Ibiza is a different island during the winter off-season. Compared to summer, you'll experience much more relaxation and an entirely different crowd of people – it's really the best time to see the island's natural landscapes and sunsets. In fact, Ibiza in winter delights all the senses, offering its more authentic and inherent aspects. 
The island's off-season also lets travellers enjoy its local charm and captivating community and heritage. Fortunately, there are many sunny days, and the temperatures are usually very pleasant, making it possible to enjoy a few beers in the sun, join the local community events and explore the island's social scene.
Read on to discover what to do in Ibiza during the winter and why we love it! 
What to do in the Winter: Ibiza's Natural Habitat 
A stroll along in absolute solitude is always a delight, and nothing beats Mother Nature. A refreshing walk through Ibiza's countryside, along its coastline or overlooking the glorious winter sunsets is always best when there are fewer people, and the air is cooler.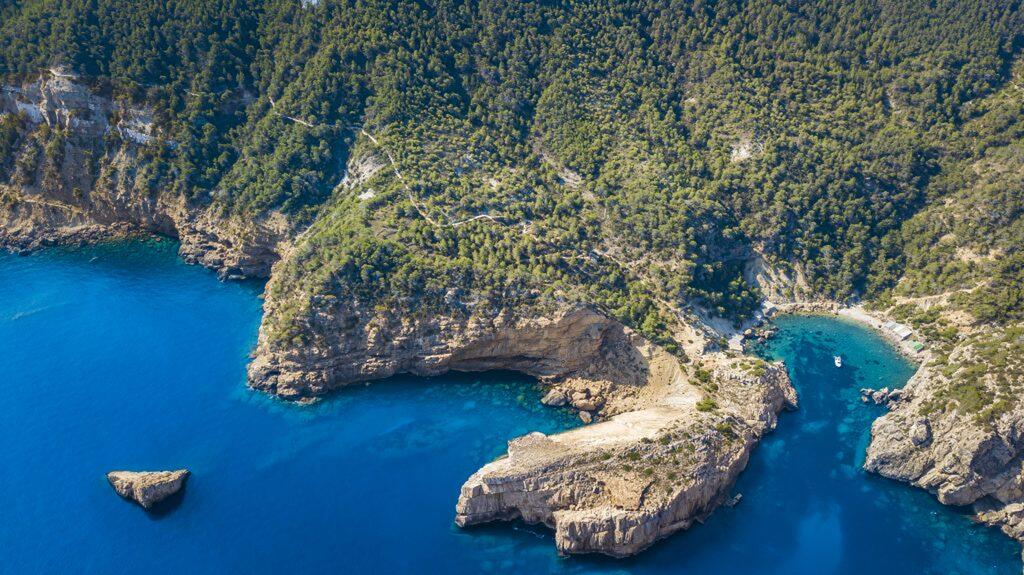 At the very top of our list, we recommend visiting beaches such as Las Salinas (Ses Salines) and Es Cavallet (here you can walk between both beaches, passing by the Torre de Ses Portes), Playa d'en Bossa or Platges d'en Comte. 
Yet, Ibiza also has plenty of hidden coves that are suitable for active travellers who are interested in the journey as well as the final destination. These idyllic coves are most enjoyable for relaxing and enjoying a picnic after a long hike. Here, you can discover many charming coves and spots along the coast, such as Cala d'Albarca, Es Portitxol, Cala Llentrisca and Punta Galera.
Over the winter, it is more than possible to find many of our beaches lined with large quantities of algae. There is nothing unusual about this –– it's part of the remains of Posidonia Oceanica, the world's largest living plant between Formentera and Ibiza. These meadows have been declared a World Heritage Site by UNESCO. Their oxygenating action on the water makes the Pitiusas Islands' sea clean and crystalline. 
The Campo and Hiking Opportunities in Ibiza 
Nothing is more rewarding than walking the lush, golden countryside, a road less travelled but very rewarding. There are several areas worth exploring, including farmlands and places of interest. Sant Agnes' almond blossoms are particularly beautiful during the winter season. Generally, the season lasts from the end of January to mid-February and is the most magical and special time of the year. These days also herald the arrival of spring on the island.
There is a great variety of hiking and walking options to participate in, from the hills of Sa Talaia, the highest point on the island with outstanding mountaintop views, the hills of San Juan, the natural springs of San Mateo, and the village of Santa Inés with its unique land, captivating beauty and sanctuary of cultivated almond trees; an exceptional sight and a truly preserved part of the island.
There are numerous hiking, touring, and walking companies on the island to help you explore whether you're a private group, a local community group, or a team-building event. Equally, Ibiza has numerous hiking and mountain biking routes for all levels. All routes can be downloaded from the Ibiza Tourism website.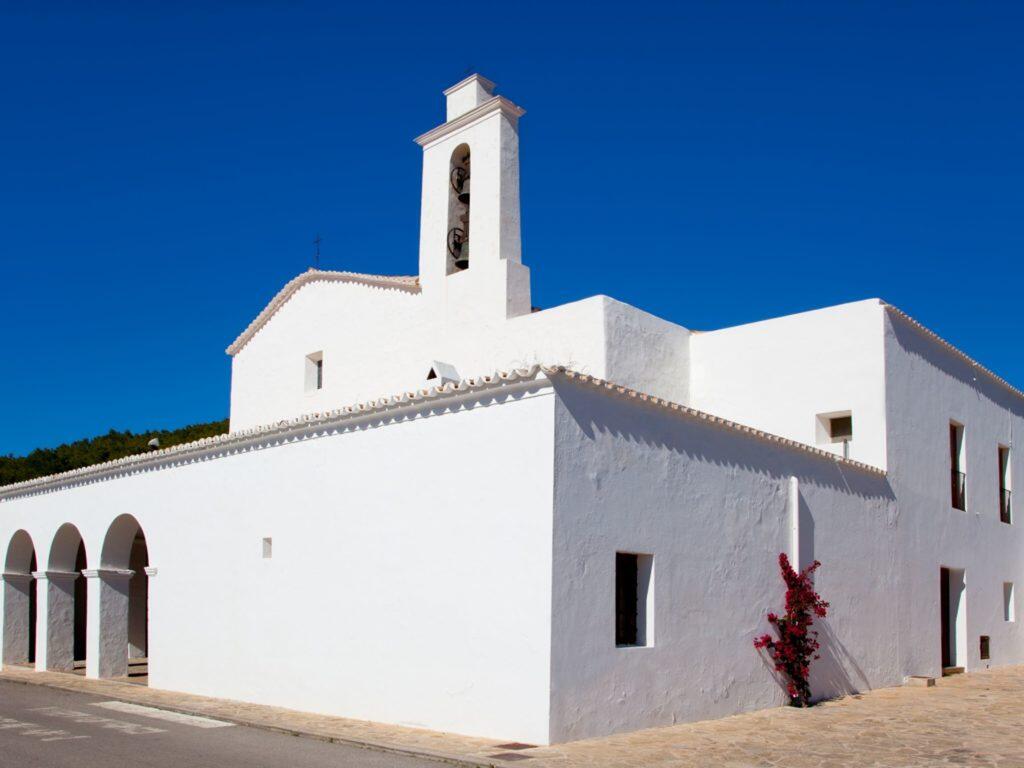 The Glorious Winter Sunsets in Ibiza
A little cloud in the sky over the winter months actually enhances Ibiza's sunsets, which are even more spectacular than usual. Moreover, the sea and the sky have a much wider spectrum of colours in winter, and the sunsets are more attractive. If you are unfamiliar with Ibiza sunsets, we recommend checking out Es Vedra from Cala d'Hort or up on the cliffs, Cala Comte, Benirras, and even Talamanca for a rather unusual pink sky.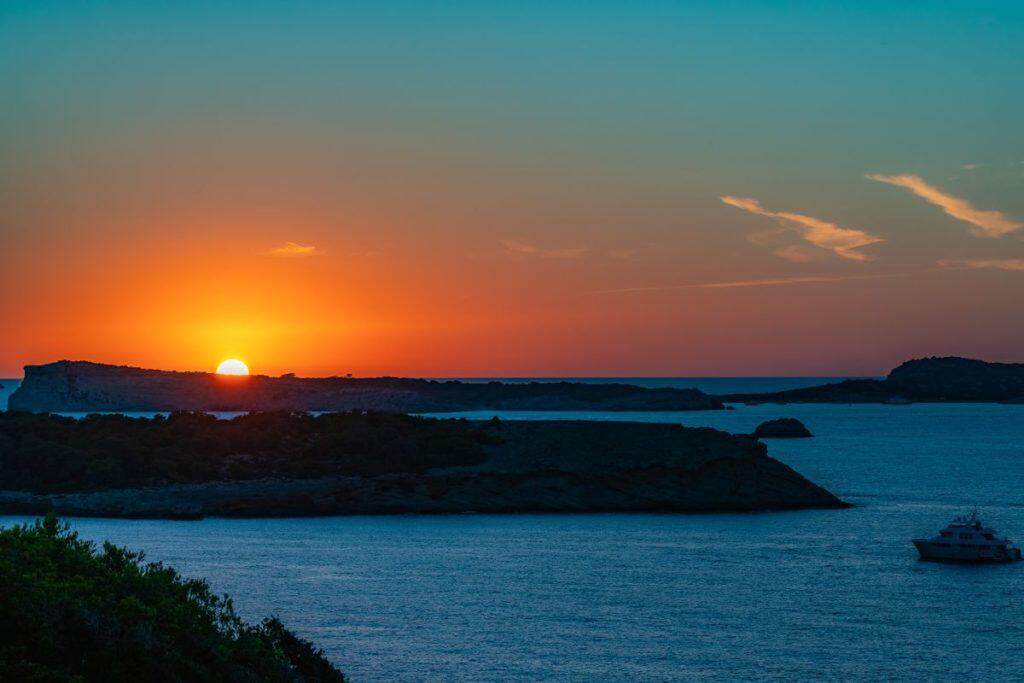 What to do in the Winter: Cultural and Community Attractions
You'll find plenty of cultural and social experiences to keep your Ibiza winter filled to the brim. Ibiza is renowned for its rich cultural heritage and history, unique and lively artisan markets and great community events.
Dalt Vila, the Old Town and Ibiza's City Centre
The walled city of Dalt Vila is located in the city's centre. The best way to experience the town is by wandering its cobbled streets and getting lost among them. During the summer, it is too hot to climb to the top where the monument castle and cathedral reside –– but in winter, it is a delight to discover the many viewpoints overlooking the city, the sea, and Formentera that can be found at various locations. You won't want to miss the stunning architecture and views this UNESCO World Heritage Site offers!
Ibiza's Street and Hippie Markets
Street markets are charming places to shop and are one of the most interesting things to do.  Various markets, including Sant Jordi market, are interesting places to look for second-hand items. Aside from regular sellers of clothes, costume jewellery, music or books, you can also find plenty of sellers with antiques and collectable jewellery. We also recommend the famed Las Dalias hippy market. At Christmas time, this market puts on its most impressive stalls, welcoming local visitors from all over the island. Sa Forada Market is likewise worth visiting. This market is frequented by locals, and you have lots of local fruit, vegetables and local products.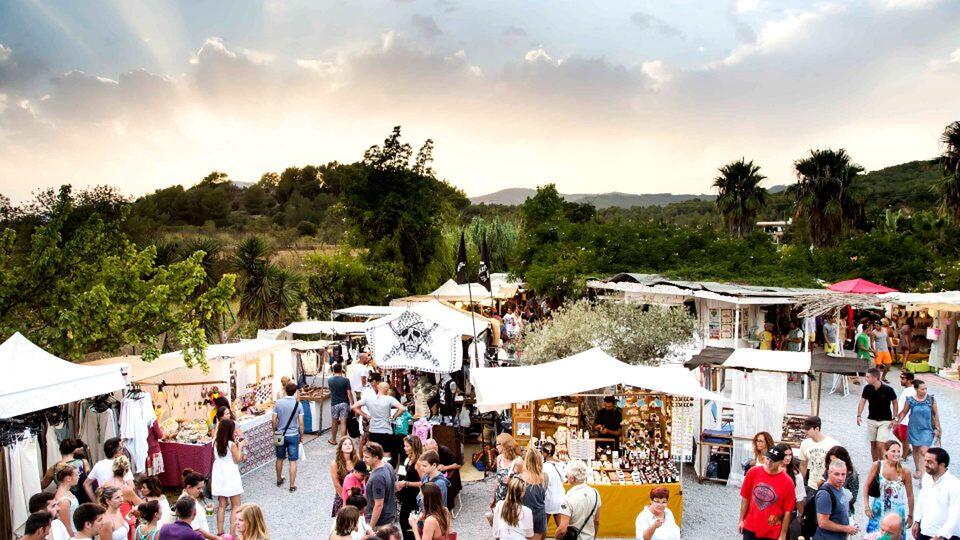 The Villages of Ibiza
Many white villages dot the island's interior, imparting a dreamlike quality to the island. Each has little local bars and restaurants where you can find some of the island's finest and most typical specialities, including fresh seafood, Jamons, and bocadillos. A leisurely stroll around any of these villages, watching the true local spirit, or sitting on terraces with friends and family is the most idyllic way to experience the island's authenticity.
Santa Gertrudis is one of the most popular villages to visit, with much atmosphere and vibrancy. This traditional village is architecturally styled to perfection, with a recently renovated main square plaza filled with traditional bars and restaurants, such as  Macao Cafe, Bar Costa, Musset, and Can Mimosa and a central white and yellow decorated church with matching surrounding lined streets of beautiful terrace housing and apartments –– a much-recommended visit!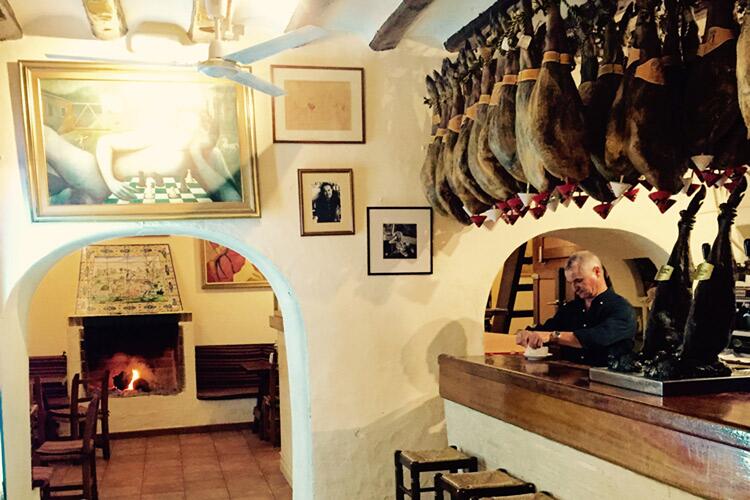 What to do in the Winter: Fiestas, Parties and Restaurants 
In Ibiza, a 'fiesta' way of life is different from the usual party culture you may experience in the summer. Ibicencan culture is notorious for getting festive regularly, whatever the occasion. There are a variety of activities in different villages on the island most months of the year. These festivities often involve market stalls, live music, parades, fancy costumes, sports, competitions, and folk dancing.
Don't forget the options are still plentiful if you're looking for that typical Ibiza-style party or something different and more social. Various day events, parties, and club nights are held regularly at Las Dalias and Akasha throughout the year. The Standard Hotel Ibiza is booming with Bingo players every week, and restaurants like Yemanja, Juntos Farm, Club Nautico, and La Escollera are thriving with locals all year round.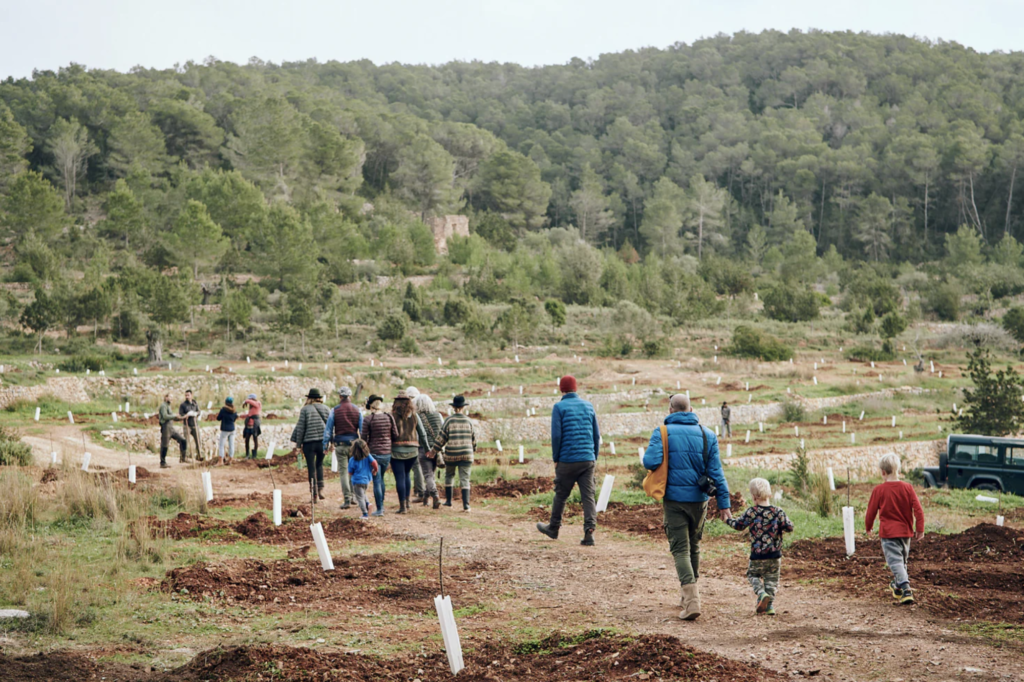 Indulge in Seasonal Gastronomy
Savour the flavours of Ibiza's unique gastronomy, from the traditional Sofrit Pagès at the local restaurants to the delightful Salsa de Nadal, a Christmas dessert made with sugar, almonds, and chicken stock. Explore a diverse array of culinary delights. Whether it's a Flamenco Night, a laid back Tapas lazy afternoon in Santa Gertrudis or a Middle Eastern Fusion Brunch, Ibiza's culinary scene promises to elevate your festive experience:
Roto Nights with the most beautiful view of Dalt Vila
Sunsets at Hostal La Torre
Restaurants for long delightful lunches soaking up the sun by the beach: La Escollera, Jockey Club, Yemanja, Sa Caleta, Tuk Tuk, Cala Bonita, The Boat House, Can Pujol, Ses Roques
For stylish dinners shared with friends enjoying live music at Yalla, Amalur, Es Ventall, Trattoria del Mar, Jara.
Sunday brunches at: