Sant Joan de Labritja is located on the north of the island, bordering Sant Antoni de Portmany in the west, and Santa Eulalia del Rio in the south and east. The area occupies 121.60 km2 with the island's smallest municipality population of only 6,200 inhabitants of the total population of 147,914. 
The municipality of Sant Joan de Labritja is typically characterised by its expansive rural areas and farmland. The unspoilt rustic municipality boasts a main central village, San Juan and three surrounding villages, San Miguel, San Lorenzo and San Vicente.
Each small village comes with its own unique beauty and tranquil atmosphere, with typical Ibizan white-washed buildings, marked with traditional white churches and a beautiful array, even if only small, of restaurants, local bars and community shops.  
Additionally, Sant Joan de Labritja accounts for some of the island's most outstanding and picturesque beaches. Simply driving around the hills and mountain cliff tops of the area offers extraordinary landscape and sea views, that are, in some spots, quite different to the rest of the island.  
The culture, community, and style of the municipality is reasonably diverse with both locals and international residents. Buying a property in the area of San Juan offers many opportunities for families, couples, holiday home buyers, and in particular nature lovers, with both plenty of authentic charm and modern villas in exclusive cliff top locations. The area boasts pleasant small local communities, plenty of unspoiled countryside, vast landscapes and often attracts high profile clients looking for exclusive and private country homes in Ibiza.  
Although much of the area is rural countryside, home buyers looking to buy a property in Sant Joan de Labritja can be typically sub-categorized into three distinctive areas; the north coast (Benirras, Puerto de San Miguel, Cala Xarraca, Portinatx, Cala San Vicente), the four small villages (San Juan, San Miguel, San Lorenzo, San Vicente), and the surrounding countryside.
North Coast
The north coast of Sant Joan de Labritja naturally attracts clientele pursuing luxury country homes, but also those specifically looking for exclusive cliff top villas which offer outstanding sea, and where possible, sunset views. High profile clients, families and second holiday home buyers are popular property seekers on the north coast, especially those who wish to be close to the area's beaches, yet prefer to live or vacate in a more secluded and remote part of the island.  
Those seeking properties for sale in the north coast of Ibiza can expect to be on the property 'waiting list'.  As with the majority of the municipality, finding a property in Benirras, Cala Xarraca, Portinatx, Puerto de San Miguel or Cala San Vicente is difficult and comes with high interest from a list of clients. 
Countryside
The surrounding countryside spots of Sant Juan offer clients and visitors the simplicity of a charming rural lifestyle who share a love for the great outdoors, nature walks and are incredibly keen buyers of fincas, renovated farmhouses as well as the occasional modern exclusive hilltop villas.  
Many homes for sale or on offer as rental villas in the countryside offer a quiet and private lifestyle home to retreat to, with vast landscapes and opportunities for farmland for animals, like horses, as well as personal agriculture. 
The property market within the north of the island, specifically the rural countryside has seen an increase in demand and a 'boom' in the rise of housing prices over the past few years.  With popularity moving towards the trending rural Ibiza, and recent road improvements to the area (which have made distances into the main towns and surrounding villages more accessible), many high-end clients are seen to be shifting preference to buy a property in the north, instead of South.
Places in
San Juan de Labritja
Villas with a Pool in San Juan de Labritja
Welcome to your Town Hall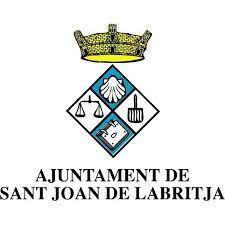 San Juan Town Hall
Plaza del Ayuntamiento

07810,
Sant Joan de Labritja
Sea view Villas in San Juan de Labritja
CAN HOPE
Cala San Vicente
Seasonal rental with breathtaking sea views above Cala San Vicente
Villas for sale in San Juan de Labritja with a Tourist Rental Licence
Having trouble finding what you're looking for? Contact us directly; we are happy to help! Send us an Email or give us a call on (+34) 971 190 455
We had an amazing experience with Prestige Properties and can highly recommend the agency to everyone. Victor helped us find our dream finca. He is a very professional and amiable person. We very much liked and valued his approach: he is very professional, honest and sticks to the brief. He managed our expectations well from the start and informed us about the regulations and challenges one faces when wanting to restore and old finca. We could always reach him, also out of hours, and he was very flexible in planning appointments. The purchase process was not straightforward, which was difficult for us to manage ourselves since we do not live on the island. However, Victor stayed on top of the process and made it work. In addition to showing us around the various properties, he also helped us with administrative matters like getting us in touch with architects, lawyers, banks etc.). Even after the purchase, he is still always available to help us with administrative matters relating to the house. A big thank you! Gianluca and Sietske
Sietske van t Hooft
We found our dream holiday home!
Juliette is very friendly. She was very helpful and eased the visits. Thank you very much Juliette 🙂
Stefanie M.
Professional Agency with top service! Very competent, responsive and activities go beyond what you expect from a property selling service. I got to know Peter, a Belgium guy who has delivered a AAA job throughout the transaction. I would at any time approach this agency again for property aquisition and can only recommend it to anybody else.
David Marzocchi
Excellent attention, very well predisposed to help with everything.
I have used your services for vacation home rentals and it has been a great experience. The house was fantastic and in accordance with what was offered. The additional services of the agency to facilitate the stay have been incredible. Personalized attention with maximum detail. In short, great professionals!
José Angel Delgado
Very happy with Lola and Roberta for all their help during the selling process. I will recommend them!
elisabetta soranzo
We recently bought our house of dreams on the White Isle, and couldn't have done so without Pieter support and expertise. At every stage of the journey he went over and above to ensure that we got exactly the right home for us. Thank you Pieter!!
Jonathan Midgley
Our favourite places in San Juan de Labritja
We live here
The team at Prestige Properties have all lived in Ibiza for many years (some even for all or most of their lives) and we're here to share our knowledge and local experience with you. We have team members that live in every municipality so between us we probably have the answer to any question you might have about an area!
There are 12 Properties for Sale and for Rent right now in San Juan de Labritja