Ibiza is famed for its breathtaking beaches, azure waters, and charming fishermen's coves. The natural beauty of our island and its impeccable coastal paths have made it one of Europe's top vacation spots and places to buy second homes, especially for luxury beachfront and sea-view villas. 
What could be better than watching the sun rise and set over the horizon of the Mediterranean Sea directly from your home? At Prestige Properties, we have a top-of-the-line portfolio of Ibiza homes and villas for sale near the beach in the most exclusive spots – and we would love to share them with you.
Discover our top favourite properties and luxury homes in the north of the island with seafront views or within a short 15-minute drive from your local beach right here.
Villas near the beach in the north of Ibiza 
The north of the island, well-known for its outstanding countryside and untouched beauty, is home to some incredible beaches, nature reserves, and panoramic views. Here, you will find some of Ibiza's most authentic and rustic beaches, much different from the usual A-list beach hotspots of the south. 
Benirrás Ibiza
Known for its authenticity of the 70s, Cala de Benirrás is a sunset dream. This beach in the north can get exceptionally busy during the summer –– especially on Sundays when locals play drums and fill the atmosphere with percussion as they bid farewell to the sun. Here, huge crowds dance and enjoy pleasant vibes, and this picturesque spot comes alive with the true Ibiza spirit. For people who like a little more eloquence and sophistication, Elements Ibiza is the perfect place to soak up the Benirrás atmosphere. As one of the most popular beach restaurants in the north, Elements Ibiza offers a welcoming environment and a spectacular breakfast, lunch, and dinner menu.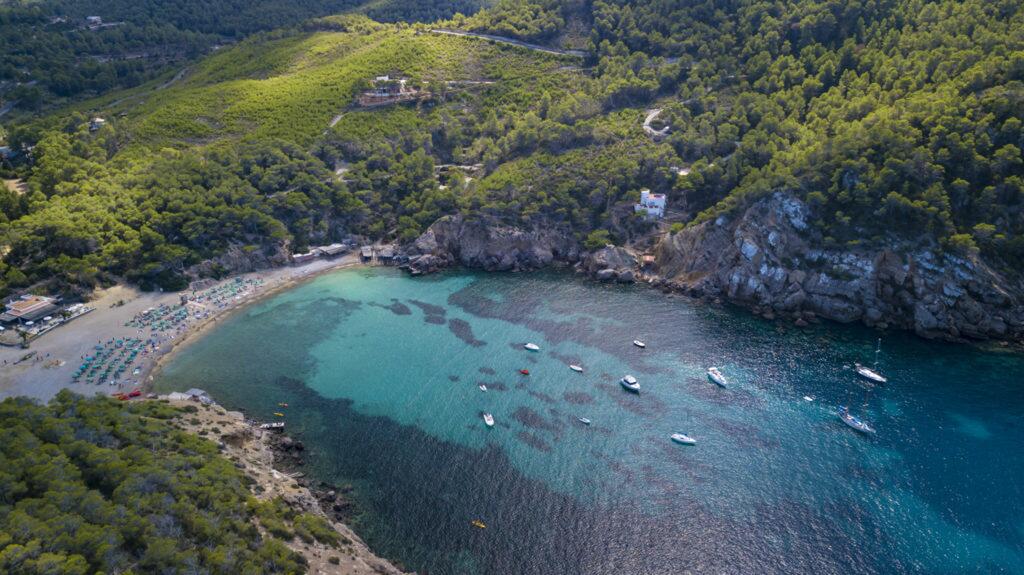 Xarraca Bay Ibiza
With its crystal clear water and fine granulated sand, Xarraca Bay is gorgeous. This small beach will make you feel like you've stumbled onto your own patch of paradise. You'll feel Ibiza's true natural essence here with lush, green forests and rocky terrain surrounding you. When visiting Xarraca Bay, remember your snorkel gear, as the rocky terrains are also submerged underwater with exceptional wildlife and beautiful schools of fish. The area is home to only one typical local restaurant –– Restaurante Cala Xarraca, which serves a wide range of fresh fish and local seafood typical of the island. Locals, residents and fishermen regularly frequent this spot as a more authentic place to enjoy traditional gastronomy and sundown over a little Sangria.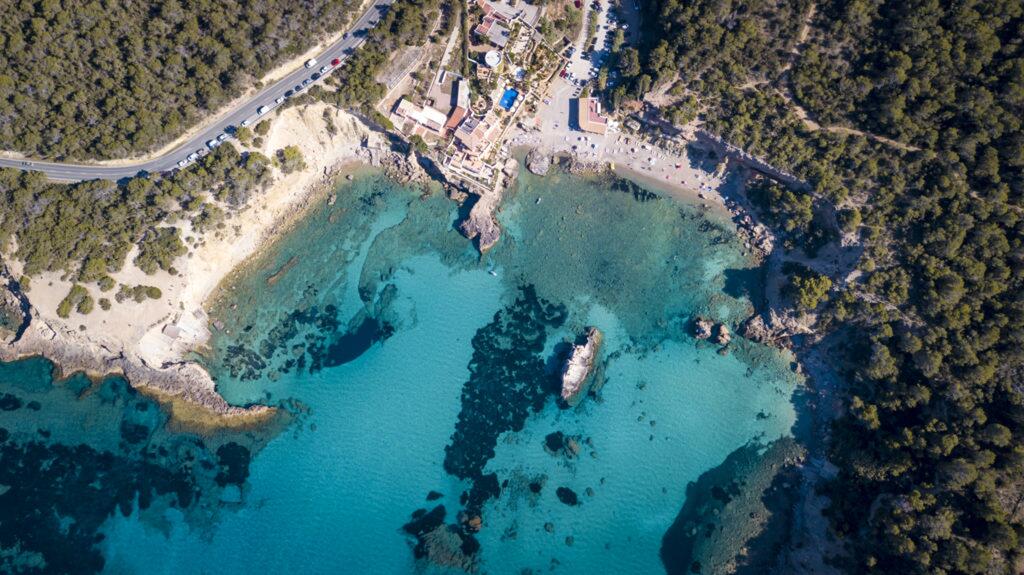 Portinatx Ibiza 
On Ibiza's northern shores, Portinatx is a beautiful resort surrounded by sparkling turquoise waters and gorgeous pine-covered hills. Due to its location on the island's northeast tip, it has become very popular with both families and couples. A true great escape, Portinatx is blessed with three pale gold sandy beaches. Despite its location away from the buzz of the more crowded areas, this resort is still filled with vibrant nightlife, music bars, plenty of restaurants and even a few late-night clubs. Portinatx is another wonderful place to watch sunsets, which overlooks a peaceful, scenic view of an idyllic landscape.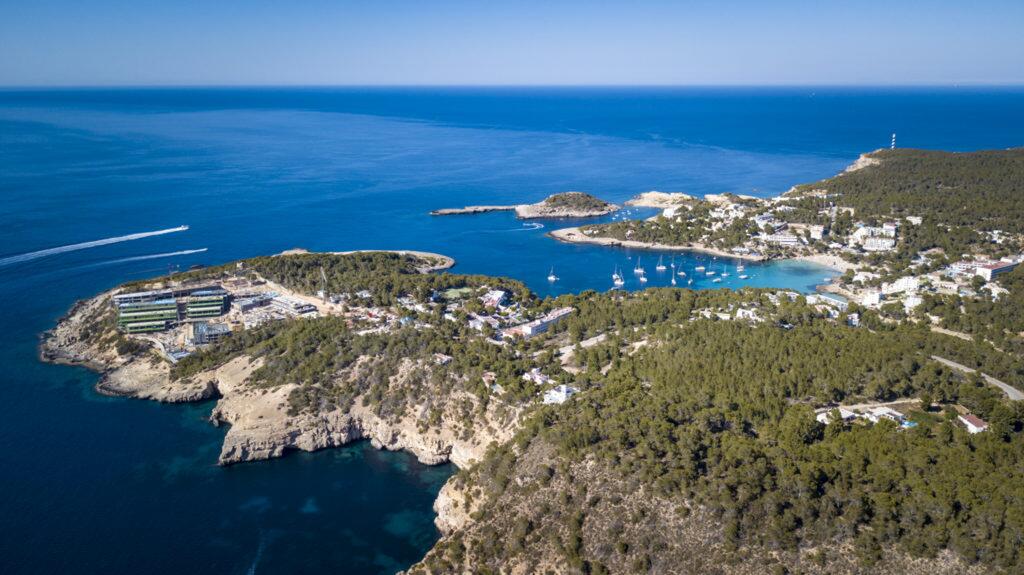 What's Special about Buying a Home near the Beach in the North of Ibiza
In the north of Ibiza, you will find some of the most impressive villas and homes on the property market. Many villas offer stunning sea views and sunsets or, as we've mentioned, are within close proximity to the beach. But, aside from the luxury of these famed beach spots. What else is unique about buying a home near the beaches of the north of Ibiza?
In the north of Ibiza, home buyers can find authentic charm and modern villas in exclusive cliff-top locations. Property buyers in this area are typically attracted to the island's less crowded villages and trending rural appeal. Compared to the South, life is more relaxed and slower in these communities, as residents are tight-knit, family-oriented, and enjoy their luxury lifestyle year-round.
In this section, you'll find some of our favourite luxury villas and homes near the beach in the north of the island.
Let's Help you Find your Perfect Property for Sale near the Beach in the North of Ibiza
Let's get talking about finding the right investment property for you. We'd love to hear from you! 
Whenever you see a property that meets your needs, we strongly recommend you contact us. Investing in Ibiza is a great option, and demand is almost always higher than supply, so properties often sell quickly.
Take advantage of the opportunity to make an appointment to visit any of our properties mentioned above or others we currently have on the market with us today. We also offer virtual tours upon request. 
For regular updates, recommendations, and experiences, keep up to date with our latest news via our social media pages and blog posts.