What's on your Ibiza bucket list this 2023 season?
Naturally, there's plenty for you to enjoy – from our island's unique beauty, a wide range of culinary experiences, and a spectacular nightlife and cultural scene. But, this month, we wanted to go the extra mile and provide you with a few of our top recommended and most unique experiences for a really extraordinary and memorable getaway. 
Ibiza truly is a destination for all kinds of travellers. Check out our top summer and eco-friendly travel recommendations with a unique edge and something a little different, then continue to discover what luxury villas we have to offer to complete your Ibiza 2023 vacation.
Yoga Punto Can-Pal Ibiza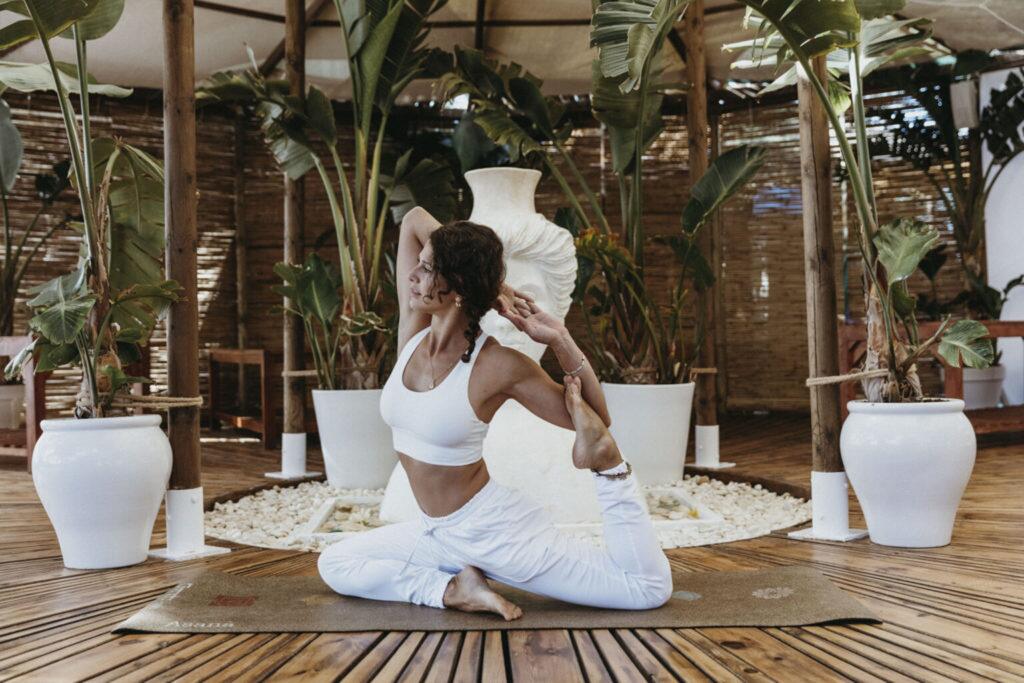 Yoga Punto Can-Pal offers an Ibiza setting that will awaken your senses through various unique wellness experiences. These sensitive and hand-crafted programs, based on the wisdom of a local Ibicencan (Patricia), will make anyone vibrate, using the body as its own medicine, leaving you with gratitude for all life has to offer.
Yoga Punto Can Pal is set in a privileged and hidden area in the mountains where retreats have been held for years, helping people find themselves and disconnect from their stressful work lives through yoga, meditation, and connecting with nature – courtesy of their secret routes and trails.
Aloha Paddles Surf Ibiza
There is no other paddle surfing and water experience like Aloha Paddles Surf Ibiza. Whether you want to start your day with an early morning rise, adventure on a sunset paddle surf tour, explore the caves of the island, or practise SUP yoga, there are a variety of options that make training at sea with breathtaking views far more rewarding than any personal trainer or gym could offer. 
It is also an excellent opportunity for you to connect with other adventurers and ensure that the most vivid social media shots of your beloved vacation in Ibiza are captured.
Book Something Out of the Ordinary This Summer in Ibiza With Our Concierge Services
There is nothing like having your concierge service help you with your Ibiza holiday or event. We aim to ensure you enjoy all the best Ibiza offers. So if you're looking for something out of the ordinary and rarely experienced by regular tourism, get in touch – and we will do everything we can to make that happen – simply give us your requirements, and we'll do the rest. 
Of course, as part of our luxury villa rental and concierge services, we are also able to arrange airport pick-ups, private driver services, yacht charters, boat tours, in-house chefs, catering, grocery shopping, food delivery, yoga, personal training, home spa treatments, massages, home cinema, entertainment, VIP reservations, childcare services and much, much more – all as part of your Ibiza stay with us.
Ready to Search for Your Next Ibiza Luxury Vacation Villa?
With plenty of properties to browse through, we are sure you'll find the perfect villa vacation rental just for you. Whether you wish to stay in the heart of the action, away from the tourist crowds, close to the beach, or prefer a pleasant country location, everything is possible with us. 
For regular updates, recommendations, and experiences, keep up to date with our latest news via our social media pages and blog posts.