As Ibiza's housing market continues to prosper, we are delighted to share why owning a luxury property presents many benefits.
In recent years, Ibiza has seen a significant influx of new residents, international buyers, and tourists, particularly in the luxury market. As a result, the island has experienced a steady increase in property prices and a decrease of supply.
It is often the case that prestigious properties in Ibiza are highly resaleable, usually due to their location, surroundings, and typical state-of-the-art amenities –– which attract buyers worldwide. Aside from their exclusivity and limited availability, these homes are often located in gated communities with 24-hour security or remote private locations. Owners can also generate a more lucrative income by renting out such properties at a higher rate, providing a great return on investment. 
Read on to learn what it means to own a luxury property on the magic white island of Ibiza.
The Exclusive and Prestige Status of Ibiza  
Ibiza is considered one of the most prestigious tourist destinations in Europe for the elite. Our island is indeed renowned for its stunning landscapes, vibrant culture, and lively nightlife, but as time has passed, our A-list clientele has become more apparent. With world-class hotels, yacht charters, and VIP amenities and services –– Ibiza is now a hotspot location for those seeking a luxurious and exclusive lifestyle. 
As a result, Ibiza has become a highly sought-after destination for celebrities, the wealthy, UAE travellers, ultra-high-net-worth individuals (UHNWI), and those with a prestigious status looking to rent luxury properties for both long-term and holiday use. In light of this, owning a luxury property here is becoming increasingly appealing.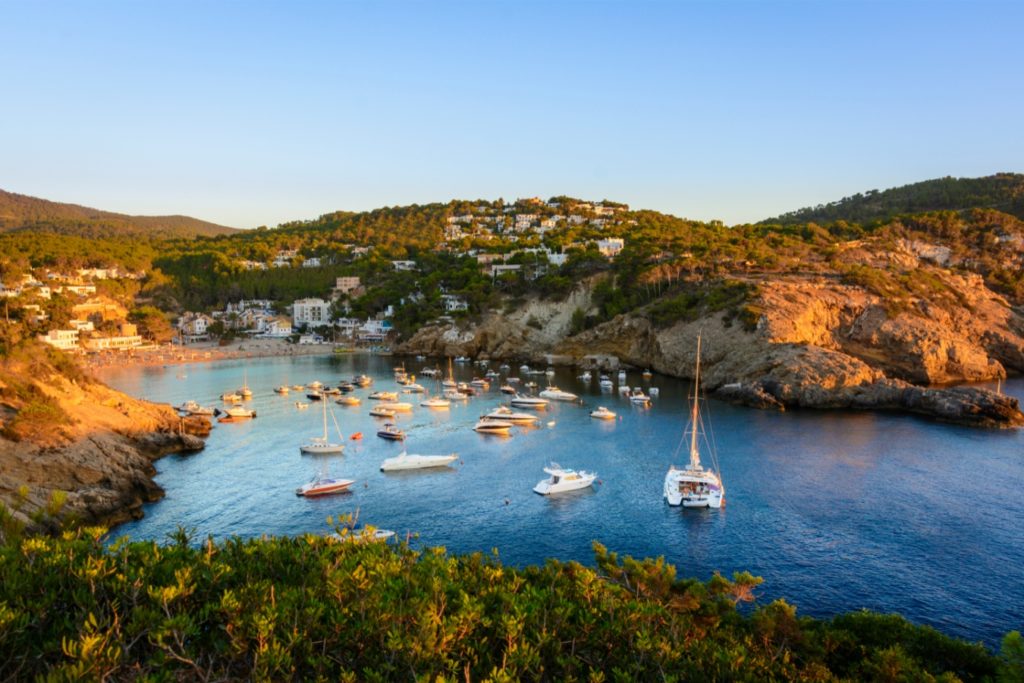 Owning a Luxury Property in Ibiza Offers a Great Investment Potential
Given Ibiza's thriving real estate market and demand for high-end properties, we cannot emphasise enough the potential for a strong return on investment. In an era of shortages, exclusive properties are constantly in high demand due to their rarity. The fact that Ibiza will remain one of the top destinations for buying property in 2023 (and the foreseeable future) is a fact that we can confidently state.
Generally speaking, the island continues to grow, especially in the hospitality and tourism sectors, and is becoming an excellent location to live in and invest in. Owning an exclusive home in Ibiza is still, and will continue to be, a sound investment that will bring financial rewards for many years.
See here for our last full IBIZA & BALEARIC ISLANDS REAL ESTATE MARKET REPORT 2022 & FORECAST 2023.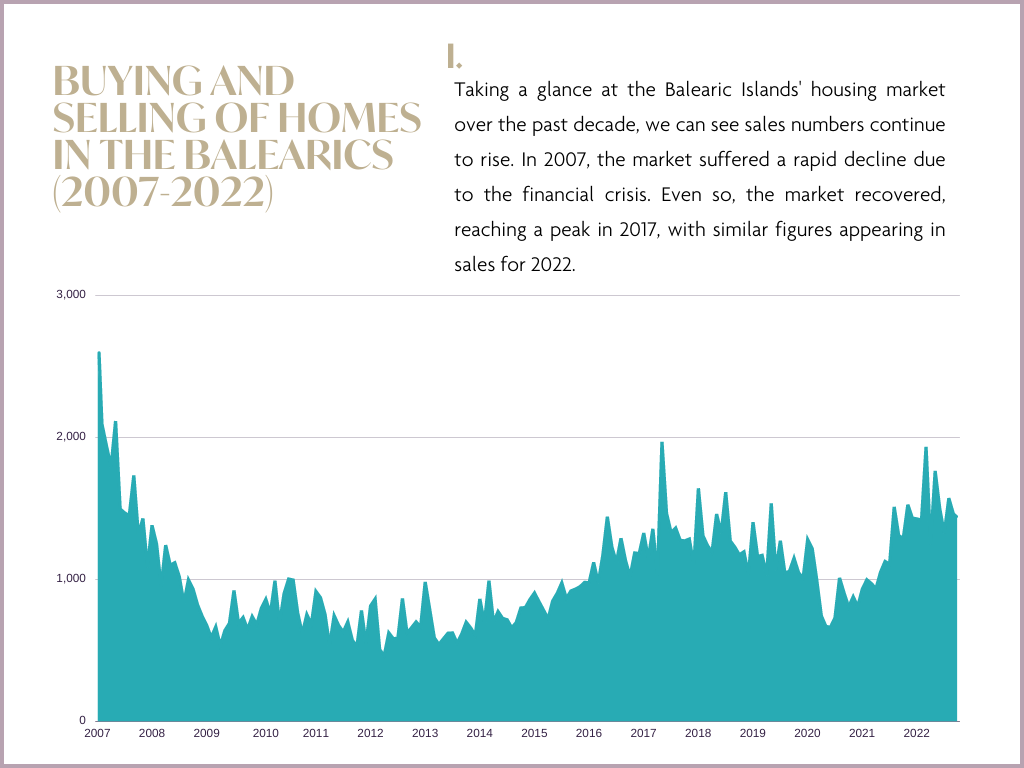 Owning a Luxury Property in Ibiza comes with Privacy and Security
A luxury property in Ibiza often combines an ambience of privacy and security with top-of-the-line security systems and gated communities. These safety and security features ensure that island residents enjoy their homes and surroundings while feeling protected. In particular, wealthy UHNWIs and royalty from the United Arab Emirates are likely to find this an essential factor when renting owned properties for their holidays. 
It is well known that Ibiza's luxury properties are designed with the highest degree of attention to detail and security, providing an elite and secure experience for its guests.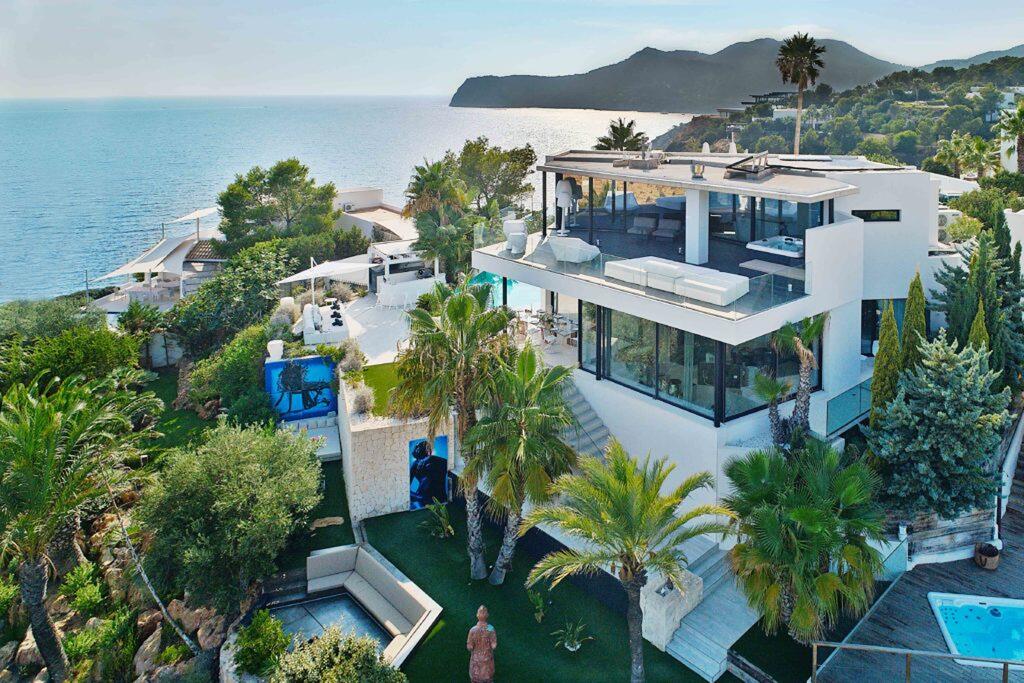 Owning a Luxury Property in Ibiza Offers Exclusive Services and Amenities
The ownership of a luxury property is also usually accompanied by a wide range of bespoke services and amenities, such as concierge services, high-level security, and high-end property management services. These services can ease the burden on any owner (especially those living on international grounds) by providing exceptional assistance tailored to their specific needs on a 24-hour basis to make life much easier.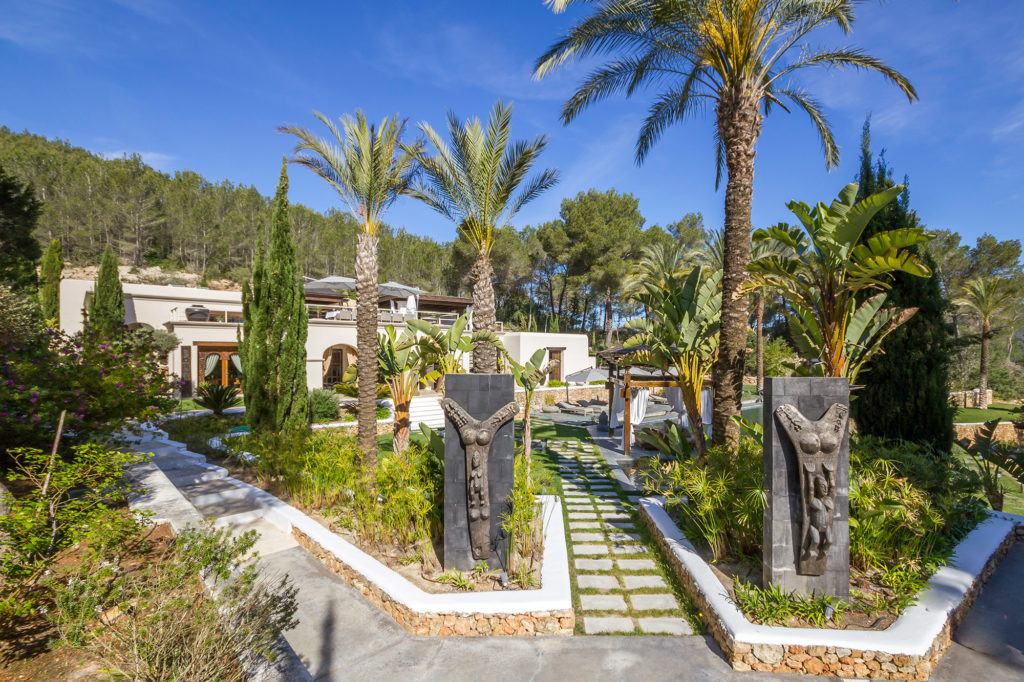 Are You Looking to Buy a Luxury Property in Ibiza?
There are often some great investment opportunities here in Ibiza. But as the demand is almost always higher than the supply, if the perfect investment property is out there for you, actively registering yourself with the right agent as early as possible is highly recommended. 
Why not chat with one of our agents to help you find a suitable property investment? 
We would love to hear from you! 
For regular updates, recommendations, and experiences, keep up to date with our latest news via our social media pages and blog posts.