San José (Sant Josep de sa Talaia) is known for its beautiful beaches, stunning natural scenery, charming villages, celebrity hotspots, and a diverse choice of property opportunities and lifestyle options. In addition to its picturesque landscape, natural parks, lively communities, and plenty of upscale living, the municipality is also located close to the capital city of the island, Eivissa.
So, whether you're seeking a luxury lifestyle vacation villa or an investment property in the south, or you prefer the tranquillity of the countryside, the authenticity of the villages, or a family-friendly property in the west – San José really has something for everyone.
Why not read on to find which area of San José might be right for you to buy a property in Ibiza this 2022?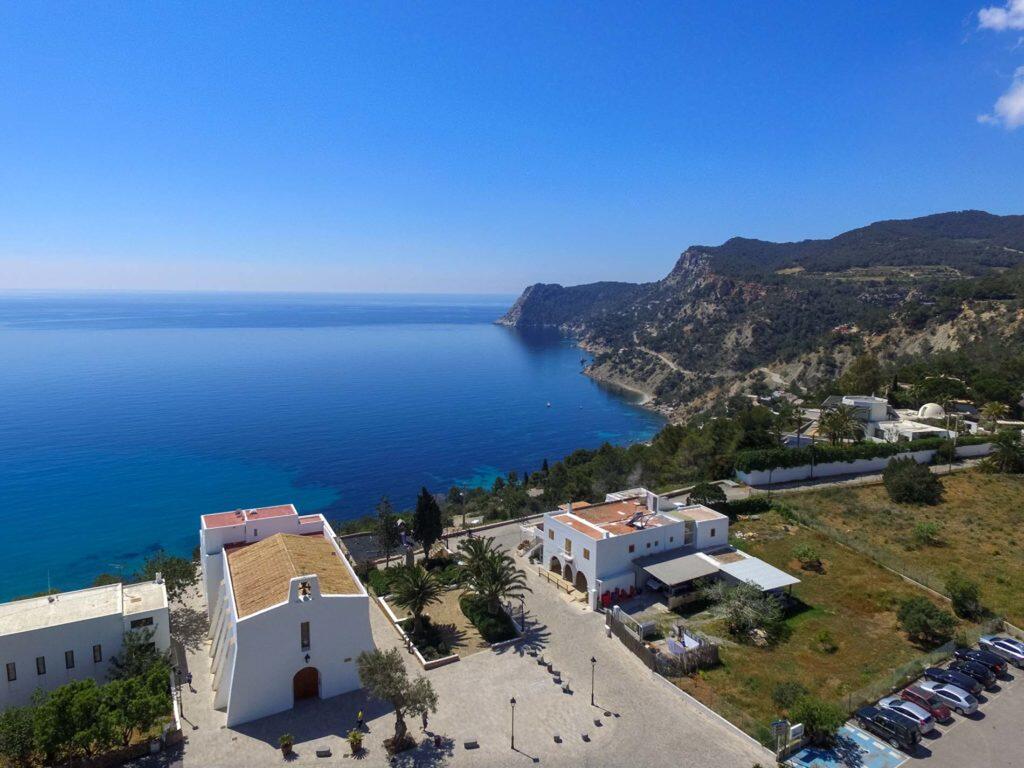 Life in San José Villages, Ibiza
There are three main villages in the municipality itself: San José, San Agustin, and Es Cubells. 
Boasting unique charm, local community, and a family-friendly atmosphere, San José is one of the most popular villages on the island. The typical Ibicencan town offers a number of convenient amenities, such as vibrant restaurants all year round, supermarkets, souvenir gift shops, boutiques, and fashion stores. 
Secondly, the idyllic village of Sant Agustí boasts endless views of vineyards and the surrounding countryside, making it both an architecturally impressive and peaceful setting. Sant Agustí lies on the border between San Antonio and San José, providing easy access to all the local shops, supermarkets, and restaurants, which is necessary since the village itself hosts only a few stores. Due to the very same reason, Benimussa's countryside location, with its panorama of outstanding beauty, is highly desirable to those seeking a secluded country atmosphere and a life of authenticity.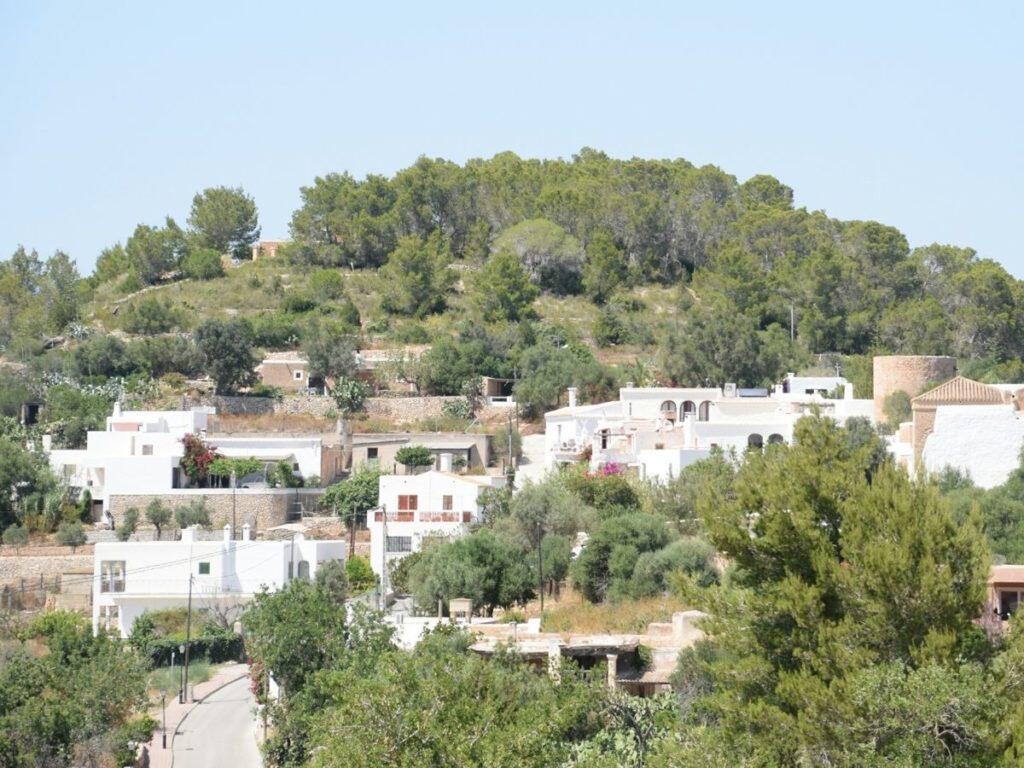 Lastly, is Es Cubells – Ibiza's smallest village. Even though this village crosses over with the client appeal of the south, it still offers a unique traditional culture. The village itself consists only of a white Ibicencan church and two bars nearby. A magical and extraordinary spot dotted with little coves and beaches close by, such as Ses Boques, Cala Llentrisca, Es Torrent, Porroig, and the Cala d'Hort Natural Park with its famous Es Vedra island. 
Buying a Property in San José Villages, Ibiza
San José's main village attracts property buyers that are typically families with permanent residences or those looking for second homes during the summer. Buyers here are often drawn to the village's authenticity, which is reflected also in its style of properties.
Clientele looking to buy a property in Sant Augusti (or Benimussa) tend to also be families and younger couples who are often searching for traditional fincas and Mediterranean-style villas with expansive grounds, plenty of outdoor living opportunities, and occasionally the potential to cultivate their own land.
Although a small, traditional village, properties in the village of Es Cubells feature more exclusive-style modern villas with spectacular views of the sea. It is no secret that the Cala d'Hort beach and the surrounding area of Es Cubells have the best views of Es Vedrà, one of the most desired requirements for luxury home buyers, which makes Es Cubells more than just a village lifestyle location.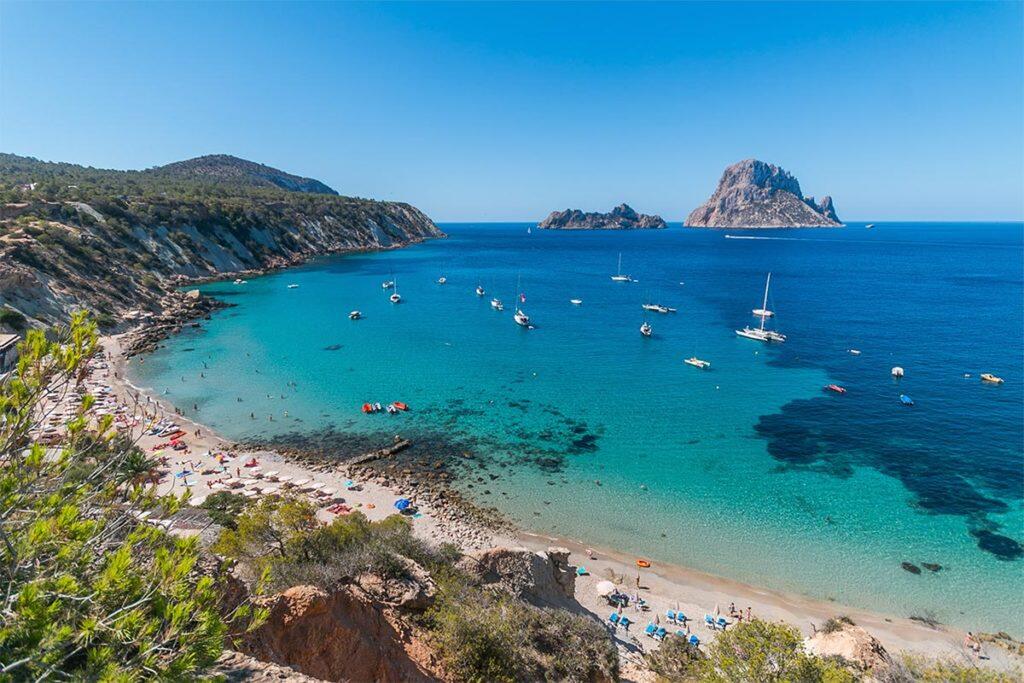 Life in the South of San José, Ibiza
The most popular area for buyers with money to invest is undoubtedly Ses Salines, Cala Jondal, or as previously mentioned, Es Cubells. These up-market locations all offer easy access to the unspoiled countryside, Ibiza Town, and the island's most popular beaches, as well as fashionable bars and restaurants frequented by A-list celebrities like Sa Trinxa and El Chiringuito, the famous Blue Marlin Ibiza Beach Club. These southern Ibiza spots are viewed as the finest and most attractive spots for lifestyle vacationers to enjoy an exclusive VIP status.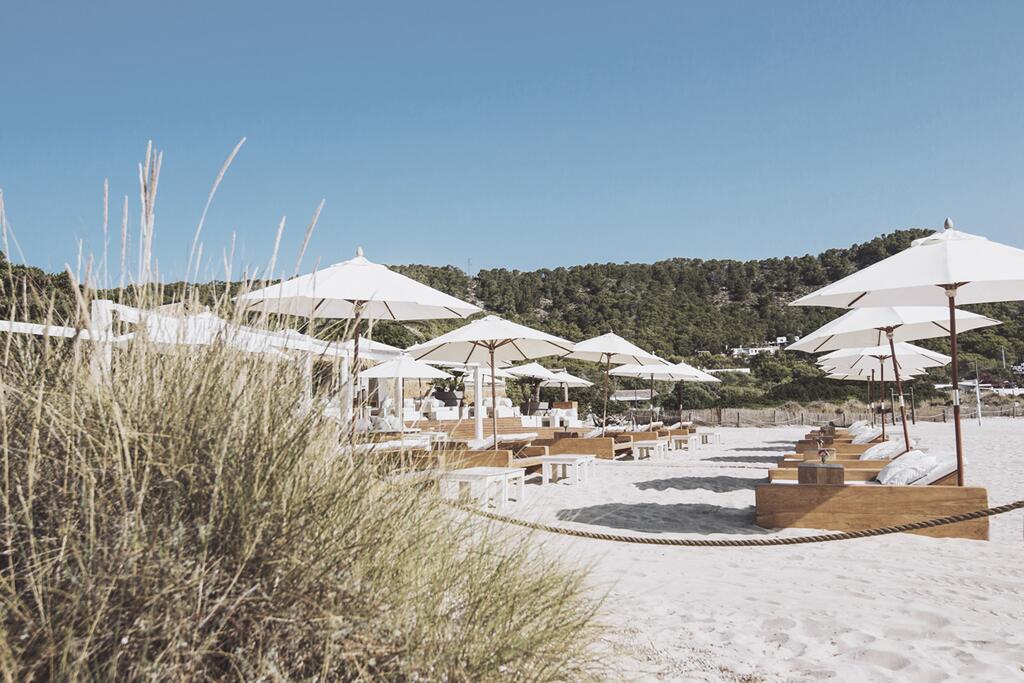 Buying a Property in the South of San José, Ibiza
In most cases, the properties sought in the south of San José are meant to serve as luxury second homes or as investment rental homes. The vast majority of the exclusive properties in the area of Ses Salines have panoramic views of the sea. Property buyers who are able to find a property here have the distinction of living in a very up-market and affluent area, which is almost unmatched anywhere else in Ibiza. Due to low supply and the nature reserve status protected by law against new builds, properties for sale in this region are in high demand, and acquiring one is very difficult.
Life in the West of San José, Ibiza
Located on the west coast of San José are two popular beach resort areas, Cala Tarida and Cala Conta. Both are well known for their popularity with tourists every season, yet these beautiful spots are immensely visited throughout the entire year by locals in order to enjoy the glorious beaches on offer, full of pure white sand and turquoise waters with breathtaking sunset views. During the peak season, the area is a hive of activity, with a multitude of hotels, restaurants, bars, and tourist attractions, such as the Cotton Beach Club Ibiza, Sunset Ashram Beach Bar, and the ecological chiringuito, Cala Escondida.
Buying a Property in the West of San José, Ibiza
For those interested in buying a property here for tourism rentals or a second vacation home in Ibiza, the west is one of the best choices. This family-friendly area offers a variety of renovated and modernised villas and apartments with stunning views of the landscape, the sea, and some of the best sunsets on the island.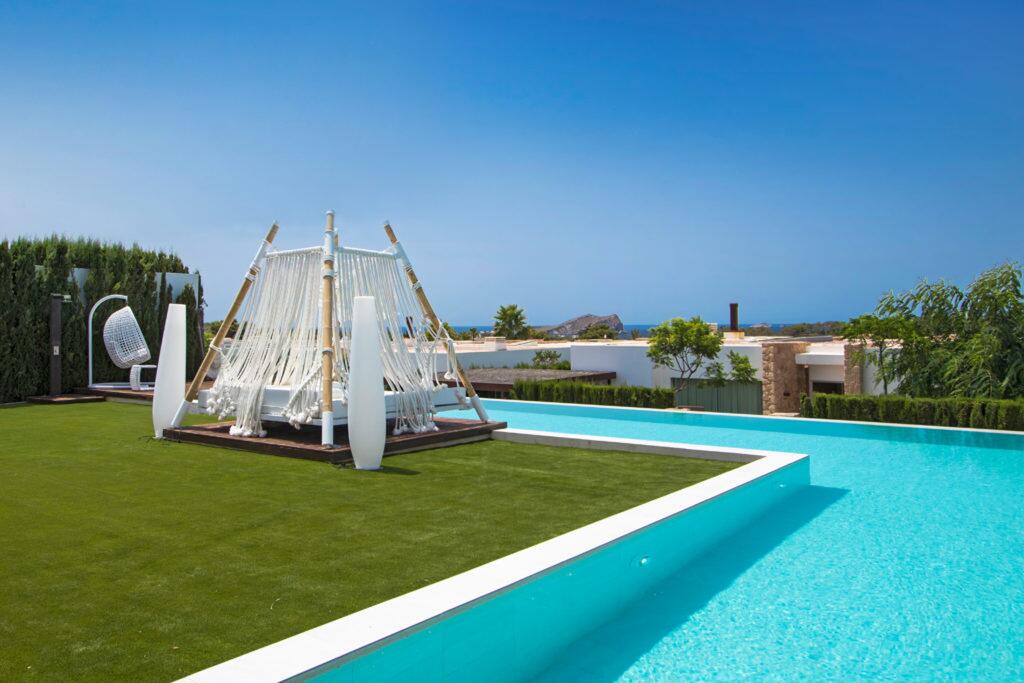 If you are considering buying a property in the San José area, then why not take a browse at our current properties available for sale and for rent in San José.  
Our team is always ready to help you along with your buyer's journey and ensure you discover your dream home with Prestige Properties Ibiza – contact us today