Our guide to exclusive properties for sale in Sant Josep de Sa Talaia (San Jose, Ibiza)
Sant Josep de Sa Talaia (San Jose) is the largest of the five municipalities found in Ibiza, bordering Eivissa and Sant Antoni de Portmany. The area occupies 159.4km2 in the south of the island with an estimated population of 27,413 of 147,914. Sant Josep de Sa Talaia is typically characterised by its beautiful sights, cultural UNESCO World Heritage sites and some of the islands most beautiful coastlines, scattered over a total 80kms, including the many awarded blue flag beaches of Ses Salines, Es Cavallet, Cala d'Hort, Cala Comte and Cala Bassa. The coastline is bountiful in beauty with iconic islets, such Es Vedrà and Es Vedranell, which draws much tourism attention from across the globe for its supposed mystical myths and legends.
The municipality of San Jose also consists of four charming villages marked with traditional white churches, including the central town of Sant Josep de Sa Talaia, Sant Jordi, Sant Agustí and Es Cubells. However, Sant Josep de Sa Talaia extends way past spectacular nature and charming villages. The region places a significant value on its archaeological Phoenician settlements, pirate towers and array of historical heritage sites.
The culture, community, and style of the municipality of San Jose varies from area to area. Buying a property close to the San Jose village offers lots of authentic charm and a more traditional Ibiza lifestyle. Whereas a property in the south of San Jose attracts high profile clients looking for an exclusive Ibiza villa close to the popular beaches and favoured 'A' list celebrity spots. Houses for sale in the west of San Josep and country farmhouses will commonly see more family friendly and couples as recurring clients.
Frequently, home buyers looking to buy a property in Sant Josep typically sub-categorize into four distinctive areas; the South (Ses Salines, Cala Jondal, Es Cubells), San Jose Town, the West (Cala Vadella, Cala Tarida, Cala Conta) and the Countryside (Benimussa, San Agustin).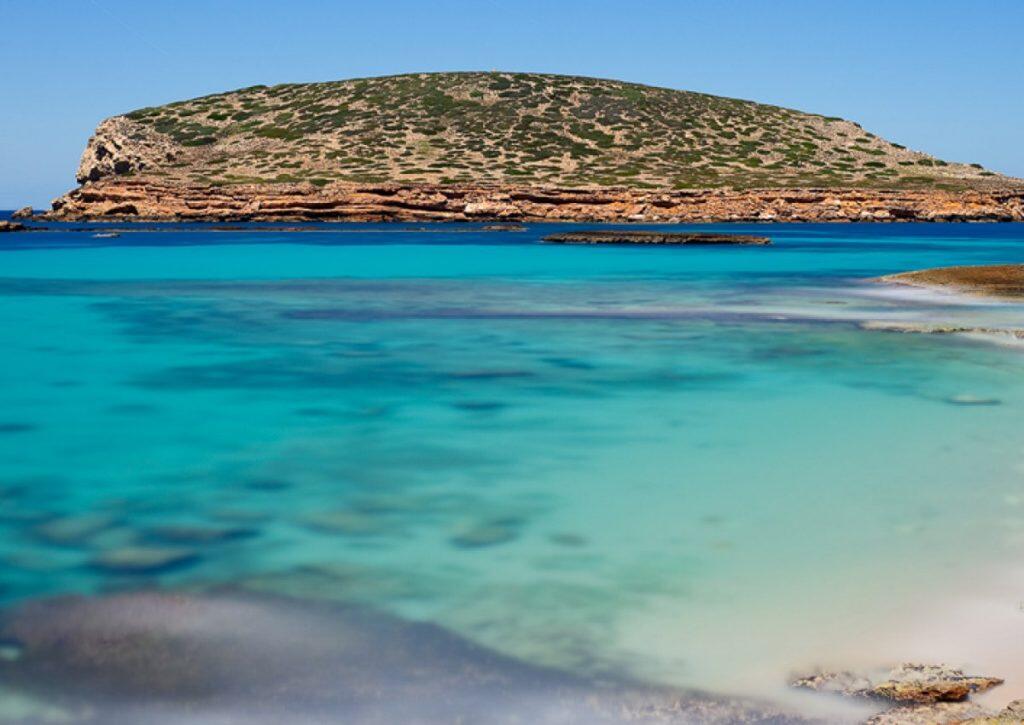 South of San Jose, Ibiza
The south of Sant Josep de Sa Talaia predominantly attracts second home buyers. This group of clientele are often drawn to buy a property in Ses Salines, Cala Jondal or Es Cubells as their primary location choice in Ibiza. These properties are mostly intended as luxury lifestyle vacation homes, with many looking for an investment opportunity and properties for 'buy to rent' purposes.
Many properties for sale in the south of Sant Josep offer high profile secure community grounds, exclusive cliff top villas, villas with vast landscapes or outstanding Mediterranean Sea and Es Vedra views and are ultimately modern contemporary style homes. This area is particularly favoured for quick access to unspoilt countryside, Ibiza Town and the most popular beaches and areas favoured by A-list celebrity clientele.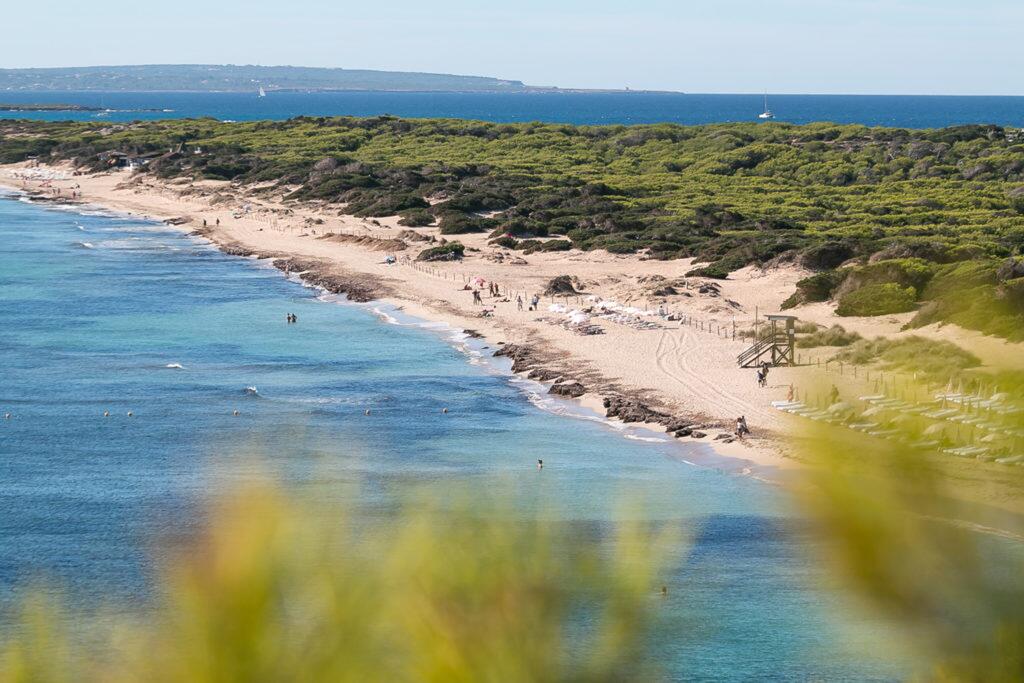 Ses Salines
To buy a property in Ses Salines offers a unique niche in the Ibiza property market. With a myriad of natural wonders, spectacular scenery, World Heritage Sites, trending beaches and fashionable bars and restaurants; it really is no wonder this location is highly sought after.
Due to the Natural Park of Ses Salines d'Eivissa and Formentera, recognised for its ecological value and statemented UNESCO World Heritage Site and Nature Reserve, this area boasts of spectacular sweeping, untouched views from almost all the exclusive villas in the Ses Salines area on offer. This beautiful area comprises protected marine life, rare bird species including flamingos, fascinating sea salt flat views and two immensely popular and protected beaches, Ses Salines Beach and Es Cavallet.
Many villas for sale in Ses Salines are highly desirable among exclusive second home buyers due to the close proximity of these two stylish and renowned beaches. Long stretches of white sands surrounded by natural woodlands, crystal clear waters and an A-list strip of fashionable bars and restaurants with its celebrity clientele, such as Sa Trinxa and El Chiringuito, are seen to be the finest and most attractive scenes for lifestyle vacationers in Ibiza. The area of Ses Salines is always in high demand. Due to the multitude of building and construction restrictions as a statemented Nature Reserve and a protected zone by law, properties for sale in Ses Salines are incredibly difficult to acquire. The low level of properties available within the area validates the property value margin and worth compared to the rest of the San Jose area .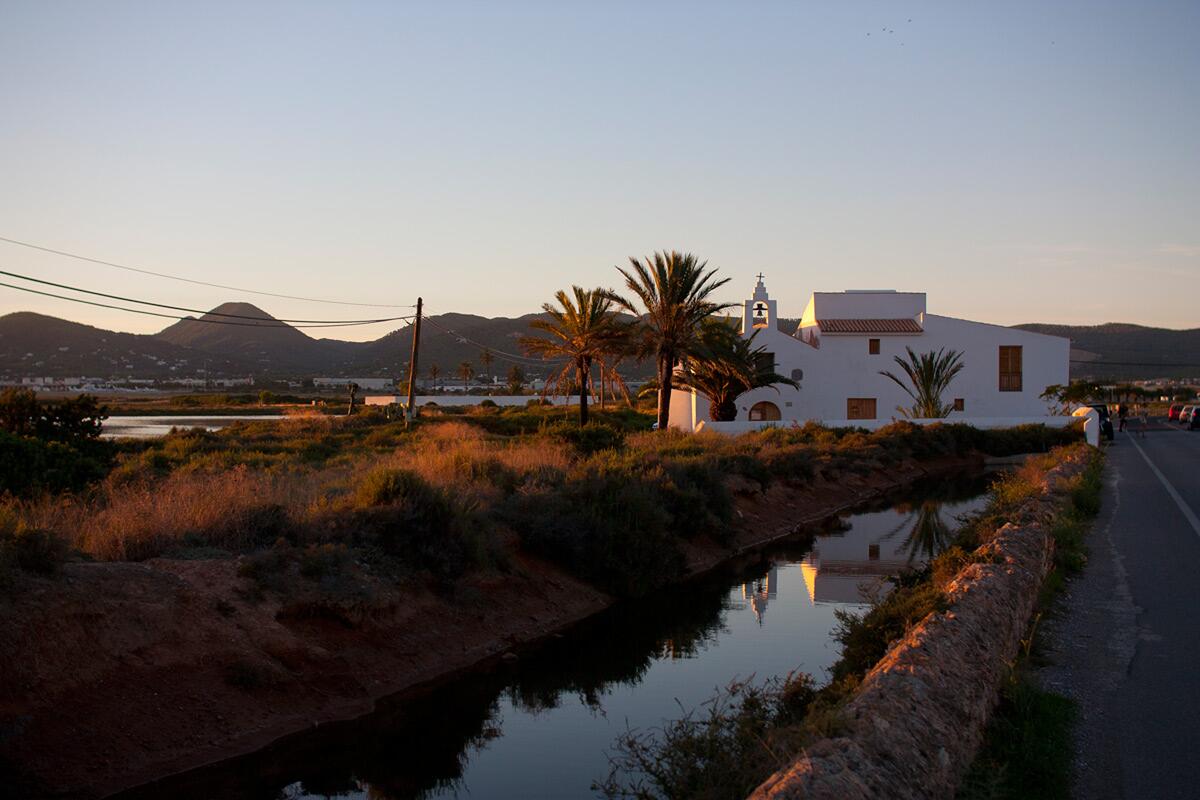 Cala Jondal
Finding a property for sale in Cala Jondal is quite rare. Much like the area of Ses Salines, this spot in the south of Sant Josep is always in high demand with a low supply. This small location has a beautiful silver pebbled beach surrounded by pine woodland and steep tall pointed cliffs. Here, overlooking this paradise we find those spectacular clifftop Cala Jondal exclusive villas, usually set up high on the hilltop with extremely attractive and modern architecture.
To buy a property in Cala Jondal is a rare commodity due to having only a few villas present in the area. However, potential home buyers successful to find a property for sale in Cala Jondal are also incredibly fortunate to reside in an unbeatable up-market and affluent area, compared to almost anywhere else in Ibiza. Cala Jondal has in recent years become the centre of a very exclusive tourism that seeks quality in all its experiences and is renowned for its VIP status and popularity among the rich and famous here in Ibiza. The crystalline waters are laced with yacht and boat owners and the beach itself offers an incredibly stylish selection of beach clubs and restaurants such as the famed Blue Marlin Ibiza Beach Club.
Properties in Cala Jondal allows for an equally perfect 10 to 15 minute drive into Ibiza Town, the airport in Sant Jordi, as well as a quick few minutes to the surrounding coves and fisherman bays of Sa Caleta and Es Bol Nou, for those more relaxing and intimate family friendly beaches. A typical modern contemporary house for sale in Cala Jondal with a value of €4,200,000 would occupy a 5,500 m2 plot, an impressive construction of 359 m2 and four double bedrooms with en-suite bathrooms.
To buy a property in Cala Jondal also allows for the perfect driving distance of 10 to 15 min into Ibiza Town and the well-known beach clubs and nightlife of Playa d'en Bossa.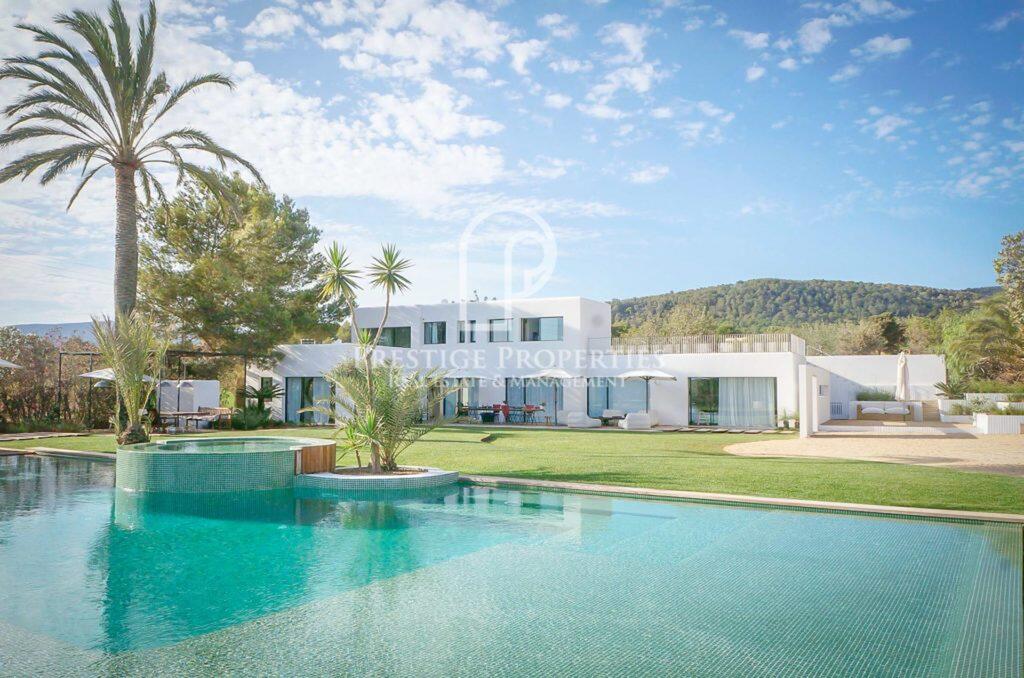 Es Cubells
Es Cubells is one of the smallest villages in Ibiza. Its entire structure is formed by its central white Ibicencan church, located on the edge of the cliff with two subsequent local bars.
Buying a property in Es Cubells offers miraculously peaceful and unparalleled surroundings with a unique, traditional charm and the most authentic local fishermen beaches and coves of Ses Boques, Cala Llentrisca, Es Torrent, Porroig, and the notable Cala d'Hort Natural Park. Properties in Es Cubells typically boast of their breath-taking south facing and sweeping sea views with a multitude of Es Cubells villas for sale offering extensive landscapes and grounds.
Cala d'Hort beach and the surrounding area of Es Cubells are naturally known for its ultimate views of the most iconic symbol of Ibiza, Es Vedra. A property for sale in Es Cubells with sunset views overlooking Es Vedrà is perhaps one of the most desirable luxury home buyer requirements within the Es Cubells area.
One of the most popular complexes with spectacular newly built villas is within the high-profile gated community of Vista Alegre. The private urbanisation offers super exclusive homes in Es Cubells to the highest of standards. Vista Alegre Ibiza Exclusive Properties offers the most credible villas, mansions, and homes with breath-taking views of the coast and bay of Es Porroig. A luxurious and complete haven. The house prices in the South of San Jose start and reach well in excess of €3,000,000, which is the highest minimum price for any property for sale in Sant Josep within the four sub-categories for this municipality.
West of San Jose, Ibiza
The west of Sant Josep de Sa Talaia is known for its beautiful sunsets, fantastic white sanded beaches, and family friendly atmosphere. 
Clientele typically seeking properties to buy in the west of San Josep are notably split into two groups; those looking for luxury lifestyle second homes and those looking to buy a property in Ibiza in an area suitable to younger couples and families.  The most common and popular areas to buy property on the west coast of Sant Josep are predominantly in Cala Vadella, Cala Tarida and Cala Conta beach (Platges de Comte). Exclusive properties for sale in these areas can range anywhere within the region of €1,000,000 – 3,000,000 and offer incredible value for money when compared to the south of Sant Josep. The west area of Sant Josep offers a more relaxing and family friendly experience for the buyer with quaint fishermen beaches and a tranquilising atmospheric lifestyle.   
Villas for sale in Cala Vadella, Cala Tarida and Cala Conta offer very modern and high-end luxury homes, boasting of exclusive cliff top villas, vast landscapes, and outstanding Mediterranean seascapes with an immense attraction for properties with spectacular sunset views.
Cala Vadella 
A property in Cala Vadella represents a slightly different Ibiza property market compared to the south of San Jose.  The little resort is home to many locals, families, residents, and like-minded communities of second home buyers and internationals.
The area has a particularly peaceful ambience with many lively Ibicencan and casual family bars, local amenities, and quality Mediterranean gastronomic restaurants, bringing this small picturesque bay of white sands and extraordinary sunsets together beautifully. The bay of Cala Vadella is enclosed by a cove of pine clad hills with staggered hillside villas and apartments overlooking the crystal-clear waters. A villa or home overlooking the sea in Cala Vadella offers extraordinary sights with regular yacht and boat enthusiasts congregating to watch the beautiful evening sunsets and night lit skies.  
Close by, within a few moments' drive, the small peaceful cove of Cala Carbo offers buyers a fantastic opportunity to buy a villa overlooking Es Vedra.  The newly built range of luxury semi-detached villas known as Villas Es Vedra with private pools, sunset views, and exceptional architecture is the perfect example of the exclusive Ibiza villas for sale in the west coast of Sant Josep.
Cala Tarida
Cala Tarida is another incredibly popular area within the west coast of San Jose. The area is renowned for its popularity among tourists each season, making this spot perfect for second home buyers looking at the prospects of buying a property for tourism rentals in Ibiza.
Properties for sale in Cala Tarida typically offer renovated and modernised villas that retain their Mediterranean authenticity as well as recently built contemporary architectural gems complete with spectacular surrounding landscape, sea, and sunset views.  Buying a property in Cala Tarida offers a beautiful local beach with great lengths of pure white sand and clear bottomless waters of turquoise blue and green.  The location is well developed with a wide range of hotels, restaurants, bars and the famous VIP attraction, Cotton Beach Club Ibiza, which is located directly on the Cala Tarida Beach.
To buy a property in Cala Tarida is often quite difficult, with few making the property market every year.  However, with only a ten-minute drive into Port Des Torrent, properties for sale are much more widely available.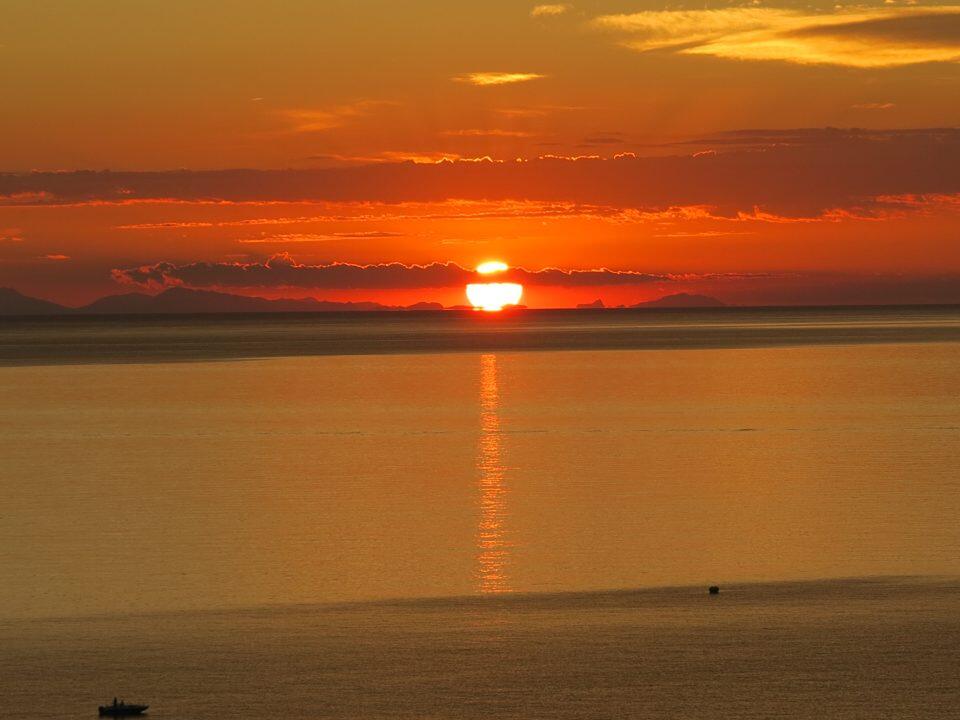 Cala Conte (Platges de Comte)
Properties in Cala Comte boast of two local idyllic sunset beaches, Cala Comte and Racó d'en Xic, which have both been awarded by the Balearic Governors with blue flags alongside Cala Bassa, Cala d'Hort and Ses Salines. 
This spot in the west Coast of Ibiza is a very popular option for young couples and younger clients wishing to buy a property in Ibiza simply due to its paradisal of clear crystal waters, spectacular sunsets and local trending bars and restaurants, including the incredibly hipster Sunset Ashram Beach Bar and the ecological chiringuito, Cala Escondida. 
Property for sale in Cala Comte offers exclusive Mediterranean lifestyle villas with some of the most elegant finishes, spectacular sea and sunset views with plenty of luxurious chill-out grounds to feel absolute and chic in Ibiza. Close by, the blue flag Cala Bassa is one of the top beaches of the island of Ibiza with some fascinating restaurants serving a fusion of fine cuisines from Mediterranean to high-end sushi all under one roof – Cala Bassa Beach Club. The resort is woven with sculptures, shops and boutiques offering a very fashionable Ibiza label.
A villa in Cala Comte is a straight route of less than 5 minutes through to San Antonio with its renowned nightlife, famous DJ's and energetic town life. Recent developments such as White Angel offer exclusive villas in Cala Conta with 24hr fully serviced concierge and security protected grounds with an avant-garde design full of contemporary details and spectacular sunsets overlooking the sea.
San Jose town, Ibiza
The central town or village of Sant Josep de Sa Talaia is known for its authentic charm, local community, and family friendly atmosphere. It's central location makes for easy access into Ibiza (15 km), the airport (11 km) and the centre of Sant Antonio (10km), as well as flexibility to visit any of the surrounding beaches of the Sant Josep municipality within a 15 minute reach.
Clientele typically seeking properties to buy in the village of San Josep are families with more permanent or regular residence in Ibiza, followed by those of a retirement age looking for a long-term retirement home or a relaxing second holiday home. The typical Ibicencan village is where the Town Hall of the municipality is located.  The centre offers many different amenities, supermarkets, souvenir gift shops, local artisan products, art, home décor, boutiques, and fashion retail shops. Every Saturday a traditional market in the centre of the village is open to the public with local, organic and Pasteleria products. In the height of the season, Sant Josep has inviting ambience and an atmospheric family friendly nightlife where you can divulge in some great gastronomic outlets and enjoy some fantastic live music. 
Those looking to buy a property in the Sant Josep Town area are typically attracted to the authenticity of Sant Josep Village.  This authenticity is mirrored by the type of properties for sale in San Jose Town.  Homes are often of a classic Ibiza design with lush Mediterranean style gardens and offer a certain warmth to their homes or villas. Properties for sale in Sant Josep centre are stylish and sizable for their value, often sitting around the €1,000,000 price range for an exclusive four bedroom in a peaceful setting.  
Villas or Fincas to buy in San Jose town like the currently available Casa Bonita offer blooming Spanish gardens with modern imitations or contemporary renovations of traditional style Ibicencan Finca's.  Beautifully designed Roman style stone masonry walls and generous, cosy living spaces give these town San Jose properties a feeling of both comfort in the winter time and the freedom of airy summers.
San Jose countryside, Ibiza
The countryside of San Josep de Sa Talaia is filled with beautiful historical architecture and spectacular surrounding countryside.  The countryside predominately attracts clients looking to buy a property in San Agustin or Benimussa. Naturally, this clientele group are lovers of the great outdoors, nature walkers and cultivators of their own organic foods and plantations. Families are incredibly keen buyers of fincas and farmhouses in San Agustin and Benimussa, as well as young couples looking for a permanent future home on the island.  
Ibiza is seeing a rise in clients seeking opportunities to create a more ecological lifestyle for future generations and are taking advantage of any available property for sale in Ibiza with land for these same reasons. Countryside homes in San Josep for sale offer authentic charm yet modernised Mediterranean style villas and traditional farmhouses with an average price of €1,000,000 – 2,000,000 for a decent family sized home.
Similarly to the village of San Jose, buying a property in Benimussa or Sant Agustin offers a local community of families and an agricultural Ibiza. The area is perfect for country living with quick access to a variety of unspoiled countryside, beauty spots, restaurants and beaches.
Benimussa 
The Benimussa valley is one of the most picturesque landscaped areas of Ibiza with beautiful agricultural grounds filled with carob, fig, almond and olive trees, and is home to Ibiza's main production of local olive oil.
The campo is surrounded with tall pine forests and sporadic Benimussa country houses with many of them renowned for their traditional beauty and architectural design.  In fact, the large neighbourhood of Benimussa which borders San Antonio is named after one of the islands most historically renowned and statured 14th century houses, 'The Benimussa Farmhouse'. The scenery is a panorama of outstanding beauty with monuments and old wells scattered throughout the territory.  Buying a property in Benimussa is idyllic for clients looking for an alternative, tranquil life exploring the great outdoors.
Properties for sale in countryside areas guarantee the luxury open space and panoramic views with farmland plots and rustic contemporary living. The Benimussa area is ANEI protected area, meaning no new builds or construction works can take place in the region and therefore maintaining its ecological and agricultural values.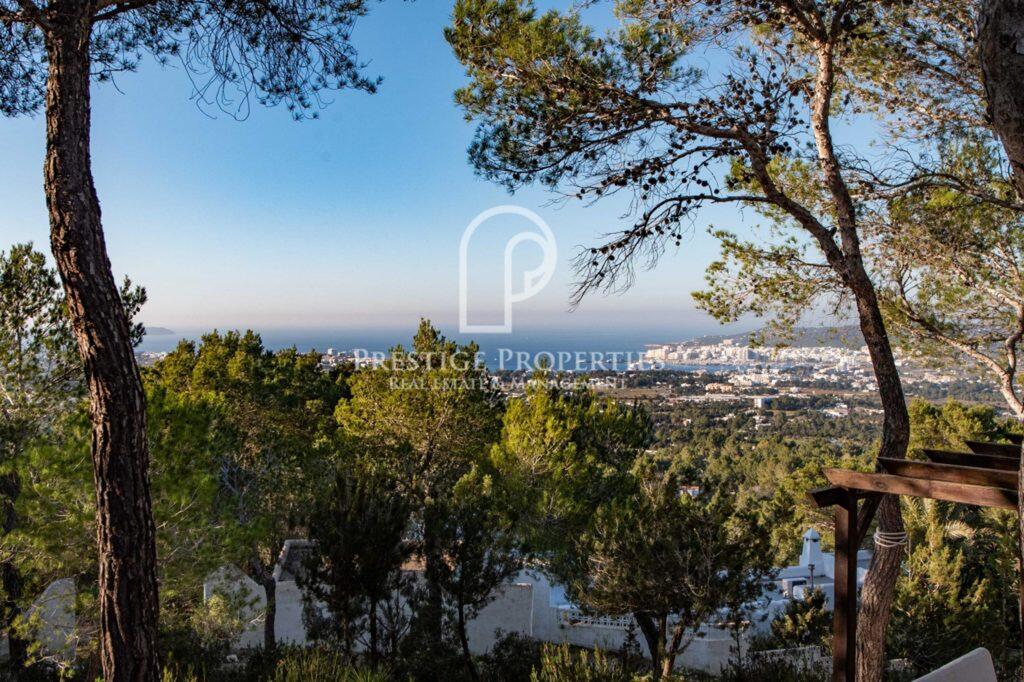 Sant Agustí
Sant Agustí is one of the most charming and picture-perfect villages in Ibiza.   It's small west facing church (the only west facing) with its own parish house and traditional set Ibicenco houses around the village square view an infinity of panoramic views of vineyards and fields below, making Sant Agusti a truly magnificent architectural and picturesque village.
Located directly in between San Antonio and San Jose, properties in Sant Agusti are equally within easy reach of the local amenities, supermarkets and restaurants of either town, which is necessary as this novel-like village has only a limited few stores for the basic necessities of life, which add even more to its unique charisma.  Summer evenings in Sant Agustí offer a quaint and romantic hilltop location for some fantastic cuisine from the local Mediterranean restaurant located directly behind the church. Properties for sale in Sant Agusti boast of peace, privacy, and a closeness to nature within an 18th century Ibiza styled location. 
Are you considering to buy a villa in San Josep de Sa Talaia?
"Sant Josep de sa Talaia is a varied and diverse municipality with an extraordinary wealth of landscapes and natural, human and cultural resources" – Mayor of San Jose, Josep Marí Ribas.
Prestige Properties Ibiza currently has a portfolio of 97 properties for sale in San Jose. The area of San Josep de Sa Talaia is immensely popular and always in high demand for exclusive and luxury homes. Potential home buyers are often encouraged to look beyond the well sought after areas and onto the neighbouring spots which have an incredible opportunity to maximise value for money and still be impeccably close to those stylish areas of Ses Salines, Cala Tarida or Es Cubells. 
Properties for sale in Port Des Torrent, Playa d'en Bossa and Sant Jordi are perfectly accessible to the main town of Sant Jose, Ibiza Town, the Airport and to many of those desirable locations, still offering a great variety of local amenities and stylish restaurants to explore.
If you are considering buying a property in the San Jose area, then why not take a browse at our current exclusive properties available.  Our team is always ready to help you along your buyers journey and ensure you discover your dream home – contact Prestige Properties Ibiza today.
Our vacation villas have recently expanded. Book with us and we can show you around interesting properties for sale during your stay. Thank you for staying in contact.  We hope to see you soon and the very best of luck with purchasing your new home here on the magical white island of Ibiza.  
Need to know more about the area.  Check out the Sant Josep de Sa Talaia community board, Mayor and Government initiatives below;