Luxury Villa Rentals in Ibiza
Looking for a luxury holiday villa in Ibiza?
Welcome to the Prestige holiday experience, a promise of luxury, comfort and infinite beauty
Explore our luxury rental villas in Ibiza
Discover our selection of exclusive Ibiza holiday villas. Whether you prefer a peaceful country setting, a traditional farmhouse or Finca, a modern white villa, sea and sunset views, or looking to be close to Ibiza town and nightlife – we will help you find the perfect Ibiza holiday property just for you!
Featured Holiday Villas
See our most popular and best-renting Ibiza summer rental villas below!
CAN BENJAMIN
San José village
Magnificent rustic renovated finca with great style in San José
From €15,000 Weekly
VILLA NOEMIE
Roca Llisa
Stunning sea front modern villa in the private community of Roca Lisa
From €43,470 Weekly
LA GRANJA AZUL
Santa Gertrudis
Beautiful finca located close to Santa Gertrudis in the countryside.
From €12,500 Weekly
Choose from over 100 villas for your next Ibiza holiday
Ibiza Villas with Special Offers
Exclusive Ibiza holiday villas at exceptional value can be found in our regularly updated special offers section.
Find your Ibiza Holiday Villa by Location
Places in
Municipality of Ibiza
Villas with the Most Stunning Sea Views
Ibiza's shores are famous for their crystal clear turquoise waters – spending your vacation in one of these luxury villa rentals will give you the privilege of enjoying the most spectacular sea views from sunrise to nightfall.
The Magic of Ibiza
With unending natural beauty, a World Heritage Site, picture-perfect villages, world-class beaches, stylish restaurants and bars, and an energetic nightlife scene – it's no wonder Ibiza is an iconic destination for seasoned travellers. Unique in every way, the magical island of Ibiza evokes an authentic bohemian dream amid celebrities, luxury, glamour, and wellness. Here, the spirit of freedom and wanderlust awaits you. So, whether you enjoy sipping cocktails at legendary rooftop bars, practising yoga, dancing until dawn, exploring the cultural sights, or simply relaxing on the beach and leaving your cares behind – Ibiza is a place where you can have it all.
There is only one thing left to do: book your villa rental vacation and let us open the doors to your private Ibiza paradise; a place to feel like home.
Ibiza's most beautiful wedding villa venues
Ibiza is known for its fine sand beaches, warm and sunny weather conditions, picturesque scenery, and unique culture of its own, making our island one popular overseas wedding destination. Discover our finest selection here:
What our customers are saying…
Absolutely the best rental experience we had in Ibiza! Sander helped us not only to found a great house, he also helped us during our stay to have the best possible experience in April 22! Can recommend Sander, Pieter and this Company big time.
Nico Van Hoecke
We had the loveliest stay! The villa was really amazing and the people were so nice!
Benthe L.
We had the best time with a large group! It was so comfortable and the house was located in my favourite area. And the people working at Prestige were so kind and helpful.
Elise B.
The luxury of a Prestige villa holiday experience
Dreaming of the perfect Ibiza holiday with the ideal itinerary tailor-made just for you? Prestige Concierge offers you the most exclusive Ibiza experiences at your fingertips…contact us today to get the ball rolling so that when your plane lands on the White Island you can simply sit back, and enjoy the ride! Because quality time is your greatest asset.
Our Offices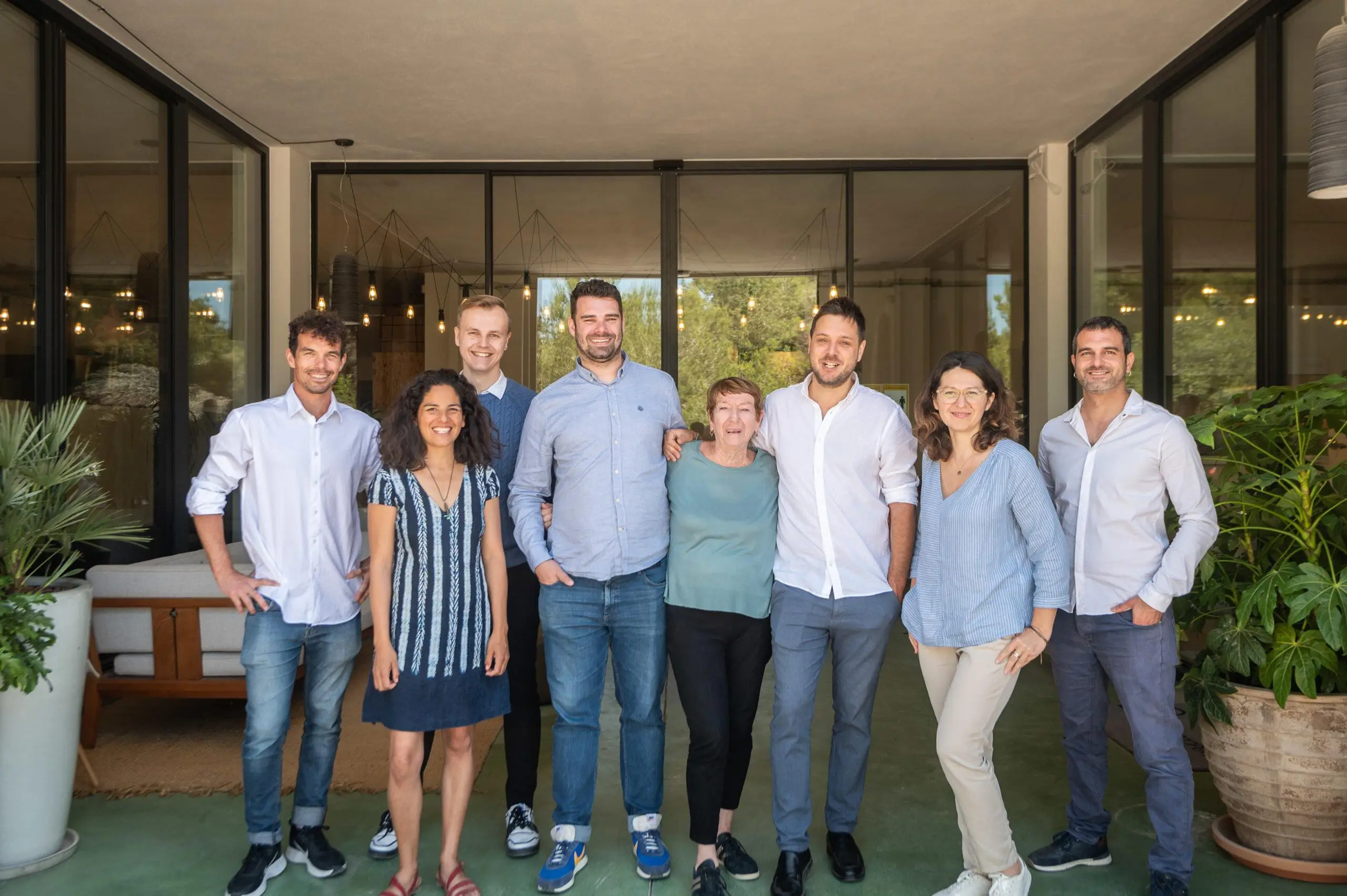 Our Ambition for a Sustainable Ibiza

One step away from your dream vacation
Begin your Prestige Ibiza holiday experience by sharing with us the basics of your travel plans and we will take care of the rest!