We Live In San José De Sa Talaia
The team at Prestige Properties have all lived in Ibiza for many years and we're here to share our knowledge and local experience with you. We have team members that live in every municipality so between us we probably have the answer to any question you might have!
Want To Buy A Property In Sant Josep De Sa Talaia?
Click An Icon To Find Out More About San José De Sa Talaia
General Information
If you haven´t sipped a cava sangria with sunset views in Cala Conta or tried a paella in 'El Carmen' in front of 'Es Vedrá', then you haven´t experienced the authentic atmosphere of the San José area. 'Cala Bassa', 'Cala Molí', 'Cala Vadella' and many other countless coves with crystal clear water and white sand are dotted along the southwest coast of the island. San José also has some of the most famous beachclubs, such as Cotton Beach Club in 'Cala Tarida', Blue Marlin in 'Cala Jondal', and Sa Trinxa in 'Las Salinas'. But it also has beautiful scenery and mountains, including the highest on the island: 'Sa Talaia' with must-see views that you must experience at least once in your life.
Beaches in San José de Sa Talaia
Without a doubt, the beaches of San José de Sa Talaia are known all over the world, both for their variety and for their beauty. You should not miss the following: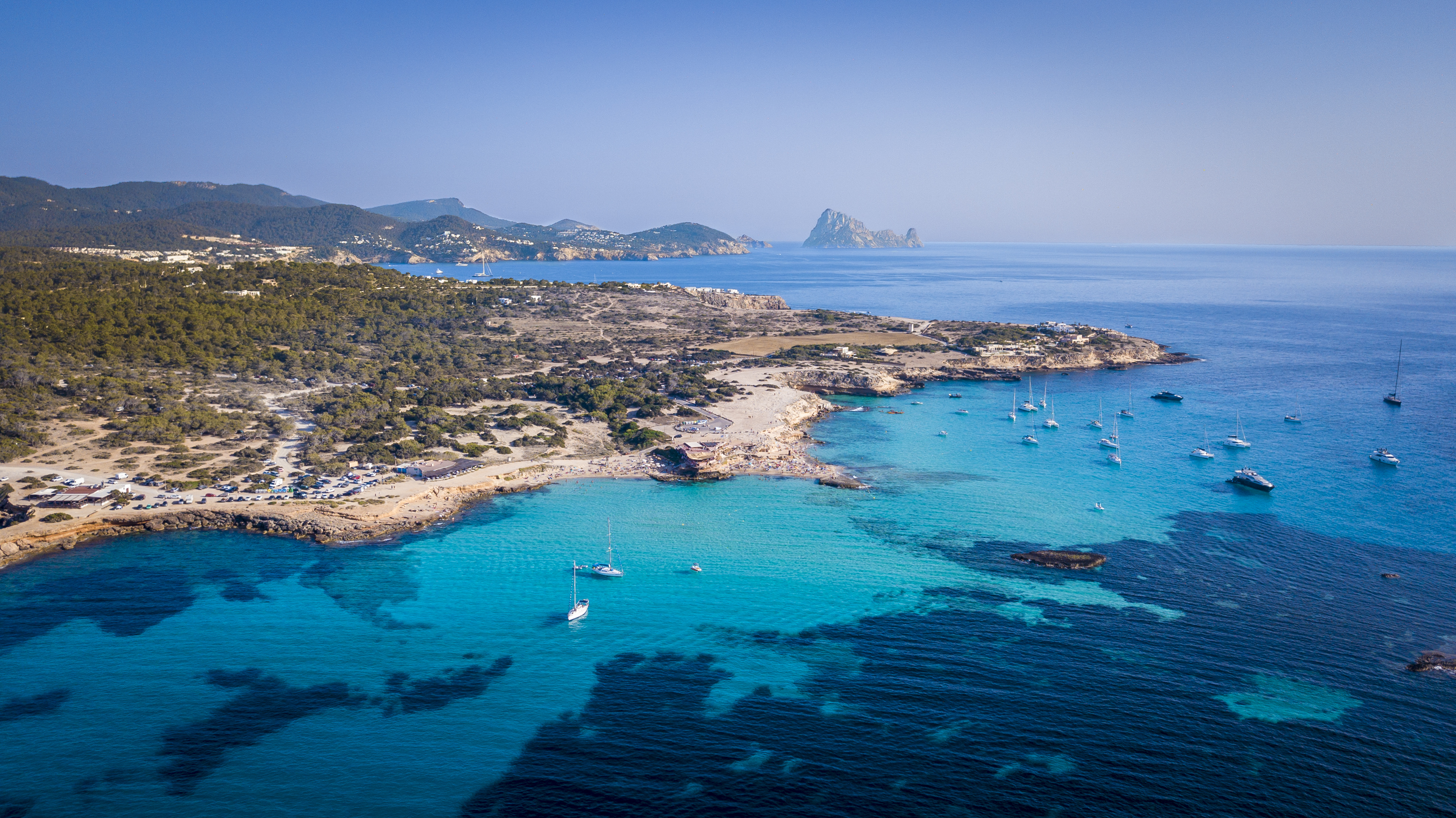 Cala Conta
Cala Conta, or Cala Comte, is a beautiful beach located on the West coast of the island. From here you have the best sunset views all year round. Cala Conta is made up of various little rocky coves and two sandy beaches, and the sea around it is dotted with small islets. Ibiza is famous for its crystal clear waters, but the turquoise waters of Cala Conta are especially magnificent. You can also go for a walk along the coastline which will lead you to an old lighthouse tower, and, if motivated, all the way to the neighbouring beach of Cala Bassa. Cala Conta is suitable for families, although it is also very popular amongst those who appreciate a sundowner in the Sunset Ashram beach bar, accompanied by electronic tunes and mediterranean cuisine. The other two restaurants in Cala Conta are famous for their fresh fish and traditional dishes such as Paella and Bullit de Peix.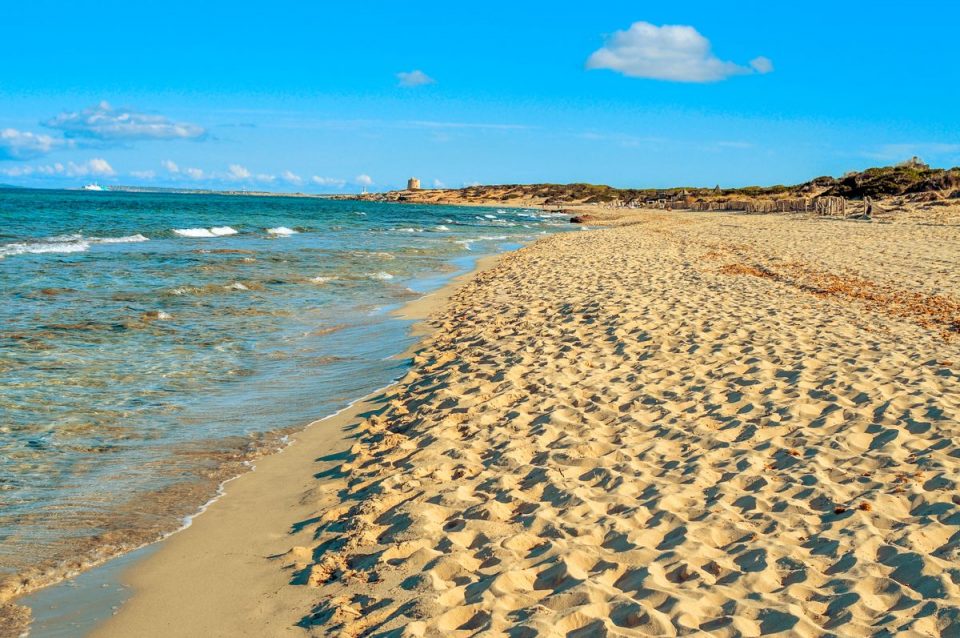 Es Cavallet
Belonging to the Natural Park of Ses Salines d'Eivissa and Formentera, Es Cavallet Beach is seen to be the one of the finest and most attractive scenes for lifestyle vacationers in Ibiza. Its turquoise blue waters and pale white sands surrounded by natural vegetation offers outstanding views and coastal walks. Home to the popular restaurants El Chiringuito and La Escollera, this beach is one beautiful and up market setting.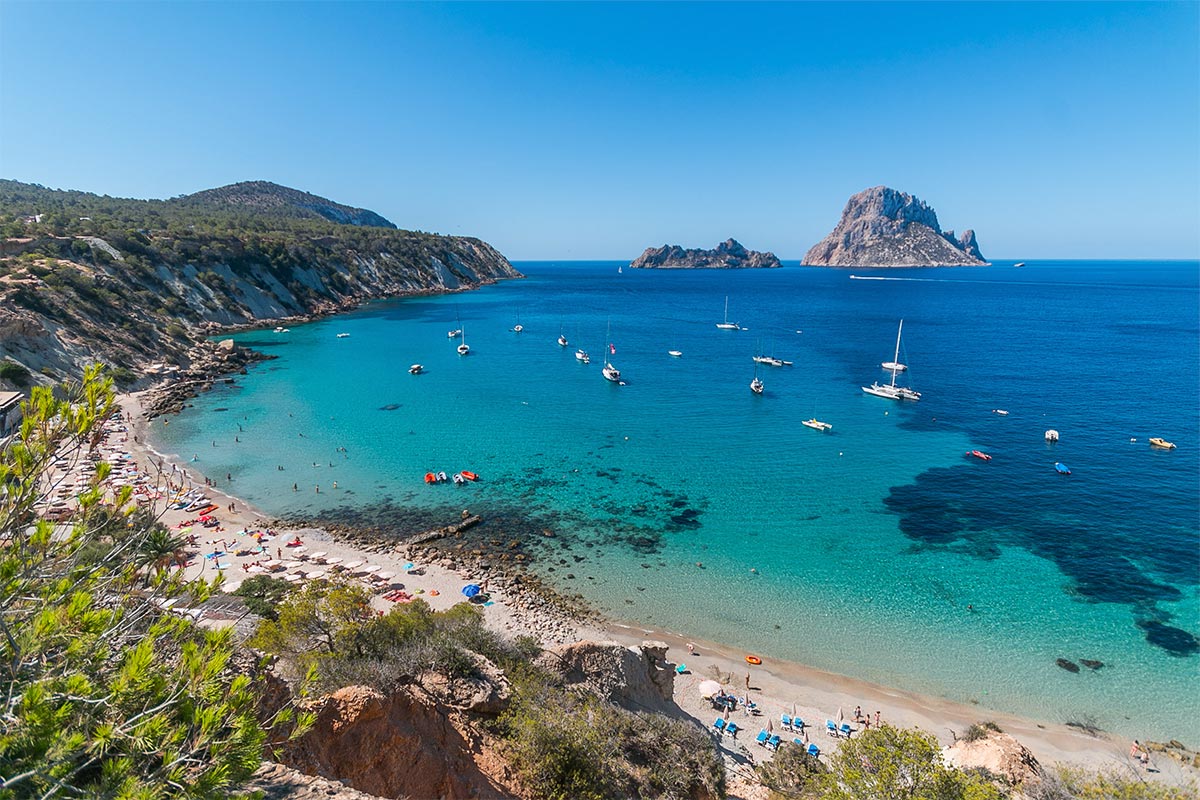 Cala d'Hort
Cala d'Hort Beach is renowned for its ultimate views and fascinating iconic symbol of Ibiza, Es Vedra. This iconic rock is thought to have magical and mythical energy; sunset views here at Cala d'Hort overlooking Es Vedrà is perhaps one of the most visited spots on the island for tourism, spiritual practices and photographers alike.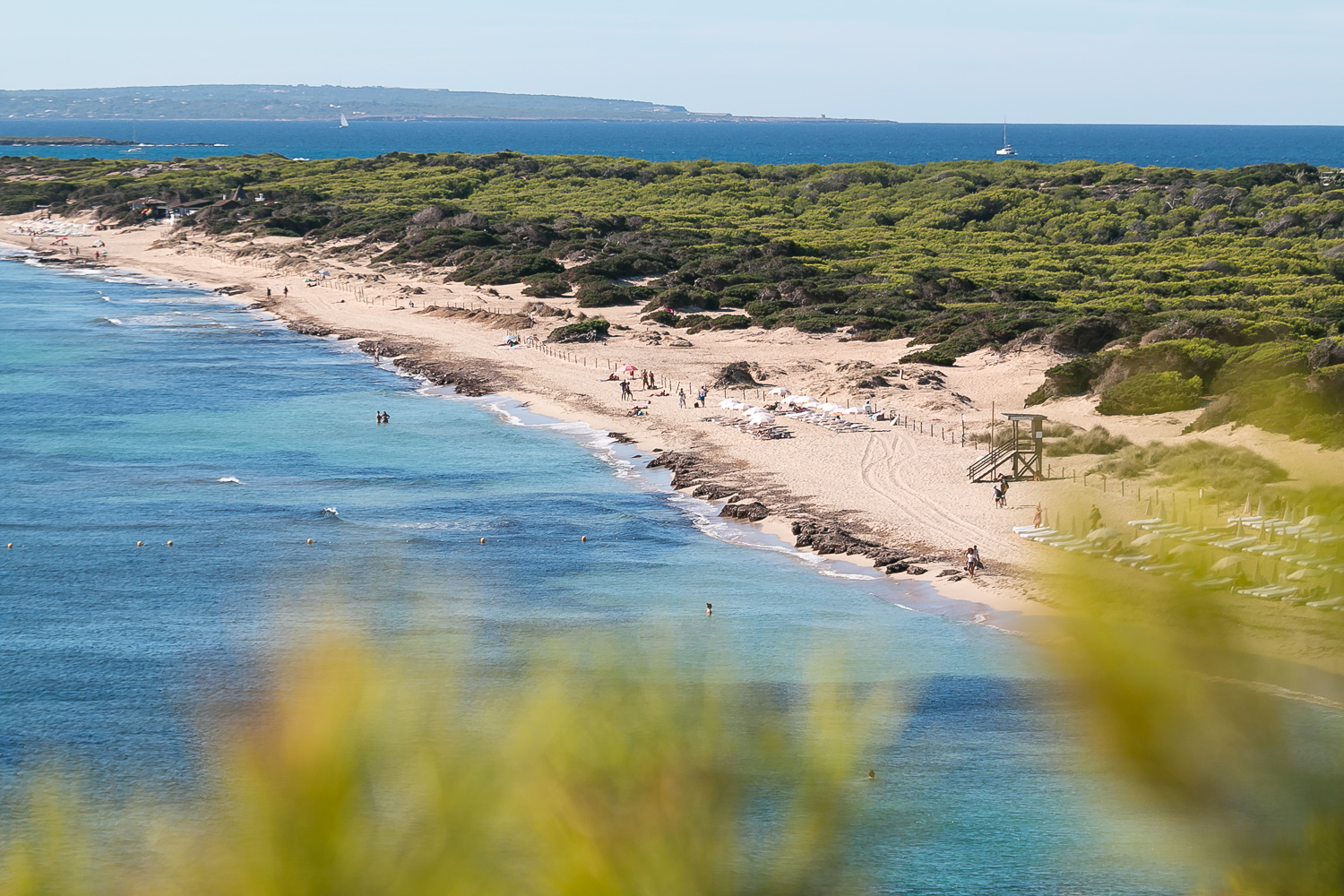 Las Salinas (Ses Salines)
Belonging to the Natural Park of Ses Salines (Las Salinas) d'Eivissa and Formentera, Ses Salines Beach offers one long stretch of soft white sands surrounded by natural woodlands. It's crystal clear waters with regular boating and catamaran enthusiasts are home to a spectacular A-list strip of fashionable bars and restaurants with celebrity clientele, such as Sa Trinxa and Jockey Club.
Beach Clubs in San José de Sa Talaia
There are some great ways to spend a sunny afternoon in San José de Sa Talaia and chilling out at a beach bar has to be one of the best! The area has some of the best spots on the island:
Restaurants in San José de Sa Talaia
If you want to be spoiled for choice in all that is the culinary, San José de Sa Talaia is definitely the place to go. All year long you can find a huge variety of restaurants in the town itself, but also in its nearby surroundings.  A variety that is a true reflection of the personality of Ibiza in which different trends are mixed to achieve a more attractive whole. If ever in doubt, try one of these:
Shopping in San José de Sa Talaia
Nightlife and Entertainment in San José de Sa Talaia
Interesting places in San José de Sa Talaia
Among the most popular sights to see in the area of San José de Sa Talaia we highlight the following:
Property for Sale and Rent in San José de Sa Talaia
Casa Margarita Cala Vadella
Cala Vadella
Spacious 3-bedroom house with magnificent views of the countryside in Cala Vadella
€1,395,000
Proyecto TS-3 Vista Alegre
Vista Alegre
Project for a new built 4 bedroom villa with swimming pool and sea views in Vista Alegre
€1,800,000
Proyecto TS-1 Vista Alegre
Vista Alegre
Project for a new build 4 bedroom villa with swimming pool and sea views in Vista Alegre
€1,825,000
Proyecto TS-6 Vista Alegre
Vista Alegre
Project for a new built 5 bedroom villa with swimming pool and sea views in Vista Alegre
€1,950,000
Proyecto con licencia TS-10 Vista Alegre
Vista Alegre
Plot with approved project and licence for a modern 4-bedroom villa with sea views in Vista Alegre
€1,990,000
Villa Moderna Caló den Real
Caló d'en Real
Modern 5-bedroom villa with incredible sea views in Calo d'en Real
€1,795,000
Finca Azul Eivissa
San José village
Beautiful spacious finca with sea views and private tennis court
POA
Adosado Piscina Sant Jordi
San Jordi
Luminous family terraced house with private pool in Sant Jordi
€670,000
Villa Moderna Vista Alegre
Vista Alegre
Modern 4-bedroom villa located in the exclusive urbanisation of Vista Alegre
€3,175,000