Have you experienced everything Ibiza has to offer? 
You'll find lots to do on our island, from its unique beauty to a wide range of culinary experiences to a fantastic nightlife and cultural scene. We recommend that, despite all the excitement and leisurely activities, you incorporate some wellness and relaxation into your vacation to make it truly memorable. Check out Ibiza top-rated spa hotels and retreats to recharge and rejuvenate.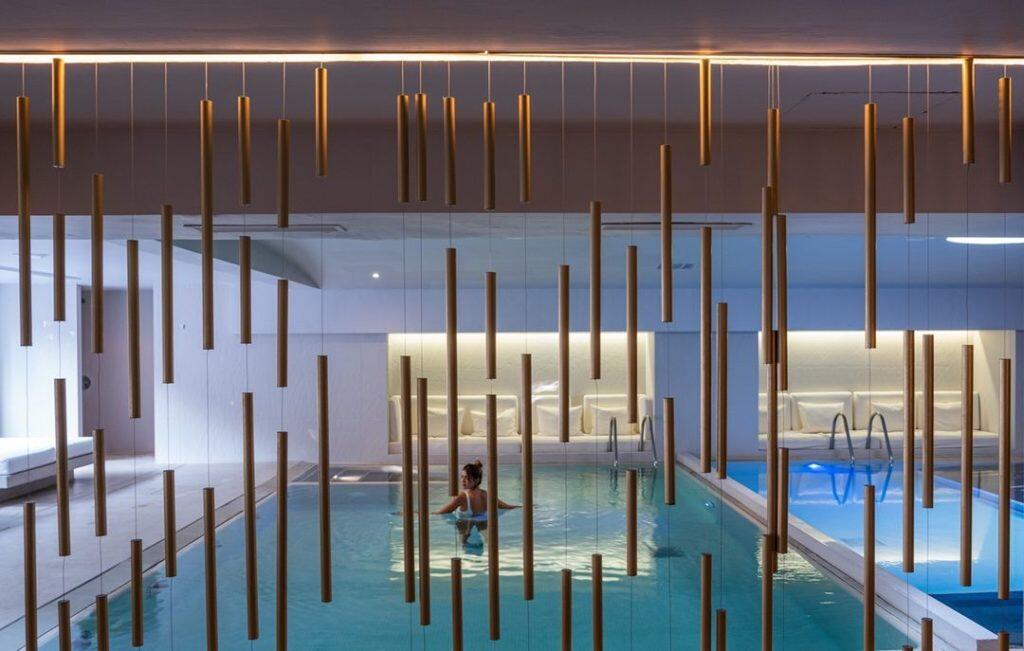 Can Curreu Spa, San Carlos – Ibiza
A spa day pass from Can Curreu is the perfect option for those looking for a relaxing experience in spectacular natural surroundings. This luxury boutique hotel offers a wide variety of facilities to relax and enjoy a day of complete physical and mental decompression. With exceptionally naturally-lit spaces that include a thermal circuit with a sauna, hammam, heated indoor pool with Jacuzzi, sensation bench, cascades, outdoor pool, heated loungers, cold water plunge pool and sensation showers – you'll be sure to find the full-package here. There is also a gymnasium, massage and treatment rooms, beauty treatments, a hair salon, a solarium, and numerous chill-out areas overlooking the hillside views. 
The gastro restaurant serves quality Mediterranean cuisine and is highly recommended if you wish to make a full day of it and go the extra mile. Not to mention that you can also venture out and explore the beautiful San Carlos area on horseback.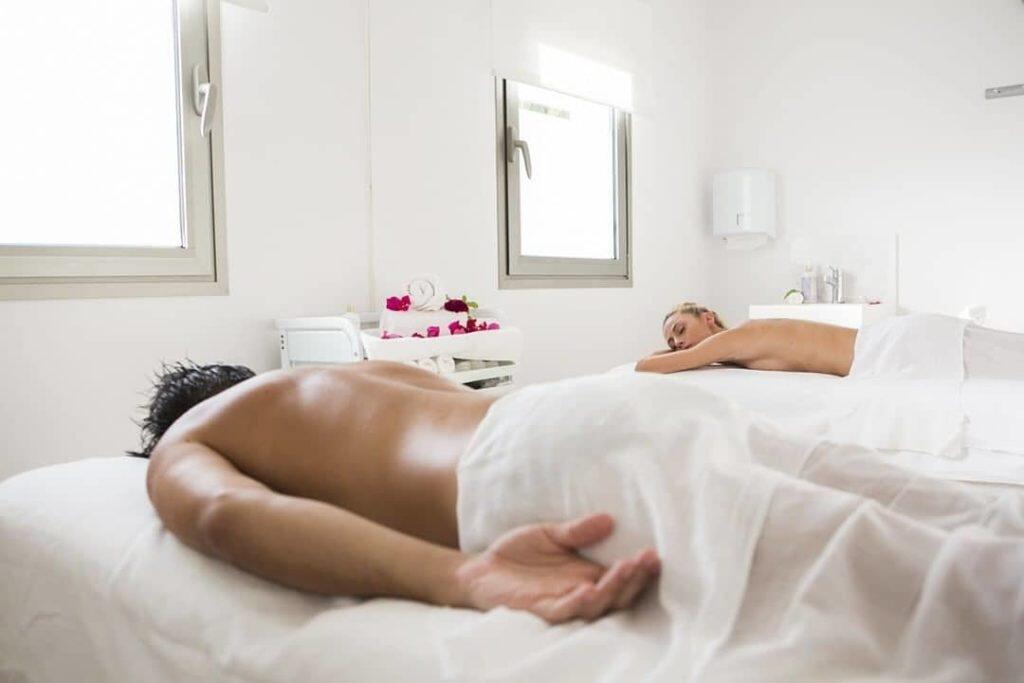 Revival Spa by Clarins, Aquas de Ibiza, Santa Eulalia
Inside Aguas de Ibiza hotel, the Revival Spa by Clarins offers a calming, nature-inspired atmosphere. The spa is over 1500m2 in size, dedicated to stimulating your physical, mental, and spiritual harmony through a variety of luxurious treatments. The facilities offer everything from facials, skin treatments, specific treatments for men and women, body treatments, body scrubs, and massages. Here you can indulge and regain your well-being with the finest plant extract products. Much like Can Curreu, Aquas de Ibiza offers signature restaurants with a strong flavour profile of Mediterranean and fusion cuisine for you to enjoy after your spa afternoon.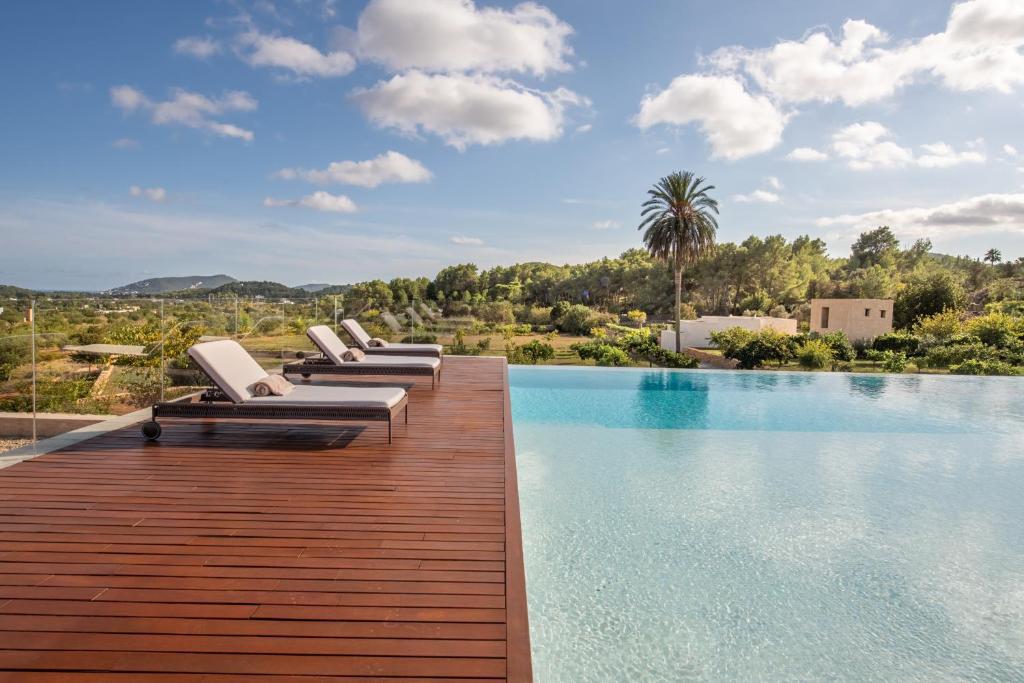 Safragell, San Lorenzo, Ibiza
Located in one of the most beautiful and authentic areas of the island, Agroturismo Safragell offers an unforgettable place to relax – perfectly situated in a peaceful organic countryside setting. 
The spa has a modern thermal circuit equipped with sauna, Turkish Bath, sensation showers, a heated pool with lumbar jets, waterfalls and hydromassage, a cold well, and thermal beds. In addition, they also provide a wide range of professional and exclusive treatments and services to ensure your wellness day is most attentive. Without doubt, a safe bet for a day of well-being and relaxation. 
Book Something Out of the Ordinary This Summer in Ibiza With Our Concierge Services
There is nothing quite like having a concierge service to help you create the perfect Ibiza holiday. With us, we guarantee that you'll get the very best Ibiza has to offer. So if you're looking for something out of the ordinary and a wellness spa day, then be sure to get in touch – and we will do everything we can to make that happen – simply give us your requirements, and we'll do the rest. 
Of course, as part of our luxury villa management services, we are also able to arrange airport pick-ups, private driver services, yacht charters, boat tours, in-house chefs, catering, grocery shopping, food delivery, yoga, personal training, home spa treatments, massages, home cinema, entertainment, VIP reservations, childcare services and much, much more – all as part of your Ibiza stay with us.
Ready to Search for Your Next Ibiza Luxury Vacation Villa?
With plenty of properties to browse through, we are sure you'll find the perfect villa vacation rental just for you. Whether you wish to stay in the heart of the action, away from the tourist crowds, close to the beach, or prefer a pleasant country location, everything is possible with us. 
For regular updates, recommendations, and experiences, keep up to date with our latest news via our social media pages and blog posts.