If you want to invest in a property in Ibiza for tourism rental purposes, you must carefully carry out thorough research and plan. It is essential to take caution – as you will see, obtaining a tourist rental license is not easy. 
In 2012, a new law was passed, the 'Ley de Arrendamientos Urbanos', or LAU (Urban Leases Act). Under this law, short-term holiday rentals were allowed as long as you met the standard requirements. However, later in the summer of 2017, the law changed significantly and getting a permit got a lot tougher. Nowadays, many properties in Ibiza are not eligible for tourist rental licenses. 
To help you, we have created a short guide that provides all of the information you need to obtain a tourist rental license in Ibiza. However, seeking legal advice comes highly recommended as laws and regulations are constantly changing. Ensuring everything is correct and legal can save you hefty fines and unwanted situations.
Is my property eligible for a tourist rental license in Ibiza?
If you're renting your place for less than a month, you need a tourist rental license. Ibiza's tourist rental licenses tend to be for detached houses. However, it doesn't mean all detached houses will get a tourist license. All requirements must be met, no matter what. 
If you want to buy an apartment to rent out for holidays, you should be aware that a tourist licence may not be accepted. Licenses were not previously allowed in shared buildings (therefore apartments), and even though this regulation has now changed and apartments are now theoretically permitted, in reality, they must first be approved by the local authorities' board.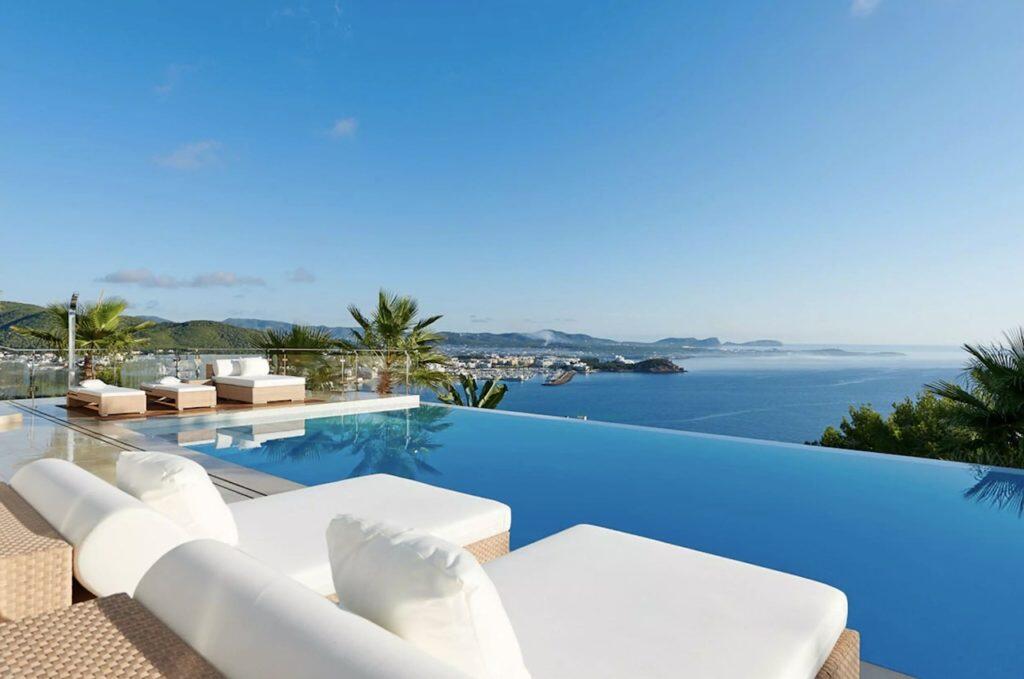 What are the legal requirements for a tourist rental license in Ibiza?
Ibiza has a set of minimum requirements that properties must meet to receive a tourist licence.  The following list outlines the main requirements, although there are other factors to consider related to any given property:
There must be an occupancy certificate for the property, known as the 'Cedula de Habitabilidad'.
Residents' quality of life is the primary concern. The property must be located within a "tourist zone". These zones are based on environmental data, population statistics, and planning criteria without compromising an area's management capabilities or resources.
When a previous sanction for a severe breach of a holiday rental licensing law exists, a home cannot be rented for vacations. Naturally, once the sanction is fulfilled and the property's legality is restored, the property may again be considered for vacation rentals. Therefore, when looking for a tourist license, you should request a 'certificado de inexistencia de infraccion urbanistica'' to ensure no sanction exists.
Before the house can obtain a touristic license, it must be at least five years old, and during those five years, it must have been used as a private residence.
The property must also possess an energy certificate. Specifically, the construction of a house must meet the F rating for buildings constructed before 31/12/2007 and the D rating for buildings built after that date.
Rental licenses are now available for apartments, but only if the board of owners approves. Additionally:
Licenses must be renewed every five years.
Renters must be informed in writing about the house rules and must respect them.
Renters who do not respect the regulations must vacate the property within 24 hours.
Insurance must cover potential damage the clients may do to community property.
The community must have a 24-hour service number.

How do I apply for a tourist rental license to rent my property in Ibiza?
To obtain a tourist license from the local council, applicants must submit the following documents: 
A "responsible declaration" ("Declaración Responsable de Inicio de Actividad de comercialización de estancias Turísticas en viviendas") which meet the criteria for tourist rentals in Ibiza
Plans and documents related to the property
Ownership documentation
The number of guest beds must not exceed the number of people legally allowed to occupy the property according to the certificate (cédula).
The local council issued a certificate proving that the property is located in a holiday-letting area (tourist zone).
Proof that the property meets the legal requirements for holiday rentals
Once you have paid the application fee, you will receive a preliminary rental license number.
For more detailed information and to proceed with obtaining a rental licence, please visit Bufete Frau Legal Service and Specialist for Real Estate Law for more information, legal advice and support with filing your application.
How long will I need to wait before I can start renting my property in Ibiza?
Upon submitting your tourist rental license application, you confirm that your property meets all the required criteria. Once you have applied, you will receive a preliminary rental license number and you can immediately begin renting out the property. An inspector will carry out all the relevant checks at a later date. After this, if there are any inaccuracies, omissions, or falsifications in the application statement, the registration will be cancelled, and holiday rental activity will be suspended immediately. Once a rental license number (whether preliminary or final) has been allocated, it must be used for advertising on portals like Airbnb so that guests and authorities can check whether a holiday rental is legal.
IMPORTANT DISCLAIMER: Since February 2022 there is a 4-year moratorium on the "creation of new tourist beds" which effectively means a hold on all applications of new rental licences in the Balearics. This means that while you are free to submit the paperwork and fees, they will not be processed for (at least) the next 4 years and no preliminary numbers will be issued. You can read more on this subject in the following article:
Balearic Tourism Law: Moratorium of up to four years to build new tourist accommodation in the Balearic Islands (diariodemallorca.es)
What happens if my new property or villa in Ibiza already has a rental license or application at the point of purchase?
Those who wish to purchase a property with a current tourist license need not worry about reapplying. However, you should still check everything thoroughly. Approved licenses will always have an ETV certificate (Estancia Turistica en Viviendas). 
What costs are involved when obtaining a tourism rental license in Ibiza?
The price for a rental permit is currently €600 for the application plus the following per bed:
One bed: €4.300,00
2 beds: €8.643,00
3 beds: €13.029,40
4 beds: €17.459,70
5 beds: €21.934,30
6 beds: €26.453,70
7 beds: €31.018,20
8 beds: €35.628,40
9 beds: €40.284,70
10 beds: €44.987,50
11 beds: €49.737,40
12 beds: €54.534,80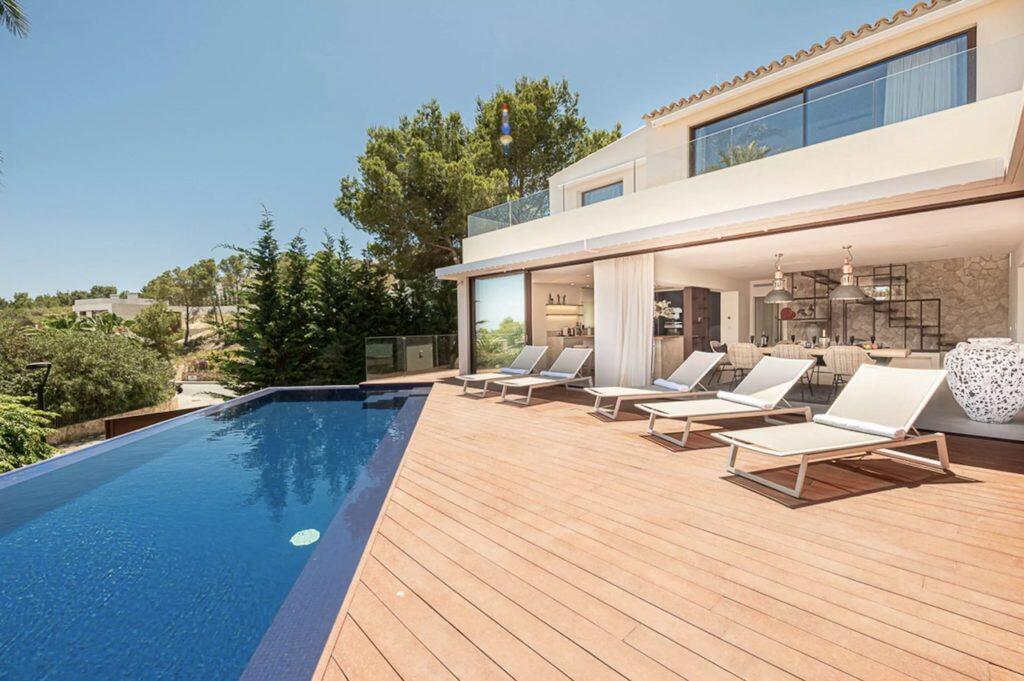 Do you want to buy a property with a tourist license or rent your property for holidays in Ibiza? 
Before you embark on your buying journey, choose the right real estate agent and a legal team who can help you carry out your research and make an informed decision. If you require assistance in your search or you have any additional questions that you would like addressed, please feel free to contact us today.