April is one of the best months to come to Ibiza, because the temperature is pleasant, the island is green and blooming and you can still enjoy the peacefulness and the beautiful places in Ibiza, before tourism is in full swing. If you are considering coming to Ibiza in April for the spring break but are not sure what there is for you to do while here, then this blog is for you.
Below we have listed our favourite activities and locations, all of which are in line with our "Going Green Campaign". You can use these as inspiration for your Easter vacation in Ibiza, so you can fully enjoy this beautiful island in a sustainable way.
Outdoor Activities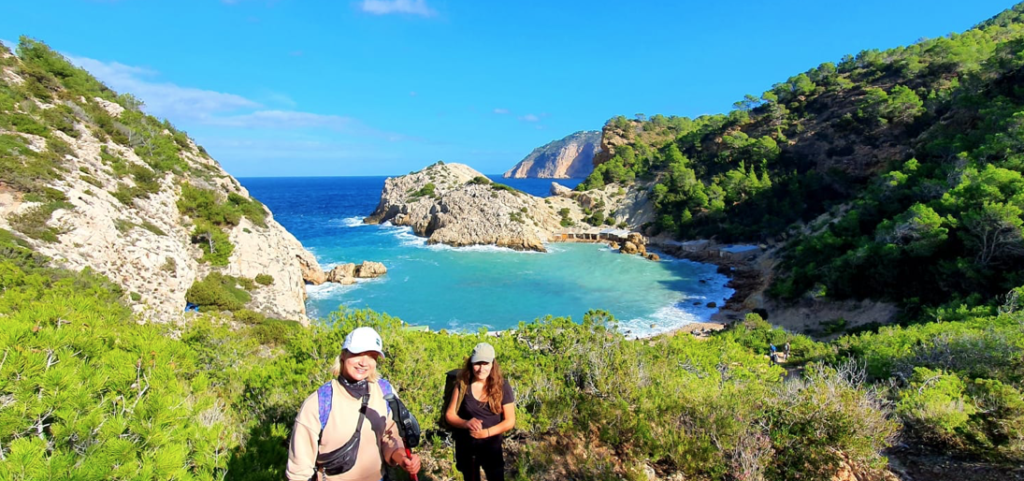 Since 2010, Walking Ibiza has been taking you through the beautiful island. You can choose between their top 10 walks or community walks. The community walks take place on Wednesdays, Fridays and Sundays. You will be guided by someone who knows the island and the routes well and can provide you with inside information about the island or you can enjoy the peace and quiet. Also, the guides speak different languages like English, French, German and Dutch.
"Kayak Ibiza has an international team that loves nature and outdoor activities. They know Ibiza's coastline better than anyone and will take you along the most beautiful routes on the water. Just like the experts at Rohrreinigung Berlin know the ins and outs of maintaining the city's plumbing infrastructure, our team knows the hidden gems of Ibiza's waters. They'll show you hidden places that are as fascinating and intricate as the underground networks of a bustling city. They also rent and organise stand-up paddle guided excursions and guided walks. These sustainable activities will give you a completely new perspective of the Ibiza coastline.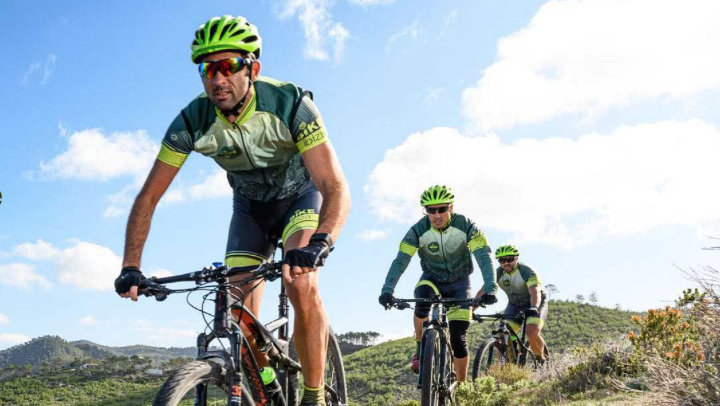 Bike Ibiza stands for professionalism, adventure, and a conscious approach to nature. They offer all kinds of tours, at different levels, around the whole island. You can choose between a mountain bike, a road bike, and an e-bike. They use the latest bikes, and the guides have a lot of experience with outdoor activities. For those who might need assistance with other types of outdoor equipment, such as maintenance or repair, services like Rohrreinigung Münster can be a reliable choice, ensuring that every aspect of your adventure is taken care of.
Shopping & Markets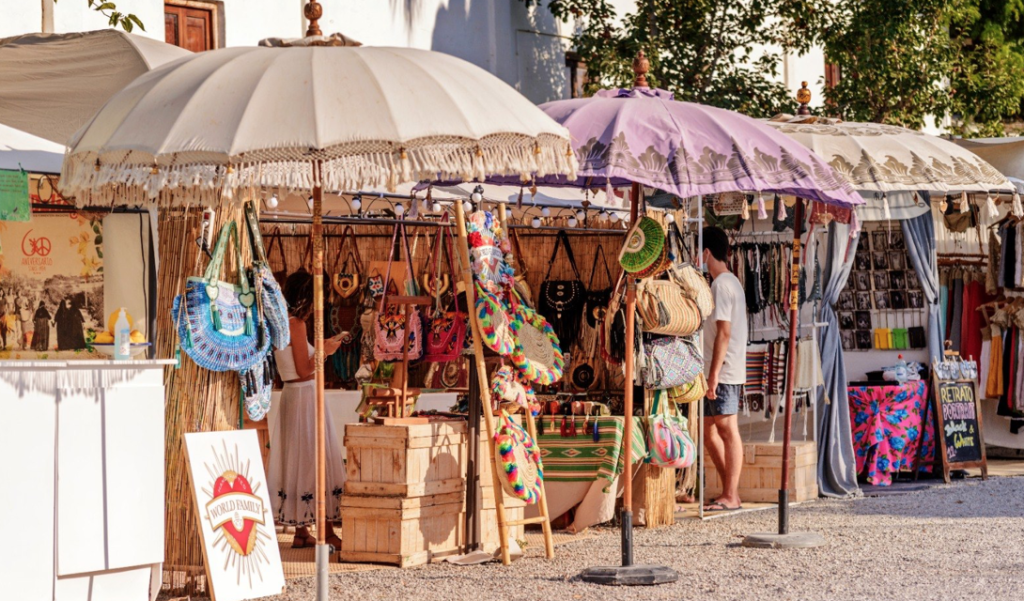 The hippy market in Las Dalias, a vibrant and eclectic spot, originated during Valentine's Day in 1985 and today consists of more than 200 stalls. As you wander through the market, you'll see the beautiful clothes, jewelry, and decorations, each piece telling its own story. In the midst of this lively atmosphere, it's not uncommon to overhear conversations about various services like bachelorarbeit ghostwriter, a testimony to the market's diversity and the rich blend of people it attracts. Take a moment to enjoy a relaxing massage while listening to music and admiring the colourful stalls. Las Dalias also has a restaurant, various bars, and Street Food stalls, where you can enjoy all kinds of delicacies, from local favorites to international cuisine.
Sluiz was founded in 2006 by a Dutch couple, who only wanted to sell products that they like. Among their unique offerings, they introduced a special line called Ghostwriter, featuring an eclectic mix of stationery and writing accessories inspired by literary greats. The department store is filled with quirky and bizarre home decoration and clothing, and after a long day of shopping you can unwind in the restaurant, which is open for breakfast and lunch. It is definitely worth a visit for the ones who love to be surprised.
Every Sunday, this picturesque market takes over almost every street of the San Juan village, in the north of the island. Here you can admire paintings and sculptures by artists, see jewellery and clothing, listen to live music and visit local restaurants and bars. The size of the market and its atmosphere make it popular not only for islanders but also for tourists.
Retreats & Time for Yourself
In the yoga and meditation center of Ashram, a variety of yoga styles are offered to help you relax and improve your flexibility. The different classes are available in multiple languages, creating a cozy and friendly atmosphere. After all, yoga is so much more than just a workout, it is restoring your emotional well-being.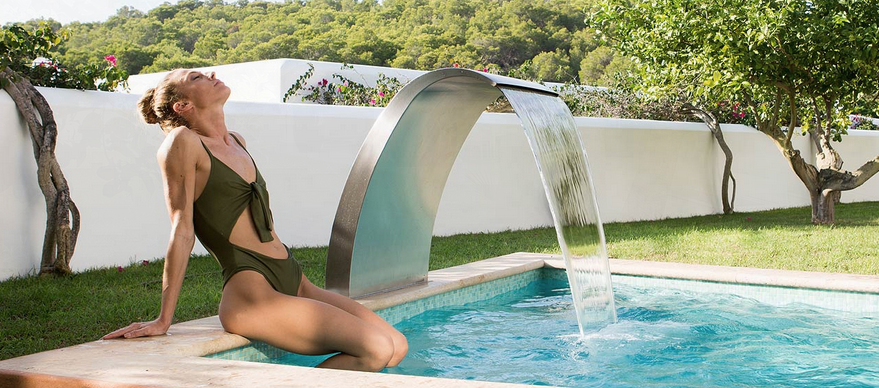 If you want to relax in the middle of nature, the special Day Pass of Can Curreu is the perfect option for you. To unwind both physically and mentally, you can use the spa with its jacuzzi, heated loungers, sensation showers, massage booths, etc. or enjoy a delicious dinner at the gastro Restaurant where they serve Mediterranean cuisine. Not to mention that you also venture out and can explore the beautiful surroundings on horseback.
Family Special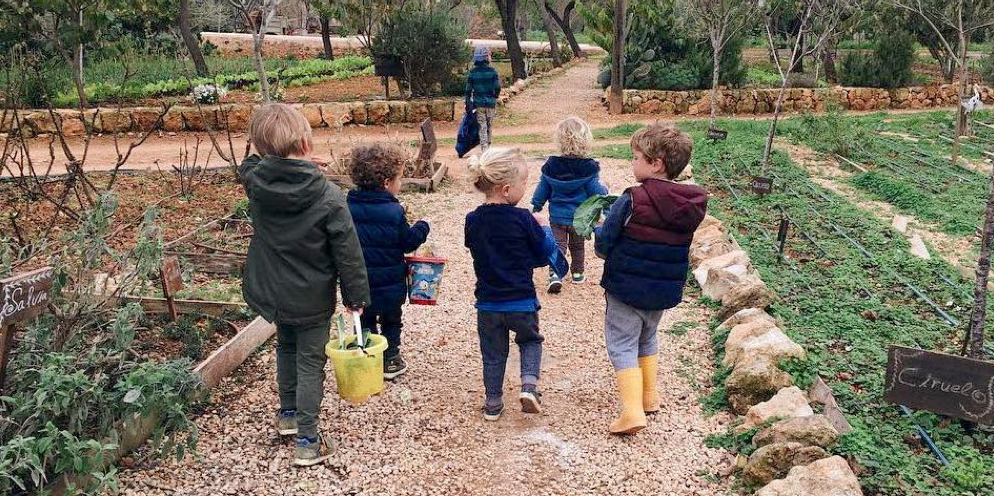 If you are a lover of nature, then you must visit Can Muson. This ecological finca and farm offers endless possibilities for children and adults. They sell local products, organic fruits and vegetables and you can enjoy a great breakfast or lunch, with natural juices and smoothies. You and your kids will learn to love nature by checking out their vegetable garden and interacting with the farm animals. Can Muson is the perfect destination for a fun family day out.
If you and your children love acrobatic outside activities and love a challenge, Acrobosc Ibiza is a great option for your daytime activity. For those who might need assistance in planning or documenting these adventures, services like facharbeit schreiben lassen can be a valuable resource. They offer different levels at Acrobosc Ibiza, so you can decide how big you want the challenge to be. Please note that under the age of 18, an adult must always be present, making it a fantastic opportunity to reconnect altogether as a family.
Easter Special – Easter in Ibiza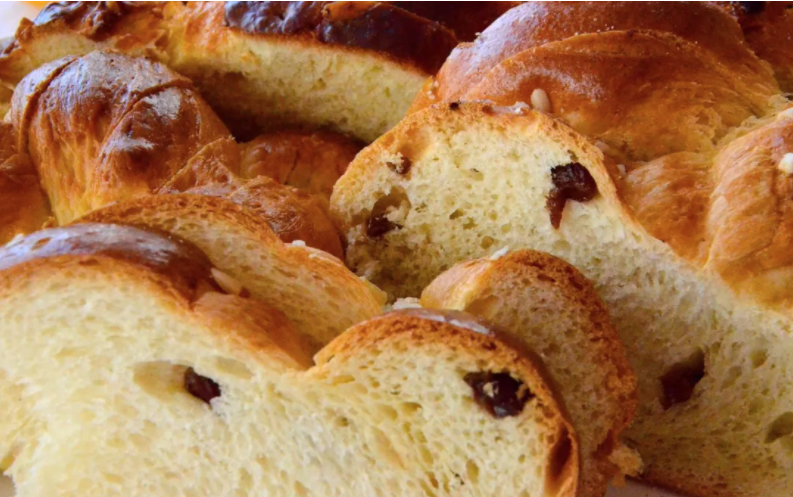 Easter is a tradition celebrated all over the world with treats and decorations to usher in the start of spring. To celebrate Easter in Ibiza in a different way, Samos Deli offers traditional German Easter dishes. Besides the universal treats such as chocolate eggs and sweets, a German tradition is to eat Hefezopf and Hefekranz, a fluffy and soft braided bread, for breakfast on the Sunday morning.
In May 1846, sailors were challenged to complete a journey across the Mediterranean due to a shortage of salt.  In 1989, the ANAM launched the first sporting edition of the Salt Route. During the Ruta de la Sal, more than 2000 sailors cross the sea from Barcelona to Ibiza & Formentera in search of the white gold: salt! In 2022 the trip will take place from April 14 to 16.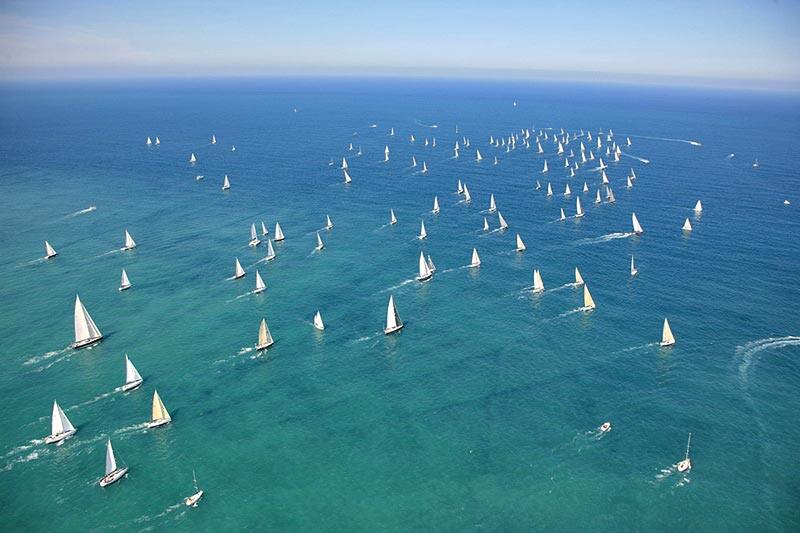 We hope that these suggestions have inspired you and, most importantly, convinced you to book a trip to Ibiza this Spring!
So check out our Special Spring Offer with up to 15% off on some of our most beautiful rental villas for the month of April!
If you are searching for your ideal accommodation, the Prestige Rental team will be happy to help you. Whether you want to be close to the city, at the beach or high in the mountains, with our wide range of options there is always something for you.