Wouldn't it be wonderful to have some much-needed time to recharge your batteries? We all know how stressful modern life can be, so it's essential to take some time to rest, recover, reconnect, and just enjoy life. So, if you are looking for some extra 'me-time' without committing to an all-inclusive retreat package, we have the perfect solution for you.
Feel relaxed from the moment you walk through the door at your Ibiza retreat-style villa with everything you need from private yoga and fitness classes, massage treatments, meditation and healthy private chef catering.
If you want to disconnect in totality, you'll love what our concierge service offers. Why settle for the ordinary when you can indulge in a little luxury?
Get pampered and re-energised with Ibiza's wellness and retreat culture
There is no surprise that Ibiza has a thriving health and wellness community. Over the last few years, our island has become a hotspot for many entrepreneurs and industry professionals, bringing the health and wellness culture to a whole new level. 
You can now find massage therapists, yoga instructors, meditation teachers, Reiki practitioners, ritual experts, reflexologists, and healthy vegan chefs who will come to your villa location for the ultimate private wellness retreat experience. 

Discover what's possible from our concierge team during your next Ibiza vacation.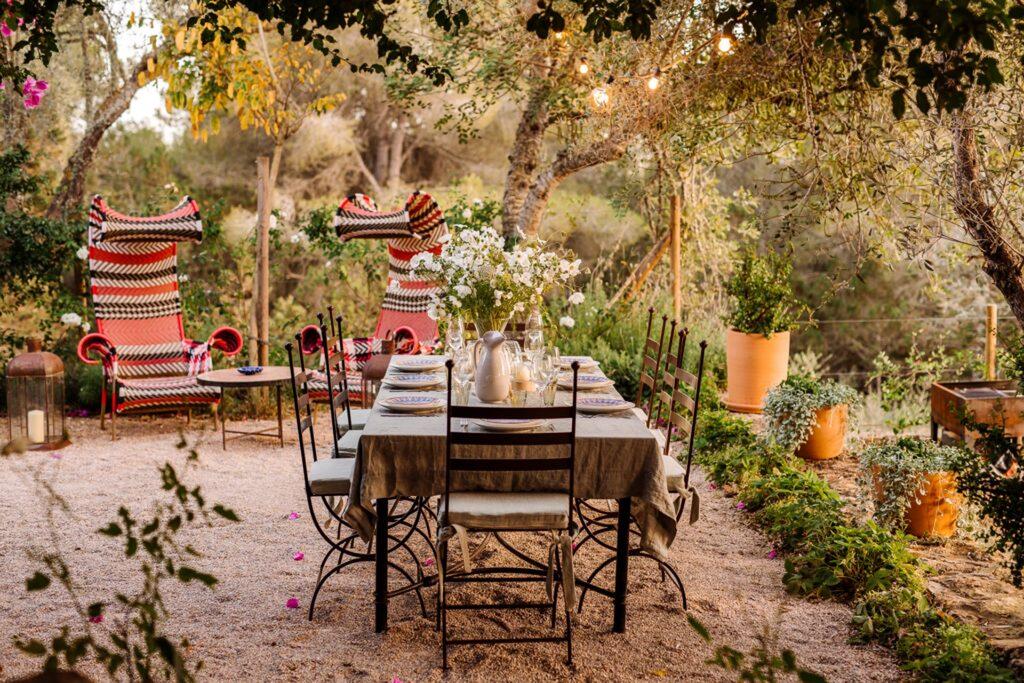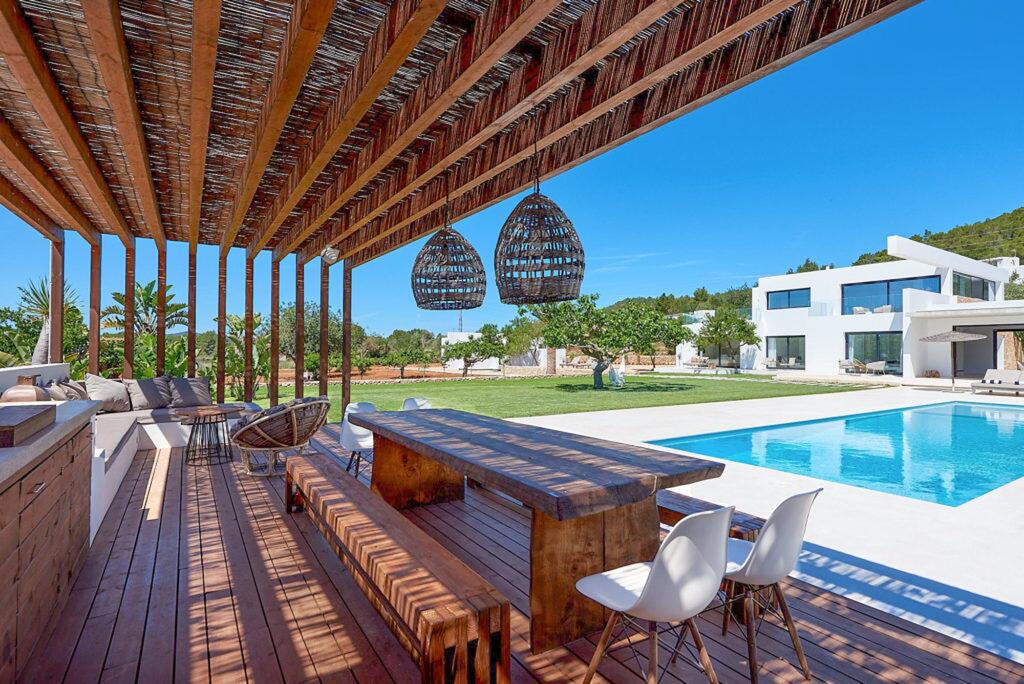 Treat yourself to a relaxing massage at your Ibiza villa
A good massage is something we all enjoy from time to time. There are, of course, many benefits to massage that go beyond pampering and treating yourself. Besides promoting relaxation, massage also reduces muscle tension, improves circulation, stimulates the lymphatic system, reduces stress hormones, increases joint mobility and flexibility, improves skin tone, and promotes soft tissue recovery.
So why not have breakfast in bed, take a light swim, and book a well-deserved therapeutic massage whilst on your Ibiza holiday – your body will truly appreciate it.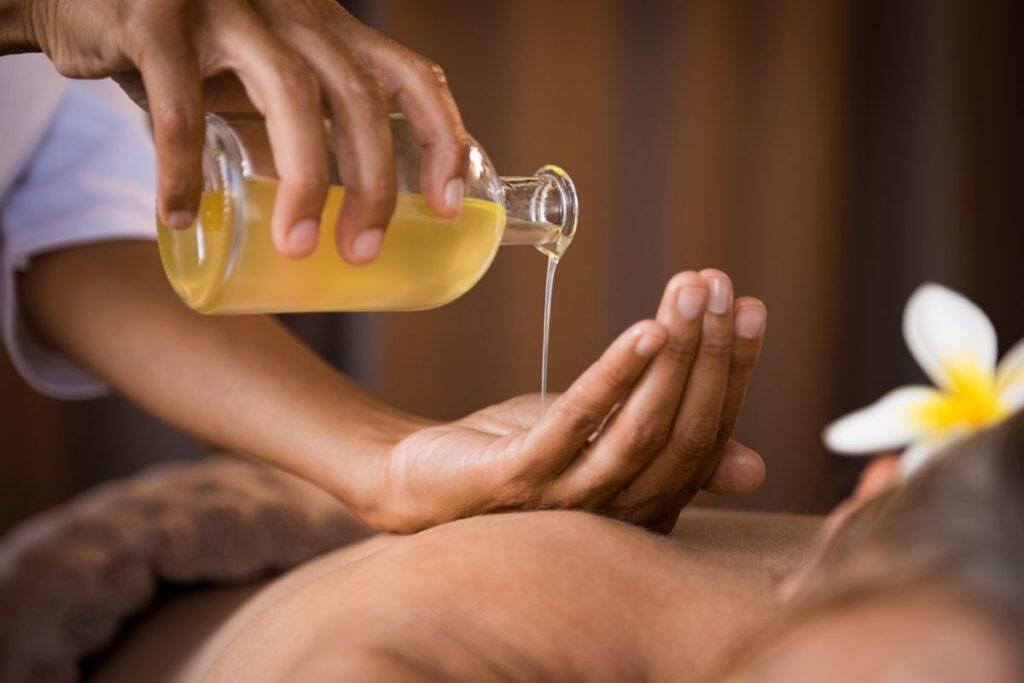 Stay fit with one of Ibiza's top personal fitness trainers or yoga instructors 
If you are interested in staying fit and healthy during your holiday, we are more than happy to arrange a training or yoga program at your villa, outdoors at the beach, or even at a professional centre if that would be more preferential for you. Maintaining or improving your fitness while on vacation is more than possible. This can be done on a 1:1 basis, in a group, at your own pace, as much as needed. You can combine a personal training session with yoga and a massage for a complete wellness day.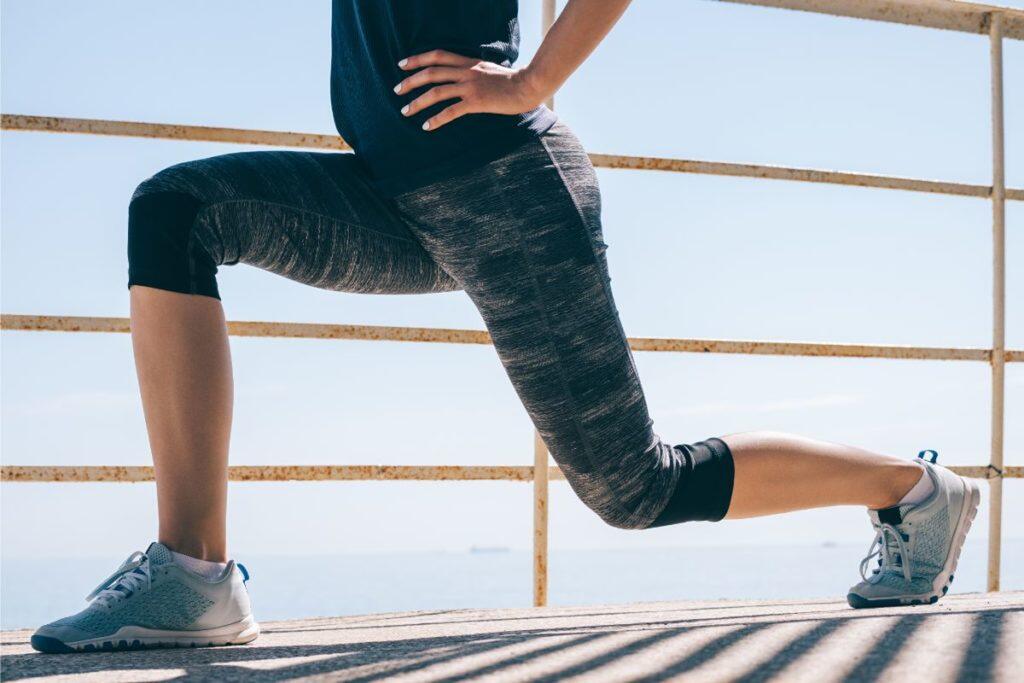 Connect with yourself through an Ibiza sound bath and meditation ceremony 
Get out your mat, blankets, and pillows and experience a transformational journey under the calming moonlight sky. Meditation and sound bath therapy can help you reset your mind and body, allowing you to completely disconnect and disengage from life's pressures. Several experienced practitioners are offering guided meditations and sound baths here in Ibiza. Take a short journey into another world as you listen to the sounds of crystal bowls, tuning forks, shamanic drumming, and percussion instruments.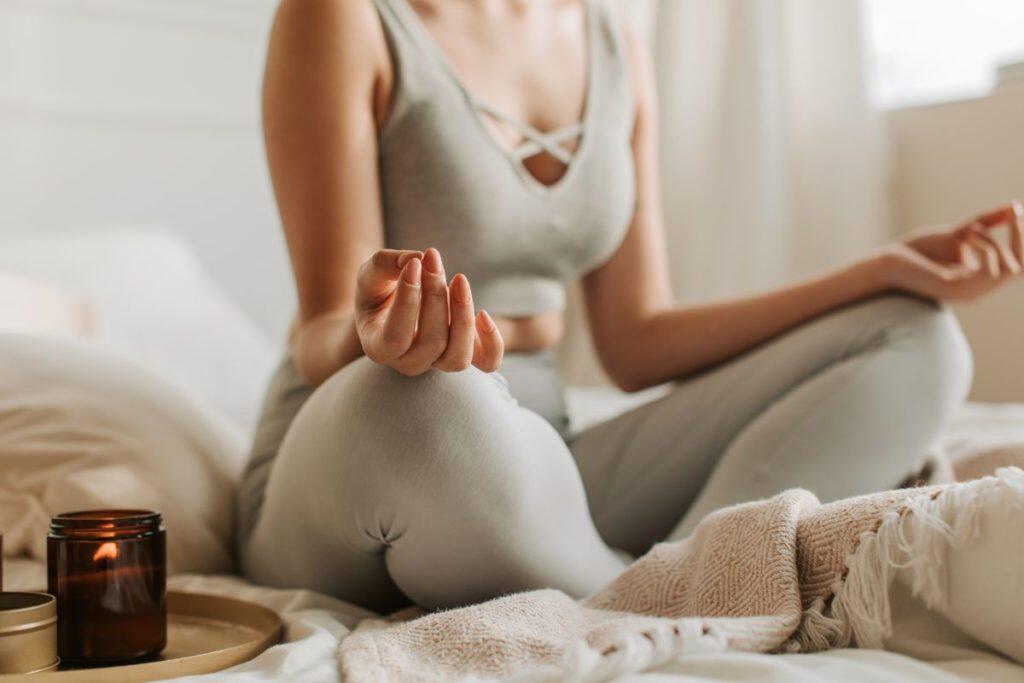 Keeping healthy in Ibiza is easy with a vegan caterer or private chef
You deserve the best food on your holiday, so why not hire your own private chef or have a catering team take care of everything for you? Our concierge team can help you plan the perfect culinary experience – whether you have dietary restrictions, are on a summer health kick, or enjoy vegan cuisine. We offer a wide choice of foods prepared by talented chefs, ensuring local sources and sustainable foods that will be the highlight of your stay.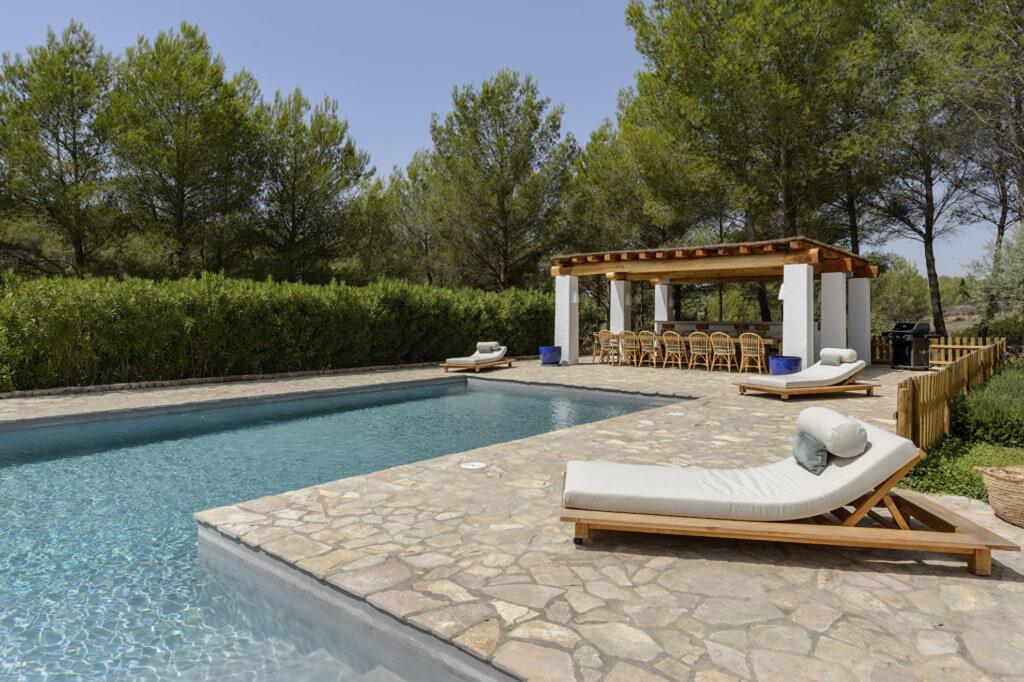 Unwind in luxury at one of our Ibiza retreat villas
The Prestige holiday experience promises a world of luxury, comfort and infinite beauty. Whether you want a retreat-style vacation or a relaxed and simple holiday, we have everything you need. We'll help you find the perfect Ibiza holiday property – be it a peaceful countryside setting, a traditional Finca or farmhouse, a modern white villa, or a property with sea and sunset views.
Why not take a look at Villa Love, one of our top recommended retreat-style villas – a quiet and private oasis in the middle of nature. Here, you can enjoy picturesque sunsets and stunning sea views from every room, the veranda, and the pool. 
Located in the west of Ibiza, near Cala Carbó, this six-bedroom, seven-bathroom villa overlooks the sea with an elegant interior that blends beautiful Mediterranean elements with luxury furnishings. In a sleek modern style chosen with attention to detail, this property creates an ambience of luxury and contemporary design. The perfect relax-and-retreat villa for you to call home for the week.

It's never been easier to escape
Getting away from the day-to-day has never been easier, especially since everything can be arranged from the comfort of your own holiday villa. Our concierge services can help you take care of the finer details when planning your perfect Ibiza-retreat holiday. You'll get the highest quality service from the most reputable collaborators, whether you're looking for hiking tours or watersports, in-house chefs and catering, wellness, yoga, personal training sessions, private massage treatments, or even a home cinema set-up.
See here some of our top Ibiza villas for retreats: