Ibiza is the new hotspot for winter escapes and digital nomads looking to set up their offices in the sun…
In Summer, Ibiza is buzzing with tourism; from party people, yogis and families, to anything and everything in between. In high season, the island's temperature is hotter than hot, but from the end of the season, October the bustle makes room for peace and tranquillity again.
To be honest, that time of the year might even be our favourite season. The post-summer temperatures can still be felt on the island, and the sea has a very pleasant temperature. The autumn and winter months in Ibiza are the perfect time to really enjoy the beauty the island has to offer.
The digital nomad trend
Of course, we understand that you also have your job, studies, and other obligations waiting for you at home, but have you ever thought about a digital nomad lifestyle? As a digital nomad, you have a job that allows you to work remotely and change residence regularly. Sounds quite tempting, right?
Not only does this lifestyle sound appealing, but now more and more governments are taking steps to make it also more financially appealing and bureaucratically easier. New laws bring these globetrotters tax benefits, but the most compelling for remote workers are the details of Spain's 2022 Startups Law (Ley de Startups).

The most significant points include the following:
1. Tax Breaks For Digital Nomads
2. A New Visa for Digital Nomads
3. Extension of Foreign Student "Stay Period" Post Graduation
Ibiza is the new hotspot for winter escapes and digital nomads
Why is Ibiza the new hotspot for winter escapes and digital nomads looking to set up their offices in the sun…? After the high season, it is time for the locals to start to enjoy some more free time. From the quiet beaches, outdoor activities, restaurants, bars, shops, and cultural experiences, to festivities, events, and relaxed socialising. We promise you… Ibiza is exciting, during all seasons of the year. If you would like to know more about fun winter activities on the island, read it in our Ibiza in Winter blogs: Nature and Leisure and Cultural experiences & Festivities.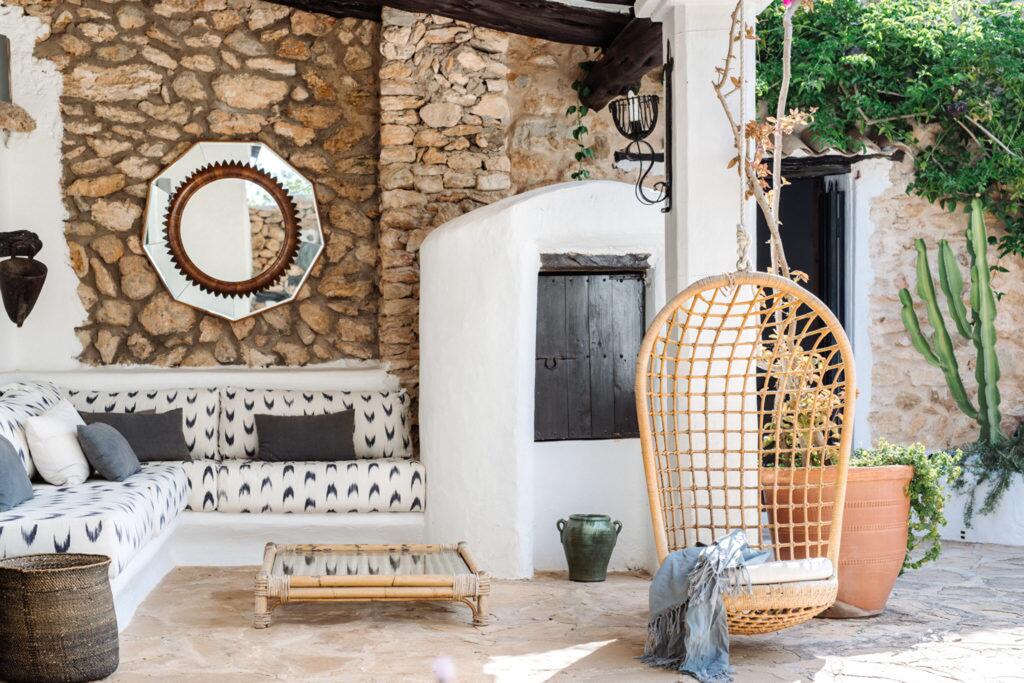 Before the business of a normal day, you can start with a relaxing yoga session in Ibiza's nature to begin your workday fresh and focussed. During the daytime, you can enjoy the peace Ibiza has to offer and focus on your daily tasks, maybe taking a little walk in your break, and then once you have closed your laptop, and did some last phone calls you can start your weekend in a local tapas bar, holding in one hand a 'Cerveza' and in the other a 'croqueta'… Cheers and Bon Profit!
In conclusion: Ibiza is the perfect destination all year round, whether it is for a winter holiday or as your new office. Now there is only one thing you need besides your laptop… your 'home away from home'. Let us help you find it!
Your 'home away from home'
With around 150 rental properties and more than enough options for long-term rentals, one of them is bound to be right for you. Whether you prefer a peaceful country setting, a traditional farmhouse or Finca, a modern white villa, sea and sunset views, or looking to be close to Ibiza town and nightlife – we will help you to find the perfect place!
See below a selection of our favourite winter rentals which are perfect for long-term rental:
Ca Na Llorenceta is an authentic and traditional Ibizan country house surrounded by almond, fig, orange, olive, and many more fruit trees.
This property is ideal to use for a group of friends who are looking for some Digital Nomad adventures. There are six double bedrooms, many relaxing living spaces, a swimming pool and even a sports area to blow off some steam after a hard day of work.

Ca Na Llorenceta is the perfect peaceful office during your working abroad experience.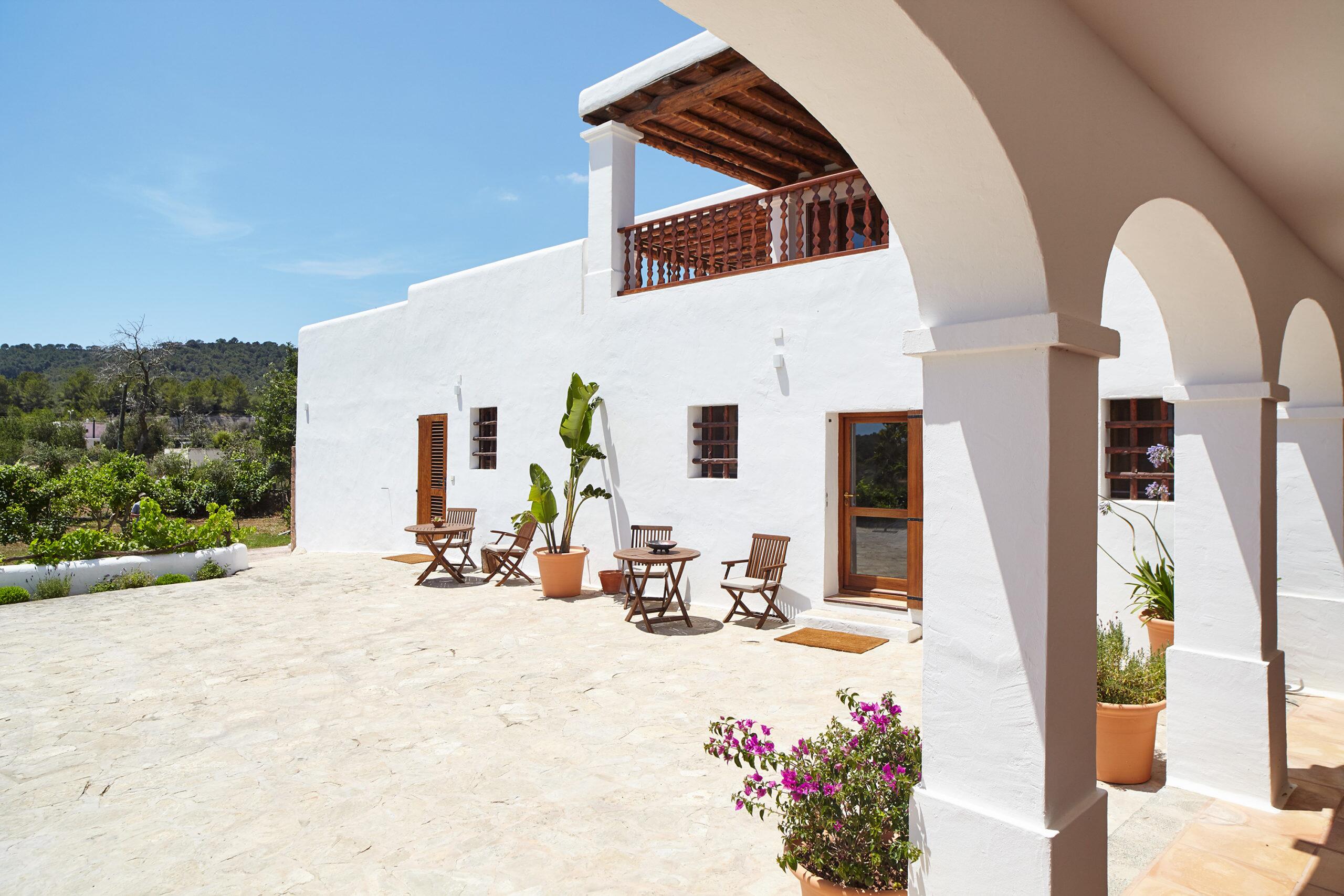 This modern Villa is tastefully renovated and close to all the amenities you need. It is within walking distance from the beach of Cala Vadella.
The house has three levels, an electric gate, a large private parking space, and is fully fenced. Casa Solymar has a big living area with a fireplace, ideal for colder winter evenings. Make yourself cosy during working hours.
Outside is a terrace with a bbq and big dining table, and a pool area with sun loungers and daybeds. The roof terrace is the perfect place to enjoy the sunset after you finished your workday.
This winter rental is the place to be if you are looking for a villa that offers you total privacy, and amazing open views. Villa Paz is the perfect property for a combination of a peaceful work environment combined with relaxing weekends on the island. Looking for some more buzz? Ibiza Town is only a 10-minute drive, where you will find nice bars and good restaurants.
There are five big suites and two smaller bedrooms. The large living space is the heart of the property. Meanwhile, outside, in the big gardens, you will find a swimming pool, plenty of chill-out areas, fish ponds and even waterfalls. The view over the valley and the entire coast from Ibiza Town are beautiful, with the old cathedral, Playa d'en Bossa and Ses Salines.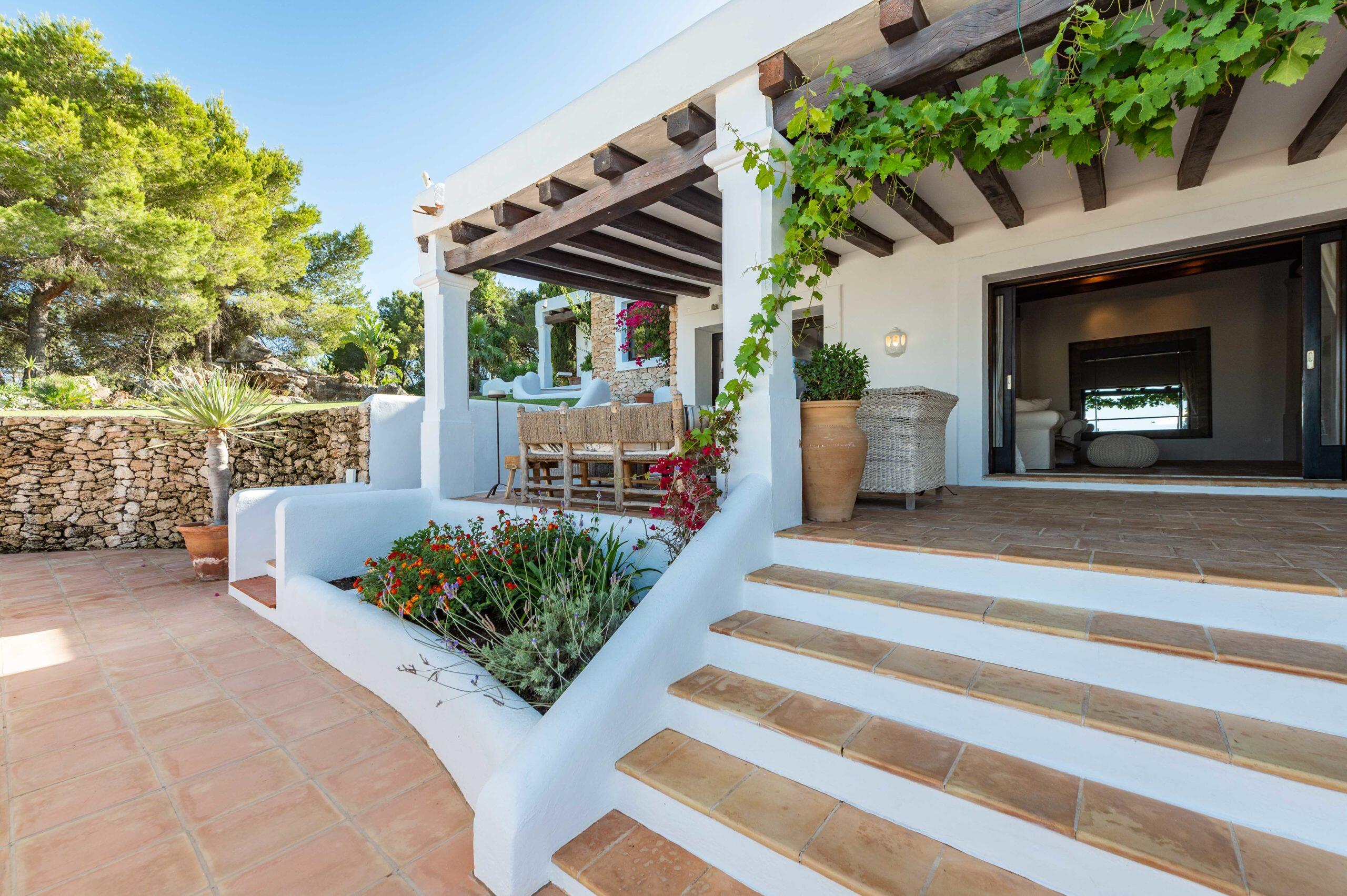 We know it can be challenging to plan every small detail of your Ibiza experience. Our Ibiza Concierge Services can help you take care of all your personal needs and wishes: from airport transfers, personal chauffeur services, island tours, and boat excursions to private chefs and catering services, grocery shopping, daily personal training & yoga instructors, private spa treatments as well as private entertainment in your villa in Ibiza. We are here to make it happen.