Plenty of reasons to visit Ibiza during the winter months…
There are plenty of reasons to visit Ibiza during the winter months. With so much natural beauty to discover and community culture to encounter, it is not unusual to experience a personal love affair for regular 'Winter's in Ibiza', as one starts to uncover its surroundings, mystery, spirit, and uniqueness.
Many local residents work hard all summer long, but as soon as the season settles, islanders quickly come out of the woodwork and into the light to enjoy the atmosphere and environment on offer. Everything from the beaches, outdoor water and land activities, restaurants, bars, shops, socialising, cultural experiences to festivities and events, are vibrant and bustling with enthusiasm from September through until the New Year.
There are also many companies that specialize in offering winter tours and activities for all to enjoy including, tennis, golfing, water sports, excursions, boating, hiking, cycling, markets, and artisan workshops. The list is endless!
With winter being more than eventful and enjoyed by many, we've put together a 2-part blog list on how we experience 'Winter in Ibiza' and what to expect from your winter vacation…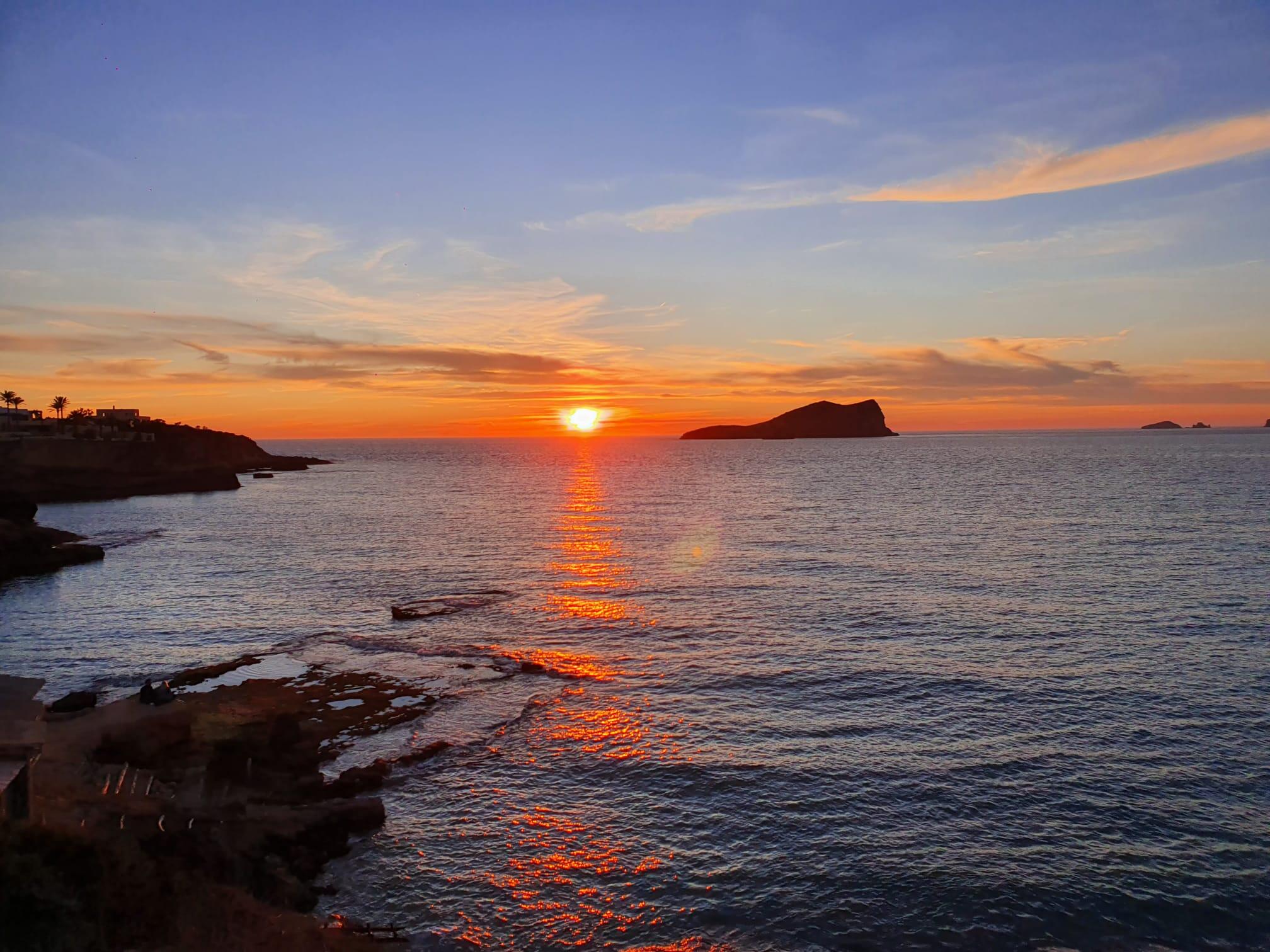 Winter in Ibiza Part. 1 – Nature and Leisure in Ibiza
Formentera
Formentera is an absolute must visit at any time of the year. Naturally, during the less ventured months, this small sister island of Ibiza, encounters a very remote setting of wild nature and local authenticity.
Despite its isolated ambience, Formentera is still incredibly spectacular with crystalline waters and white sands, filled with natural charm, brisk beach walks, open roads, local villages, lighthouses, mills and historical defense towers.
Chartering a boat or sailing is possible from Ibiza to Formentera, although the waters and wind may be choppy due to changes in the weather conditions. However, the Balearic Ferry is still operating from Ibiza Town regularly during the winter months, where you can take your hired transport ready for arrival on the other side with ease and convenience.
Most highly touristic restaurants, bars and beach clubs are closed from the end of September in Formentera, but a host of authentic and local spots are still operating all year round to enjoy a warm and fulfilling meal!

Hiking & Walking in Ibiza
We all know there are many health benefits related to regular exercise and being in nature. A fresh air walk in Ibiza, away from the smoke and the toxins of city life is guaranteed to give a boost of energy, brain reawakening, and a lift of spirits. If you have only ever visited in the summer, then walking and hiking is likely to be the last activity on the itinerary. The sun's heat during the day, and the appeal for cooler spots by the beach, even as the day draws to an end, reaps way more benefits.
However, in the winter months, walking is an absolute gift and a great opportunity to see the real beauty of our pine filled island. There is a grand variety of hiking and walking options to participate in from the hills of Sa Talaia, the highest point on the island with outstanding mountain top views, the hills of San Juan, the natural springs of San Mateo, and the village of Santa Inés with its is a unique land, captivating beauty and sanctuary of cultivated almond trees; an exceptional sight and a truly preserved part of the island.
In fact, walking and hiking has become such a popular activity over the years, that from 2010 an official tour company, 'Walking Ibiza' has been hosting regular guided tours around the island with local and historical knowledge. Everything from private groups, local community groups, team building events and a 4-day coastal challenge is on offer from these pioneers of walking to discover the real Ibiza.

Touring – Quad Biking, Motorcycling, Cycling & Car Hire
If hiking is not a preferred preference, and exploring the island further afield to ensure all the top hot spots are uncovered, Ibiza has plenty of options to get around the island on wheels.
Depending on your ideal scenario and fitness levels, everything from quad biking, motorcycling, cycling & car hire is readily available even during the off-season. From late September the roads are usually quieter, with minimal traffic, and plenty of parking facilities. Winter is the optimal time to take a touring opportunity and adventure around the countryside, beach coves, restaurants and towns, which may otherwise be less desirable during the height of the season.
There are many car hire operators, offering very reasonable rates, but if you fancy something a little more unique, we would recommend Ducks United Ibiza. A Citroen 2cv vintage car rental company with artistic colours and designs to all their motors. Literally, take a step back to a simpler time in history and tour the island with a hippy alternative, which is also more energy efficient and eco-friendly than modern vehicles.
There are also many off-the-beaten track dirt roads and countryside cycling routes. Take a look at Bike Map, who boast of 164 different cycling routes across the island including everything from uphill routes, flat routes and top rated routes to long tours that cover every place imaginable.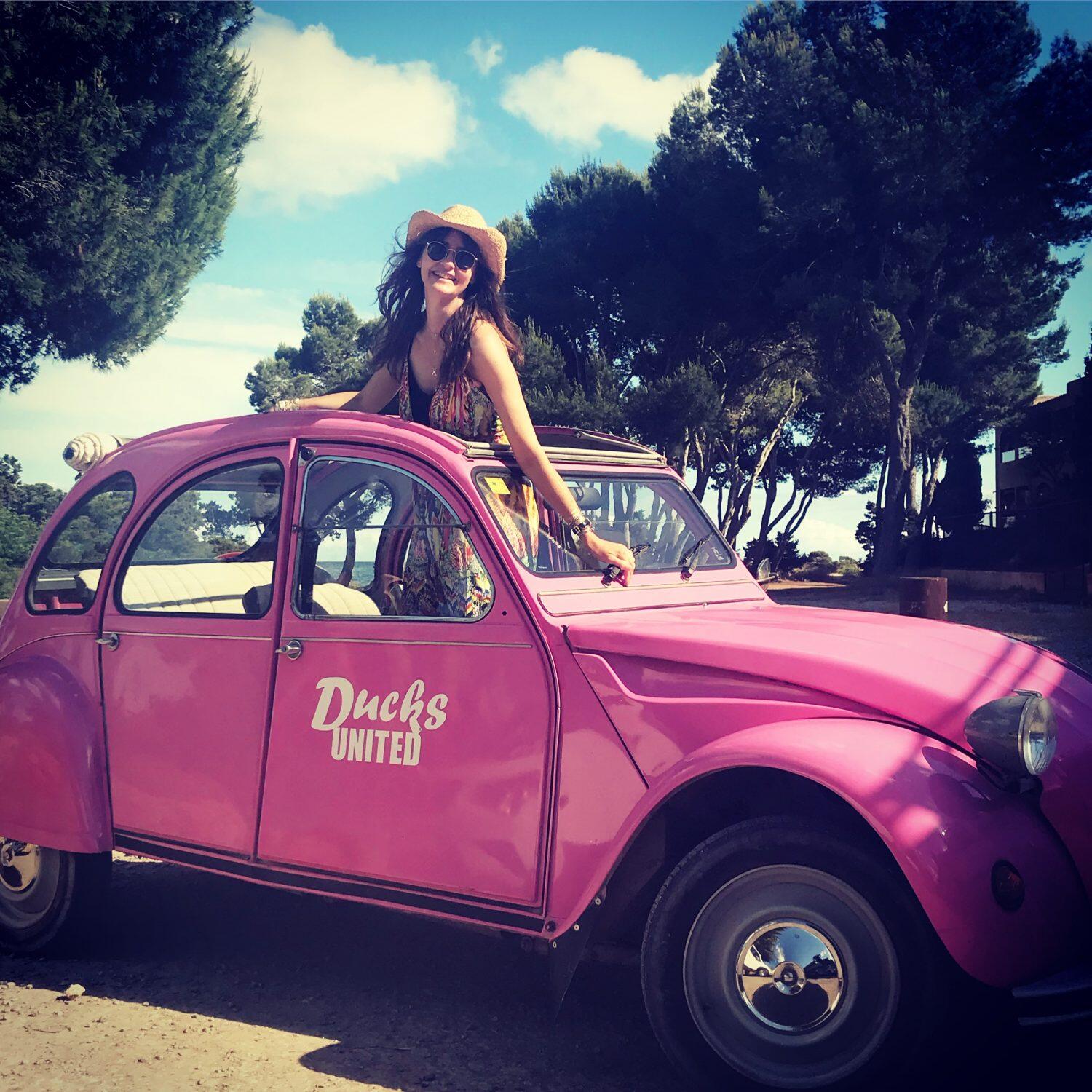 Watersports – Windsurfing, Sailing, Diving, Surfing
Whilst it may appear that watersports are more of a summer activity, here in Ibiza weather conditions are often very pleasant throughout the winter, with plenty of sunshine and (some much needed) occasional rain. However, the winds do pick up which makes for a great environment for regular windsurfing, sailing and the occasional surf crusade!
DiveStar Ibiza in Cala Martina, Santa Eulalia is often buzzing directly outside with crowds of Kite and Wind Surfers, especially on a Sunday afternoon (wind dependant), where water sporting activities are quickly followed by a freshly prepared paella from the local all-year-round 'Restaurante Martina'. DiveStar is also known to host the best equipment and facilities for Scuba Diving, which not only includes beginners courses but full qualifications and schooling (usually seasonals).
Surfing is a little less common, but not totally exempt, a few small spots around the island occasionally get a decent swell, where many gather to relish the opportunity, no matter how rare! If you fancy giving it a go for the first time, the waves are perfect for beginners on softer days, just simply check out Surf Reports for regular updates and wave reports. Top locations include, Aguas Blancas, Cala Nova, Cala Llenya, Cala Jondal and Can Pujol. Board rentals can be a bit tricky, but we recommend checking with your holiday provider for personal recommendations, if the waves happen to be kind during your stay!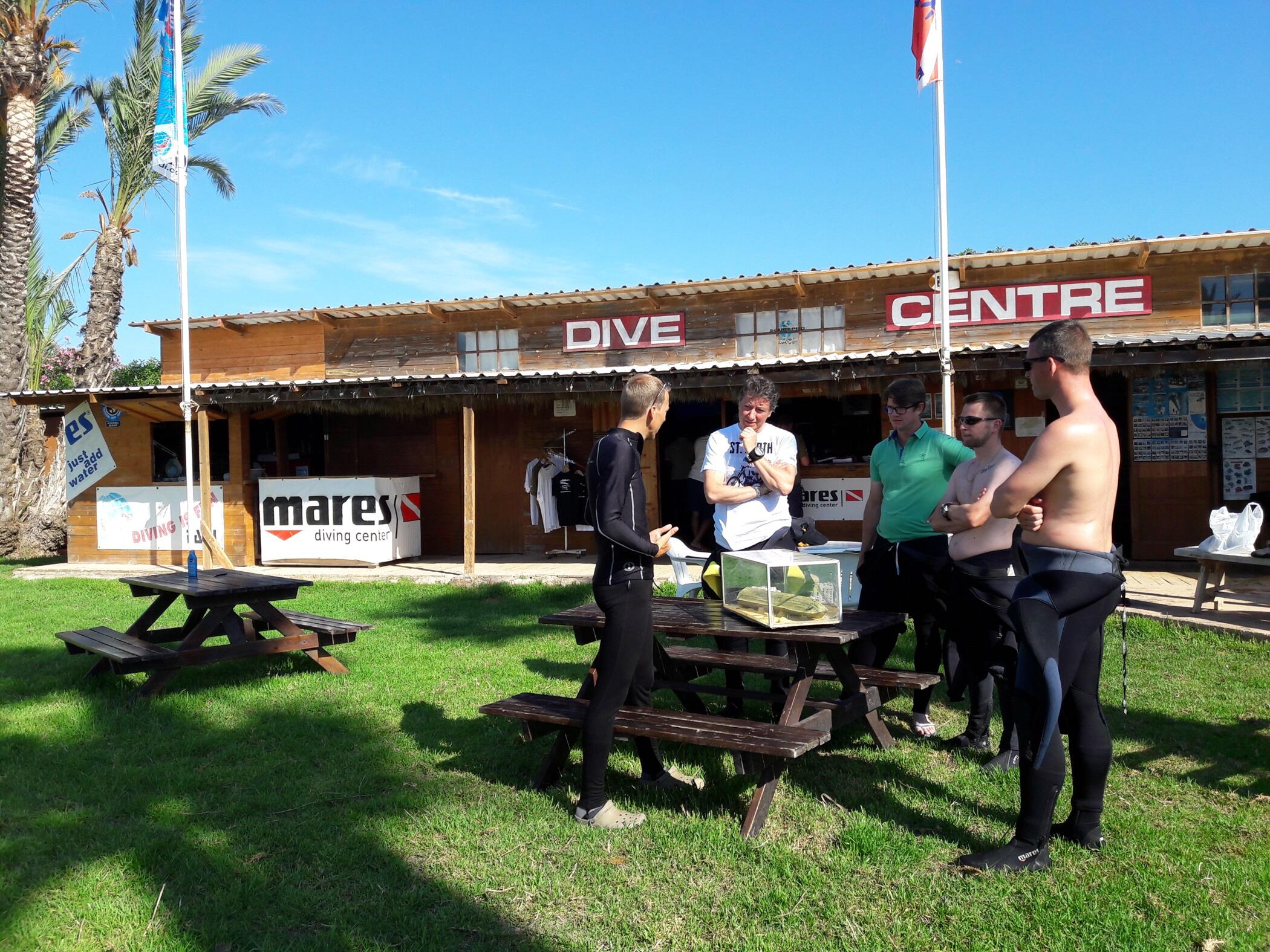 Golf
Golf Ibiza, is the islands only Golf course, located in a very up-market area near Roca Llisa's private housing urbanisation in Santa Eulalia. After opening in 1972 with a 9-hole course, and the later in 1992 with a second 18 hole course, and now under new management by Azul Line Hotels since 2017, the stunning facility is open annually to both golf lovers and visitors who would like to enroll in golf lessons.
With more than ten kilometers of outstanding countryside, breathtaking views and a constant sea breeze, Golf Ibiza is a unique and pleasant place to practice golf with family and friends during the winter season. In addition, Golf Ibiza's restaurant and most recent development to the golf club, Hoyo 19, promises luxurious and delicious Mediterranean cuisine to complete the experience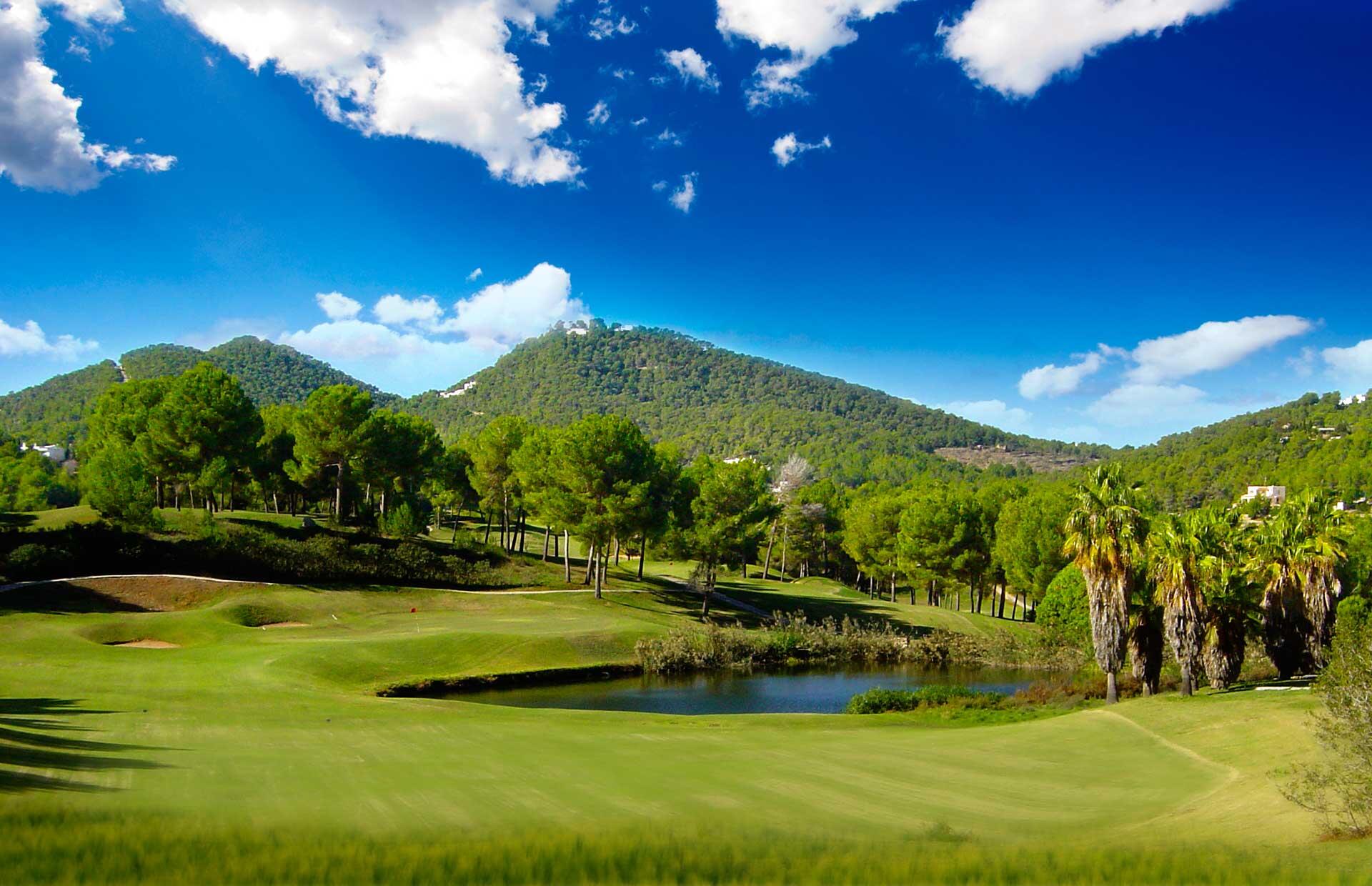 Considering taking your next vacation in Ibiza during the winter season?
It is often the sheer beauty and opportunity to quest the island's splendor as the main motive for tourism during the off-season. And, if you wish to feel part of the real spirit of Ibiza, the off-season is the perfect time to do so.
We would highly recommend any kind of outdoor leisure activities. There are so many great opportunities across the island to engage in and enjoy Ibiza's natural side. These activities feel all the more special and gain an extra sense of wide open space and quiet retreat when the island is less overcrowded.
With more cultural activities and experiences to enjoy during the winter, we hope you also enjoy our Part 2 Culture & Festivities Ibiza blog, coming soon!
Thanks for staying updated with Prestige Properties Ibiza. We hope to see you this winter, making the most of the White Isle.
If you are considering travelling to Ibiza this year and are still yet to book accommodation, then why not check out our Ibiza holiday villas on offer.
Our team members are always ready to help you with your travel opportunities and are happy to assist you with any of your questions, so get in touch with us today!