Cultural experiences and festivities in Ibiza during the winter months…
The winter months and off-season here in Ibiza can offer an entirely different aspect and set of experiences compared to the height of the summer, for both tourists visiting and those residing on a long-term basis.
Spectacular natural surroundings and remote beaches with plenty of leisure activities makes winter in Ibiza filled with a tremendous sense of the great outdoors. Our 'Winter in Ibiza' (part 1) highlights a brief introduction of activities for groups of friends and families to engage in and enjoy, everything from water sports, golfing, excursions, boating, guided hiking and cycling tours.
However, with Ibiza winter's being more than eventful, and not just from a leisurely perspective, we've put together our second 'Winter in Ibiza' blog, solely focussing on the wealth of fantastic cultural experiences and festivities here in Ibiza.
If you're considering taking the opportunity to explore Ibiza and enjoy some winter sun between October through to March, or you're new to Ibiza on a permanent basis, then these cultural and social experiences may be just what you are looking for to ensure your winter in Ibiza is filled with an exciting itinerary.
Click here and check out our Ibiza villas available for rent during the Winter Season
Winter in Ibiza Part. 2 – Cultural Experiences and Festivities in Ibiza
Hippy Markets
Ibiza is renowned for its unique and lively artisan markets, some of which have been in existence since the start of the island's tourism, dating back to the late 1950's and early 1960's.
For this historical reason alone, the summer months can often encounter an influx of tourists at the many 'Hippy Market' hotspots on offer. With plenty of regular weekly openings, events, great food and live music, these island attractions are always very popular and have brought regular recurring tourism year after year.
In the winter months, much of Ibiza still hosts regular markets which can be found scattered around various villages on a weekly basis (although not all). Each one is filled with arts, crafts, artisan fashion and jewelry, as well as some fantastic food options.
Hippy Markets during the winter offer a place where many can gather together for relaxed, casual weekends and enjoy a unique atmosphere (especially when compared to the rush of the summer), with a sense of history, culture and community all rolled into one.
Everything from the famous Las Dalias Hippy Market (held on Saturdays during the off-season) with its brightly decorated stadium of over 200 market stalls; to San Juan's smaller local market (on Sunday's), perhaps the most cultured hippy origin with entertaining live music, regular dancing and a delicious paella street food performance; to the grand flea market in Sant Jordi (every Saturday morning), selling an abundant of almost anything from 'bric and brac' to some relatively valuable household furniture.
These regular hippy market meeting points are bound to keep everybody entertained, bumping into familiar faces, meeting new friends and no doubt finding some fine gifts or treasured items.

Patron Days and Festivals
Ibiza may be well-known for it's party and club culture, but the locals also have a 'fiesta' style of their own. The word fiesta itself translates to festival, carnival or can refer to an annual religious celebration. Here, local villages may honour their patron saint, a national holiday, or even a national food may be observed and commemorated. Either way or celebration, the Ibicencan culture likes to get festive, and on a very regular basis to say the least.
Almost every month throughout the year, a particular village on the island is filled with bustling streets of families and friends, consumed with market stalls, live music, parades, fancy dress, children's activities, sports, competitions, folk dancing and of course plenty of freshly prepared authentic food and drink.
The festive event calendar is most definitely one to keep track of. You should know when the next Ibiza town event is occurring and beware of traffic, town road closures and closures of local supermarkets and stores. Equally, you wouldn't want to miss out on some of the island's most fun and festive experiences on offer.
There are four fantastic festivities, asides from the many patron saint days, that are particularly well celebrated throughout the winter here in Ibiza. 'Dia de Reyes' (Three Kings Day), 'Rúas de Carnaval' (Carnival Season), Ibiza Sabor Festival (local food festival) and the San Mateo Wine Festival are all fantastic events and well worth visiting for the day.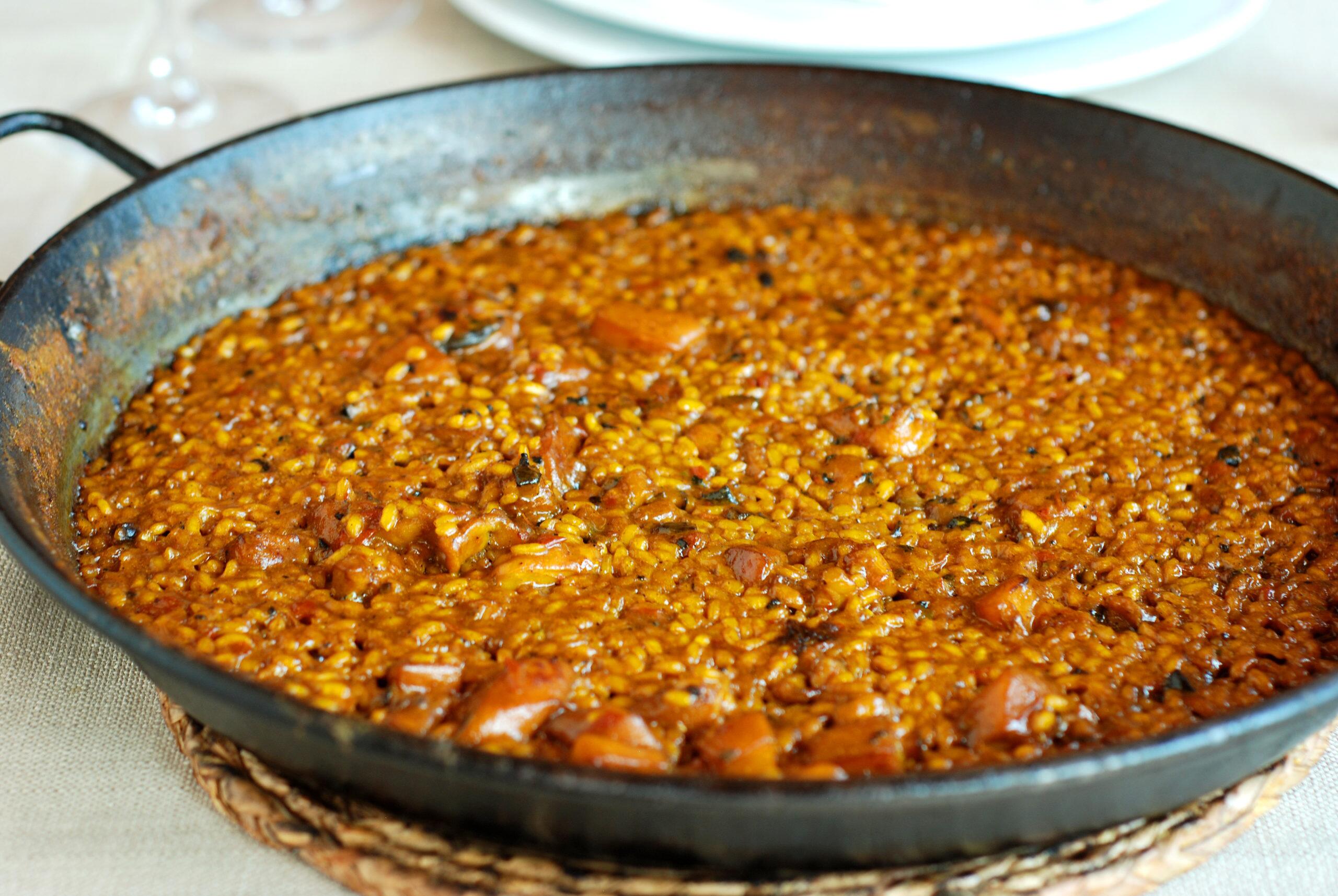 'Día de Reyes' takes place from the evening of January 5th and fills most of the following day, January 6th. The celebration is one of the biggest on the island, with the central theme relating to 'The Three Kings' presenting gifts to baby Jesus just after his birth.
Naturally, with the Christmas spirit still optimal and most families coming to the end of their festive holiday, 'Dia de Reyes' offers an exciting end to the Christmas season. It's a remarkably special event for the young who wait eagerly for 'The Three Kings' to arrive at the grand parades, either in Ibiza Town, Santa Eulalia, San Jose or San Antonio as they ride through the streets handing out sweets to the children.
March offers the national 'Rúas de Carnaval', a large Spanish celebration whereby everybody gets creative and colourful with fancy dress costumes, organised performing arts, parades, live music, activities and wonderful decorations throughout every village and town. Most of the week is vibrant with different events throughout Ibiza and street parties to attend. Carnival throughout Spain marks the beginning of spring time, as celebrations take place prior to lent and signifying the Easter period.
The Ibiza Sabor Festival is organised by the Consell Insular d'Eivissa, and provides a local celebration comprising a wonderful food festival which incorporates many of the island's fantastic restaurants. The day is filled with an array of special Mediterranean cuisine and tapas from a variety of restaurateurs. This spectacular day includes plenty of food demonstrations, eating at a discounted price at participating restaurants and visits to wineries for tastings. The event takes place usually between 31 October to 5 December on an annual basis.
Lastly, San Mateo hosts a lovely annual wine festival that usually takes place in December and is an opportunity for wine producers, restaurateurs and locals to get together and celebrate another great year in Ibiza. It's a great festival to sample some of the finer gastro-fare that Ibiza has on offer and get acquainted with some of Ibiza's local wine producers.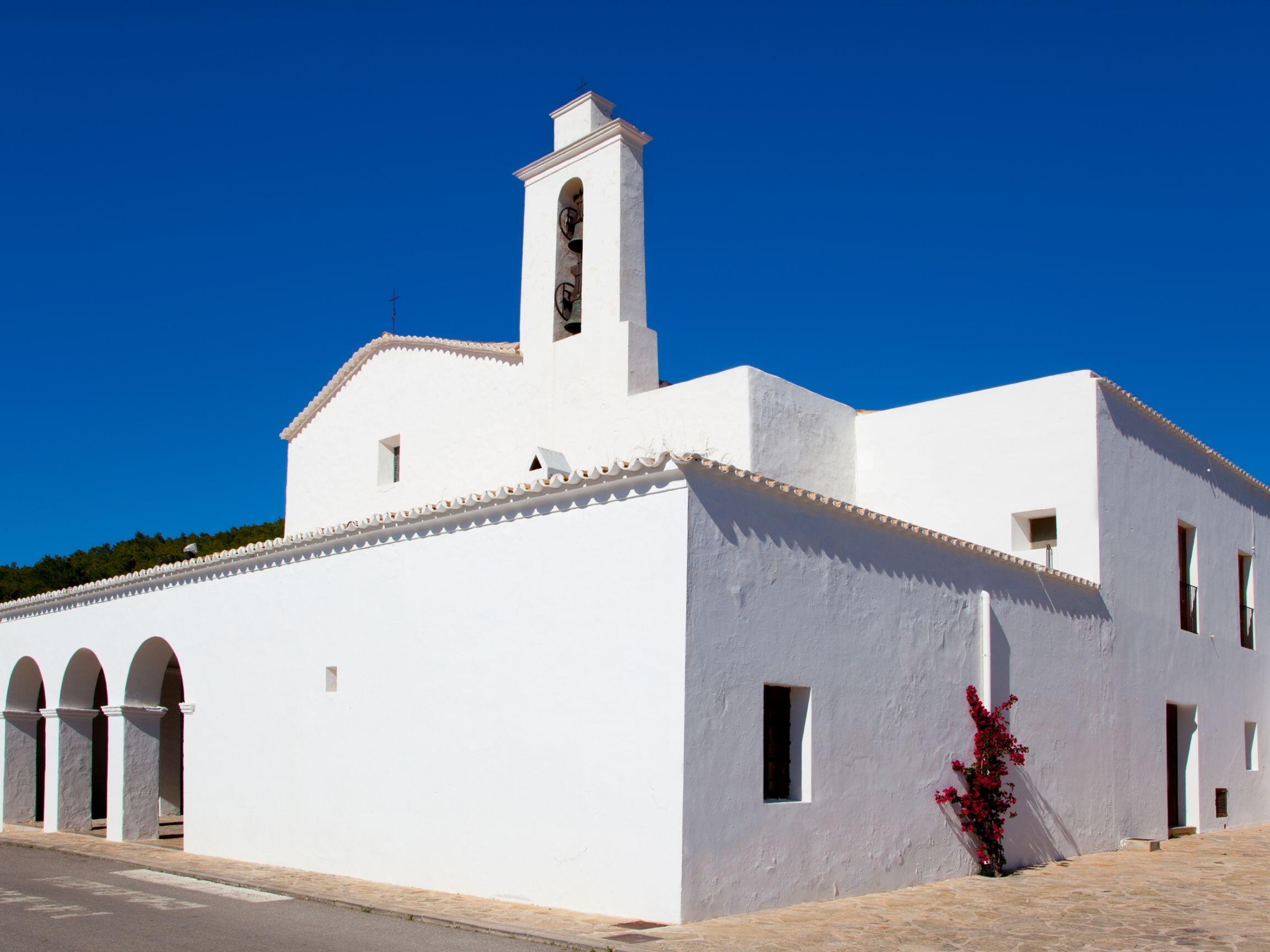 Cultural Attractions in Ibiza
Dalt Vila
Ibiza has plenty of history and cultural heritage to explore. Dalt Vila is perhaps the most well-known and monumental spot which offers a breath-taking central castle and Cathedral located at the very top of its mountainous city walls. The UNESCO World Heritage Site, declared in 1999, is a fantastic tourist attraction and offers outstanding views from its location across the entire island, the Mediterranean Sea and the isle of Formentera. Ibiza's Cathedral, known as Catedral de Santa María was built in the 13th century and is representative of the stunning Gothic and Baroque Catalan architecture. The place of worship still encompasses the existing religious side of Ibiza locals with regular Mass and ceremonies often taking place.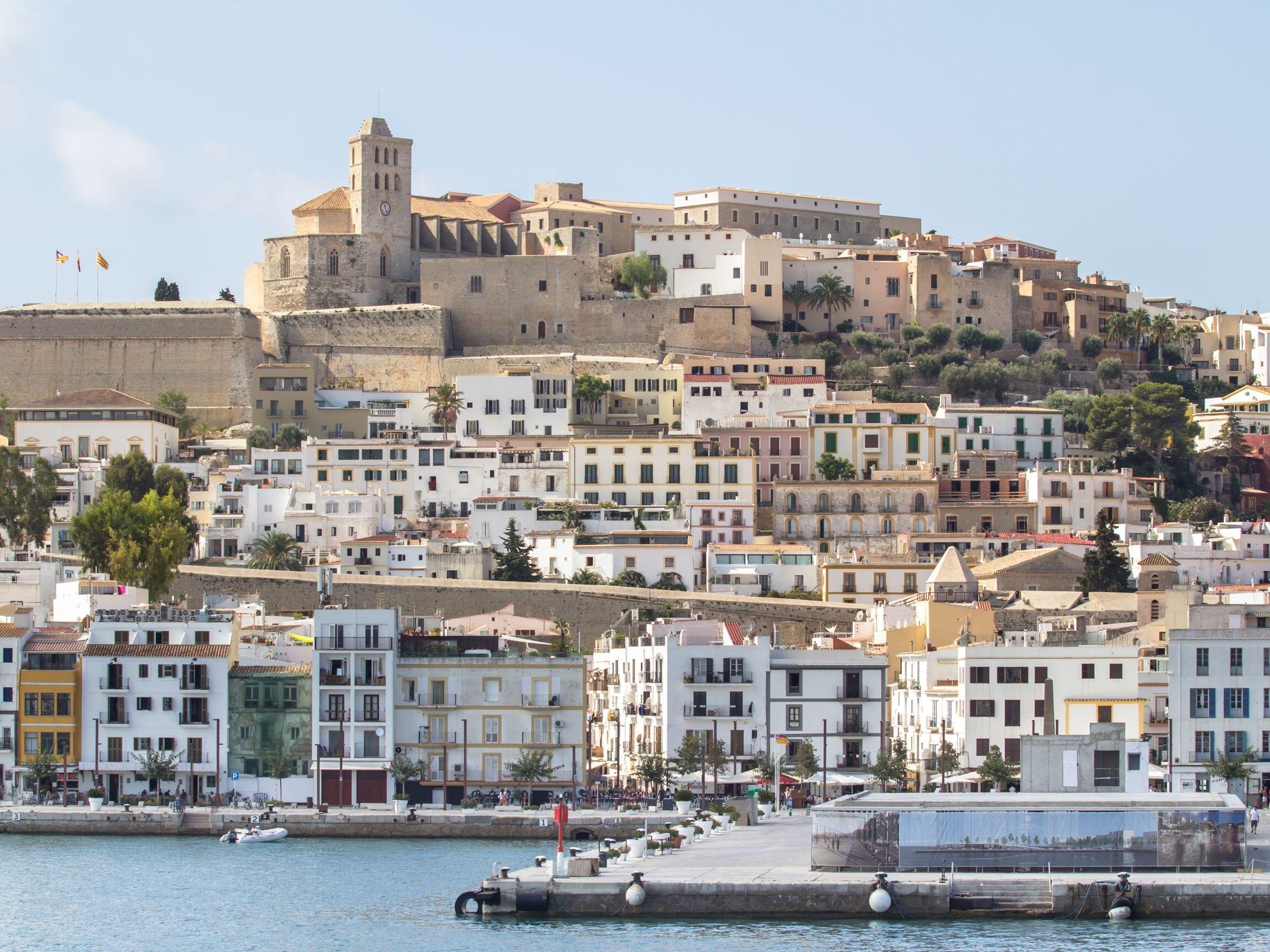 Museums and Galleries in Ibiza: "Museum of Archaeology"
The Museum of Archaeology is also well-worth a visit if archaeology is of interest. The museum, located within Dalt Vila grounds is an institution that preserves and researches remains found on the island of Ibiza and Formentera over the past few thousand years, including excavated burial sites and ancient artefacts, taking visitors on a journey through a history of inhabitants from anywhere around the Punic and Roman times and thereafter.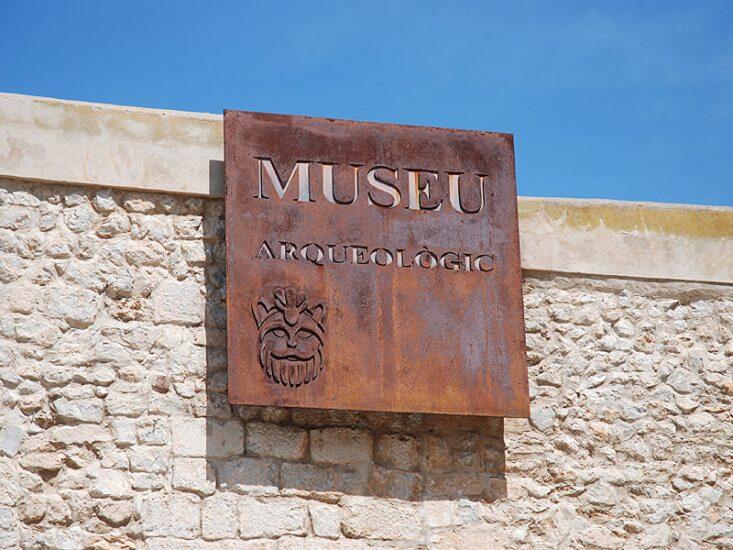 Museums and Galleries in Ibiza: "Contemporary Art Museum"
The Contemporary Art Museum of Ibiza also located in Dalt Vila, is a wonderfully unique art gallery showcasing permanent collections of art from the 1960's all the way through to new modern arts. Some fledgling collections of photography and regular visiting exhibitions is a great place where you can explore some of Ibiza's most substantial artistic expressionists. The gallery is perfectly situated close to many trending bars and restaurants in the Dalt Vila area, so visitors can take time to relax and enjoy a different side of the island for the entire day.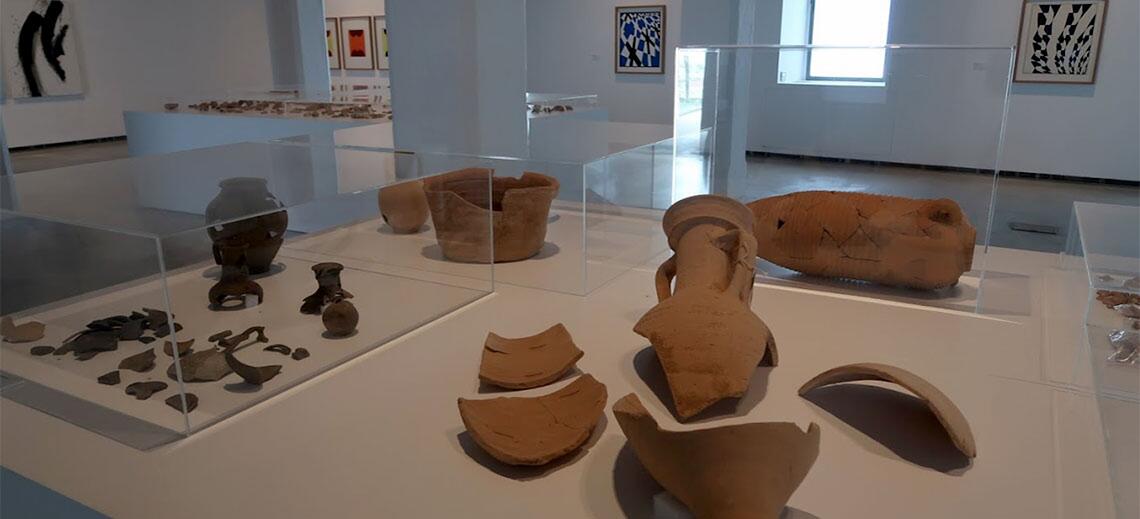 Considering taking your next vacation in Ibiza during the winter season?
It is often the sheer beauty and opportunity to quest the island's community, history, and uniqueness as the main motive for tourism during the off-season. And, if you wish to feel part of the real spirit of Ibiza, the off-season is the perfect time to do so.
We would highly recommend any kind of outdoor leisure activities and cultural experiences, and although this introduction of ideas and experiences from our two part blog is not exhaustive of all there is to see and do, it gives a good starting point of what is on offer during the winter season.
Thanks for staying updated with Prestige Properties Ibiza. We hope to see you this winter, making the most of the White Isle.
Here are our Ibiza Winter Rental Properties