In general, buying property has always been a reliable investment. Of course, it does involve numerous factors and variables. But, one thing is for sure, you'll certainly have a better chance of getting a decent return if you buy a property in a location that's highly valuable and sought-after.
Ibiza has been a safe choice for property investment for quite some time now, mostly because of its idyllic location and its ongoing high demand for properties. Whether you are looking to buy a second home, a villa for tourism rental purposes, or you are interested in your own renovation or an early project phase property – as the current market stands, purchasing a home in Ibiza will make for a secure future return of investment.
Read on to find out why we are optimistic about the real estate property market in Ibiza, and what investment opportunities are available here.
Why invest in a property in Ibiza – the general property market
Over the past decade, both sales and house prices have shown continual and stable growth across the Balearic Islands. It was not until late 2019 and into early 2020 that house prices and sales started to fall for the very first time since the start of the financial crisis in 2007. This suggested the beginning of a minor stagnation that later increased due to the circumstances of COVID-19.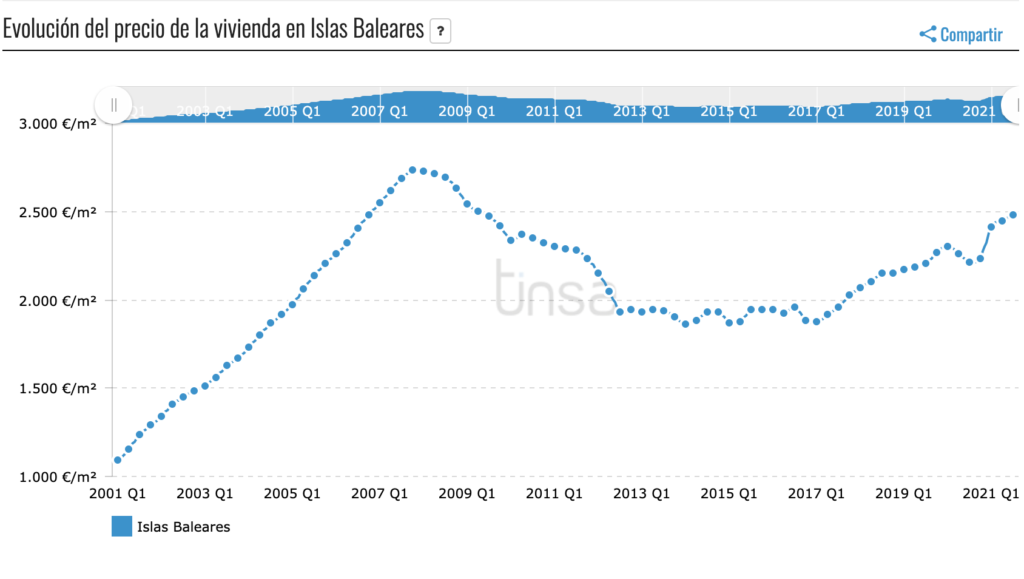 However, from early 2020 through to the end of 2021 we saw buyer activity quickly thrive again, with property sales continuing to rise across the whole of the Balearics. It was more than evident in Ibiza, as you can see from our end-of-year property market report 2021 that a surge of numbers and growth in the second-home international real estate market was occurring. People's priorities were changing due to COVID-19, and living among beauty and nature, away from the big cities became increasingly more appealing. The high-end property market in Ibiza continues to be a magnet for second-home buyers. After the initial sales spike of 2021, things have marginally slowed down as the post-pandemic effect has worn off, but the fact remains that demand for properties still continues to far exceed the number of sellers on the market, thus resulting in a strong and unwavering price curve.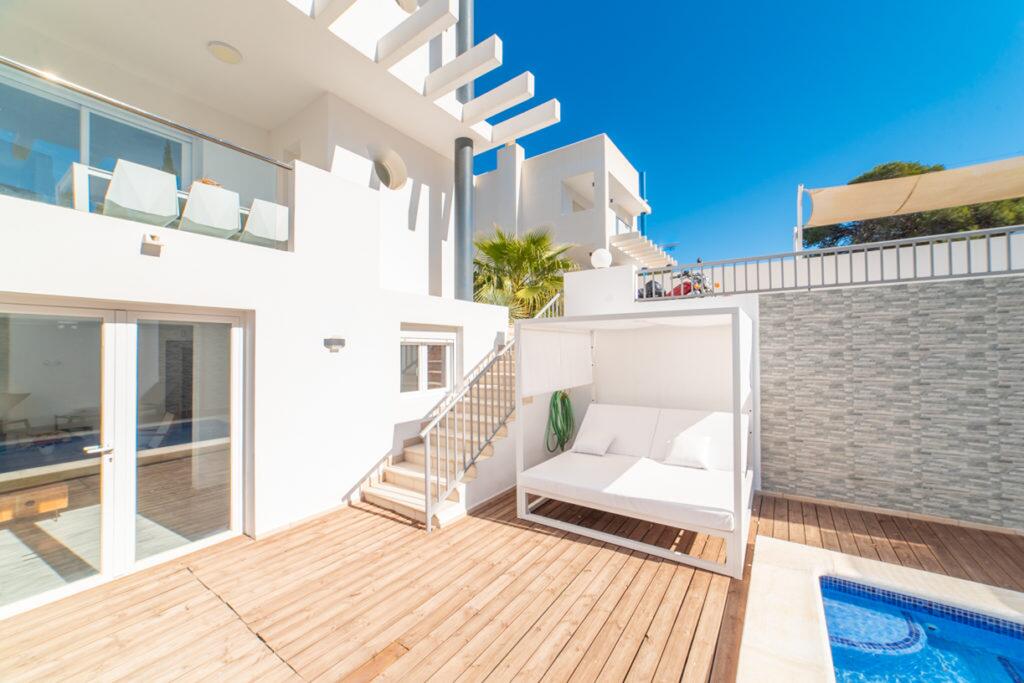 Buying a Property in Ibiza with a Touristic Rental License
In Ibiza, there are many people who wish to buy a villa to rent out for tourism purposes. Despite this, it is not as simple as many would believe. Not every property in Ibiza can legally be rented out to tourists for short-term holidays. Those who wish to proceed with renting their property will need a final tourist license. And, any application for a tourist license must satisfy a strong set of requirements. For more information on obtaining a rental license in Ibiza including the current legal requirements and the application process, see the article on Tourist Rentals in 2021 by Ibicasa.
Finding a property to buy in Ibiza with a current tourist license is more than ideal. You will already have all the application processes complete and the legal certificate in place, and, what's more, there are likely to be existing regular tourism customers who are ready to come back to this same property and book their holidays year after year. This is alongside the possibility of already having a professional property agent and management team in place who are doing a great job.
If you're keen to find a great property with a rental license then check out this tastefully renovated and upgraded 4-bedroom house, located in a very peaceful and secluded area. Casa Sunny Vadella is perfectly located within walking distance of the local beach, Cala Vadella – which is known for its child-friendly atmosphere and a wide range of pleasant beach restaurants. This property has already been certified with a final rental license which makes it a top investment.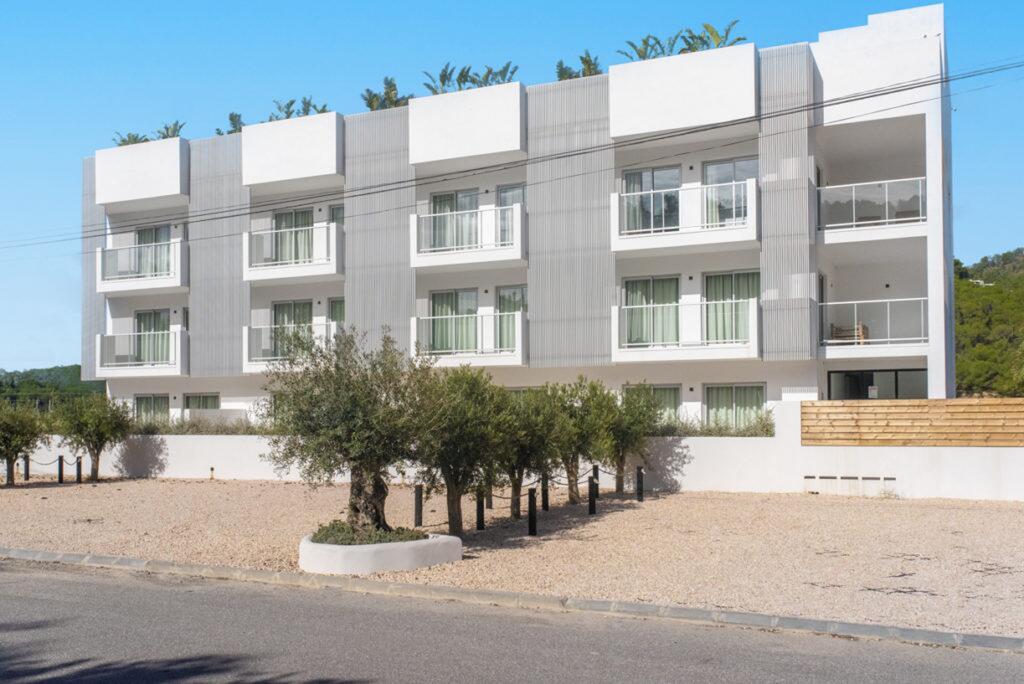 Alternatively, Penthouse Olea Cala Llonga is another great tourist license property that offers an attractive investment opportunity in Ibiza. Within steps of the beautiful beach and local resort of Cala Llonga, this penthouse apartment is the most sought-after property within the apartment complex due to its large and spacious floor plan and ideal orientation within the complex. It's the only apartment with three terraces, two on the main floor and one on the rooftop. This property comes fully furnished and with a management company that looks after the rentals and regular bookings. An excellent investment opportunity.
Buying an authentic property in Ibiza for a renovation project
It is becoming more and more difficult to find older, authentic properties now in Ibiza that can be renovated and re-sold with good returns on investment. A few years back, this was a great option with many more properties readily available. Now, it is becoming harder to find this type of property with the potential to create a modern boutique-style home and gain a decent return. But, of course, it is still possible if you employ the support and expertise of a good estate agent who knows the market well and can advise the right construction teams to employ for such projects.
Cas Figueroa is an outstanding traditional Ibizan Finca with two guest apartments.  The perfect property investment opportunity for a renovation that has the potential to a beautiful modern-authentic style home. Located between San Rafael and Ibiza Town, surrounded by beautiful countryside, with a 60 m2 pool, this quaint setting is a wonderful opportunity for a renovation property project.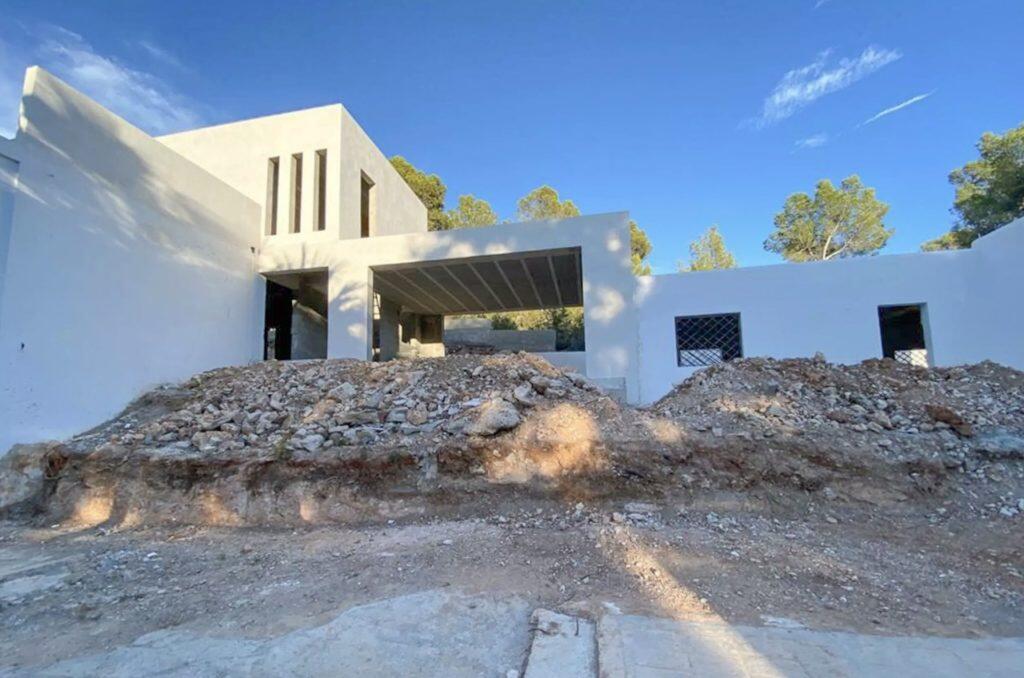 Buying a Property in Ibiza during 'off-plan' or during the 'project phase'
There is also the option of purchasing a property off-plan or when the project is still in the development phase, where you then would continue to build the home yourself. If you have time, patience, and passion on your side, there is a good chance that you can save quite a bit of money too, making for a great investment opportunity. Further, this kind of property can also be resold with a bit of a profit margin, or leased on a long-term basis, excluding short-term holiday rentals. As we previously mentioned, obtaining a tourism license encounters a strong set of requirements, and new build properties must wait 5 years before they can apply for tourist rental licenses, and it can still prove challenging even after that.
Casa Con Proyecto Portinatx is a two-house property with a project license, located in Portinatx, at the northern point of the island, on the second line of the beach. Located on a plot of 1.000m2 with a permit approved in January 2020, the property can be expanded and modified to a total of 399 m2. The project takes into account all the conveniences of modern living and places a living room, kitchen, pantry, and laundry on the ground level. There is also a basement and a garage. There is space outside to build a swimming pool and chill-out area, so all in all, this is a great investment opportunity for anyone looking to start their own building project.
Buying a property in Ibiza for investment
Ibiza in general is a very good market to invest in, being stable and safe, especially for long-term investment and ongoing increase in property value. There are often some really great investment opportunities here. But as the demand is almost always higher than the supply if the perfect investment property is not already on the market, then actively registering yourself with the right agent as early as possible comes highly recommended. This way, as soon as the right investment opportunity property becomes available that is suited to your personal requirements, you're ready to get the process started as soon as possible.
Are you looking to buy a property here in Ibiza?
Why not chat with one of our agents to help you find the perfect property investment that is right for you! We would love to hear from you!