We at Prestige Properties Ibiza are proud to say that 2022 has been an exceptionally successful year, despite its unexpected hardships. Together as a team, we are stronger than ever and are proud to announce our company milestones and share our accomplishments with you.
Here is a brief summary of what the past year has brought us, our progress, and the new adventures we plan on taking on in 2023.
Tribute to Pascale – a truly exceptional woman
2022 kicked off with a very unexpected loss for Prestige Properties. Sadly, on Friday, April 1st 2022, we said goodbye and celebrated Pascale Dufournier's life after losing her fight with cancer. We lost a wonderful person who was our beloved company's very heart and soul. A young woman from Paris, Pascale came to Ibiza in 1976 to follow her dreams. Her passion for design, elegance, and the island she loved led to the creation of Prestige Properties in 1983. 
The many beautiful qualities that Pascale brought to her life and work will never be forgotten – generosity, a caring way of being, exquisite style and humour, a joyful zest for life, and her love for the island of Ibiza. Throughout the course of her life, she was dedicated to sharing her joy with family, friends, and those of us who were thankful to be a part of her company. As Pascale often said, "Prestige has never been "work" to me; it has been my family." She will be so deeply missed, yet her presence remains with us in our lives and at Prestige. Read our full tribute to the wonderful Pascale here, a truly exceptional woman.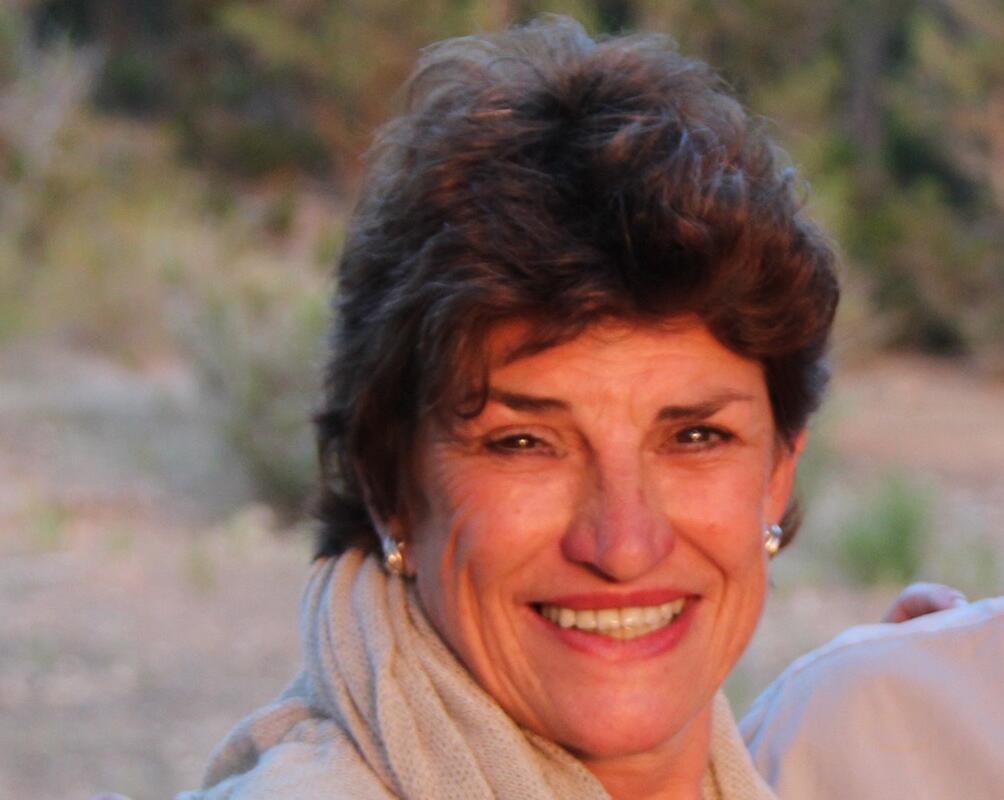 Social responsibility, community Initiatives and going green campaign Ibiza
Corporate Social Responsibility (CSR) is what we at Prestige Properties Ibiza consider a humble way of giving back to Ibiza. As a company and individuals, we are grateful for our home and opportunities, which motivates us to acknowledge our accountability through change.
Since 2017, we have prioritised green living and charitable giving as part of our company and lifestyle. These actions include:
Reducing Co2 Emissions through Calculation, Reduction & Recycling
Donating a portion of every sale and rental commission to IbizaPreservation
Regular Contributions to Local Charities Focusing on Social Equality
Supporting Local Sports and Youth Clubs via our UD Ibiza Sponsorship and others
Advocating Green Living & Advice for Ibiza Property Owners and Tenants – Guides on sustainable tourism and energy efficiency in homes. 
Throughout 2022, we have invested in more hybrid cars, participated in beach clean-ups, and devised home guides for owners and tourists, ensuring energy efficiency and promoting sustainability in Ibiza. We have all the latest news, home guides, collaborations, and achievements on our going green page.
In an exciting development, we have recently launched our most recent green campaign as part of our commitment to the environment and love for the island. 
Our recently launched campaign, 'Campaña Escombro', was developed in collaboration with Novaforma construction company to clean up illegal construction dumping on the island. Contributing to solving problems caused by tourism, renovations, and the influx of ongoing construction projects. Here, we encourage everyone, from our clients, collaborators, local businesses and island residents, to actively participate and join forces with us in "Going Green & Giving Back". 
You can read more here and learn how to get involved, be part of the solution, and make a difference for Ibiza's optimal habitat. 
Last but not least, in keeping with our green campaign and to ensure that our clients have the most enjoyable Ibiza experience, we now include the De Angel amenities line of organic hair care and body care in our rental welcome gift pack. De Angel makes natural body cleansing products that are 100% natural and derived from local sources. A little something to make your stay both sustainable and memorable.
New team members at Prestige Properties Ibiza
The island has certainly grown more than expected in general since the pandemic, becoming a much more desirable and trendy place to live, with both the selling of homes and long-term rentals, as well as tourism at an all-time high, especially among families and international buyers. The influx of inquiries was such that Prestige Properties Ibiza had to hire more staff by the summer of 2021 to handle the influx of inquiries. This trend continued directly into 2022 as well. So, with that said, a special warm welcome and thank you to our brand new team members from 2022, Edgar, Gabriel Dufournier, and Carlos.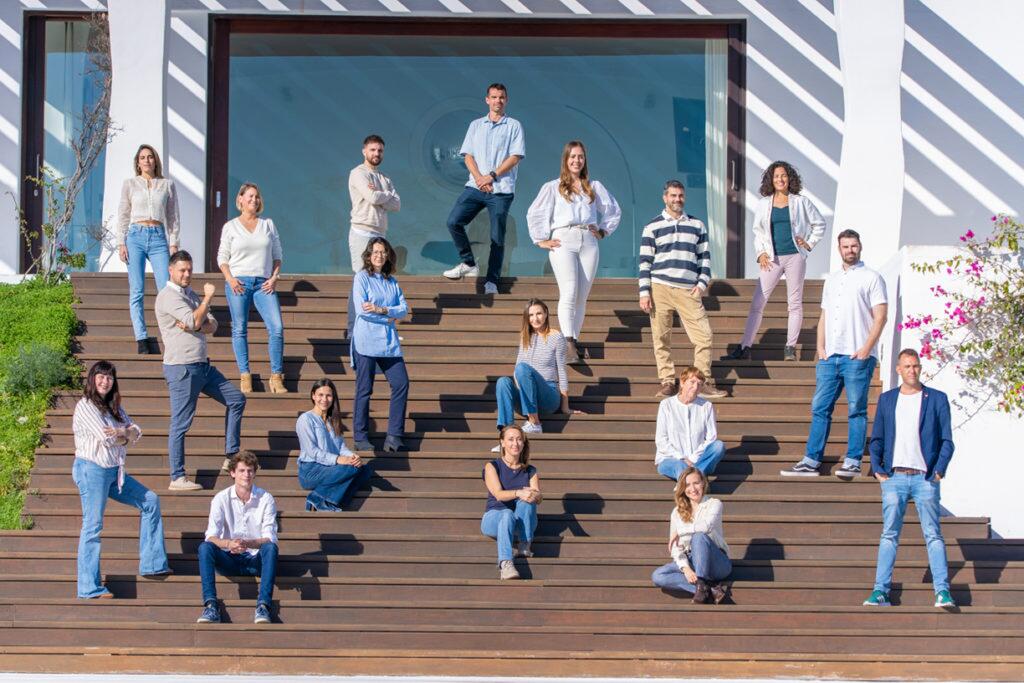 Our new Prestige Properties Ibiza concierge service
Having built up reliable connections and collaborations on the island, we launched our brand new concierge services in 2022, ensuring the finest service on the island. Whatever you need, we can arrange it. Our services include airport pick-up and return, yacht charters and island boat tours, in-house chefs, event management referrals, grocery shopping, delivery and pre-stocking, wellness, yoga, personal training, spa and massage treatments, home cinema and entertainment, VIP reservations, and much more. We'll do everything we can to ensure you experience the best of Ibiza.
With Prestige Properties, we offer multiple complimentary packages, or you can also choose from our paid packages for that extra memorable stay! Visit our concierge page or a recent blog for more information.
Almost time to celebrate our 40th anniversary at Prestige Properties Ibiza
The year 2023 will be an exceptional one for us at Prestige Properties Ibiza, as the year that will mark our 40th anniversary in business. It would be an understatement to say that the journey has inspired us all so far. We are proud of our role as one of the leading real estate agencies in the island's luxury housing market. As part of celebrating this milestone, we have invested in renovating and reconstructing the Ibiza office to make it more energy-efficient and comfortable for our team members. Even though the process is still in its infancy, we look forward to revealing a redesigned and improved office that will also provide our clients with an inviting and exciting environment to do business.
Looking forward to a great year ahead in Ibiza 2023
Our company is grateful for the success we have experienced this year, and we are looking forward to the next year with great anticipation. You can keep up to date with all our latest news and updates here at Prestige Properties Ibiza!
With love, Team Prestige wishes you all a happy new year 2023! 
The best Ibiza property is waiting for you, whether you're just starting out on your buyer's journey, considering selling your villa, or looking for your dream summer holiday home… let us help you with our exceptional service and the finest island portfolio! Contact us today!