At Prestige Properties we realise how fortunate we are to live on a beautiful island. To preserve the beauty of Ibiza and to ensure that many generations after us can live just as happily and healthily, we try to contribute in many ways to a greener local environment. To this end, we have set up our Prestige Goes Green campaign. For example, as part of this campaign, we donate part of our commissions from every sale and rental deal to IbizaPreservation, to support local environmental initiatives.
In line with our green campaign and to ensure that our clients have the best Ibiza experience we now include the De Angel amenities line of natural hair and body care in our rental welcome gift pack. Our wish is to make you to feel at home and enjoy the very best of what the island has to offer.
De Angel is a family-run business that is committed to making sustainable and natural body cleansing products in solid format. In the creation of their products, De Angel tries to use as many natural, locally sourced ingredients as possible. The results are natural soaps that provide a refreshing experience and the natural care that your body deserves.
The founders were inspired by the island's beautiful nature and their products aim to bring its essence into your home. The products are cut and packaged carefully by hand. Their paper packaging makes them stand out from other products as the impact on the environment is almost zero. In addition, the solid products lasts much longer than any liquid alternative.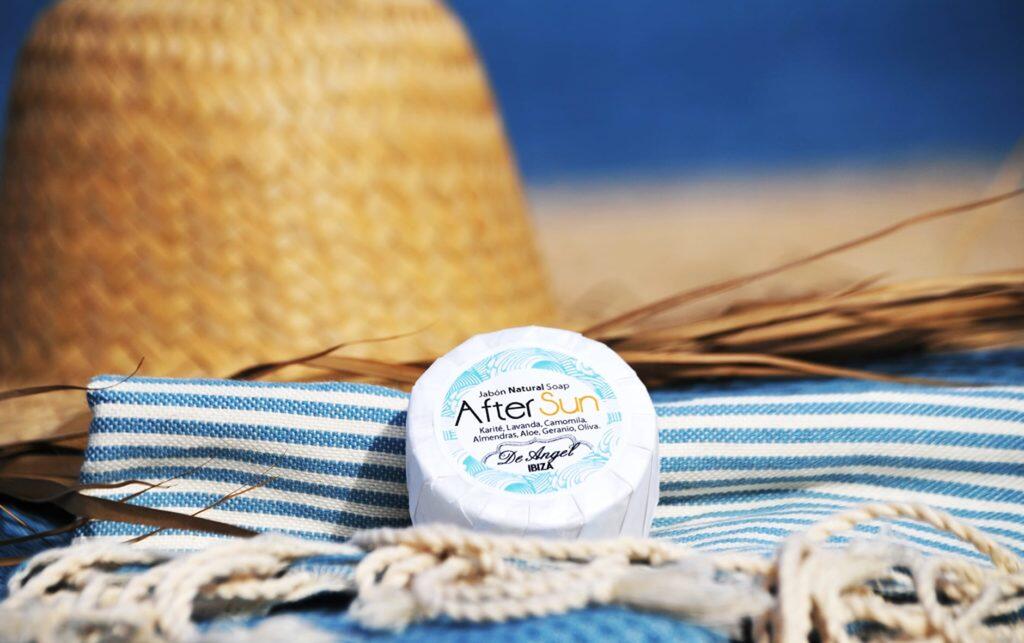 Are you familiar with the De Angel history?
Luz and Ramon, the owners of De Angel, decided to move to Ibiza in 2011 together with their children, as they were tired of hectic city-life in Valencia. After a beautiful summer on the island and a family conversation about natural soaps, they decided to start their own company to develop soaps with natural ingredients inspired by the island. This was a new challenge for them because they had no experience in this, but they knew that together they would make a good team because Luz was always busy with handicrafts and Ramon had a background in graphic design.
During those winter months they discovered more of the beauty that Ibiza offers, and all the natural ingredients they could use for their recipes. With this inspiration they started experimenting with countless ingredients such as plants, vegetable oils etc. The results were beautiful products which they became more enthusiastic about every day, and which gave them the motivation to continue.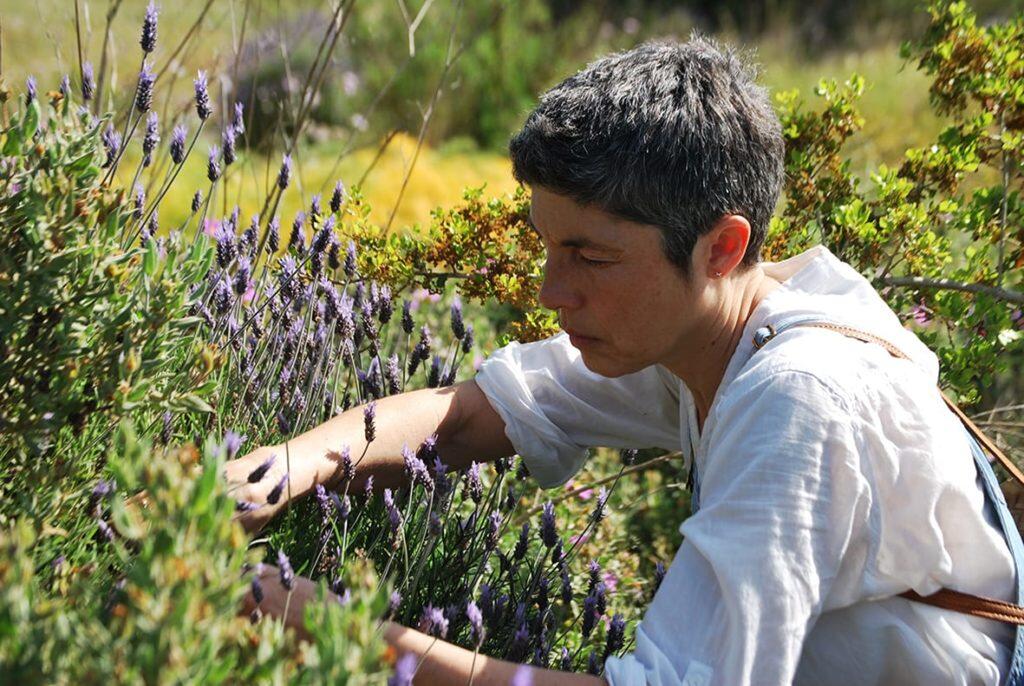 As Spring approached, they had created some wonderful products, with beautiful and handmade packaging. However, they did not have any customers since their products were not yet known among the islanders and tourists. To make sure their name grew, and their products were recognised, they started selling their products in the famous markets of Ibiza: Las Dalias, Sant Joan and Hippie Market Punta Arabí. Soon they received enthusiastic client responses about the quality of their products and to this day they continue to distribute them to the markets from their store in Port des Torrent, in the south of Ibiza.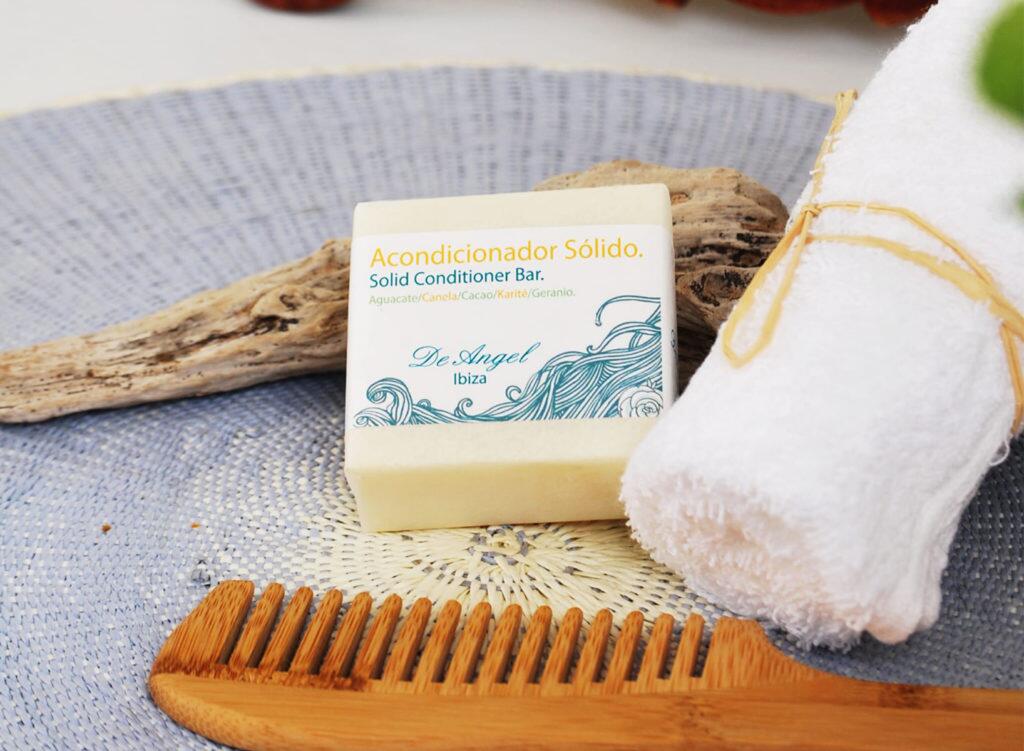 We hope you enjoy this little welcome gift, and we invite you to be a part of the green solution by checking out some of the ways in which you can make your Ibiza stay more sustainable and help to preserve our beautiful island:
If you are still looking for a place to stay in Ibiza, our Rental team will be happy to help you. Take the stress out of planning the details of your holiday and let us make your dream vacation become a reality.