San Antonio is the second largest city on the island of Ibiza, known for its beautiful beaches, magnificent sunsets, and vibrant nightlife. In this article, we'll discover the areas surrounding this popular tourist destination, revealing the best areas to buy a property in the San Antonio, Ibiza municipality.
The history of San Antonio Ibiza, tourism and real estate rise
Until a few decades ago, San Antonio town was still a local fishing village dating back 2000 years. In the 1980s, many ex-pats, particularly from Britain, moved to San Antonio to experience the dreamy Mediterranean lifestyle. Eventually, the area became a leading holiday destination, increasing the value of local properties and villas. 
As a result, San Antonio has become an increasingly popular residential area for islanders and ex-pats alike, creating a notable British culture. Recent years have seen the real estate market gain recognition for its exclusive property locations and incredible opportunities for luxury homes and penthouses at very reasonable prices compared to the rest of the island.
Why buy a Villa in San Antonio Ibiza? 
When considering a Villa in San Antonio de Portmany, it should be no surprise that this beautiful coastal town offers a wide range of local amenities and a community atmosphere. There will never be a dull moment for you.
Mambo Cafe, Cafe del Mar, Savannah, and Mint Lounge are some of the well-known music venues in town, yet the area is also home to an array of vibrant and popular restaurants and possibilities; some of our favourites are: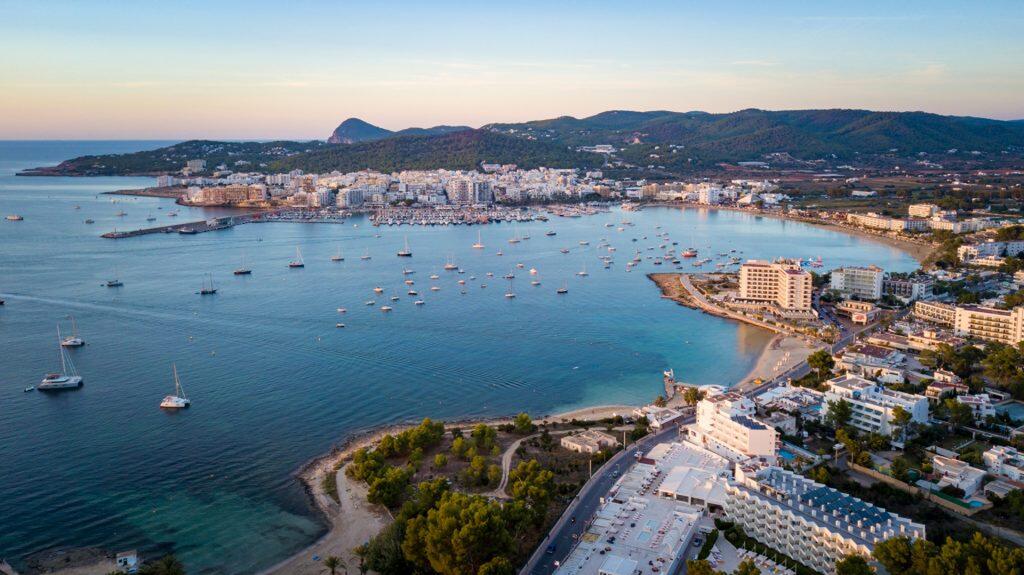 Debunking San Antonio's bad reputation,
Unfortunately, San Antonio has acquired the reputation of being a hedonistic and low-budget tourist destination. However, the party scene represents just a small portion of the town's soul; other noteworthy points of interest include:
 
Spectacular beaches and coves 
A family-friendly atmosphere
Local Ibicencan culture and cuisine 
The best island sunset 
Proximity to Eivissa town and to the best clubs and chiringuitos on the island 
The municipality of Sant Antoni de Portmany is guaranteed to leave a lasting impression and ultimately dispel any false notions about the area. 
We promise you that if you're considering buying a property in Ibiza, San Antonio is definitely one of the best and most underrated areas to consider. 
San Antonio, Ibiza: one of the most reasonably priced areas on the island
From some of the island's best beaches to breathtaking sunsets and a vibrant, family-friendly atmosphere, San Antonio has so much to offer. Property prices in the island's second-largest town remain relatively affordable, which is probably its best feature.
For example, San Antonio is one of the few areas where it is possible to buy a 3-bedroom house for €500k, or a 6-bedroom villa for €1.5M (to be renovated).  While these prices can also be found in less popular neighbourhoods of Ibiza town and Santa Eularia, San Antonio offers the best deals.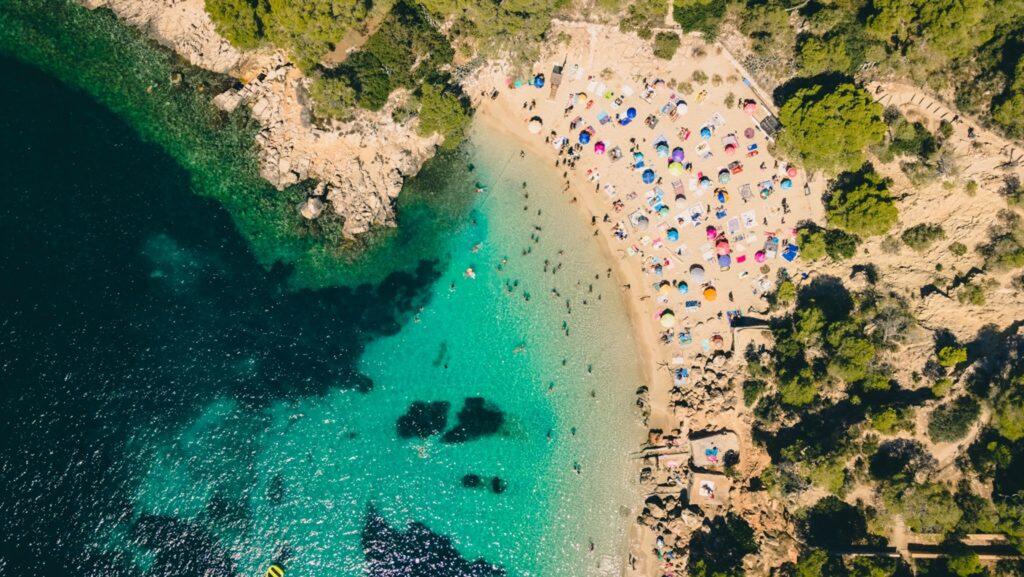 The beaches of San Antonio, Ibiza
San Antonio's beaches are a paradise of natural gems with white sand coves, coastal paths, glistening waters, and bewitching sunsets. Despite the difficulty in defining a top few, these three are certainly special:

Cala Gracio, 
Cala Salada & Cala Saladeta,
Punta Galera.  

All these spots are popular with visitors, so if you are considering purchasing a property in Ibiza for investment and touristic rentals, they are highly recommended.
Cala Salada & Cala Saladeta
From Villas in Cala Salada, you can gaze at sunsets and sea views surrounded by nature. The town offers waters perfect for snorkelling and swimming. Residents in Cala Salada love the natural and hidden beauty but appreciate the convenience of being close to town and nearby villages within minutes.
Via the rocky paths that lead down from Cala Salada, you can reach its smaller sister Cala Saladeta, an even more secluded cove with golden sand and crystal clear waters.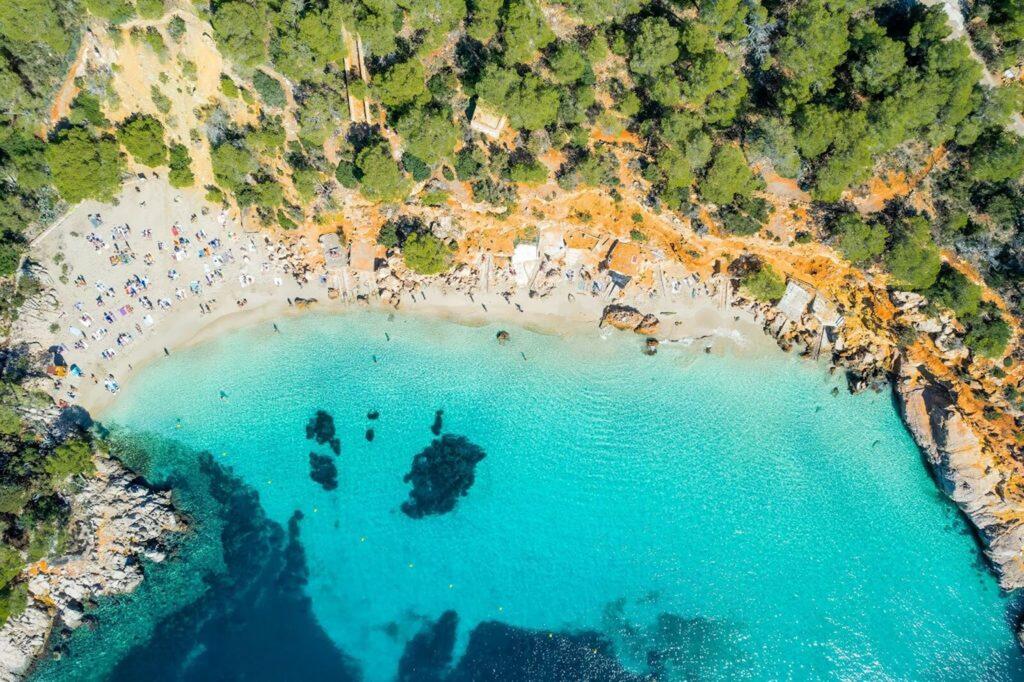 Punta Galera
There is no other place on the island with a cliff edge that can offer such a picturesque beauty as Punta Galera. Beach lovers who love nature and appreciate fewer human gatherings will love this spot. 
Cala Gracio
Imagine an area filled with pine-clad hills and landscape views. Now add white sand and pool-like waters. It's no wonder that Cala Gració is so appealing that many people rent a vacation villa or buy a property here.
Countryside and Villages around San Antonio, Ibiza
Exclusive villas in San Antonio's countryside and villages feature views of rural landscapes and fascinating sunsets. The municipality comprises three picturesque villages characterised by traditional white churches: Santa Agnes, San Mateo and San Rafel.
Santa Inés (Agnes), Ibiza
Santa Inés' beauty is well-known among tourists and photographers in Ibiza. They merely visit the area to marvel at its fields and landscape. 
With acres of almond trees and cliff top walks overlooking the Islets of Ses Margalides, Santa Inés is a true haven. Also, while other major sunset spots like Es Vedra are often packed, this place is incredibly secluded and often overlooked.
Last but not least, the almond trees bloom in February with pretty pink and white blossoms.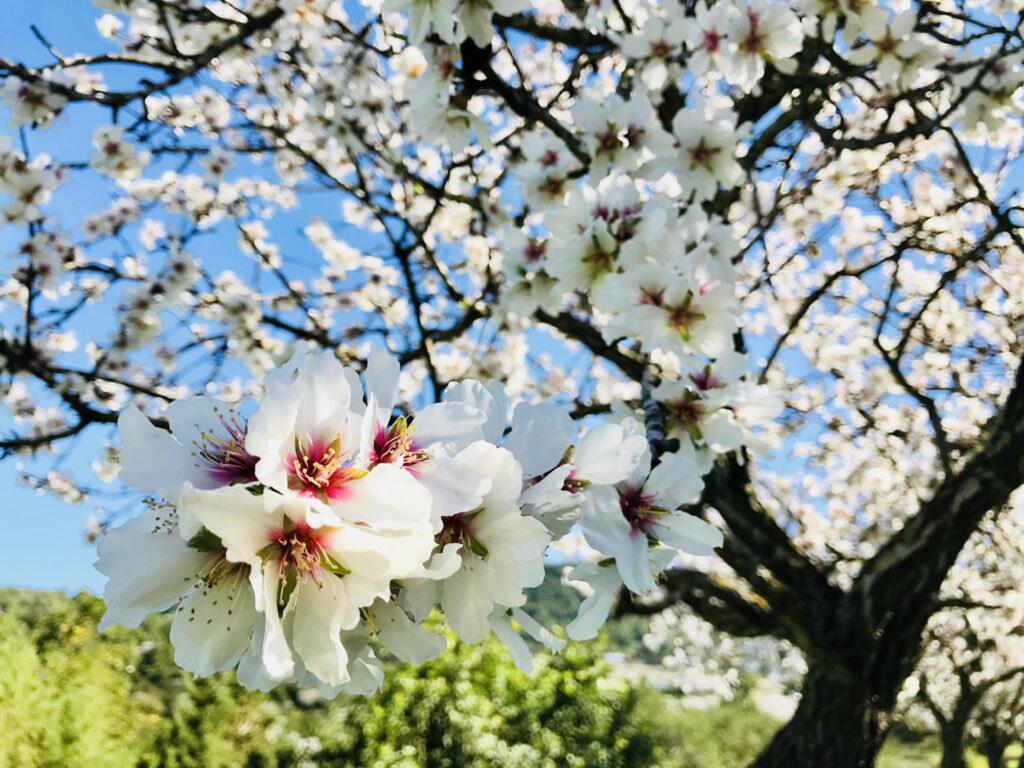 San Mateo's nature and hiking
A small, picturesque village surrounded by almond trees, vineyards, and orchards: San Mateo is a beautiful place to seek a property for sale. The small village offers a calm and traditional atmosphere, perfect for nature lovers. From here, a steep rocky trail will lead you to Cala Aubarca (Cala d'Albarca), where many hikers travel to cross a stone bridge on the sea.
San Rafael, restaurants and pottery
San Rafael is a tiny but vibrant village with plenty of good restaurants to choose from, such as:

San Rafael is also known as an "Area of Artisan Interest.". This village is home to some of the best potters on the island.  
In conclusion, there's something for everyone in the municipality of San Antonio: some of the best nightlife and beaches on the island, tranquil and traditional villages, and spectacular rural landscapes.
Buying a villa in this area is a great investment with some of the lowest prices in Ibiza and properties of a diverse nature: ranging from modern contemporary architecture to traditional fincas, passing through luxury apartments with the best views.