A new interview with Victor, Partner & Sales Director of Prestige Properties Ibiza, about Covid-19 in Ibiza and the effect on the Island's Property Market
What is open and available for tourists visiting the island this summer 2020?
The summer of 2020 has certainly encountered a slow start due to recent global events. However, with national flights between the Balearics and mainland Spain occurring from late June and international flights from July 1st, Ibiza is now officially open for the majority and enjoying a different, yet remarkable tourism season considering the circumstances.
The good news is, all of the island's outdoor spaces are now open for public use which includes all the beaches, marinas, outdoor activity spaces such as tennis clubs, golfing, water sports and diving clubs, general group water activities like paddle boarding and kayak excursions, boating as well as land leisure activities such as hiking and cycling.
Most restaurants, bars and shops are back to business with more places opening each and every day. We have been pleasantly surprised at the atmospheric vibrancy of the food and beverage industry and could not be happier for businesses to be flourishing again. The only main difference when compared to previously, is the night clubs still remain closed.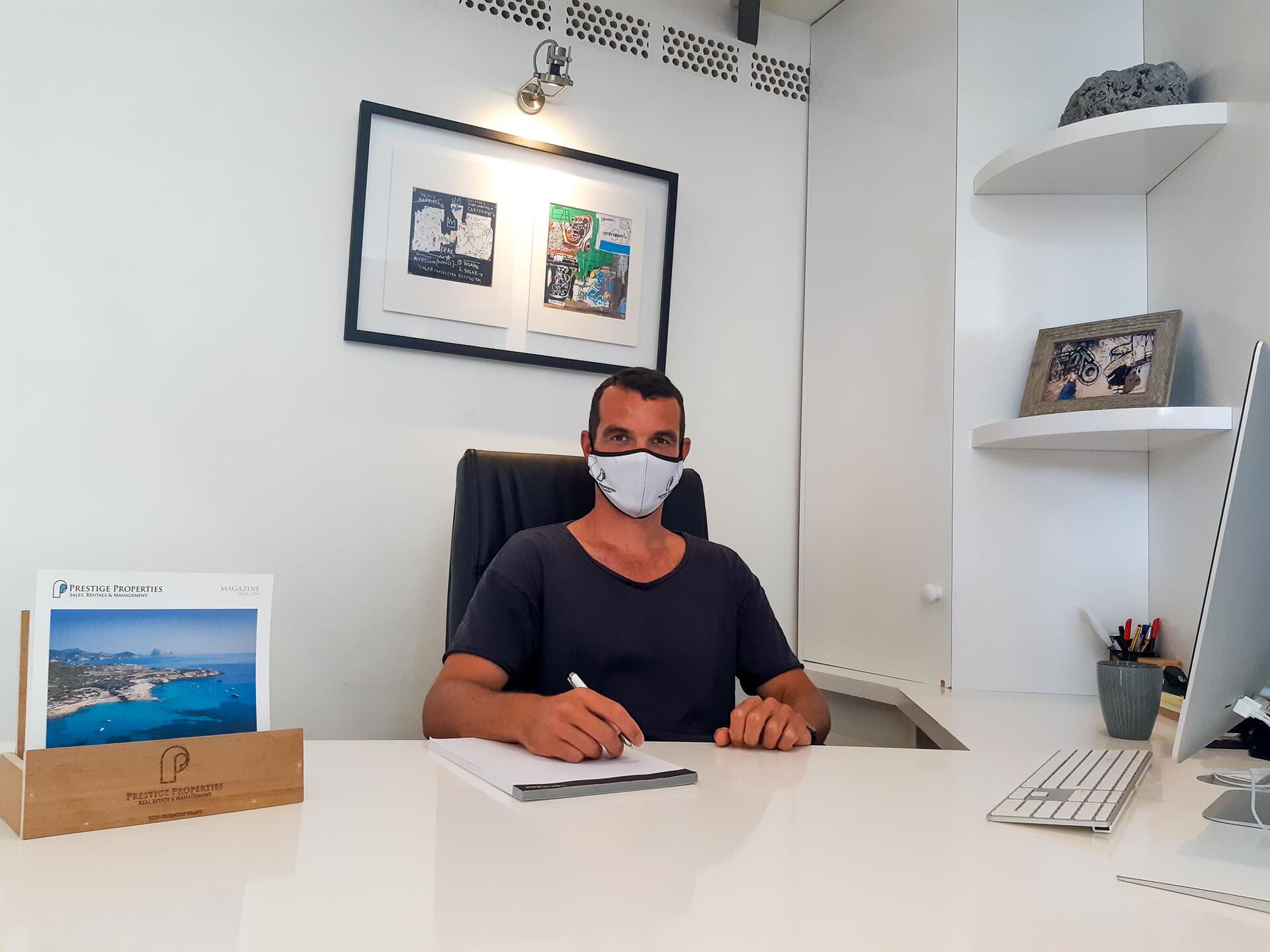 What activities would you recommend for tourists visiting this season and why?
Ibiza is the ideal island to explore and get acquainted with the beautiful hidden gems on offer. During July, August and most of September the island is usually extremely busy, which often leaves many visitors reluctant to hire a car and hit the road with the intense traffic and lack of parking in so many spots.
This year is an optimal summer to take a touring opportunity and adventure around different beach coves, restaurants and towns, which may otherwise be less desirable during the height of the season for most.
We would highly recommend any kind of outdoor leisure activities. Ibiza is an ideal place for cycling, playing tennis, snorkeling, night canoeing and taking a fun day with paddle boards out to sea. There are so many great opportunities and activities across the island to engage in and enjoy Ibiza's natural side.
With fewer people this year, these activities feel all the more special and gain an extra sense of wide open space and quiet retreat. There are many companies that specialize in offering tours and activities for visitors to enjoy.
Formentera is an absolute must visit. With its crystalline waters and white sands, this small sister island of Ibiza will feel very much like a personal tropical island this season. Whether renting a boat or catching the ferry from Ibiza's Marina or Santa Eulalia, spending the day in Formentera with its spectacular beaches, luxury seafront restaurants and seeing it's glorious sunsets is nothing short of a perfect summer day in our opinion.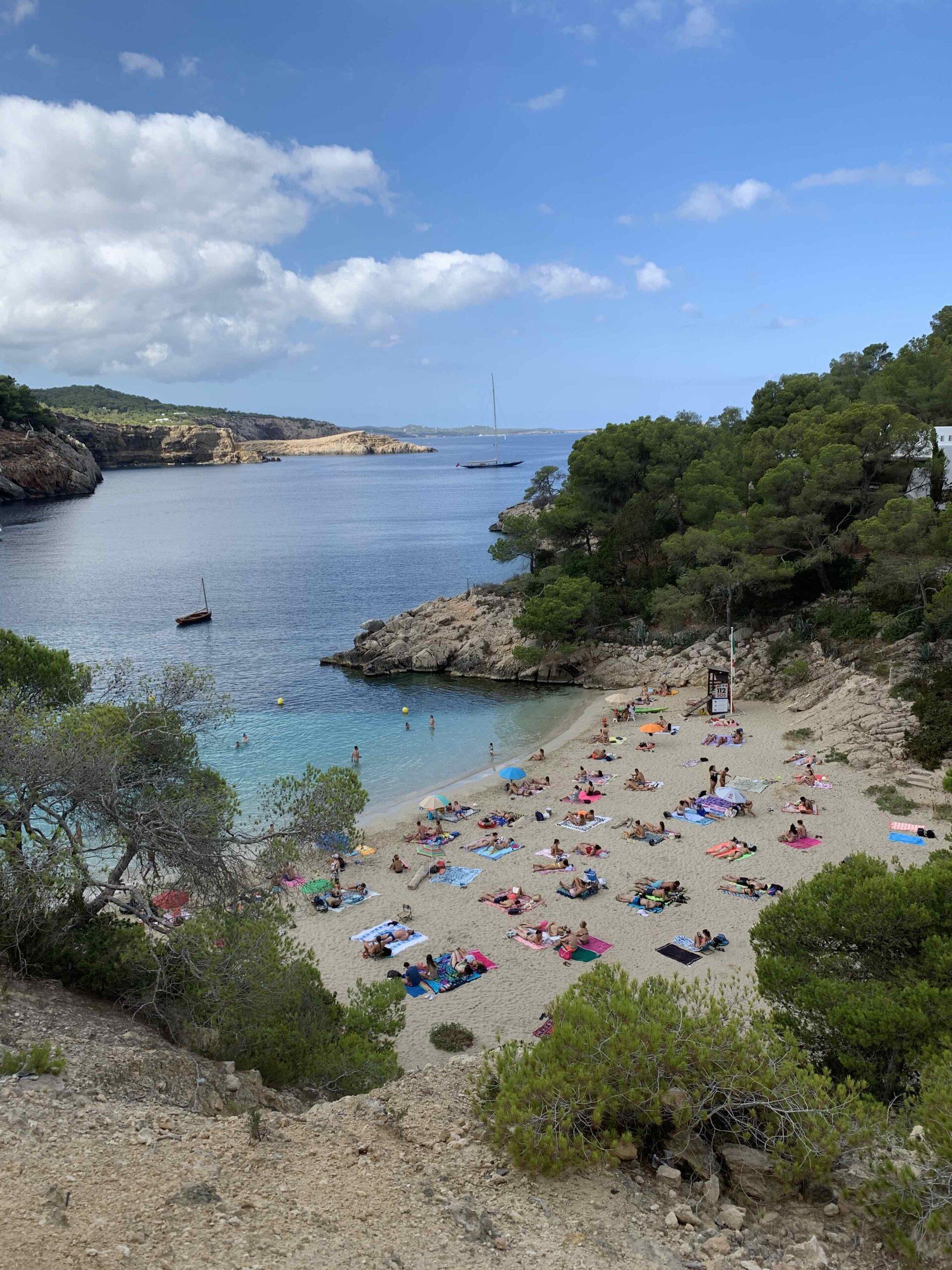 What is new in Ibiza this year?
Every year in Ibiza new and exciting venues open and join the lively social aspect of the island. Here are the top latest additions to our home which we are sure are worth a visit during your next Ibiza holiday!
Hotel W – Santa Eulalia
W Ibiza is a much anticipated brand new 5-star seafront hotel boasting of luxury suites, fine dining restaurant, regular nightlife music and Dj sets as well as a stunning health, wellness and spa centre. W Ibiza strikes a pose on the palm-fringed, sand-drenched beachfront of Santa Eulalia. This is where you get to stay and play with a brand that was made for the White Isle. The hotel comes complete with its very own yet separate seafront Chiringuito Blue Restaurant and a Vegan VE Cafe.
Alma Beach Bar and Restaurant – Port des Torrent
Alma Beach Ibiza is a brand new boho chic styled beach bar and restaurant situated directly on the beach of Port des Torrent, who are committed to an ibizan lifestyle concept in hospitality. The restaurant offers three different restaurant proposals, sunset, brasas and wellness, with one common denominator: to promote healthy cuisine with top quality ingredients.
Alma Beach Ibiza is a unique place in which to enjoy the magical moments that the Pitiusa island has to offer.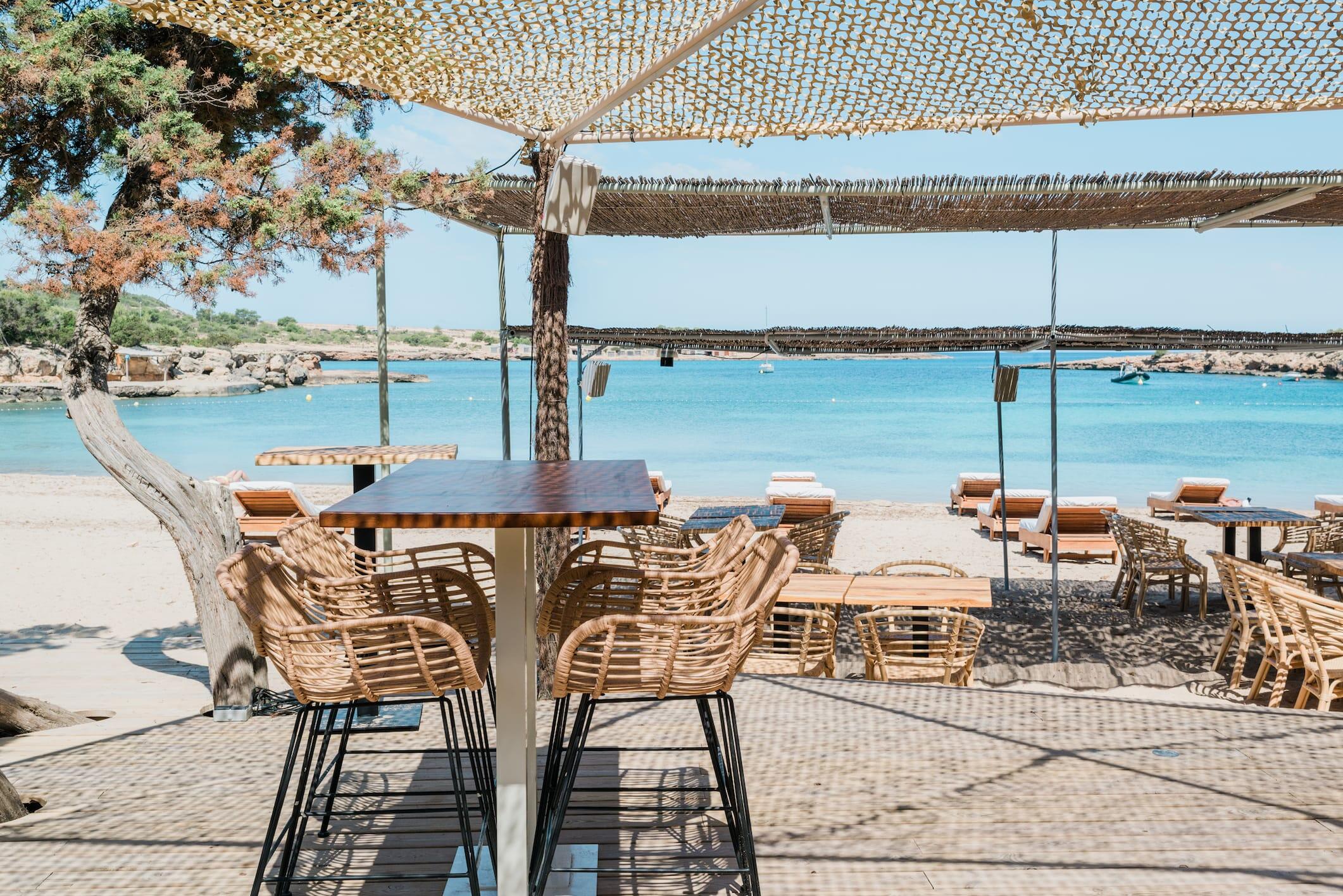 Bam-Bu-Ku – San Antonio
Bam-Bu-Ku brought to Ibiza by the famous west end O Beach, a new family friendly day experience to San Antonio. A perfect opportunity for anyone looking for a lazy day under the Mediterranean sunshine, overlooking the pool whilst sprawled out on the luxury venue beds, complete with a personal waiter service. Here you can enjoy breakfast, lunch or dinner in a paradisiacal restaurant featuring a wanderlust menu of tropical fusion cuisine.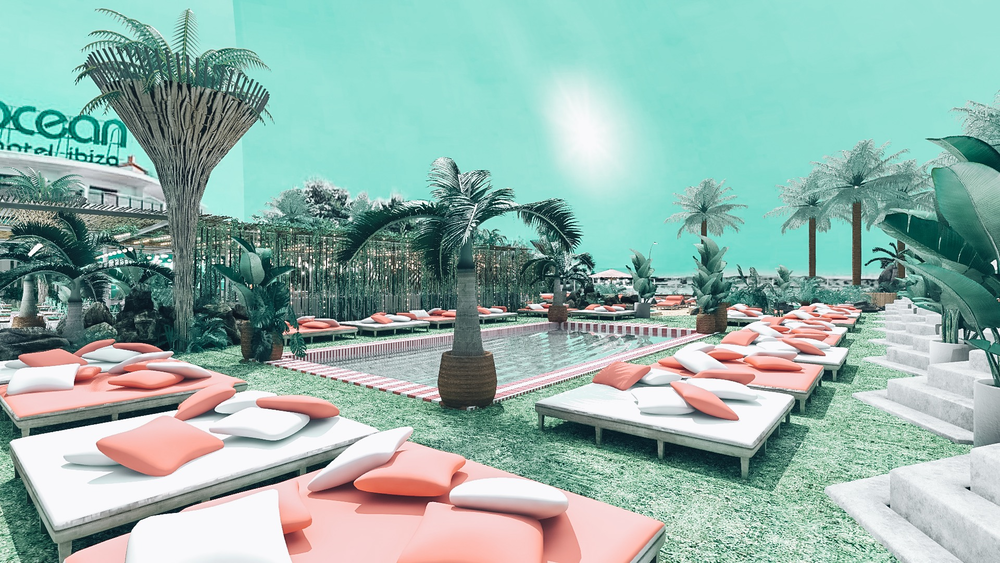 Es Birra – Es Cana
Es Birra Ibiza is Es Canar's new socialite place to be if you're located in the Santa Eulalia area. The old original night club of the 90's has been taken over by a group of young and innovative individuals where craft beer, a typical gastronomical matching menu and a variety of live music genres exists. Es Birra brings forth a brand new trendy venue with plenty of indoor and outdoor space and an authentic Ibizan tribe.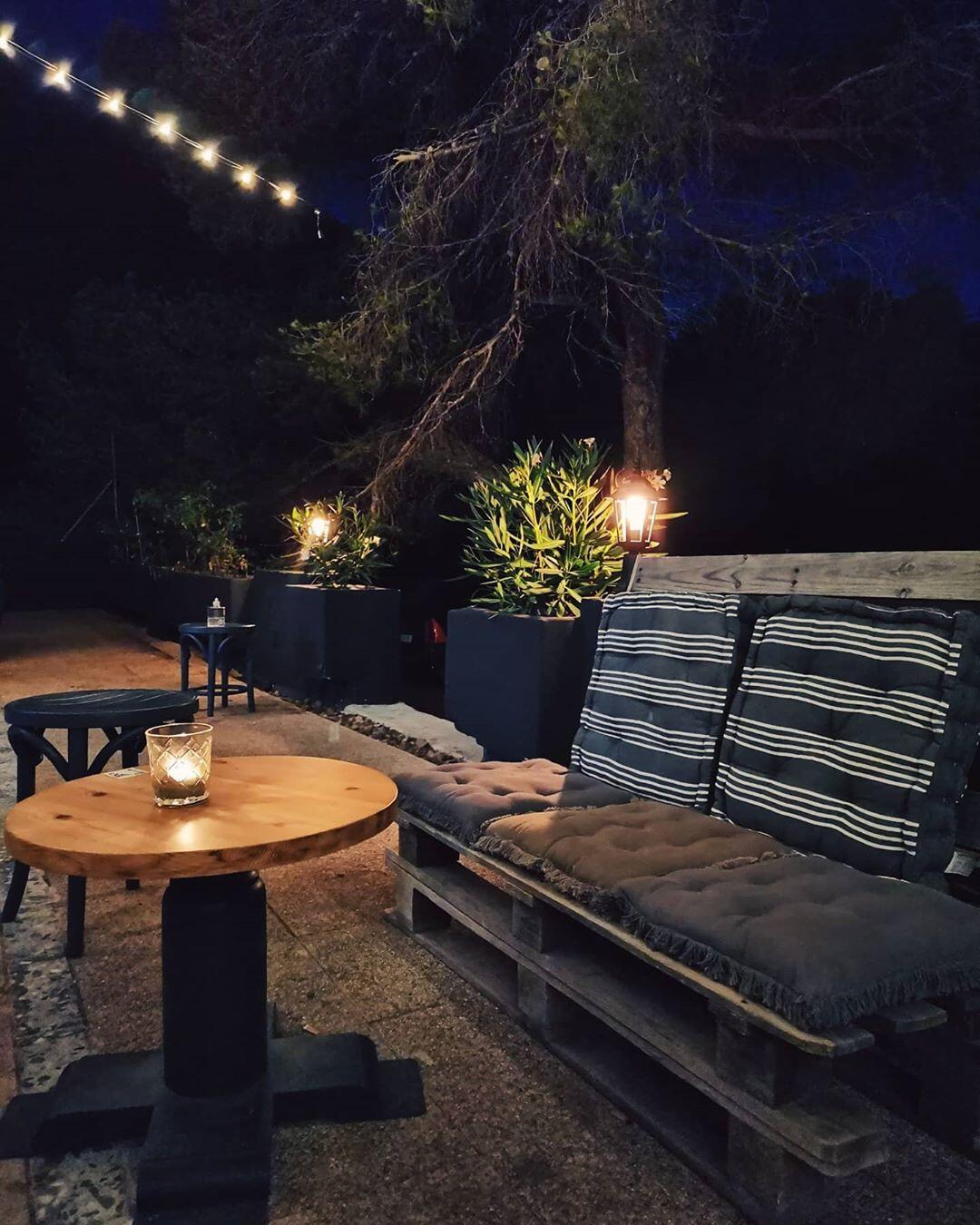 WOW – San Rafel
WOW is a house for people to meet, gather and enjoy tantalising cocktails, pure, honest, raw and refined food combined with vintage furniture and retro interiors. It's everything from a co-working space, to brunches at the weekend, art exhibitions and an array of seating areas to suit any mood.
How do you think the island will be different without the nightclub tourism scene this season?
The island is definitely much quieter than usual for this time of the year and we hope this knowledge encourages visitors and potential visitors of tourism, that quieter is in fact safer, with less overcrowding.
This means we are encountering more families, couples and low key groups of friends from across Europe as a result of the nightclub scene remaining closed and also many of the big tour operator hotels, which is setting a very different tone to the island.
With less extremes over the summer, the overall atmosphere and vibe has to date been more relaxed and demonstrates a similar collective of tourists, which would normally be seen during low season in Ibiza.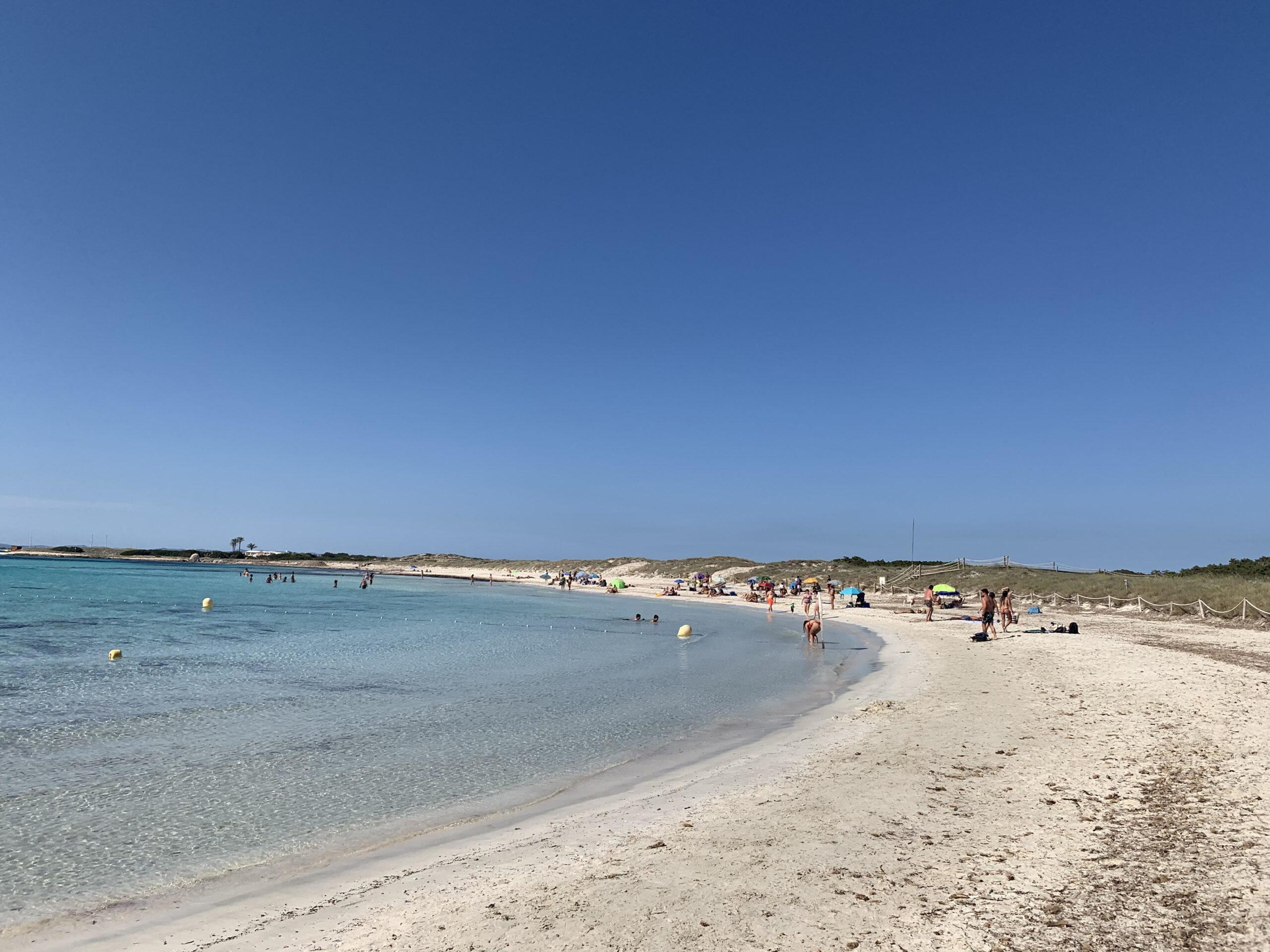 What measurements and regulations have been set in Ibiza for health and safety management that tourists and visitors need to be aware of?
If you are visiting or considering visiting Ibiza in the coming months, we would like everybody to feel reassured that Ibiza tourism and lifestyle is continuing on a positive path and is open for your enjoyment.
Certain regulations and safety measures are set to keep everyone feeling welcomed and able to enjoy their surroundings whilst still minimising overcrowding. Social distancing measures of 2m and facial masks continue in all indoor public spaces such as shops and supermarkets etc.
The Balearic Islands recently made an extra adjustment to their current measurements in relation to the health and safety standards for all citizens and tourists who are visiting this season 2020. On Monday 13th July, a minor addition was made, similar to other European countries, whereby facial protective masks must be worn in all open spaces within urban areas, instead of only in closed public spaces.
Outdoor living and social events such as relaxing on beaches, swimming, sporting activities, eateries, walking and exploring the countryside can continue as normal, mask free!
The general expectation of the public within these outdoor settings is to maintain respect for one another and uphold social distancing between smaller groups and others as well as reducing overcrowding as much as possible.
All public businesses including food and beverage industries have been advised on strict health and safety standards including all members of staff checking temperatures before each working shift and the utilisation of masks at all times when serving customers.
For more information on our current safety measurements please see our recent publication "Summer 2020: The Use of Face Masks in Ibiza" !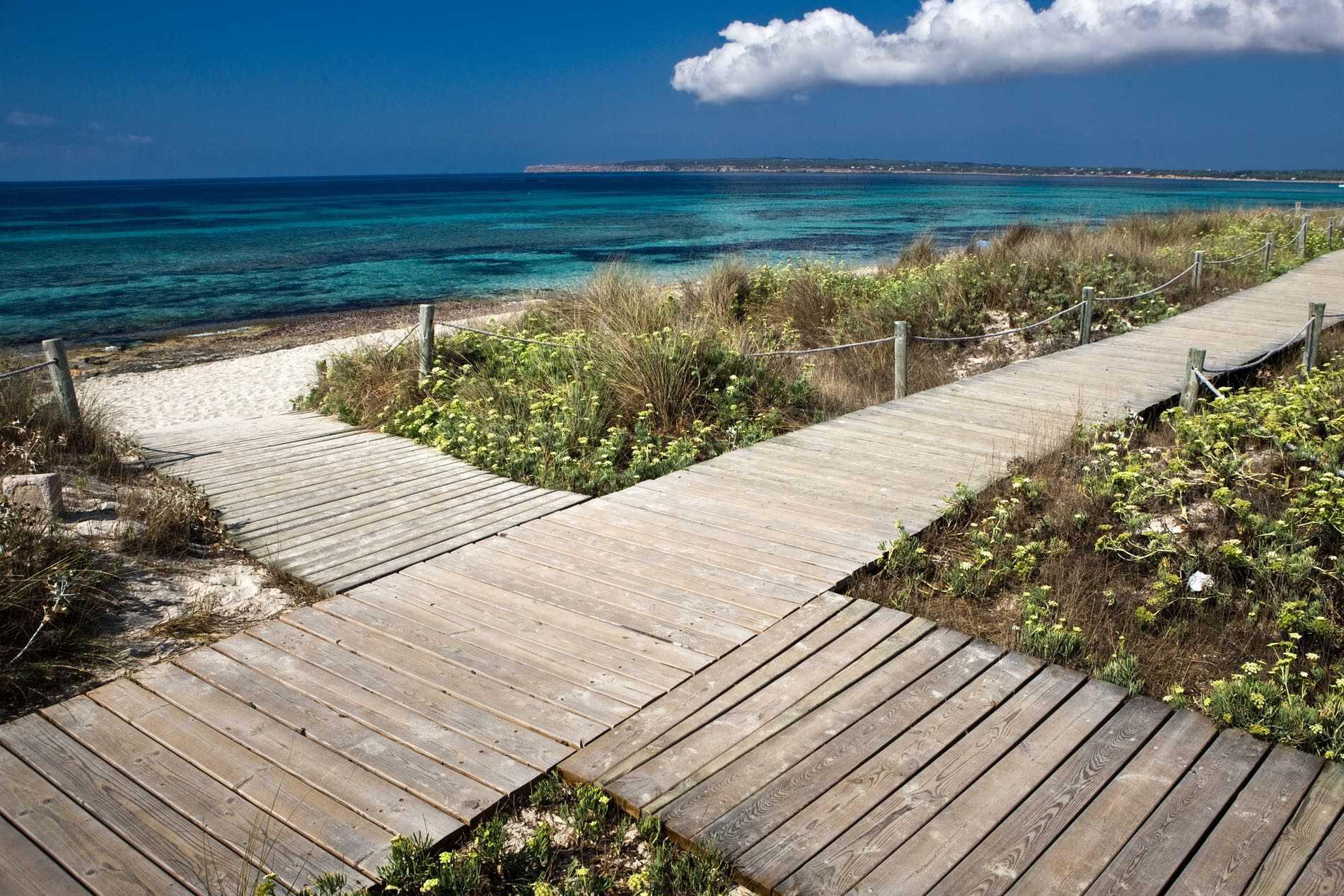 Winter in Ibiza
Do you envision a shift in seasonal tourism or an extension of the summer this year?
We hope the latter part of the summer season will be stronger compared to the beginning of the main season and for this to continue into the early part of the winter also.
The main season has started slowly so we hope to see September and October as good months for the local economy. We don't envision big changes, but ultimately it will all depend on the evolution of the health and well being of the current COVID-19 circumstances and the public here in Ibiza.
What is the meaning of "Veroño"?
Veroño is a term made up of two Spanish words, Verano (meaning Summer) and Otoño (meaning Autumn). The term is the way we express the continuation of summer into the autumn months, and the beautiful spring-like after seasons we experience here on the Island from October through to early December.
The sea remains warm long after the big crowds leave and the weather usually stays warm and pleasant well into November. Most restaurants and businesses stay open until Christmas and for islanders, Veroño is almost like a quiet, tranquil spring setting with the majority of low-season opportunities and social events, including a few authentic parties to mark the end of the season and celebrate with each other. Winter for us starts officially in January.
Have you ever been to Ibiza during Veroño? Check out our latest blog.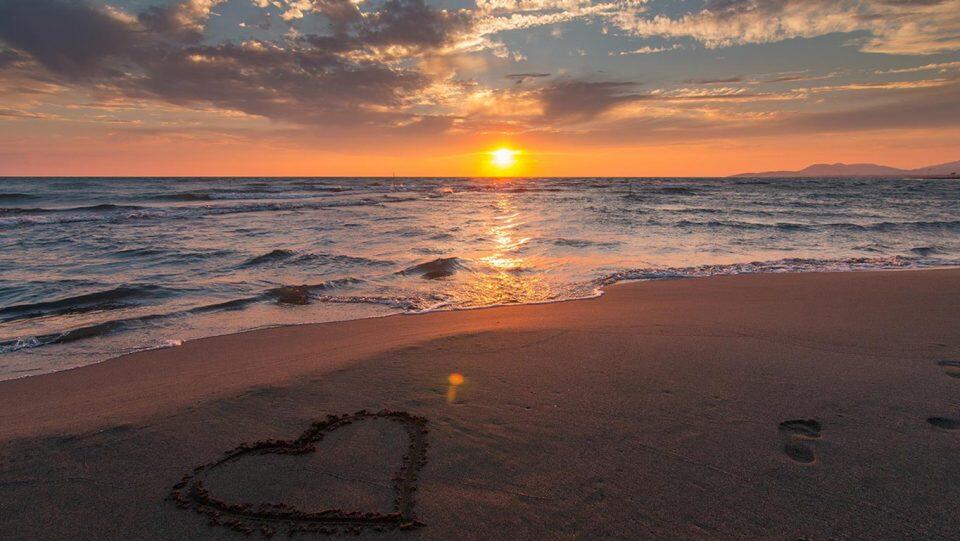 What is exciting about the winter time in Ibiza?
Peace and rest. For most of us it is time to regenerate and spend quality time with our families, friends and among nature. Work is always quieter, but it allows the opportunity to prepare and get creative with new fresh ideas for the following season.
What secret hidden gems would you recommend to discover in Ibiza during the off-season?
During the summer season, many of us are busy working and are unable to find time to take on extra activities, especially under the heat, overcrowding and traffic on the island.
Winter offers the perfect space and weather to remember why we live here. There are so many beautiful spots to explore, hills to hike and local all-year round restaurants to visit. Ibiza is never short of a beautiful day out and there's always something new and undiscovered, even for those that have been here as locals for many years.
Sa Talaia, the highest point on the island offers a fantastic hike with outstanding mountain top views. The hills in San Juan are also of incredible value for nature lovers. To simply experience a coffee in a local Ibizan bar among locals or to visit the natural springs of San Mateo, near Can Suleyetas, and then grab a tasty bocadillo, are simply priceless experiences that residents treasure during the winter time.
Current Ibiza Property Market
Are clients' still actively seeking to buy property in Ibiza and have there been any significant changes in the Ibiza Property Market since the announcement of the Global Pandemic?
What we have evidently seen to date has been very encouraging. The online interest and activity has remained very strong with an increase in interactions (requests, website visits) from potential and future clients during the lockdown period. It appears many were utilising their quarantine to research and pursue buying their desired property in Ibiza.
Buyers are far from changing their mind. Since July, viewings have resumed and many clients are arriving on the island to continue their property search now that the flights have reopened. So we can say that all is very active, yes!
We are generally not expecting the property market to have a drop, mainly because the demand is high and the supply is always very low in Ibiza.
We would simply advise anyone looking to buy a property in Ibiza to follow their projects and make sure you continue to work with experienced professionals and remain fully informed and updated.
It is still very early to predict the level of impact in the long-term. There will inevitably be changes and marked impressions on a global scale. However, Ibiza has always proven to be a solid market, so if you are well informed, you will be sure to make a good profitable decision.

What is the best advice you could offer those considering or currently with a buy to rent property in Ibiza ?
Individual situations for those looking for buy-to-rent properties and tourism licenses will very much depend on the individual needs, their mortgages, general income and their dependency on tourism rentals as a main source of income.
However, we would highly recommend any client to consider the long term prospects, have a good strategy about pricing and think about beginning to build a good client base (which can be done by selecting a strong agent). Ibiza is a very desirable tourism hotspot across the globe and is guaranteed to drive revenue in the long-term.
Future Outlook 
How has Prestige Properties Ibiza as a business and a team had to adapt to recent events and how do you perceive the near future to look like as a company?
We all had to adapt during the past few months. Working from home, working part time and taking care of our families. Gaining a new work-life balance has not been an easy time for any of us.
Proudly, we as a team have worked closely together and hard to improve every part of the business and the service we offer to the island and our clients, which makes us positive about the future. We are ready to work our way whatever comes our way.
We have stayed open throughout. All our agents have been active. We have been spending more time than ever finalising our website and the presentation of our properties, as well as setting up our new virtual viewings service.
Potential buyers have still been able to get a closer feel for properties on the market and have been able to fully continue with their buyers journey.
Do you think the tourism industry will be strongly affected in the upcoming season 2021?
We will all have to continue to adapt to the circumstances and our 'new normality'. Many agents have offered 2021 secure risk free bookings and more last minute deals for 2020.
The important thing to remember is to keep all safety measures and the well-being of the public as our main priority as an island and in business. Ultimately 2021 will depend on the evolution of the virus. We hope 2021 will resume back to normal and see a much improved tourism season, as a company we will be prepared as much as possible in advance for both the best and worst case scenario.
What can the local community, businesses and visitors do to ensure we are all supporting one another positively?
As previously mentioned, the general expectation of the public within both indoor and outdoor settings is to maintain respect for one another and uphold social distancing and safety measures.
It is of utmost importance all visitors respect the beauty of the island and dispose of masks correctly into the recycling bins and not leave for others to clean up, especially on the beaches.
Lastly, if individuals do not feel fit to travel or feel unwell on arrival, then please follow the guidelines and ensure everyone is kept safe.
Thanks for staying updated with Prestige Properties Ibiza. We hope you enjoy your stay in Ibiza this season 2020.
If you are considering travelling to Ibiza this year and are still yet to book accommodation, then why not check out our Ibiza holiday villas on offer.
Our team members are always ready to help you with your travel opportunities and are happy to assist you with any of your questions, so get in touch with us today!
Are you considering to buy a property in Ibiza?