Our team at Prestige Properties Ibiza collectively considers our Corporate Social Responsibility (CSR) as a humble opportunity to 'give back' to Ibiza. Our gratitude for our home and the opportunities we receive as a business, as well as individuals, motivates us to acknowledge our accountability as citizens and encourages us to return our gratefulness through ethical change to benefit our society. 
Like all communities, Ibiza is presented with issues of inequity, environmental concerns, small local businesses in financial difficulty (post-global pandemic), and families struggling to thrive. In this way, we believe we must be part of the solution, advocating for balance, equal opportunities, sustainability, and the health and welfare of all.
"Every individual and citizen group should, together, be accountable for the welfare, health, and safety of their entire community". – Victor, Sales Director & Partners at Prestige Properties, 2021
Our company's philosophy has actively started working towards a better balance between economic prosperity, environmental protection, and social stability. 
Social Responsibility and Community Initiatives
Since 2017, we have prioritised green-living as part of our business education and mindful lifestyle practice at Prestige Properties Ibiza. We have also made a conscious effort to give charitably, utilising our gratitude to help others in the best way we can, and as much as possible.
Our Corporate Social Responsibility aims to:
Make a stand to protect the overall well-being of our island, and the environment, while lessening the negative impacts we create as a company.
Regularly create campaigns through our advertising and social media channels to raise awareness of injustice, environmental issues, charitable and NGO affairs, sponsorships, and volunteering opportunities.
Regularly engage and support charitable giving.
Support small, local businesses with sponsorship and promotion.
Reduce our energy consumption & become carbon neutral
Inform all of our tourism and relocating clients on environmental and sustainable living in Ibiza, through both factual and practical advice
Buy products and services from socially responsible companies, as well as local businesses, thus impacting the island's sustainability, profitability, and trade.
Our Social Responsibility Action Timeline
Here's our Social Responsibility timeline so far to date.  You can visit our 'Prestige Goes Green' blog to see all of our environmental and sustainable CSR activity, however, our community initiatives and ongoing social stability support are listed below.
Supporting Local Businesses
In recent years, Prestige Properties Ibiza has actively collaborated with many local community projects and companies through sponsorship and promotional campaigns.
Cinema Paradiso
In 2017, we sponsored Cinema Paradiso in the Baluarte (a local cultural event here in Ibiza).  The Baluard de Sant Pere is part of the UNESCO World Heritage Site in the heart of Dalt Vila, which is open to the public. Cinema Paradiso has hosted some spectacular outdoor cinema experiences right here within the charming walls of the old city. 
Cinema Paradiso is a local business that dreamed of creating "The Ultimate Cinema Experience". Whether you attend a public screening at one of their varied locations or opt for a private cinema session in your home or villa, the team goes above and beyond to ensure a memorable occasion. The company has provided Ibiza with a great addition to its seasonal cultural activities, and lent towards supporting the tourism industry, necessary for our island's prosperity.  
You can see our sponsorship and cinema advertising on our youtube feature below: 
Campos de Ibiza
When you rent a property with Prestige Properties we offer all of our guests a gift pack with products from Campos de Ibiza as part of our rental service. On arrival, a special range of body and hair amenities, created from natural ingredients, originating from our fruitful island, free of parabens, and free from animal testing are waiting to greet you. 
We are very pleased to provide a unique gift and support this local family company, which also ensures all of their product containers are recyclable and manufactured in a manner that is sustainable, generating minimal waste.
My Ibiza and Formentera
My Ibiza and Formentera is a must-have guide for any traveler visiting Ibiza. Created by Hjordis Fogelberg, who spent her childhood summers on the island and has developed a knowledge and passion for the island, resulting in nothing less than an authentic travel guide with recommendations for the best sporting activities, top sunset spots, culinary experiences, events, and cultural living. 'My Ibiza and Formentera' is personally illustrated by Hjordis herself, making this guide a beautiful souvenir and a little gem of artistic expression.  
We are very happy to collaborate on this project by sponsoring the inside front cover since 2019. 
The guide is available for sale all over Ibiza island, Mainland Spain, London, Paris, and Holland. To order directly from the author, head to 'My Ibiza and Formentera' Facebook and send Hjordis a direct email purchasing request!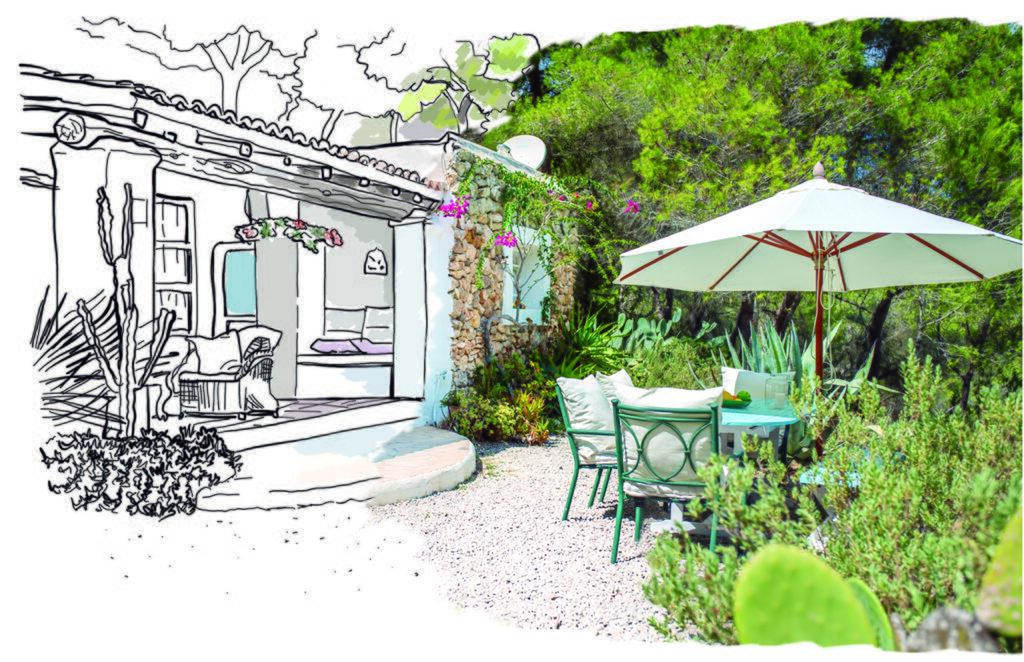 Cafe de Ibiza
In 2019, we switched our coffee machine from the Nespresso brand which uses plastic capsules, ending up in landfills, to one which grinds fresh coffee beans. From here we decided that our coffee beans should be from a local company. Our decision promotes KM0 transportation, waste reduction, and also supports a locally operating business here in Ibiza! Our chosen coffee now is Cafe de Ibiza.
Charitable Giving
Food for Ibiza
In 2018, we decided to choose a campaign that was both close to our hearts and also directly linked to our workplace, through our colleague Nina Negru: the 4th Edition of 'One Toy, One Smile', organised by Food for Ibiza.
Food for Ibiza is a non-profit organisation that has been actively supplying some of the island's poorest families with food and basic necessities. The organisation solely runs on the support of volunteers and is dependent on the generosity and donations made by the local community. 
"One Toy, One Smile" offers the gift of toys and a €25 per head coupon to be spent on a family Christmas menu at their nearby supermarket. At Prestige Properties, we were overly happy to be part of such a wonderful project.
We are very proud to be working with one of the founding members of Food for Ibiza, our colleague Nina Negru, as part of our team of sales agents.  
In February 2021, we made a generous donation to Food for Ibiza. The pandemic has resulted in a record number of people in Ibiza struggling and utilising their charitable services.  Any kind of food relief and donation is highly needed at this difficult time.  To make your own donation or to find out how you can get involved, contact our colleague Nina via the Food for Ibiza Facebook page.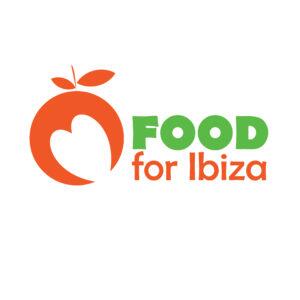 To find out more about our collaboration with Food for Ibiza, check our 'One Toy, One Smile' blog here!
In conclusion…
CSR has the potential to positively impact the everyday lives of individuals and families presently here in Ibiza, as well as those future generations who are yet to come. Whether by donating to charitable causes, supporting environmental changes, or considering programs to help people from developing countries, our social responsibility as a community has the power to improve the lives, health, and environment of others. 
Together small-scale commitments through CSR programs and personal actions can result in changing someone's day, creating one small step towards a better future, or even changing the future outcome for our local communities and planet in the years to come.
We believe in Giving Back.  
We believe in Going Green.
We welcome you to join us in this pursuit!
Get Involved!
There is no time like the present to give back and to get involved. Ibiza has many projects and NGOs listed on the island where we can all support, donate, activate, and simply 'do our part'. No matter how big or how small, you can make a difference.
Take a look at our local initiatives here on the island below; 
IbizaPreservation | Ibiza & Formentera Environment, Land and Sea
Treball Ambiental | Fundació Deixalles
Grup d'Accció Local per al Desenvolupament Rural y Pesquer d'Eivissa i Formentera (leadereivissaiformentera.com)
Homepage – IbizaConciencia.org
Sustainable Living at Casita Verde
IBIZA FOODBANK – From Farm to Plate