The past four decades have been an incredible journey for everyone involved with Prestige Properties. Throughout the years we have had the privilege of helping thousands of people to find the home of their dreams. From local first-time buyers to high-profile celebrities seeking a summer villa, to young families beginning a new life on the island, all were served with the care and professionalism that has been at the heart of Prestige Properties since its very beginnings. We are delighted to take this opportunity to share with you the story of our company – its history, values, and vision for the future.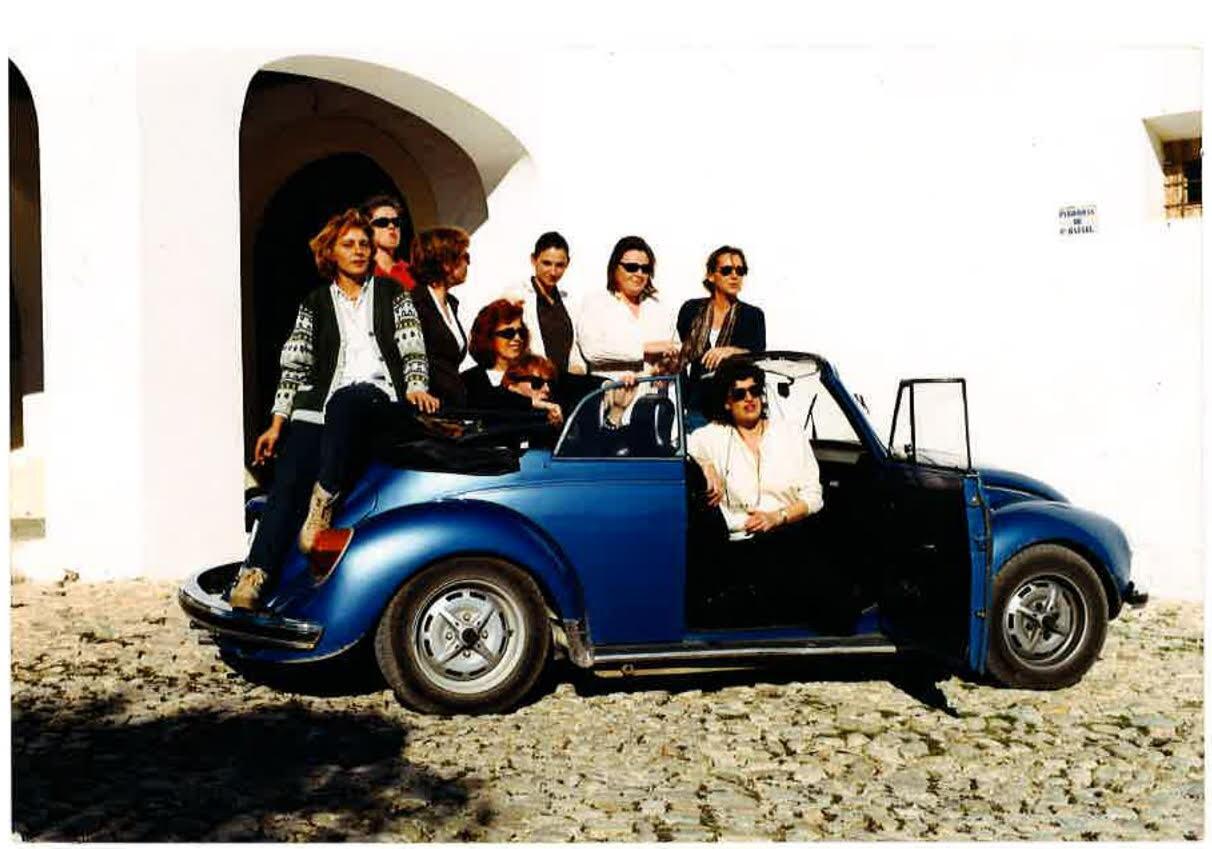 How It All Started
Our dear founder Pascale Dufournier was a native Parisian who as a young woman followed her dreams by coming to Ibiza in 1976. Even before arriving on the island, she knew that this would be the place she would call home for the rest of her life. Her passion for architecture, design and elegance led to a career in real estate, and it was a perfect match. In 1983 Pascale took a leap of faith and started her own company. Throughout the years she earned respect for the professionalism and style that she brought to both her business and her life.
These values have become the core of the company Pascale created, and they flow from her love of Ibiza. "I feel immensely fortunate to have been able to spend my life on this special island and surround myself daily with the most stunning properties, scenery and people. Prestige has never been work to me, it has been my family – to nurture and guide through the hard times and the good."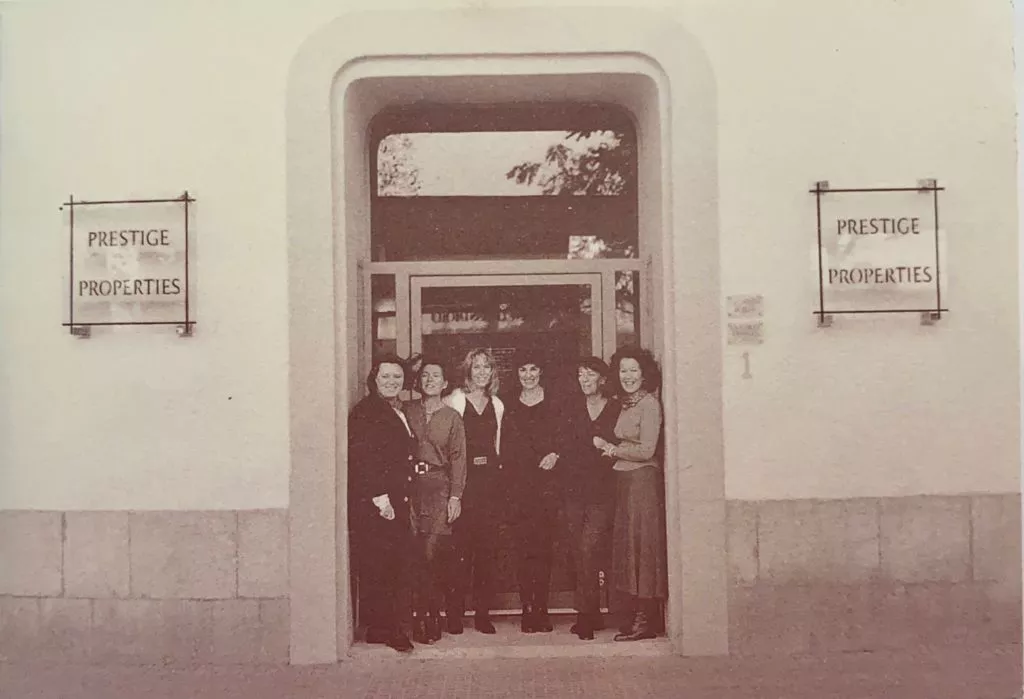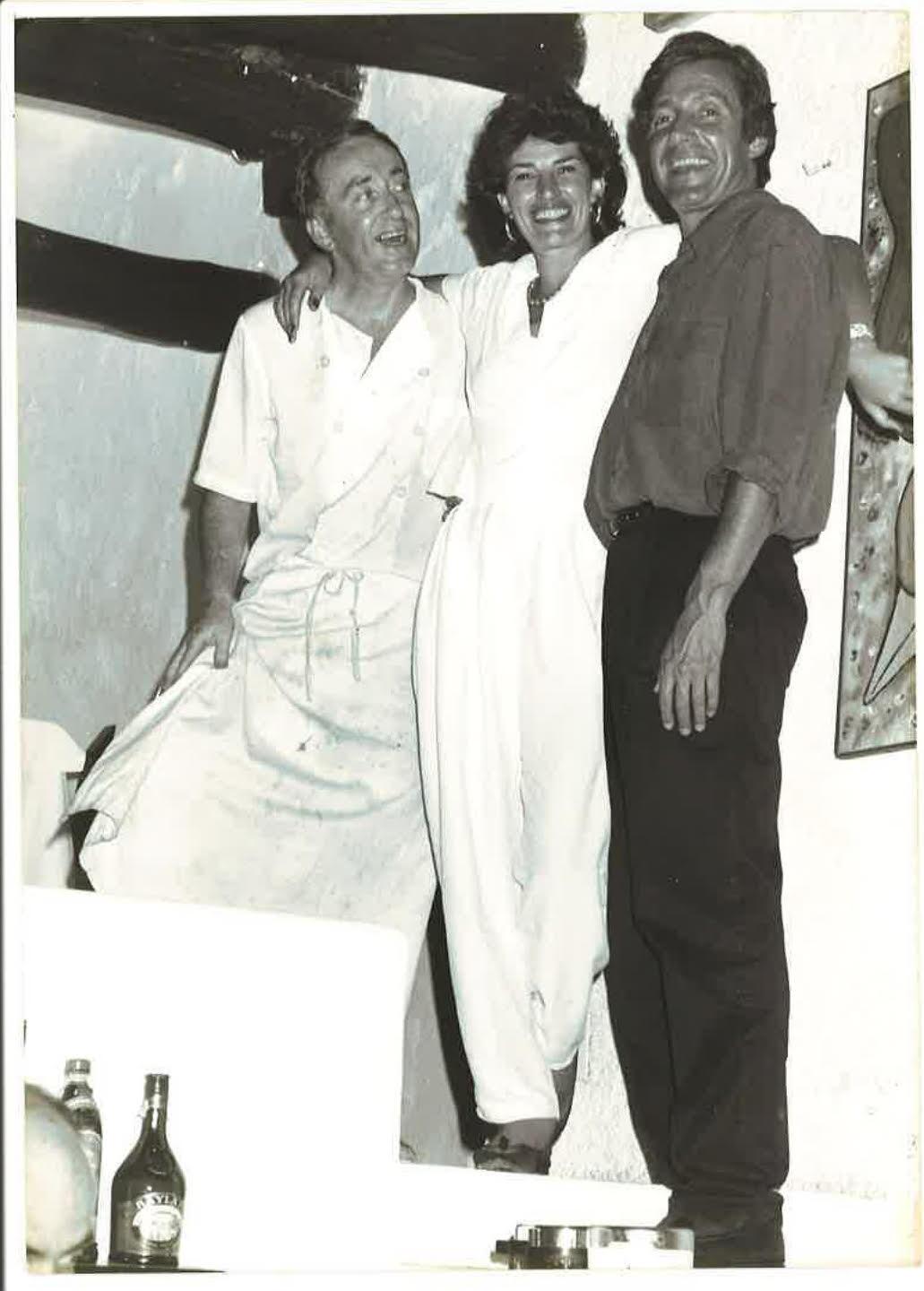 Inspired by Pascale's passion and dedication, Prestige Properties prospered and became an important part of the island community. Our well-earned reputation for reliability and care for our clients was the key to the company's success as it continued to grow from year to year… and then it faltered.
How It Evolved
The global financial crisis of 2007-2008 was a disaster for many businesses, and real estate on Ibiza was hit particularly hard. The housing market, which had soared to new heights in the previous decade, suddenly froze. The pressure was hard on Prestige, and the company teetered on the brink of collapse. Thankfully we were able to weather the storm with the help of timely investments from people who had faith in the strength of our company. Prosperity and growth eventually returned, but this scare was a warning that change was needed if Prestige was to remain at the forefront of the industry.
Pascale moved quickly to set a new course and one of the key turning points was hiring Victor Van den Driessche in 2009. Victor was born and raised on Ibiza. He went on to further his education in Paris, where he earned a degree in economics. Before returning to the island, he spent three years in Madrid working for the French multinational luxury conglomerate LVMH. Victor's knowledge of modern business practices combined with his strong connection to Ibiza, made him an invaluable addition to the Prestige team.

Victor was a source of new energy and innovative ideas for the company, so it was no surprise that he was quickly on his way up the company ladder. Within just five years he had not only become Director of Sales, but also a company shareholder and partner. Victor's strategic approach and personal drive complemented Pascale's experience to give Prestige the change that it needed – a modern direction, without losing the essence and personal care that had made the company unique.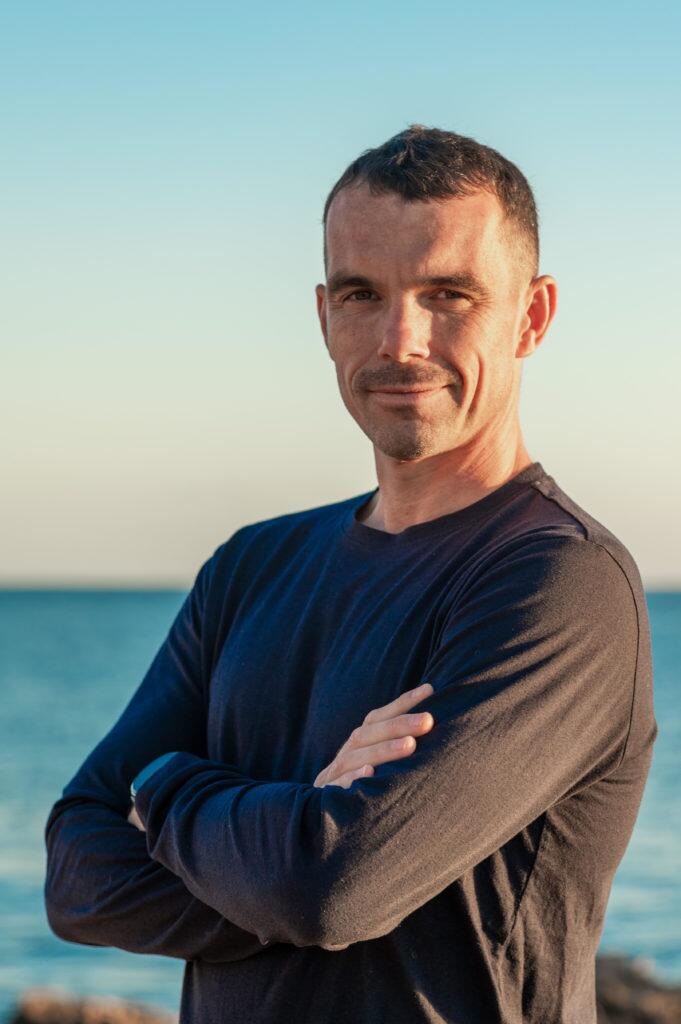 Where We Are Now
On Friday, April 1st, 2022, we said goodbye to Pascale Dufournier when she tragically lost her battle against cancer. Pascale's beautiful qualities of presence, patience, passion, and style will always remain as the bedrock of the company that she founded. Victor has stepped into his natural role as Company Director. Under his leadership the business continues to grow and prosper while adding a new generation to the 'family' that will see Prestige into the future. We have a dynamic team of 20 multilingual professionals who are dedicated to upholding the company's core values, as they strive to fulfill our clients' dreams. The staff reflects a synergy of economics and ethics that Victor has brought to the company. He says that what makes Prestige special is, "the mix of experiences, our strong ethics, our love for the Island, and our long-term vision of the special relationship between the company and our clients".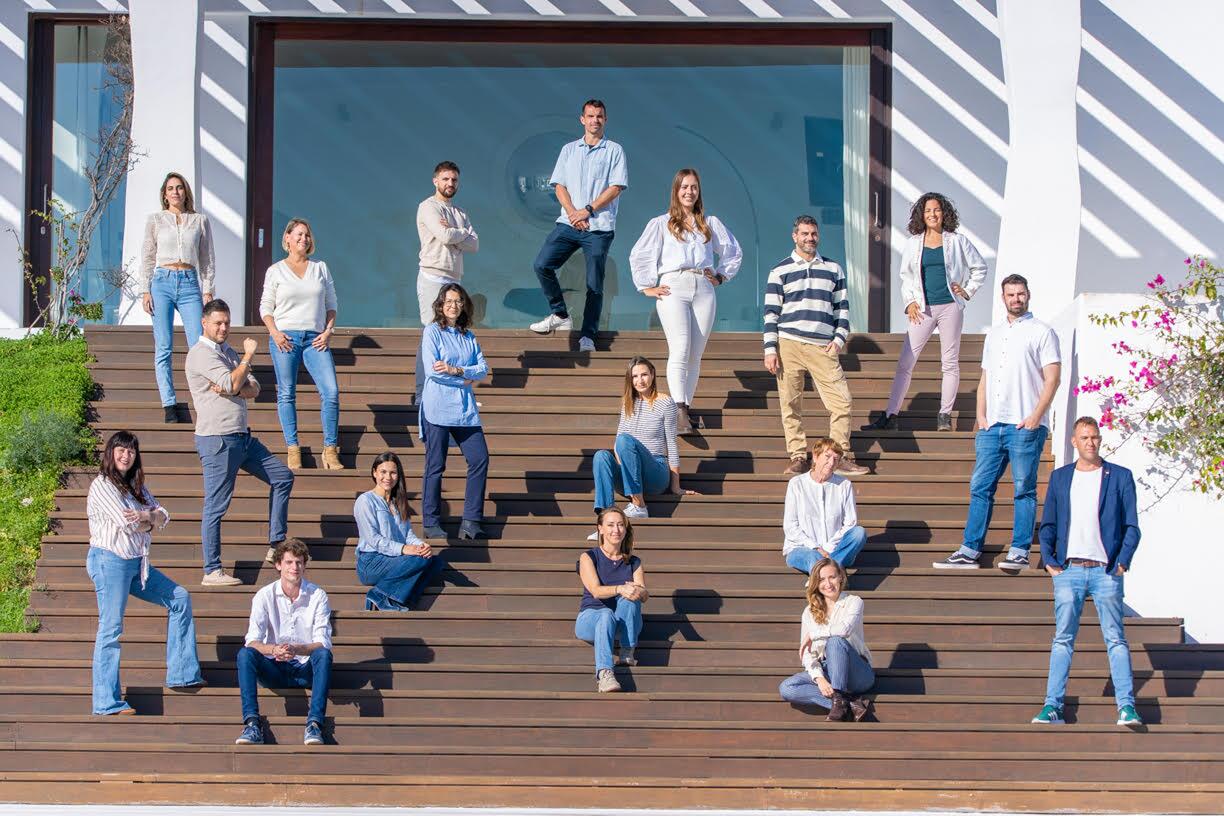 Our Company Values
The values that Pascale established from the beginning have endured and evolved as the company has grown. In all aspects of our business – sales, rentals, listings, and concierge services – we provide personal service with integrity, style, and care. Our longstanding reputation for transparency and professionalism has been recognised by the major real estate associations in Ibiza: the PIMEEF and APIBIZA. 
These values enable us to take excellent care of our clients in all aspects of real estate: finding the highest quality properties, organising unparalleled marketing, and having our finger on the pulse of local insights. Perhaps even more important is that we offer these services with grace and a smile. Clients of Prestige can still sense the French flair for elegance and 'joie de vivre' that Pascale brought to our lives and our work.
We Care About Ibiza
Our company strives to balance the pursuit of economic prosperity with support for the environment and social equity. Prestige has made green living a priority since 2017, and with the help of our tree planting offsets, we became a fully carbon neutral company this year. Prestige actively collaborates with local environmental organisations, and part of every commission for sale or rental is donated to IbizaPreservation in support of their wonderful work in protecting the island's environment. We are particularly proud of our current campaign entitled 'Campaña Escombro'. In collaboration with the Novaforma construction company we aim to clean up illegal construction waste dumping sites on the island. Prestige also makes regular contributions to local charities that focus on promoting fairness and social justice.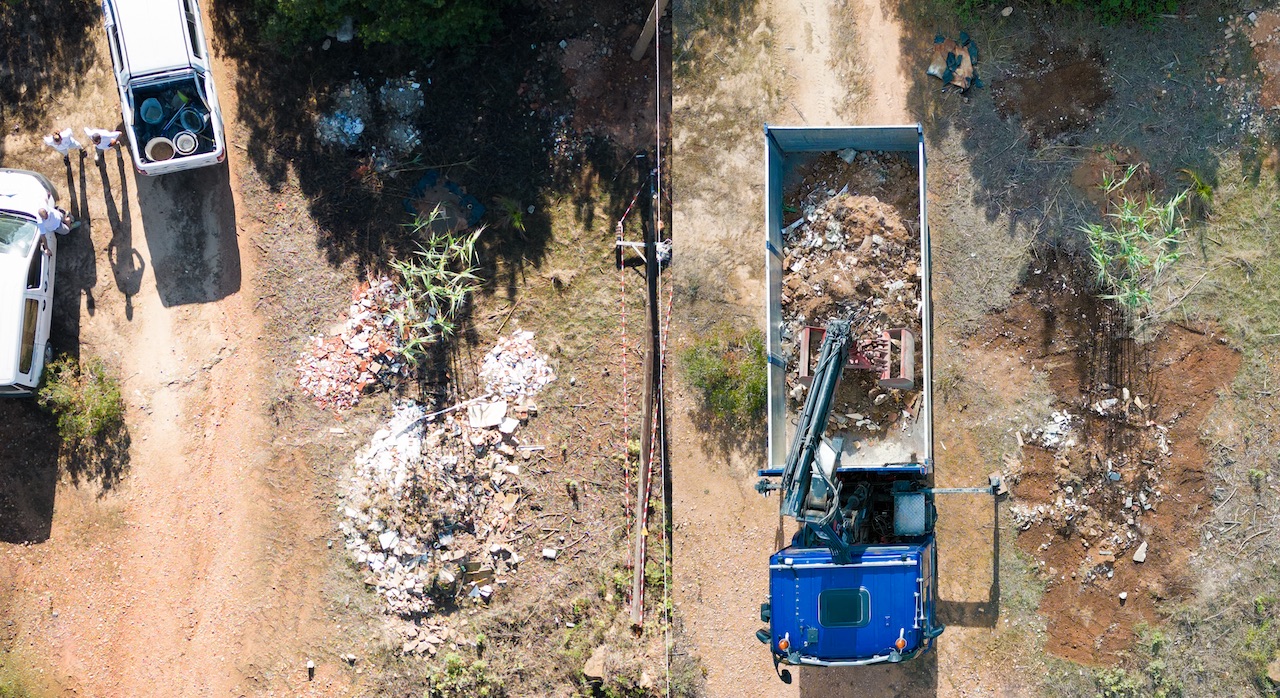 Prestige Properties has always been inspired by the love of Ibiza. Our vision for the future is to continue sharing our success in ways that help the island to evolve in a positive direction. We encourage our clients, collaborators, and all businesses on Ibiza, to join us by actively embracing the spirit of "Going Green & Giving Back".