Santa Gertrudis will immediately captivate the heart of anyone looking for a prime location in Ibiza where modern contemporary elegance, vast countryside and up-market living are all combined. Although there is nothing pretentious about Santa Gertrudis, many European families, artists, and luxury tourists are attracted to the area for its well-endowed location, traditional village and family-bohemian lifestyle.
Located directly in the centre of Ibiza, Santa Gertrudis, otherwise fully known as Santa Gertrudis de Fruitera, offers quick access to Ibiza Town, Santa Eulalia and all the surrounding beautiful beaches the island has to offer. That is if you can tear yourself away from it's incredibly charming village! The village although relatively small, has plenty to offer and is architecturally styled to perfection, with a recently renovated main square plaza and a beautiful central 18th century-built church.
Everything in the plaza square, including the church and surrounding lined streets of immaculate terraced housing and apartments, are all perfectly matched with whitewash and yellow exterior design, creating a picture-perfect and modern-authentic resonance.
The village itself is filled with an array of fantastic and highly recommended bars and restaurants with a wide range of culinary choices from global cuisine options to those more local, traditional bars. In fact, with so much on offer, visitors strolling the village may bypass some of the most favourable hidden village gems.
Extending beyond places to 'wine and dine' are plenty of unique craft, accessory and antique shops, art galleries, fashion boutiques, interior design stores, as well as a quaint children's playground (a perfect, everyday meeting place for local parents and children). The surrounding agricultural landscape dominates the area and supplies acres upon acres of farmland and expansive countryside views.
Many new international residents have sought houses on the market in Santa Gertrudis, particularly those seeking a family-friendly and like-minded community. The village typically draws families due to its impressive private and public schools, including the renowned and popular Morna International College. The area offers a peaceful and safe environment where many Ibiza residents, both living in Santa Gertrudis and from across the island, find a place to relax and enjoy life in a tranquil setting.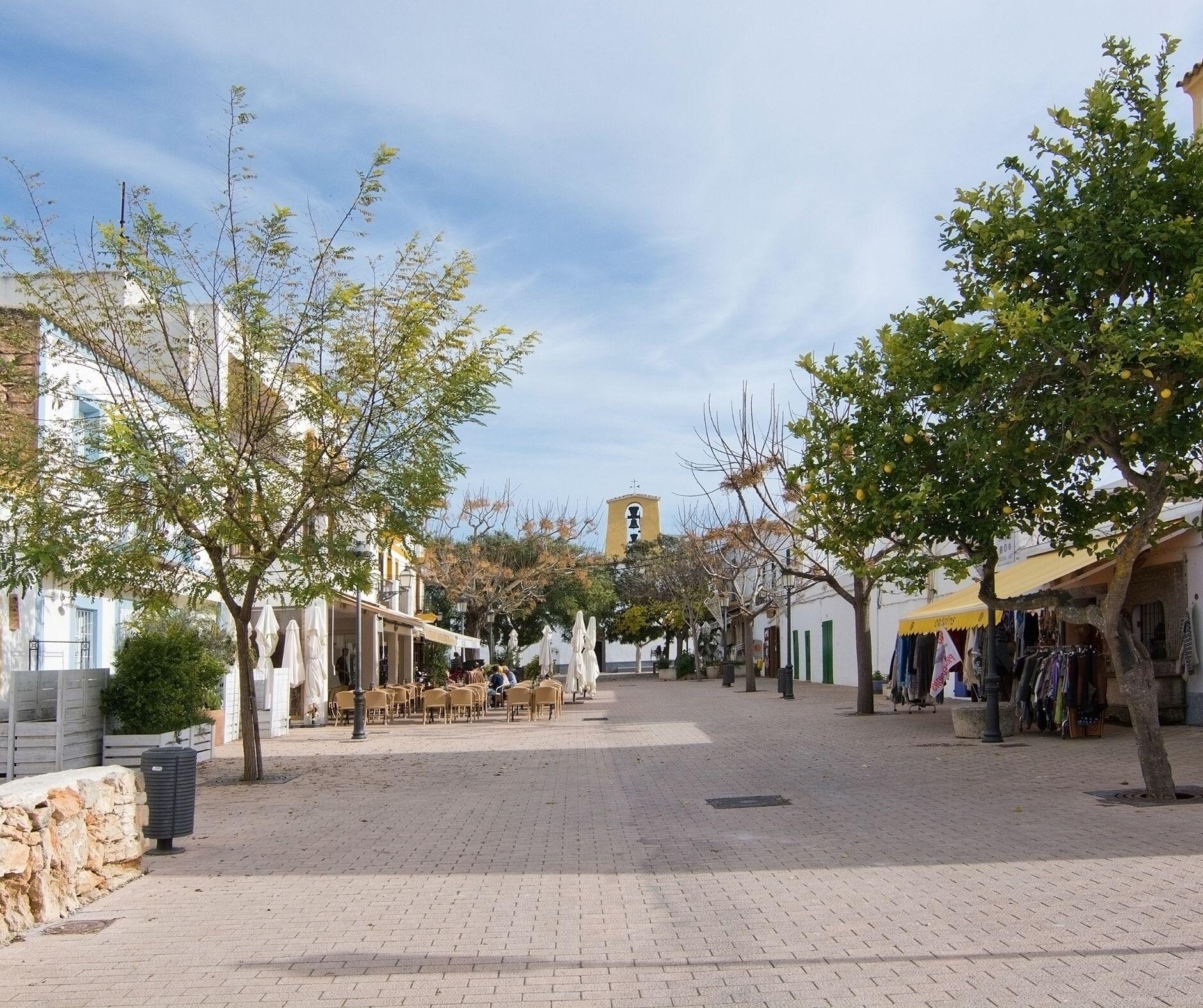 Secret insider's knowledge: Santa Gertrudis's bars, restaurants, shops and more…
In the centre of the plaza square sits one of the oldest and most renowned bars, serving the absolute best Serrano and Iberian ham, Manchego cheese, cured loin, chorizo and sausages. It is a popular local meeting point and the outside terrace is almost always spilling over with regular customers. Inside is well worth a visit too, simply to see the unique surrealist display of donated art, which is particularly cosy during the winter time when they light the open fireplace for their guests.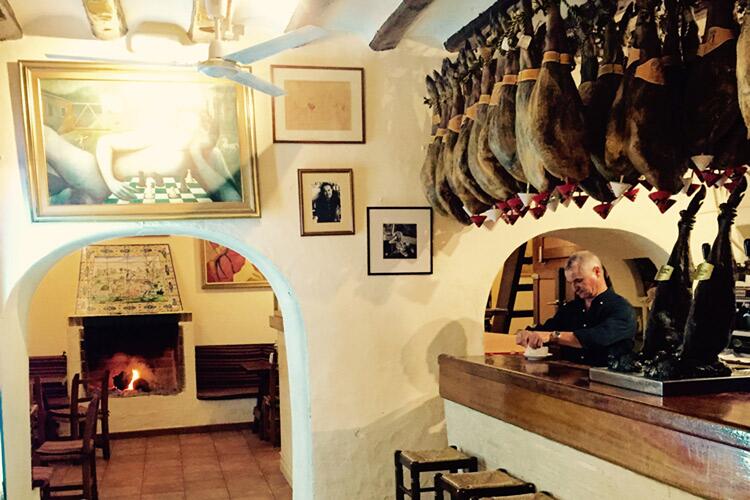 Musset is an ideal place to enjoy homemade vegetarian, vegan and healthy food. Particularly popular during the breakfast and brunch period with many 'post school drop-off' parents stopping by to enjoy their great selection of delicious, wholesome breakfasts and natural juices. The atmosphere is super relaxed, bright, and airy with a modern contemporary style and an outside terrace overlooking the children's playground (across the road). Mussets is particularly convenient for remote workers and business meetings due to having plenty of space to accommodate and a strong free Wifi connection.
Wild Beets is a stylishly urban setting serving organic, locally sourced, healthy raw and vegan food. The restaurant provides plant-based dishes that bring a light touch to nature's gifts from a carefully calibrated menu that ensures maximum nutrient density and flavour. Wild Beets combines science, nutrition, and love of good food to bring a healthy awareness to the table.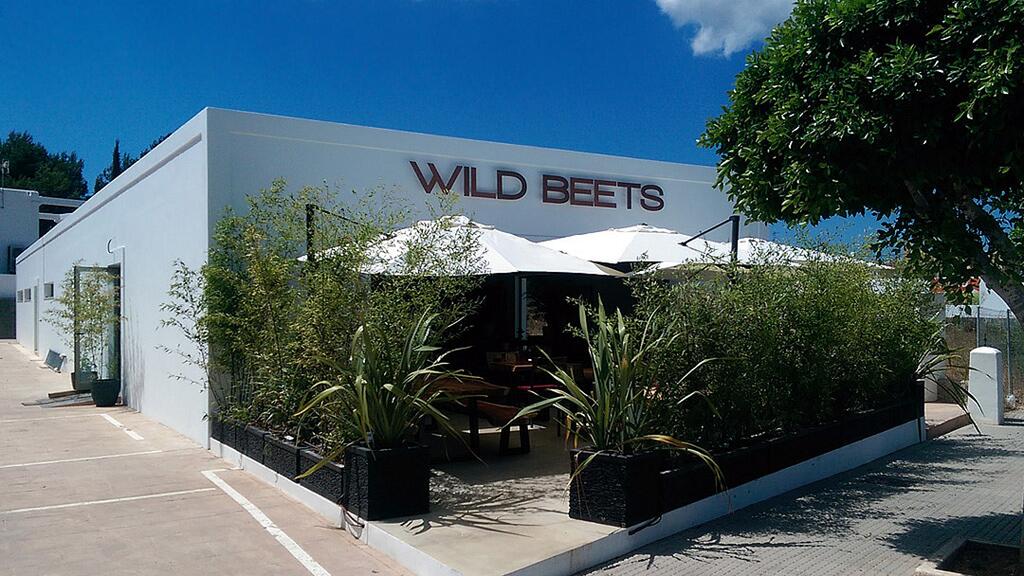 Can Mimosa is a beautifully renovated 200 year old farmhouse restaurant that sits peacefully just behind the main square of Santa Gertrudis village, and boasts of the villages only enclosed restaurant garden that grows much of their own produce. True to its genuine Mediterranean atmospheric and cosy environment, this family-run restaurant is warm and welcoming, serving weekly a 'Menu Del Dia', a seasonal Mediterranean evening 'A la Carte' menu, and the islands most talked about Sunday Roast – which is fully booked week after week.
SOMM Wine Shop Ibiza choses their wine producers with the utmost care. A talent for hand scouting and selecting the very finest wines in all price points. All the wines are chosen by a team of sommeliers and expert consultants, together with more than 20 years of experience in the world of wine. If you can meet Swedish owner and Sommelier, Anders Enkvist, he will happily share his expertise and loving knowledge of wine without hesitation.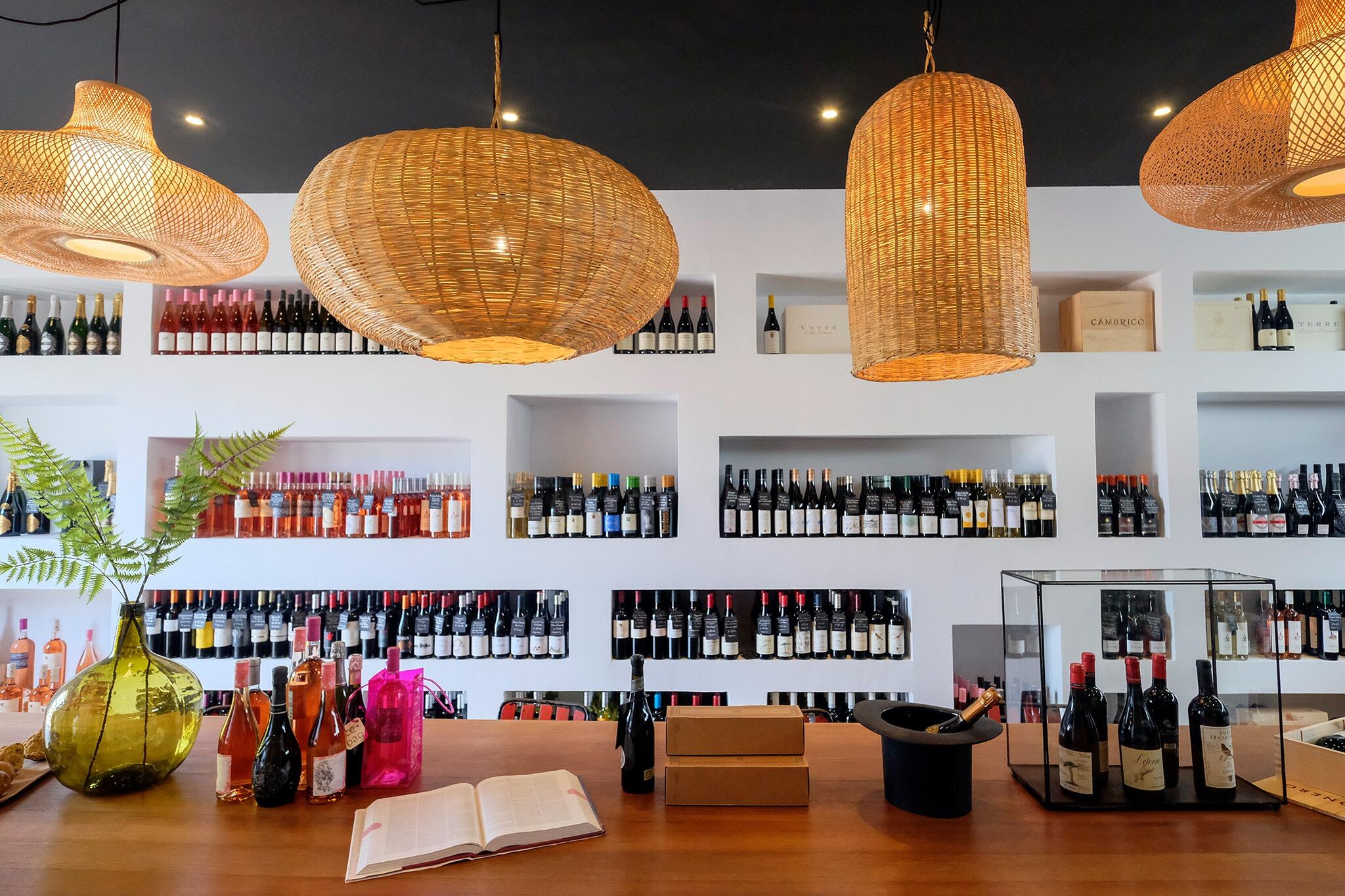 No 74 L'Atelier is a warm atmospheric venue that welcomes everybody from the little ones to the grown-ups. This superbly decorated spot offers everything from Grandma's homemade traditional dishes, a store selling their very own brand designs from natural and organic materials, and regular weekly artisan and creative workshops for children and adults including ceramics, macrame and book binding!
Bottega il Buco is the latest extension of Donna Lennard's acclaimed NYC restaurants. The team offers a rustic setting with delicious Italian and Mediterranean gourmet products. With a no fire kitchen, the focus is on salami, cheeses, and tinned fish from the Iberian Peninsula and Italy, as well as beautiful fresh salads, ceviches and local catch. Their ancient grain Sicilian focaccia is the staple of Bottega with a variety of toppings that change with the seasons.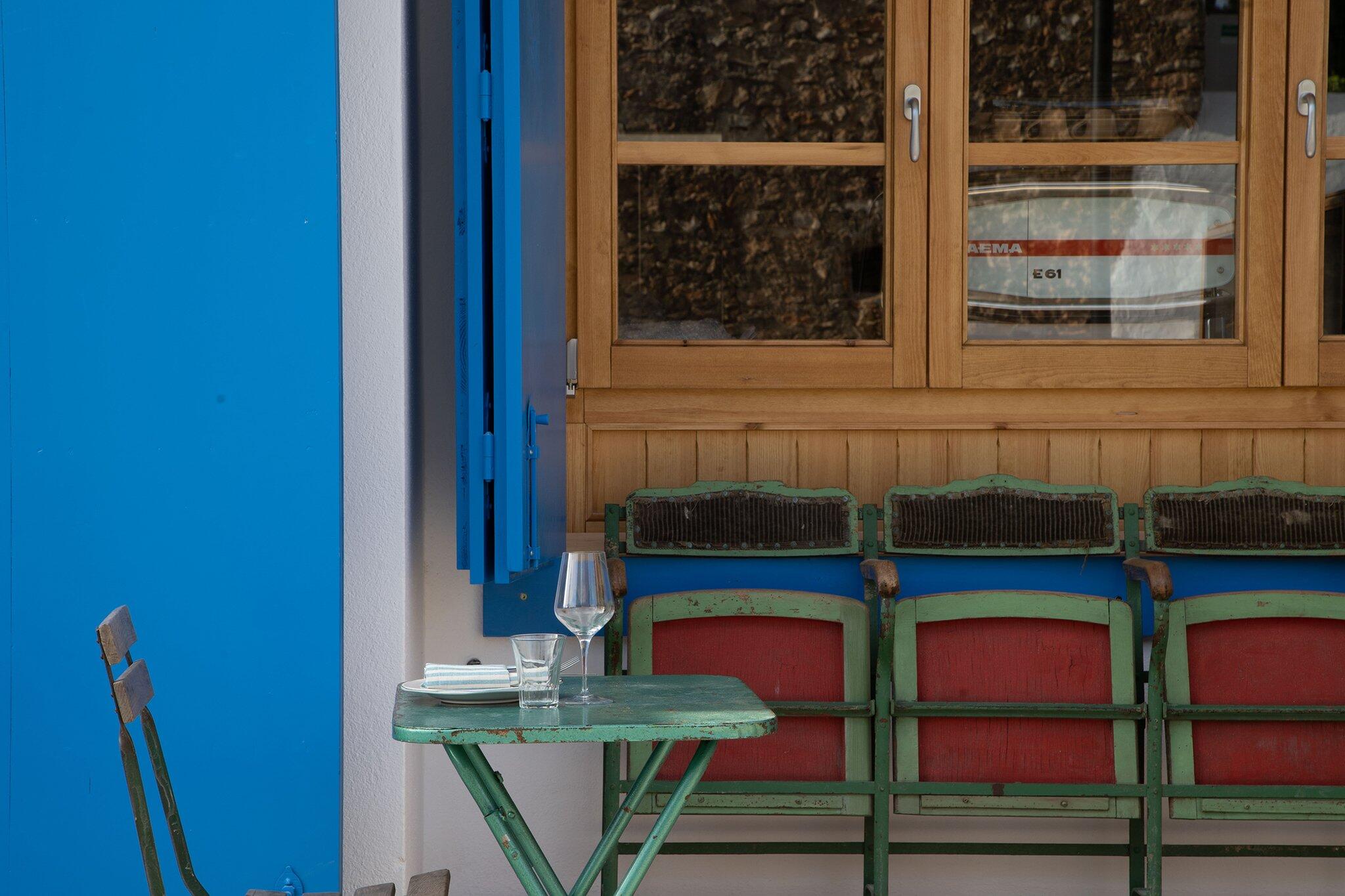 Zeno Ibiza is a pleasant Italian restaurant and pizzeria. The pizzas are wood oven baked using typically classic recipes with quality Italian products. The dishes at Zeno Ibiza are characterised, above all, by their simplicity and strength. Perfect to eat in or take-away, and one of the most notable pizza outlets on the island.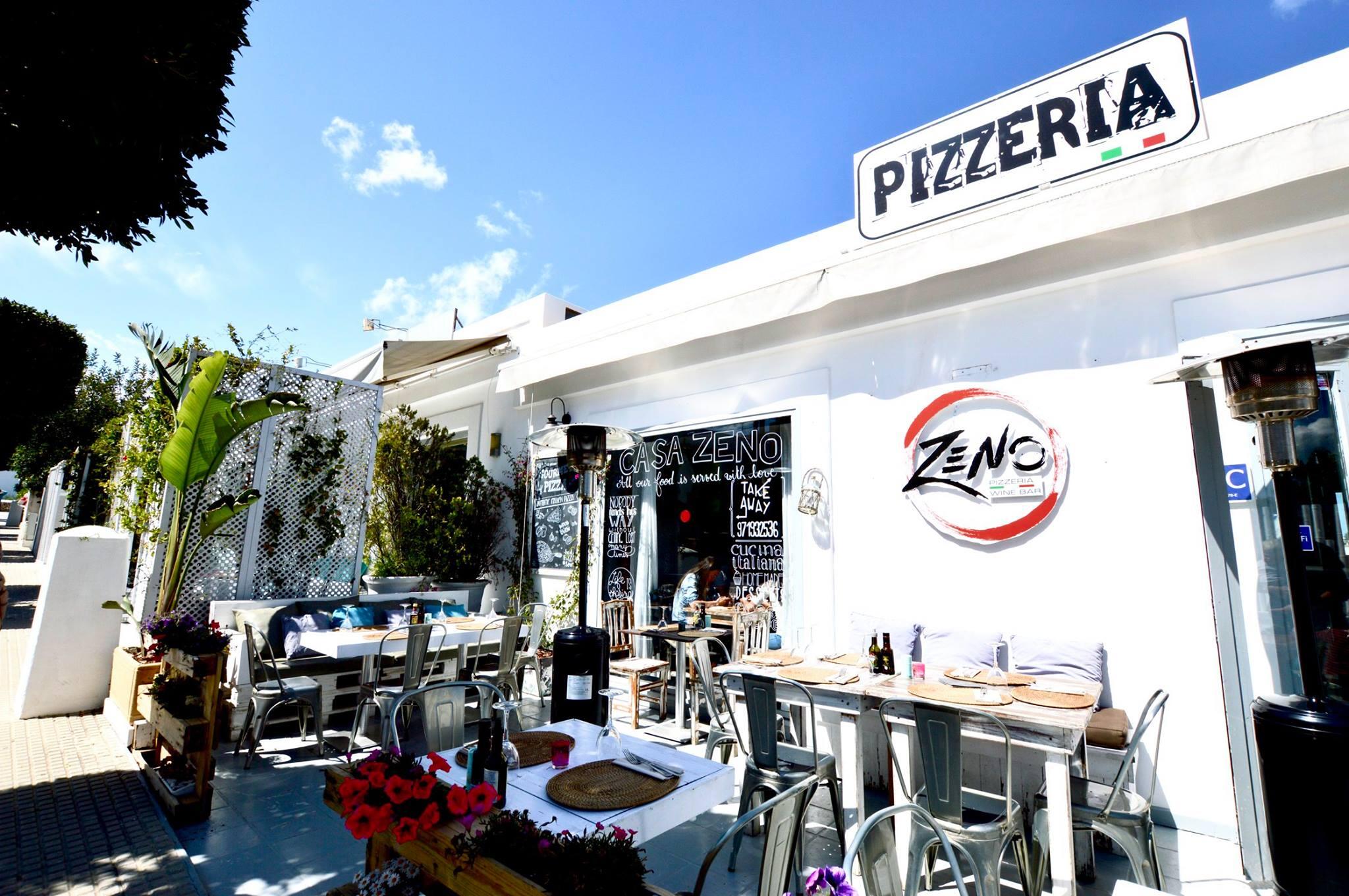 Located just a few minutes from the village centre sits SLUIZ, a warehouse store filled with unique shopping of quirky and bizzare home decoration and clothing, as well as offering a place to sit, eat and drink. Beware, you may drive past and think it is a circus from the outside, which completely reflects their controversial marketing and brand concept.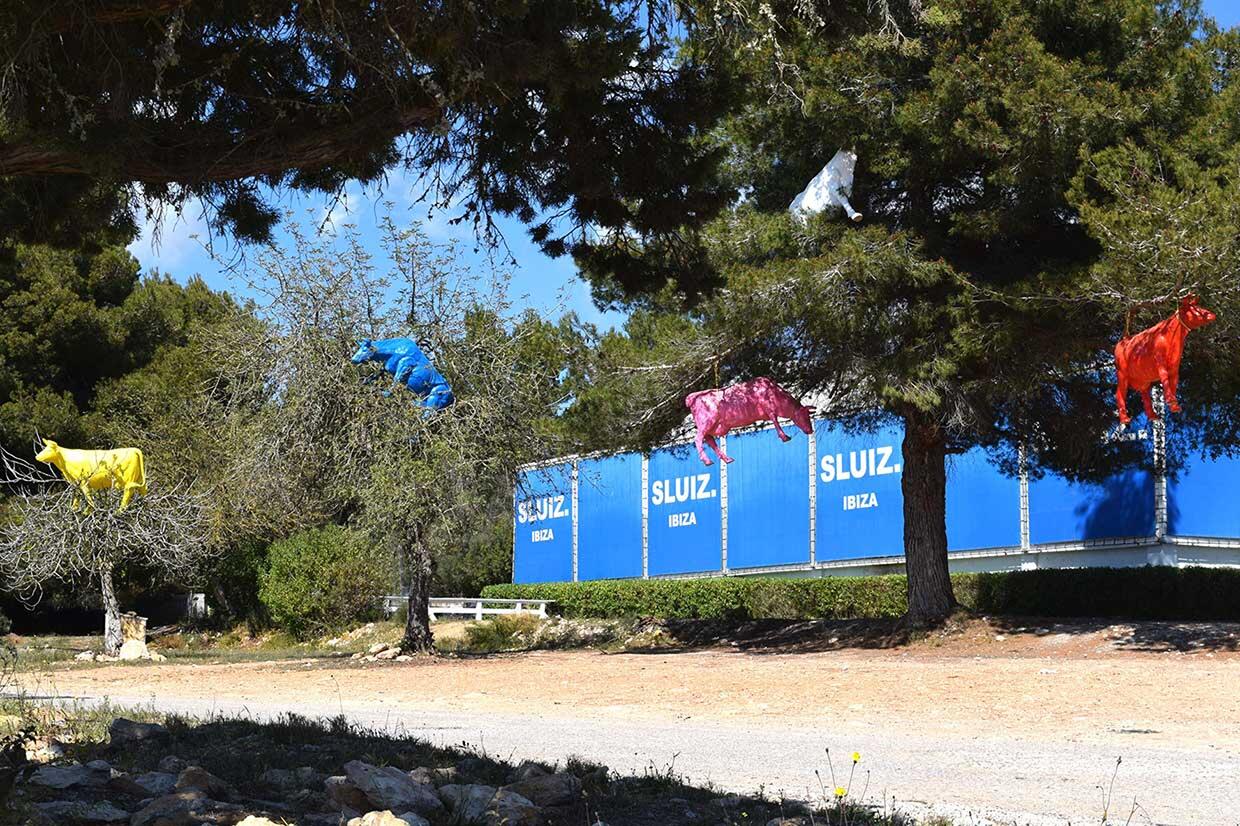 Es Cucons family-run Hotel offers a relaxing location immersed in the rustic beauty of Ibiza's natural landscape, without forgoing any of the luxuries associated with high-end holidays. Their sister shop is located in the buzzing village of Santa Gertrudis and is the ideal place for some retail therapy. The stylish space is filled with fashion, gifts, homewares and much much more.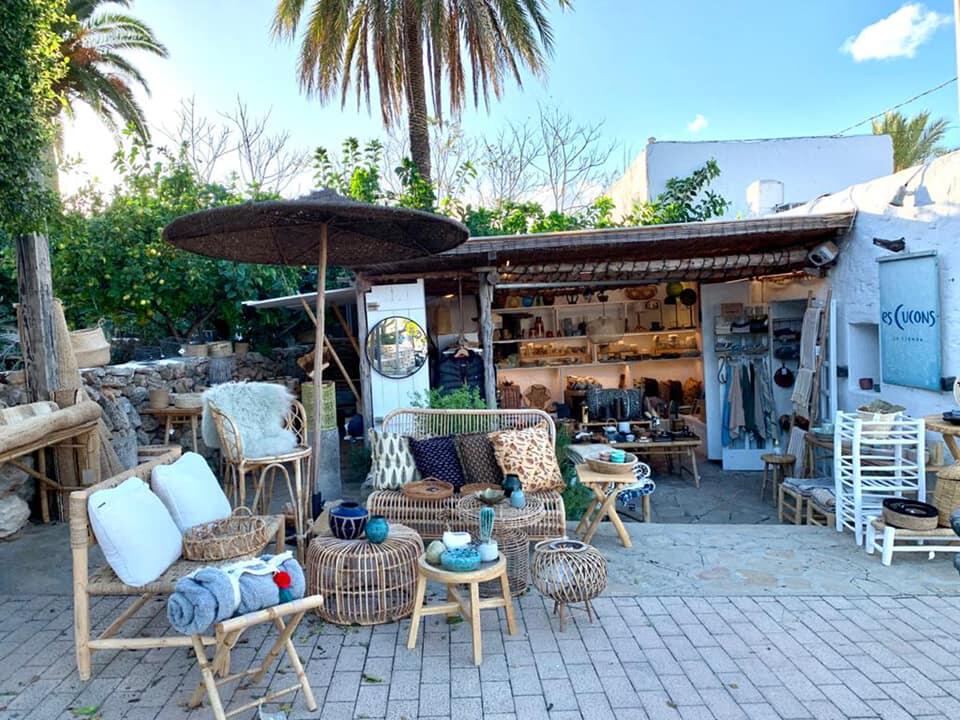 Skandish is a stylish concept store, where modern contemporary and a retro aesthetic is perfectly blended to match today's Balearic lifestyle. The store is a typical village lifestyle boutique that offers clothes, accessories, household goods, interior decor and collection of healthy foods, all very much derived from the inspiration and influence of current trends in both Britain and Scandinavia.
Angel Acien Farm has been in agriculture since 1968 and is the largest producer of the island's own crop. The two stores (one in Santa Eulalia and one in Santa Gertrudis) sell all the local fruit and vegetable production from the farm, and in addition, you can find a wide range of national and biological products on offer too.
Las Cicadas is an elegantly restored luxury farmhouse turned Boutique Villa. The conveniently located home is set in the rural heart of the island, close to the village of Santa Gertrudis. An incredibly popular wedding venue and a truly unique and authentic property infused with history and Ibicenca bohemian culture.
Zero Gradi Ice Cream Shop is run by Italian owners Benvenuto Belingheri and Monica Panzeri. Serving the very best island ice-cream imaginable with a commitment to use fresh local products and a natural approach to creating their very own homemade 'Gelato'.
Santa Gertrudis extends past the actual village itself, although the village in particular is fashionable for all year round living and incredibly popular, the demand for authentic modernised Mediterranean style villas and contemporary style homes, situated in the midst of the surrounding vast landscape and farmland is why Santa Gertrudis is one of the leading areas in the Ibiza property and villa rental market.
Check out our Property for rent or sale in Santa Gertrudis
Properties for Sale and for Rent in Santa Gertrudis
The municipality of Santa Eulalia, to which Santa Gertrudis belongs, is immensely popular and offers a wide range of a variety of properties within different cultures, communities, and styles. Why not browse over our recent article on Santa Eulalia and find out which area suits your preferences with our informative guide.