From vaccinations, health tests (PCR & Antigens), COVID-19 flare-ups, and new virus strains, to changing restrictions and entry conditions for each European border, it would be totally justified to still feel a little apprehensive about travelling!
So, to help reassure everyone, we've put together our latest Ibiza summer 2021 travel update, with plenty of linked information about what needs to be done in order to travel with ease.
We want everyone to feel confident that Ibiza hosts many pleasurable lifestyle and travel opportunities, and has demonstrated a strong summer thus far for the season 2021. 
What is the travel status of the Balearic Islands & Ibiza 
If you are travelling from the UK, a traffic light travel system is currently in place which denotes the countries granted safe for entry and where citizens and residents are allowed to travel.
If a country is:
Red – you will only be allowed to enter the UK if you are a British or Irish National, or you have residence rights in the UK.
Amber – Arrivals from amber list countries who have been fully vaccinated under the UK vaccination programme (plus 14 days), will no longer need to quarantine or take a day 8 test if they can provide proof of their vaccination status to carriers in advance of travel to England. 
Non-vaccinated passengers arriving from amber countries need to provide evidence of a negative test result prior to travel, self-isolate at home for 10 days, and take a test on day 2 and day 8 after arrival. 
Green – Open for travel with required COVID-19 testing prior to returning to the UK.  
The Balearic Islands, including Ibiza, were added to the AMBER LIST as of July 19th.  
These traffic light regulations are regularly reviewed,  to stay up to date please see the UK Government Website: International Travel for most recent announcements.
What do I need in terms of documentation and health requirements to enter Ibiza
When travelling to Ibiza whether from the UK, Europe or the rest of the world, arrivals at the border are required to provide proof of a negative PCR/Antigen test or health vaccination passport, and complete a simple health form with a QR code on arrival. 
What are the current COVID-19 measurements and restrictions in Ibiza
Ibiza has been incredibly efficient over the past 18 months, and particularly cautious to ensure the health and well-being of everyone. Our restrictions and measurements are regularly reviewed and you can stay updated with our Covid-19 2021 News here.
The only main difference compared to pre-Covid-19 seasons, has so far been the closure of our nightclubs and large-scale overcrowded venues, including some hotel events. Certain other events, like planned weddings and cultural seated events are able to now go ahead with safety measurements and a maximum number of guests in place. 
What is the tourism like in Ibiza 
Our rentals team at Prestige Properties Ibiza and the local island community have seen a positive flow and strong enthusiasm for travel so far this season, with slightly less overcrowding, but still a vibrant and steady number of tourists across the board.
What's on in Ibiza 2021?
Everyone is welcome and able to enjoy their holidays with the freedom to move around and experience everything on offer.  All outdoor activities and social events, such as relaxing on beaches, swimming, sporting activities, visiting landmarks, shopping, local markets and hippy markets, and enjoying the restaurants and bars (including the beach clubs) are open and available as usual.  
It has become apparent over the course of 2021, many more visitors have taken interest in private boat days with overnight Formentera stays, a variety of culinary experiences, luxury hotel day experiences, or enjoyed private villa settings and unique personal events.
Boat Charters 
With five main marina ports including Marina Botafoch, Ibiza Marina, Ibiza Old Marina, Santa Eulalia and San Antonio, experiencing life out on the open waters, surrounded by the beautiful nature, under the sun, in peace and quiet has seemingly been an optimal choice for many island visitors over the last two seasons. Ibiza is filled with boating and yacht charter companies, however one of our preferred partners for many years is SunMarine, located in Marina Botafoch, near Ibiza town.
Creating the perfect boat day trip with a private skipper to explore beaches and bays of Ibiza, or even heading for a day trip over to Formentera has been an incredibly popular vacation experience with a variety of options to suit all styles and budgets.
Culinary Experiences 
For the majority, a vacation in Ibiza also means the luxury and enjoyment of Mediterranean evenings with a little al fresco dining of great food and a little added 'let your hair down' events, like visiting the renowned Lio at Marina Botafoch, where guests can enjoy an incredibly stylish and elegant waterfront views of Ibiza bay and Dalt Vila from their open-air terrace and watch an engaging evening of performance and cabaret artists. 
In fact, all of our restaurants and seated cultural venues have been fully open with terraces operating at full capacity since May. Over the past few months we have seen a positive influx of new restaurants and bars opening up in a variety of urban areas on the island.  
For example, in Santa Eulalia the brand new restaurant, Higo, offers a unique experience in the world of Nikkei cuisine. Nikkei is grounded in centuries of culinary history, weaving the influence of Peruvian and Japanese cuisines.  
Using the finest organic ingredients cultivated by their restaurant, they offer an exciting, fresh interpretation of Nikkei dishes, including lots of vegetarian options.  Dine on their outdoor terrace garden and enjoy the beautiful views over the harbour of Santa Eulalia.    
Equally, AristoSushi, formed by restaurateur and owner of Can Domingo Ibiza (a gastronomic reference point on the island) and his partner, have embarked together on a new adventure, expressing their love for Japanese cuisine.
Their brand-new restaurant, located in the heart of San Rafael, offers a modern-contemporary and intimate setting where guests are welcomed all year round to enjoy Ibiza's most authentic sushi, using exceptionally high-quality and specifically selected products, comprising ecological salmon, bluefin tuna, and organic Italian rice.  And, their unique approach to take-away sushi and delivery boat services makes for one elegant dining experience.
Luxury Hotel Day Experiences
Enjoying a little extra luxury seems to be high on everyone's vacation agenda this summer season. Whether due to missing out on the travel season of 2020, the accredited stress over recent global events, or a 'life's too short attitude', we have certainly seen many take to Hotel Day Experiences including lavish lunches, spa treatments and relaxing pool afternoons listening to live DJ sets over cocktails. 
OKU Hotel opened its doors for summer 2021 offering a five-star venue just a moments' walk from the beautiful Cala Gracio bay.  The stylish hotel is perfect for those wishing to experience the very best of Ibiza's lifestyle with high-quality food, a stylish design, and evenings brought to life by resident DJ's as the sun goes down.  Ibiza Spa & Wellness Retreat at the brand-new Six Sense Hotel offers treatments that also go beyond ordinary. With 1,200 square meters dedicated for wellness, the centre hosts a spectacular array of facilities including a Rose Bar longevity lounge, steam room, hammam and a holistic anti-aging program with nutrition guidance and modern healing methods, along with a state-of-the-art fitness area, café and juice bar, and outdoors massage catacombs with direct access to the organic gardens, where ingredients for the spa botanicals and Alchemy Bar are grown.
Private Villa Events 
For those who wish to stay away from the cosmopolitan scene and the crowds, or even for those who would prefer to keep the night young, then many private and ultra-exclusive catering and events teams are available.
Intimate home dinner parties with live DJs, music, entertainment, spectacular personalised projection shows, great food, personal cocktail mixologists, and kid's entertainment are just to mention a few of the innovative requests received across the island to create dream holidays. Before organising such an event please inform yourself about the latest Covid-19-related restrictions regarding reunions and "night life".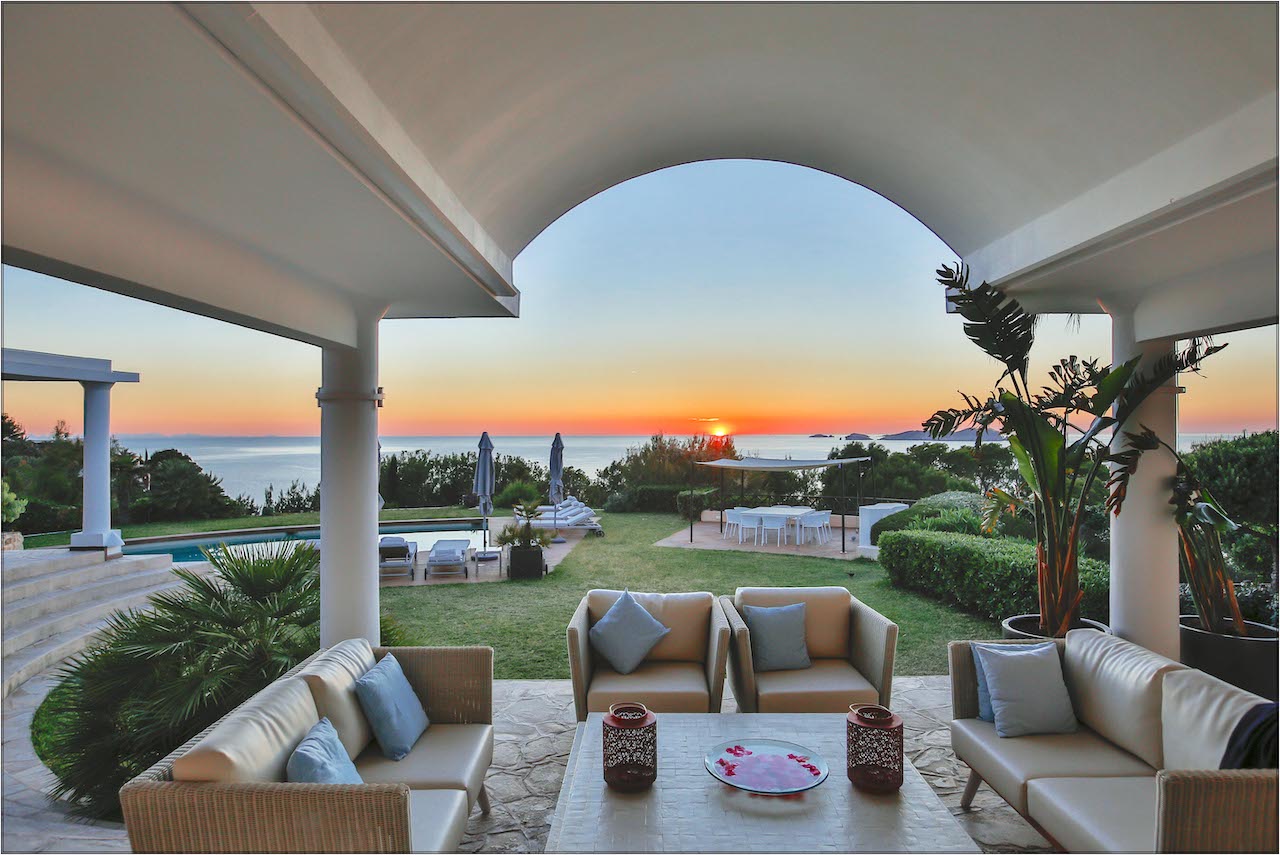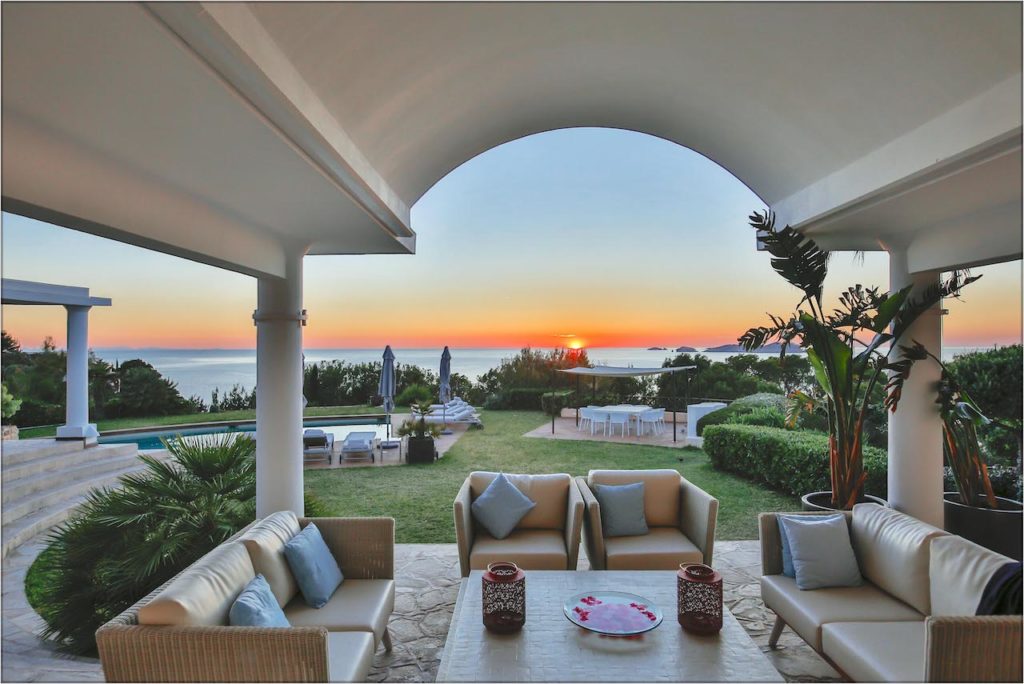 One thing is certain, with any travel commitment, we all need to be prepared for the possibilities of change and adaptability to such circumstances. The season of 2021 has gone well thus far, and we can see the light at the end of the tunnel for travel and tourism returning back to normal in the near future. 
The good news is our Prestige concierge and rentals team are well-equipped and experienced in helping prepare your perfect holiday from beginning to end. Just simply let us know how we can best assist you! 
Contact