Living and residing in Ibiza sounds like a dream, right? And, whilst that may be true, purchasing a luxury property on the island can be far from easy, especially when handled by the wrong agency. 
With our help, you can navigate the multiple dynamics within the real estate industry and find an agent who understands the market, resulting in an outstanding and desirable outcome for your purchase or sale.
Read on to see our list of valuable tips to look out for when choosing a luxury real estate agency to assist you.
Never Underestimate Professionalism and Experience
Unfortunately, Ibiza has many amateurs at play-people who want to make big wins with little effort and no accountability. As a result, anyone with a website and some contacts can call themselves a realtor since educational training and certifications are optional for real estate agents in Spain.

Always be sure to select an experienced agent in every sense of the word. You should always be able to visit a physical office in person to see how they work. Just as an expert in any industry has education, credentials, professional body certifications, and insurance, real estate should be no different. Look out for well-trained agencies registered and associated with professional bodies like PIMEEF and APIBIZA.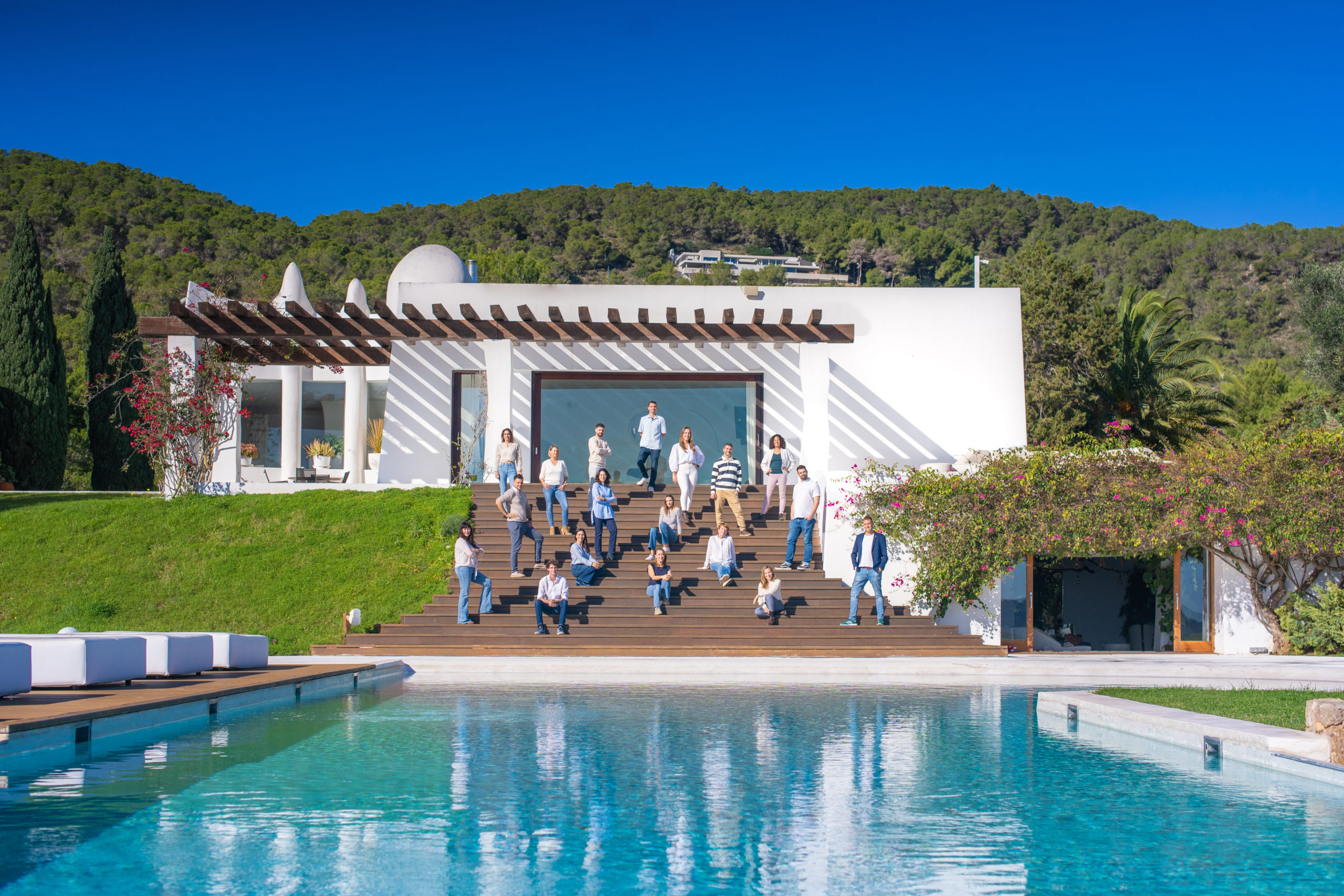 An Established Real Estate Agent in Ibiza
An established real estate agent will be well connected: demonstrating a comprehensive portfolio of direct listings and shared listings with integrity partners. They will be able to provide a full range of services to clients in collaboration with property managers, builders, architects, lawyers, notaries, and gestorias, all in a variety of languages as well. 
Online Presence and Marketing Strategies
A quick online search for 'real estate agents in Ibiza' is always essential. Real estate agencies that excel in their marketing and online presence will always rank higher in Google search results. Furthermore, their website will be user-friendly and feature a wide variety of nicely presented properties. Property descriptions should be detailed and well written, with professional photography and videos, and possibly even virtual 3D tours.
Real estate agents with authority will also have regularly printed publicity through billboard advertising, company cars, public relations, and magazines. Finding out your chosen agency's online presence, presentation and marketing strategy is a clear way to determine its strength in the real estate sector. This is especially important when selling your home.
Choosing Your Luxury Real Estate Agency in Ibiza
You may wish to speak to those around you who have recently worked with an Ibiza real estate agency and ask for recommendations. A referral can be a precious resource when selecting a real estate agent. However, if you are new to Ibiza, you may have difficulty finding a reliable recommendation. In either case, any client who plans to buy or sell a property (with or without recommendations) should follow the advice outlined below to ensure they work with a reputable real estate agent.
Make sure you conduct thorough research, ask around and do not settle until you are confident you have found the right agency. Be sure to scan through testimonials and Google reviews to get a glimpse of the services and standards of your chosen agent. 
Ask as many questions or request as much information as you need. Ensure that all fees, costs, and general agreements are clearly stated and that you are comfortable with them. You should always feel at ease throughout the entire process, that you are adequately informed, and that you can ask every question you have (regardless of how large or small it may seem). 
Don't hesitate to move on if you feel pressured to make a decision or if someone withholds information from you.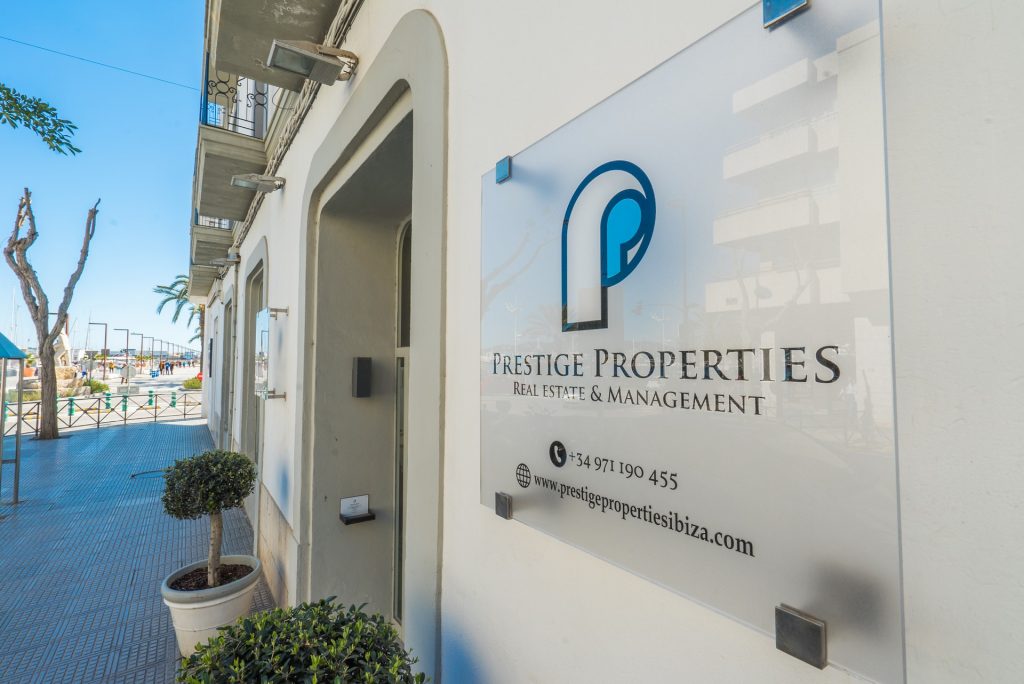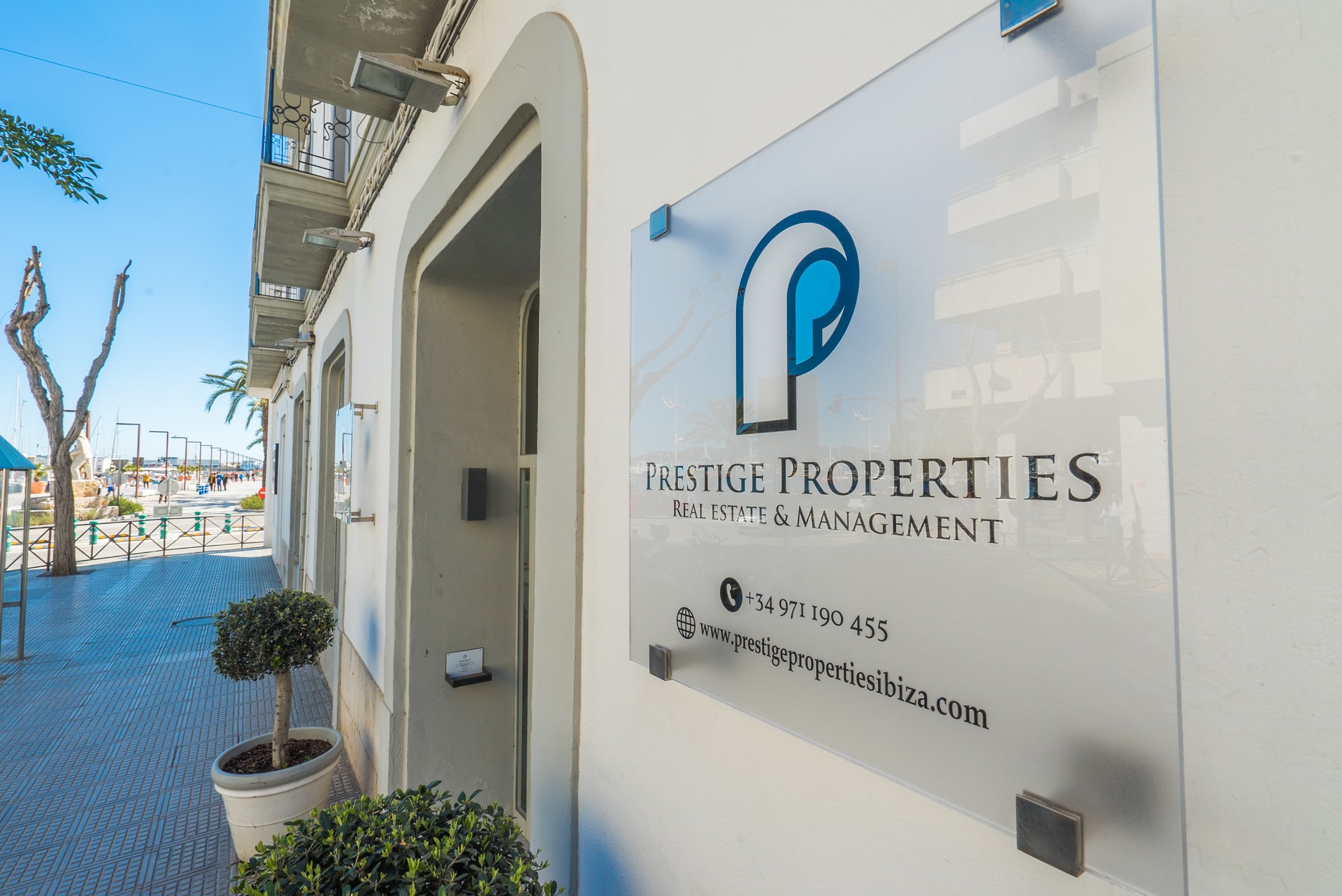 Are we the Right Luxury Real Estate Agent for You? 
Buying and selling a home is considerably less stressful if you work with a professional real estate agency with the necessary skills, knowledge and infrastructure. 
We hope our articles, "15 Great Reasons to sell your property with Prestige Properties" and "18 Great Reasons to Buy a Property with Prestige Properties" will give you confidence that there are luxury real estate agents in Ibiza that are every bit as reliable, trustworthy, and efficient as you had hoped for. 
Thank you for staying updated with us at Prestige Properties. We hope to see you soon!