Discover Ibiza´s fantastic natural environment while working out your body or learning and practising a new, fun activity. It´s time for some fun in the sun!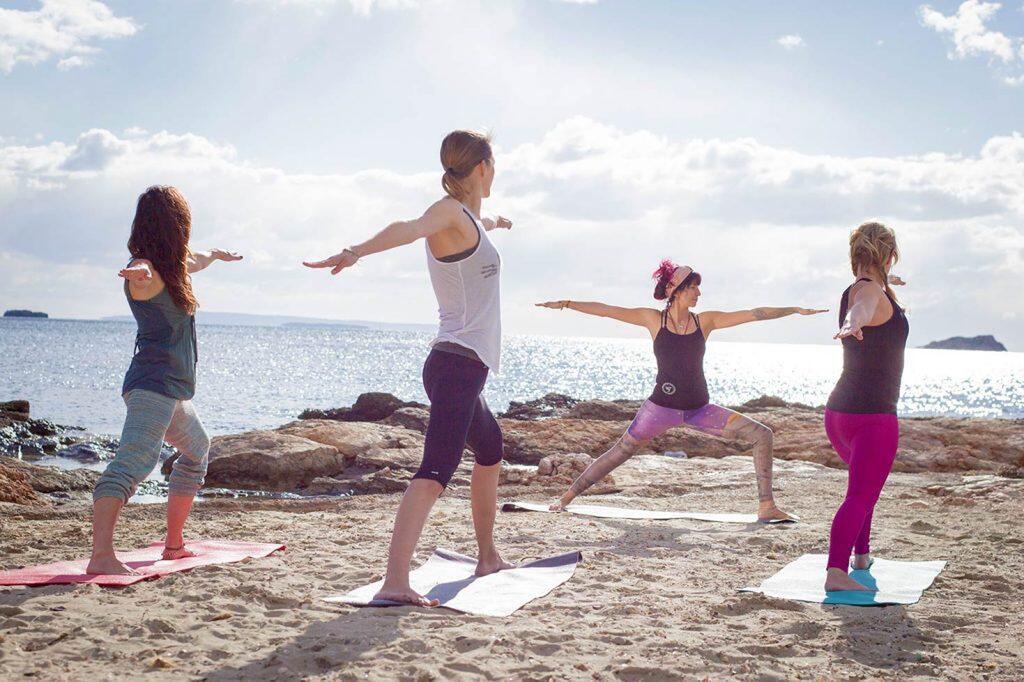 Get some workout on the beach
The Workout Club Ibiza offers a great way to get started for the day. They offer personal training sessions of Yoga, Pilates and aerobic training on the beach either for yourself or in small groups. Their workout is based on the Russian kettlebell system and will help you to quickly get rid of unwanted body fat, give you strength and energy as well as lift your mood and motivation. Additionally, they provide coaching to give you advice on how and what to eat, strength and breathing principles and on how to lower stress levels.
Surfing without waves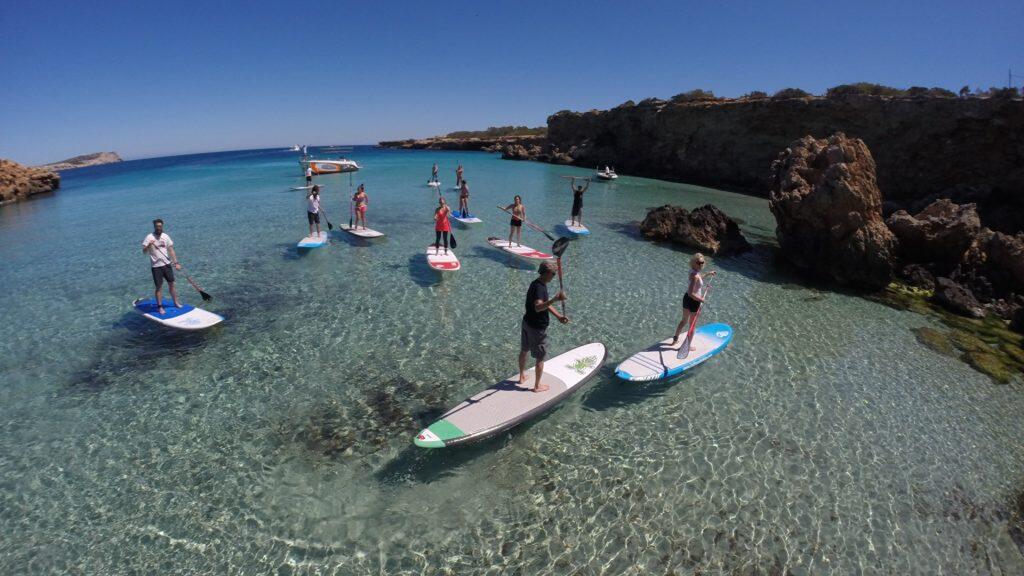 Paddle Surf or Stand up surf is the new way to discover the Mediterranean sea these days. This sustainable activity will give you a completely new perspective of the Ibiza coastline. Paddle surf has become quite popular in the Mediterranean in recent years, as well as kite-surfing. But while you can practise kite-surf only on a windy day, paddle surf or SUP as the locals call it here, can be practised even during the hottest summer months, when the Mediterranean sea is usually as flat as a plate. It´s fantastic to work out your body, get a healthy tan, and at the same time you go on a trip around the little idyllic coves and bays this island has to offer.  SUP boatibiza provide group excursions such as the "sunset surf" and individual training. Prices start at 45 €.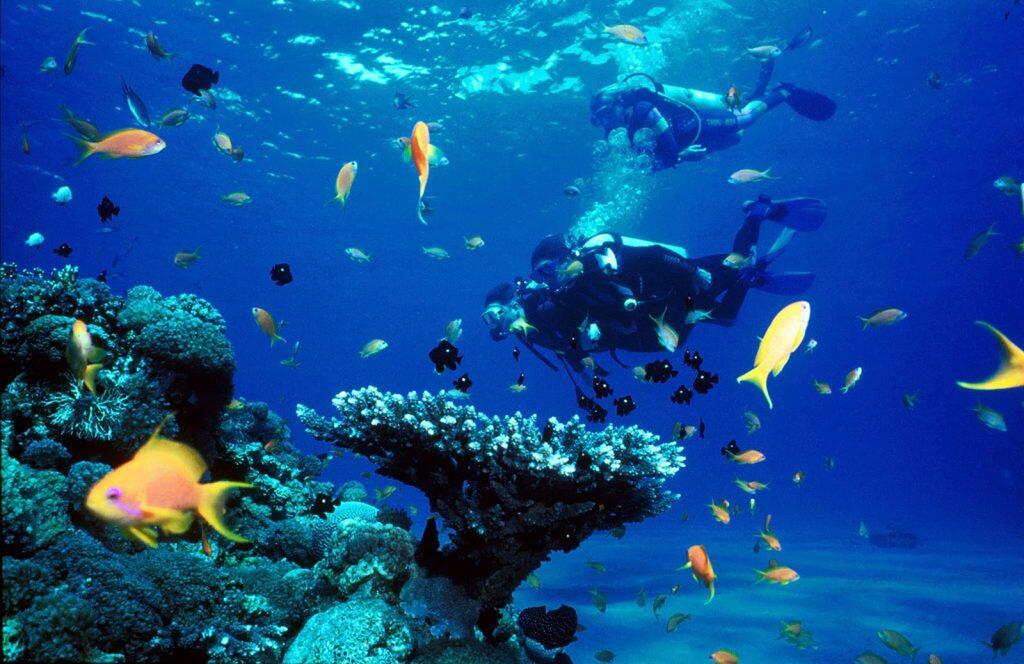 Diving in the Mediterranean sea
One of the best ways to get a closer look at the beauty of the Ibicencan underwater fauna and flore is by diving. Ibiza has some great natural underwater treasures, such as the Posidonia prairies, which are protected and were declared natural heritage in 1999. There are also differenty types of dolphins living around the island, which can be seen at any time of the year, especially in the southwestern part of Ibiza, around Es Vedra island. But also starfish, octopuses and flying fish are quite common around the island as well as different types of indigenous fish, which only live in the seas around Ibiza, such as the Rotja or the bigger Sirvia. There are various diving centres all along the Ibizan coast, such as Orca Sub Diving in Cala Taridaor Punta Dive in Cala Llonga and Port des Torrent.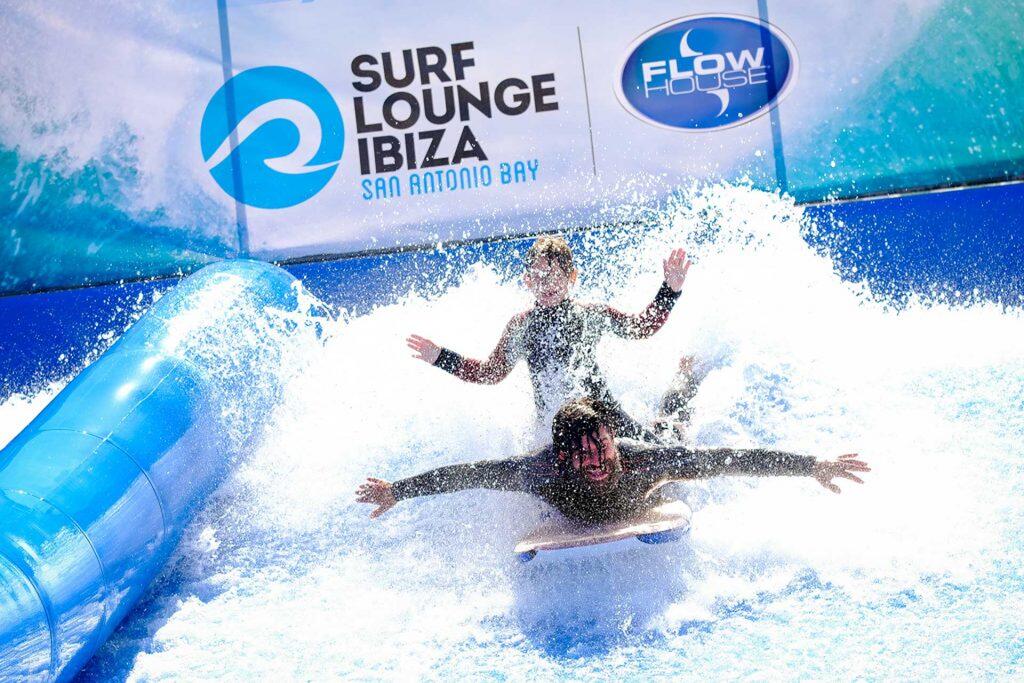 Surfing the waves
And if you are really longing for some serious waves,  Surf House Ibiza located righton the beachfront in San Antonio Bay has the remedy. Their system of artificial waves called Flowrider allows you to surf like a Hawaïan native within an hour or so. The activity is a mix of surfing, skateboarding and wakeboarding with your exhaustion point being the only limit. Surf House Ibiza provides a personal instructor, who is monitoring at all times as well as all equipment. Children must be taller than 1,30 m to be able to practise this activity. Prices start at 20 € / hour for kids and 30 € / hour for adults. However, they also offer group and full day prices.
Ibiza, July 2017
---