Face masks are now compulsory in Ibiza. Here's all you need to know…
If you are visiting or considering to visit Ibiza in the coming months, we would like all of our clients to be fully informed of the current regulations set, yet feel reassured that Ibiza tourism and lifestyle is continuing on a positive path and is open for your enjoyment.
The Balearic Islands have recently made an extra adjustment to their current measurements in relation to the health and safety standards of all citizens and tourists who are visiting this season 2020.
On Monday 13th July, a minor addition was made, similar to other European countries, whereby facial protective face masks must be worn in all open spaces within urban areas, instead of only in closed public spaces.
However, exceptions apply, which makes outdoors living and usual social events such relaxing on beaches, swimming, sporting activities, eateries, walking and exploring the countryside can continue as normal, mask free!
Face Mask in Ibiza – Legislation to keep in mind:
1) When the use of face masks is mandatory:
The use of face masks is mandatory for those over the age of 6 years old only when in urban populated areas.
The uses of protective face masks include walking in the street, queuing outside stores, inside shops and supermarkets, in closed spaces for public use (e.g. airports), as well as more populated outdoor areas, such as parks.
It will also be necessary during weddings, ceremonies, and larger events, where social distancing of 2m is difficult to maintain, except at the time of consumption of food and drink.
2) When the use of the face mask is not mandatory:
The use of face masks may be excused during sporting activities, when eating or drinking with friends and family at restaurants, or for justified health reasons (medical certificates may be required).
Children under the 16 years of age whilst engaging in leisure activities with groups of stable residents are also exempt.
Restrictions do not apply on beaches, in swimming pools, on sea voyages, at work centers* and in the open air outside of the populated village and towns.
*In the workplace, the obligation to wear a mask will depend on the type of premises where the activity takes place. Staff working in public areas such as restaurants and bars are always required to use protective facial masks for the protection of others and does not mean staff pose any risk to customers.
In a private households and cars (except taxis and public transport) it is not compulsory to wear the mask unless you are travelling with others in which occupants do not inhabit together.
If you are planning your holiday in Ibiza, these measurements are designed to ensure you have a healthy and safe holiday! Ibiza has been open for tourism for the past month, is free of overcrowding and is incredibly enjoyable at a relaxed pace with plenty of peace and tranquility.
Please remember these standards are set to ensure your safety is guaranteed and we work together to ensure travel can continue and be enjoyed despite the current changes to our normality.
We wish you all a very happy season in Ibiza and we are sure you will have a pleasant experience this summer.
In short…. I am currently in Ibiza, where do I have to wear a face mask?
YES ✔
Street
Shops
Closed spaces for public use
Spaces of attention to the public
Open air in population centers
NO ✗
Beaches and pools
Sea Walks
Practice of sport
Workplaces
Consumption situations (eating-drinking)
Use of wind instruments
Justified health reasons
Open air outside the town
Children under 16 years of age in leisure activities with a stable group
as long as you keep your distance
Face masks must be worn correctly, always covering your nose and mouth. Please note, failure to comply is likely to result in a fine of 100 euros at any given time.
Are you planning a holiday in Ibiza? Here are a few options for your stay:
Can Flores, lovely dream vacation house with sea and sunset views in Cala Salada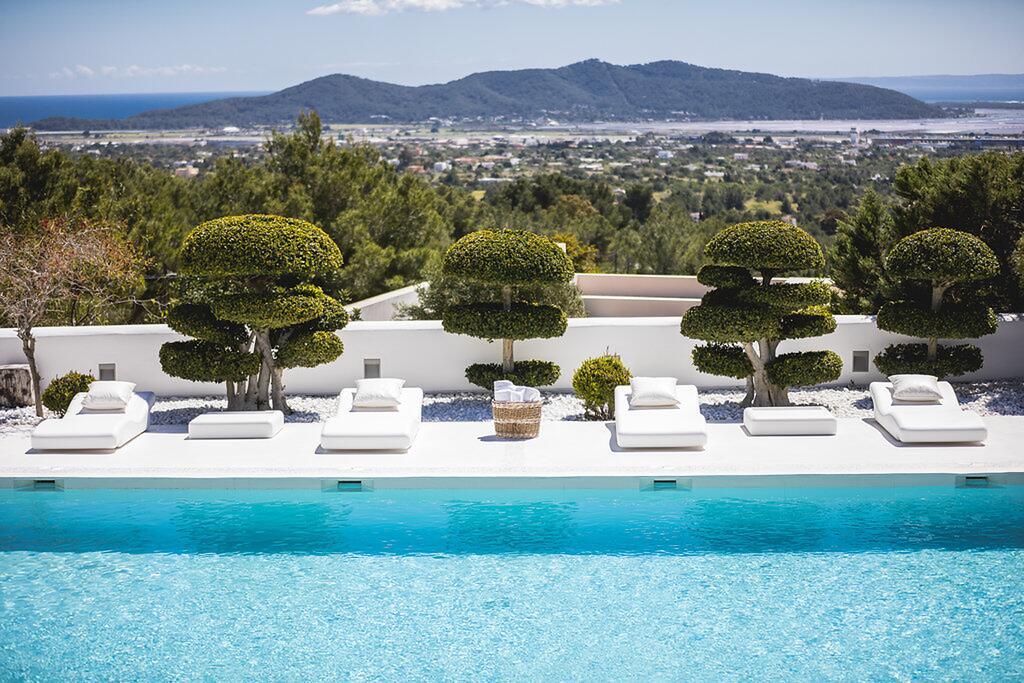 Villa Everland, stunning holiday villa with some of the best views located on a hill, in the Sant Josep de Talaia area.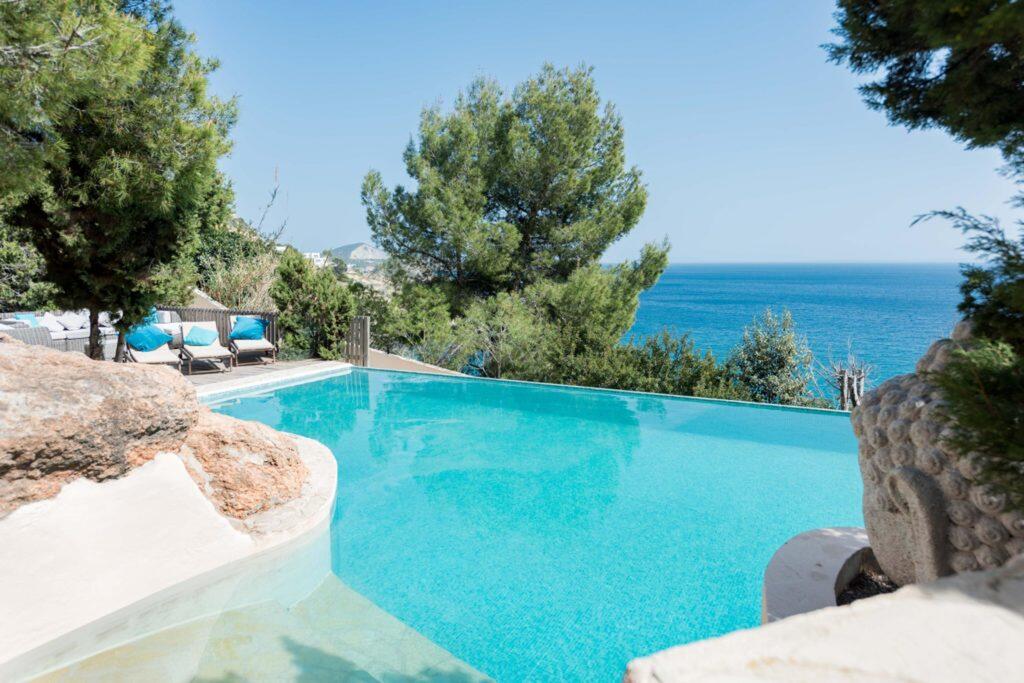 Villa Perla, beautiful holiday house located in Es Cubells, above the sea.