Planning a wedding begins with choosing the right wedding venue. However, even though a wide array of wedding villa venues are available in a variety of styles here in Ibiza, finding the perfect venue isn't always as simple as you might think.
Our rental and wedding venue team highly recommend seeking and selecting your chosen wedding villa or property as early on as possible in the planning process.  Aside from obviously needing a venue to get married in, that can host all of your guests, your wedding venue of choice may also be subject to availability and will greatly influence the look and feel of your wedding day. Selecting your wedding venue in advance will ensure you have plenty of time to find exactly what you are looking for, with the right capacity for all your guests, giving you confidence that you have explored all the options available and have found a venue that fits your perfect style as a couple. Advance venue bookings will also enable all the other aspects of the planning process to flow in the correct order, stress-free! 
Top Tips for selecting your Ibiza Wedding Villa Venue
When searching for a venue to host your Ibiza wedding, our rentals and wedding venue team recommend prioritising the following considerations:
Start with the guest list – This will give you a sense of the capacity of the venue required, and will also allow you to request accurate quotes from other wedding service providers.
Consider your dream location – Ibiza offers a wide variety of choices: beachfront villas, rustic-style venues, and mountain properties with panoramic views.
Be flexible and avoid blocking a particular date – Having some flexibility will make finding the perfect venue much easier. In the case of requiring a specific date, then planning ahead with a very generous timeframe (2-3 years is not an exaggeration) is the best solution.
As soon as couples have considered and taken into account the points listed above, they now begin the process of finding and selecting their perfect wedding venue in Ibiza. As you search for your dream wedding villa, it is essential to consider what is authentic to you as a couple and to pick the style and design of a wedding villa that encompasses your personalities. It is important to remember that while an event space might have been stunning with a certain theme or design scheme before, it may not offer the right canvas for you and your style.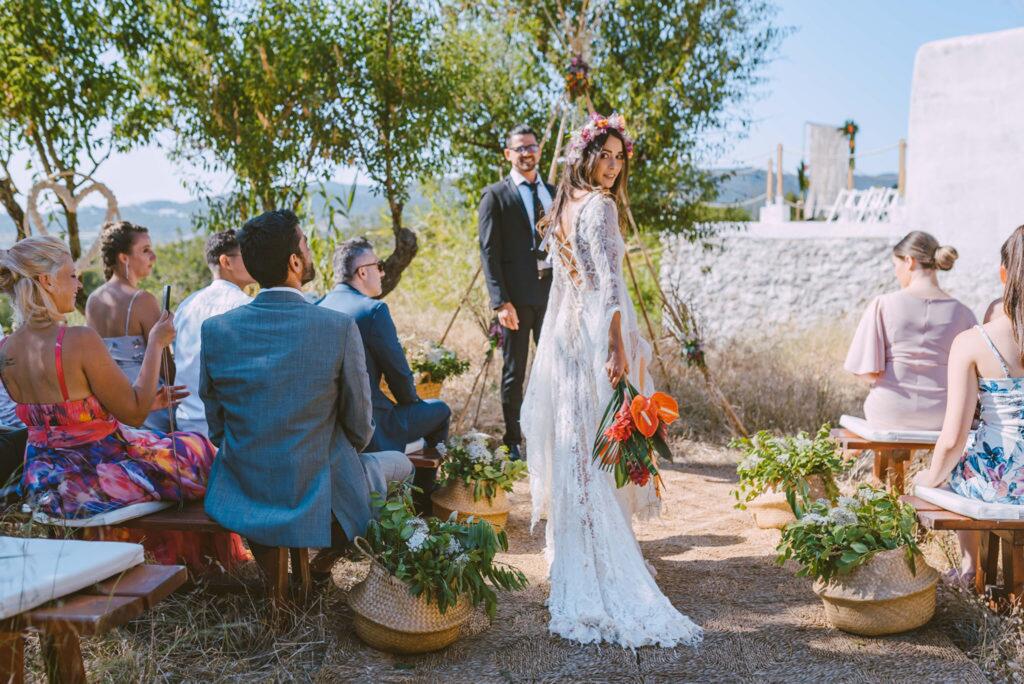 Ibiza's Most Exclusive and Luxury Wedding Villa Venues and Properties 
Ibiza is known for its fine sand beaches, warm and sunny weather conditions, picturesque scenery, and unique culture of its own, making our island one popular overseas wedding destination. With a promising abundance of luxury white villas, authentic Finca farmhouses, and a unique selection of properties (each with personalities of their own), creating a unique wedding celebration suited to you in Ibiza is more than possible.  However, this often means working alongside the very best real estate agents and wedding planners on the island to find a venue that is truly out of the ordinary, which will really make your wedding celebration stand out from the crowd. 
At Prestige Properties Ibiza, we have some of the most exclusive villas and a variety of completely distinctive venues to choose from, so read on to see our top recommended and different styled wedding villa venues in Ibiza.
Top recommended Ibiza Wedding Villa Venues and Exclusive Properties 
Located in Vista Alegre with breathtaking views over the Mediterranean Sea to Formentera and the Porroig Peninsula, Villa Jumali offers a unique six-bedroom property surrounded by picturesque countryside.
This newly built, open plan, rustic stone villa features sensational reception rooms that have been thoughtfully designed and furnished to a very high degree. Filled with majestic terraces, a tropical garden of palm trees, and a beautifully decked terrace around the huge infinity pool, this rustic style home is an impeccable venue for a wedding of a similar style. The villa also has an amazing range of exterior lounging and dining areas with a substantial gazebo, equipped with a kitchenette and luxury outdoor dining facilities. 
If you're looking for an authentic yet chic luxury wedding rental in a stunning location then Villa Jumali might be the perfect spot for you.
---
The stunning Can Rio features 6 bedrooms, extensive garden spaces, and stunning views over the Ibizan countryside. Here elegant, contemporary interiors blend with the organic, natural features of the exterior spaces which boasts a stunning pool with loungers, outdoor dining, as well as a rustic cabana perfect for entertaining guests.
A generous amount of natural light and plush soft furnishings provide an integrated living environment with striking views out over the pool, across the greenery, and towards the Mediterranean sea and beyond. A classic Ibizan chic and private escape, perfect for a unique and luxurious wedding day.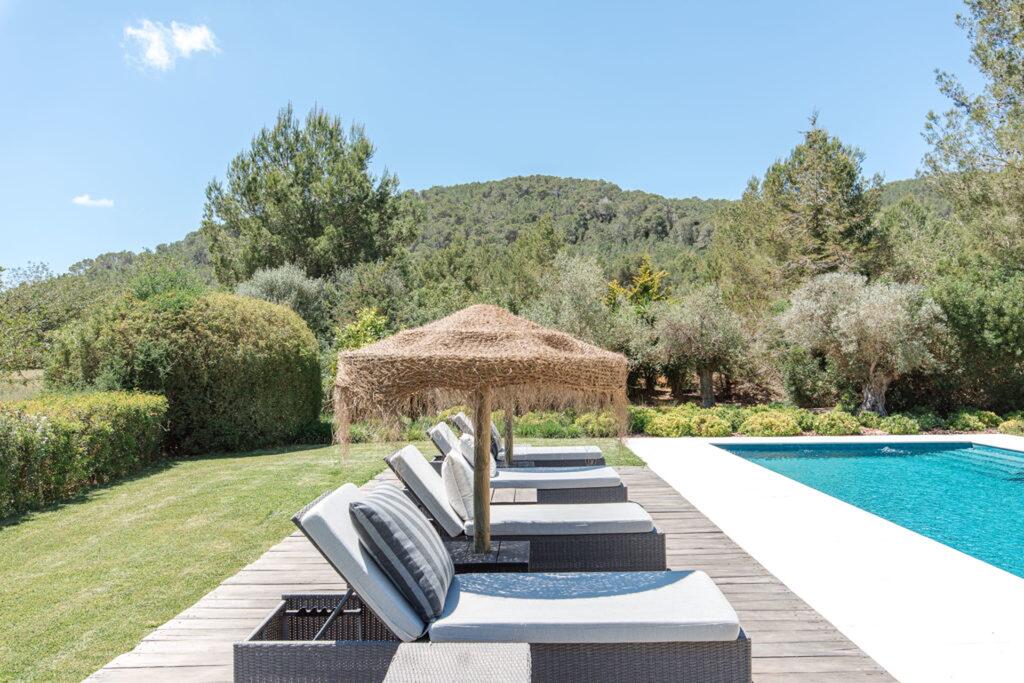 ---
Can Frare is one of the oldest houses on the island and has been listed for its architectural merit. Occupying six double bedrooms, this recently renovated exclusive home still maintains much of its original features and authentic style. Hard wood beam ceilings, original stone walls, and cement floors are among its novel-like interior features, with over 200 years of tender loving care given to every room. Throughout the home's living spaces, you will find cosy and spacious areas that allow you to explore and enjoy its history. 
There is also an infinity pool, a beautifully sculpted outdoor dining area, with plenty of entertainment and chill-out areas. Can Frare is perfectly located on the west coast in a secluded, totally private spot, perfect for a rural setting wedding.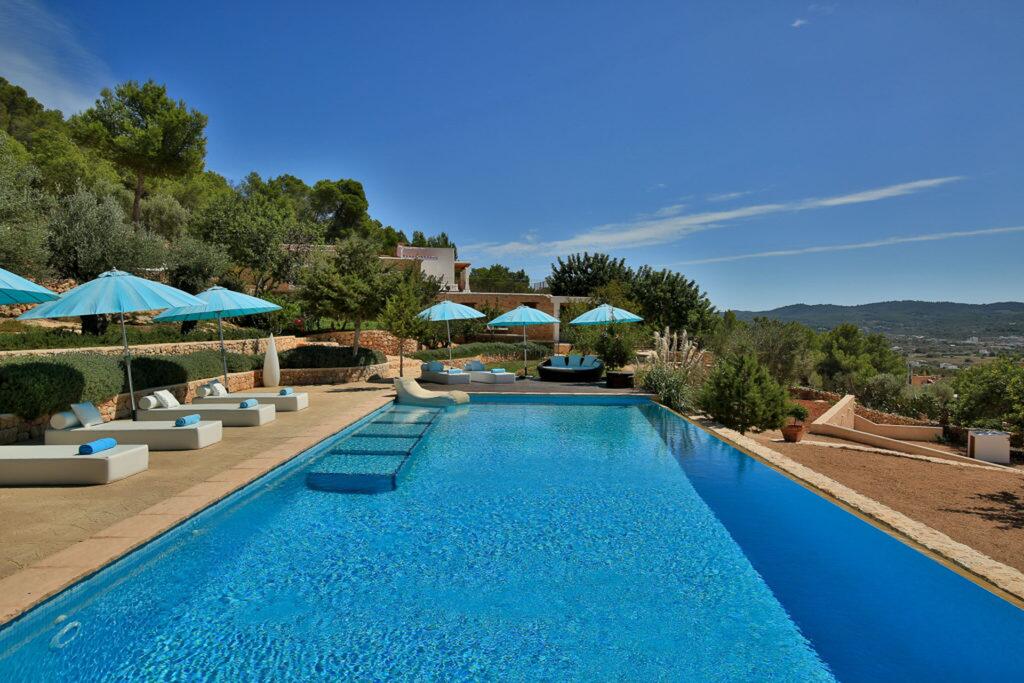 ---
Can Oasi is a superbly designed wedding villa with stunning features and a fantastic blend of the latest designs, resort-style amenities, world-class arts, and fine attention to detail which is sure to impress all guests at your Ibiza wedding. 
In addition to the luxurious 25 x 6 meters heated pool, this lavish villa includes a private lake with an amphitheater cinema, a tropical oasis spa, all within the tropical surroundings. As soon as you enter this beautiful newly-built wedding villa, you will feel an immediate sense of luxury and comfort all rolled into one.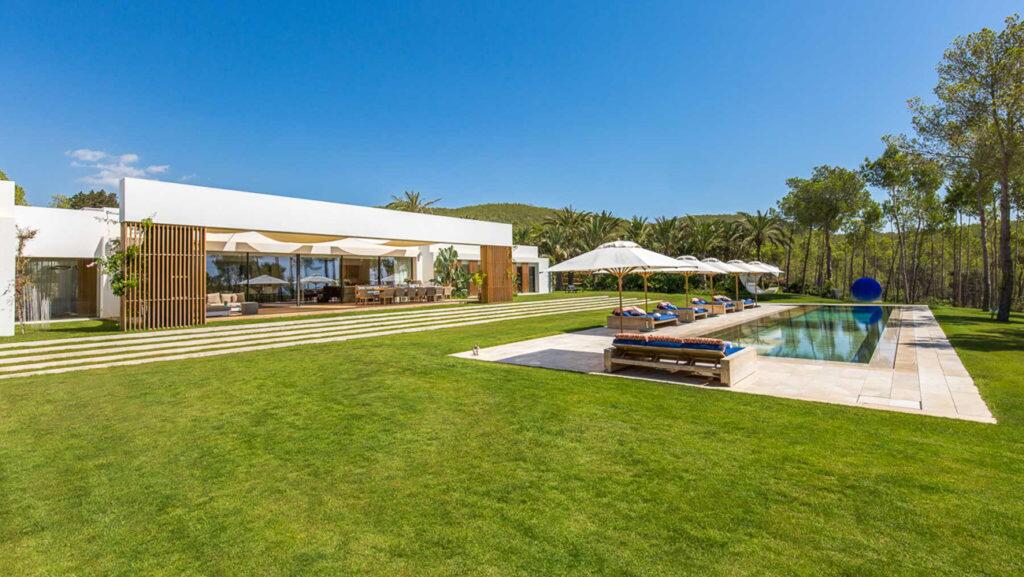 ---
Can Vistas is a 200-year old, refurbished 5 bedroom finca farmhouse, with state-of-the-art features. The house embodies a clever mix between contemporary architecture with traditional insular constructions and offers breathtaking panoramic sea and countryside views.  
This Gaudi-inspired home is surrounded by 3 hectares of lush Mediterranean gardens, where fruit trees and colourful bougainvillea grow. Villa Unica features an extra special opportunity to host a truly spectacular wedding, with a fully equipped massage room and retreat-style ambience from a mountain top peaceful location.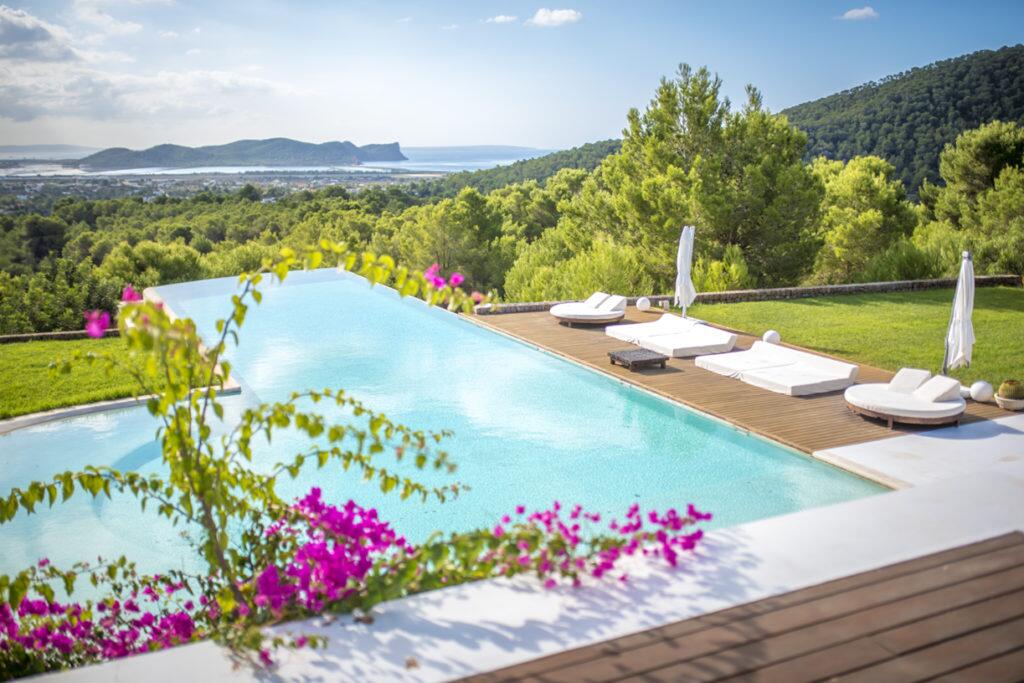 ---
A unique and authentic 200-year-old Ibizan Finca with unique decoration and style, featuring a combination of antique pieces from India, Nepal, Tibet, and Africa.
Located in a lush oasis of virgin fields with almond trees, olive trees, orange, and lemon trees, and a 20-meter organic field for seasonal vegetables, this 4-bedroom finca farmhouse offers beautiful natural exteriors complimented by a stunning pool, a rustic covered dining area, and a selection of spaces for relaxation and socialising, including a covered cocktail bar area. A truly unique wedding setting that is not easy to describe in words but needs to be experienced.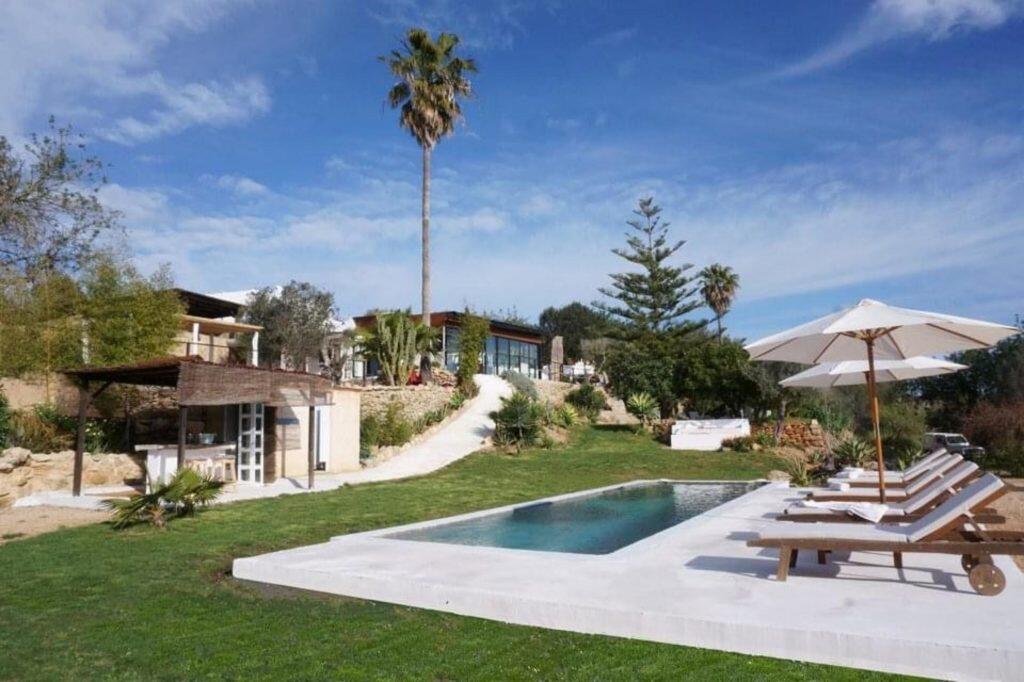 ---
Choosing your Ibiza Wedding Villa Venue? 
What kind of venue you choose will depend on your personal wedding style, but whatever your preference, we guarantee a spectacular setting with all your desired wedding day requirements ticked off your list.
If you are looking to book your Ibiza wedding venue, then we would love to hear from you. Our rental and wedding venue team is fully equipped to help you select a venue that's right for you and can connect you with some of the best industry professionals on the island of Ibiza to ensure you get the wedding day of your dreams!
Thank you for staying updated with us at Prestige Properties. We hope to see you soon!