All of a sudden, everything got a lot more exciting! Travel vaccination passports and health tests are no longer required for entry into Spain, you do not have to wear a mask in most circumstances, dancing is finally allowed, and everyone's smiling. Ibiza is back to being as vibrant as ever, and it feels awesome.
Last month's International Music Summit (IMS), which provides panels for the electronic music industry gave the feeling that this year is destined to be bigger and better all around. You can literally sense it in the air, everyone is ready for Ibiza 2022, and the tourism industry is already in full bloom.
Summer 2022, Ibiza is the perfect place to be if you're looking for a vacation with a great atmosphere and pure freedom. Besides the nightclubs opening for the first time in two years, the island also offers a variety of cultural activities, natural landscapes, and of course, some wonderful places to eat, so let's see what Ibiza has to offer in 2022.
Ibiza nightclubs are open – get your party event calendar
Ibiza's nightclub scene has already begun its opening season two weeks earlier than usual, with venues such as Ushuaia, Pacha, and Hï being the first to kick-off following the IMS 2022 finale. Ibiza is set to have its longest clubbing season to date, which could extend as far as November. And, of course, this year's line-ups are looking to be of an excellent standard too!
If you want to keep on top of your Ibiza party schedule, you can take a look at the Ibiza Spotlight event calendar, which has day-by-day updates on all clubs and DJs, with ticket and VIP table information. Updates are made constantly throughout the season so be sure to keep checking in.
If you like a little party but attending large-scale clubs is too intense, then check out the latest nightclub from Las Dalias, Akasha.  Open from Friday through until Sunday until 5 am, the club hosts a more relaxed atmosphere where its concept intends to generate a community spirit among the people who visit.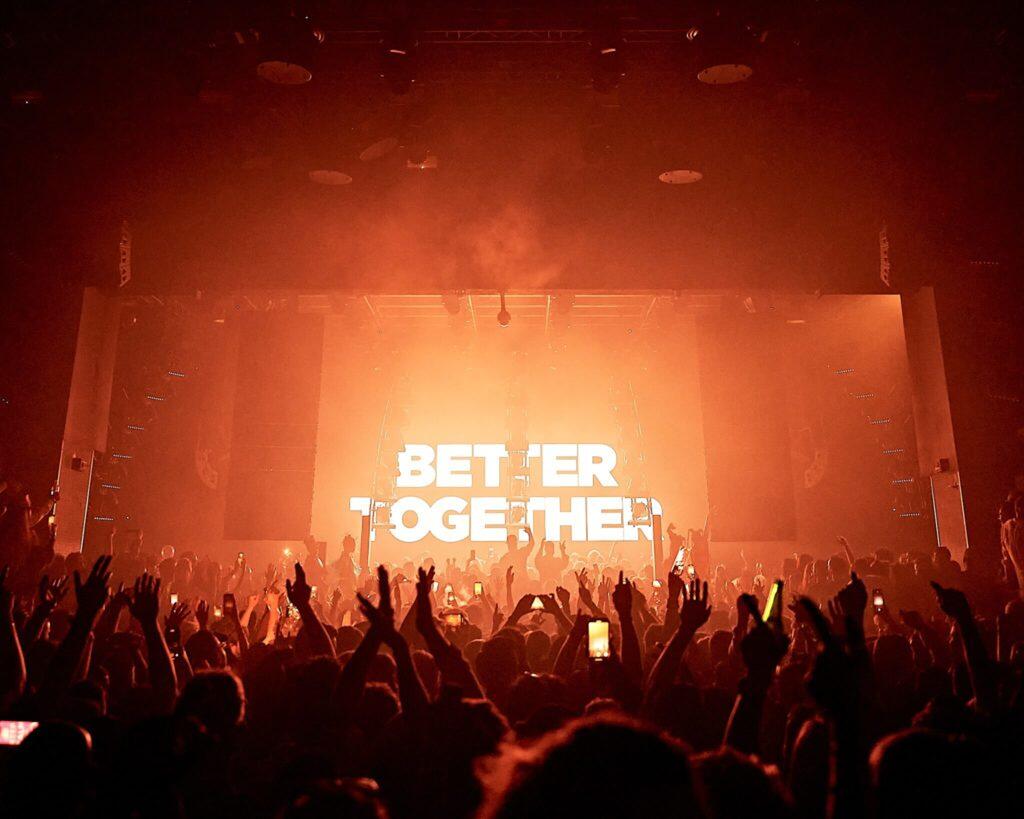 The classic things to do in Ibiza – things that you won't want to miss
There is no shortage of cultural classics to experience in Ibiza and those that never go out of fashion either. The famous Las Dalias Hippy Market is always a popular island tourist attraction and home to more than 200 stalls, selling handmade clothes, jewelry, and home decor that can be enjoyed casually roaming around over drinks and freshly baked pizza or street food – all while listening to live music and local DJ's in their tranquil psychedelic setting. Additionally, the San Juan Hippy Market is a great experience that is known to attract a more authentic crowd with locals and tourists alike flocking out into the streets to enjoy a relaxing Sunday morning.
Perhaps you prefer to stay away from the crowds and be out on the open waters enjoying mother nature at her finest. Well, in every case a day out at sea will never disappoint. There are a number of experienced boat charter companies based in Ibiza, from where you can create your own day trips, using a qualified and knowledgeable skipper, and set sail to explore all the hidden beaches, coves, and unique spots the island has to offer. There is no doubt in our minds that it is worth considering planning a trip to Tagomago and Formentera, two of our favourite neighbouring islands. We recommend checking out our collaborator Say Yachting, a low-emission boat and yacht charter company on the island that supports our ethos for sustainability.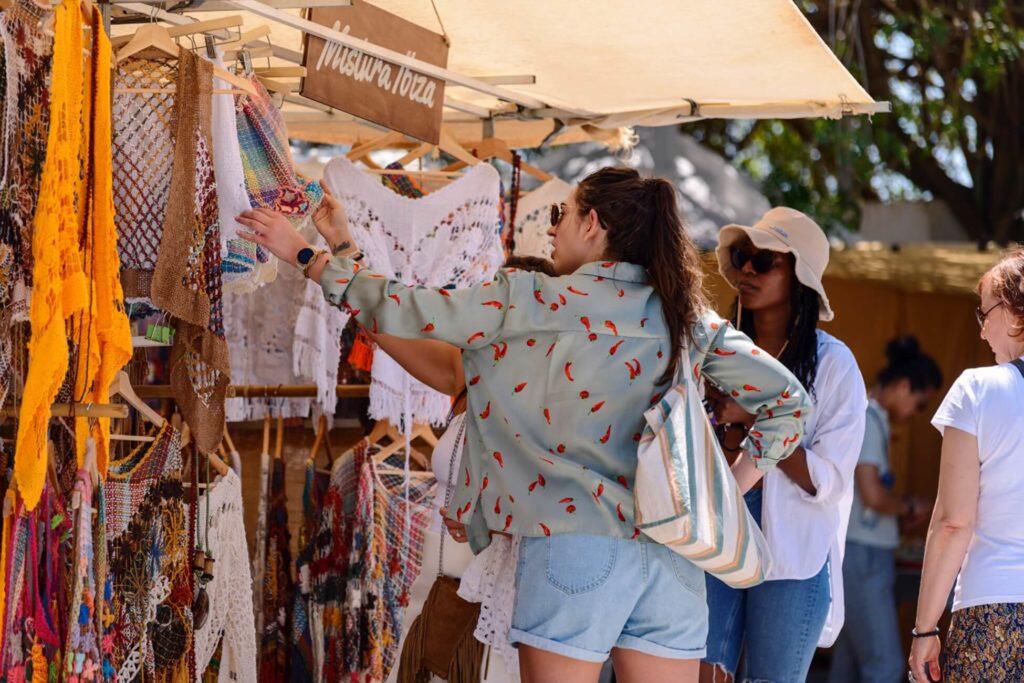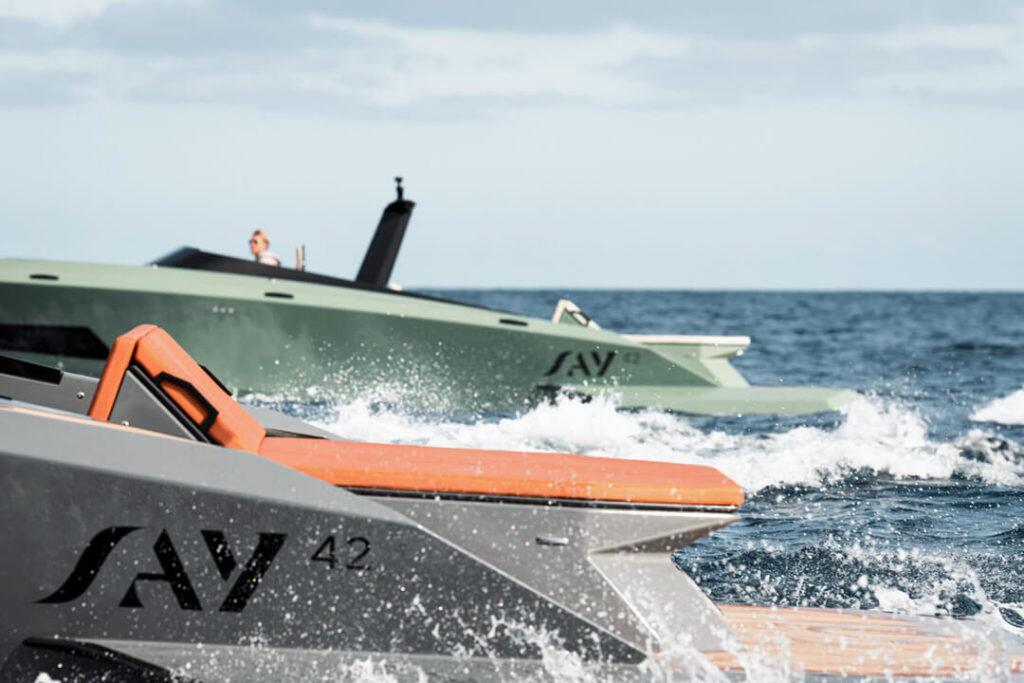 The top recommended dining experiences in Ibiza
The majority of vacationers in Ibiza enjoy luxurious and relaxing Mediterranean evenings with great food and a few nights out to let their hair down. With elegant sea and sunset views, open-air rooftop terraces, and some excellent concept cuisine, there is no shortage of incredibly stylish restaurants to choose from.
Besides the usual favourites like Amante, Bambuddha, and Cotton Beach Club, Ibiza has seen an influx of some great new restaurants and bars opening in a variety of locations around the island.
Under Michelin Star (12) Chef, Martin Berasategui the BLESS Hotel takes guests on a gastronomic journey at the new Etxeko Ibiza. The ultimate dining experience that celebrates the joys of dining, the ancient flavours of San Sebastián, and the most sublime products of the Cantabrian Sea and the Mediterranean. 
LayLah Ibiza is a restaurant and lounge bar, combining food, music, heart and soul, where globally inspired flavours are showcased through a menu of sharing plates featuring dishes such as roasted cauliflower with tahini & green chilli, fresh grilled artichokes with Parmesan, spiced chicken crispy cigars, and white fish skewer with ginger & lime salsa.
Last but not least, we recommend Boodiou Ibiza, a cocktail bar and French restaurant in the heart of Ibiza Town, serving fine dining and enriched sharing plates of French cuisine.  Artfully decorated with contemporary pieces and decorations, this small boutique restaurant will not disappoint.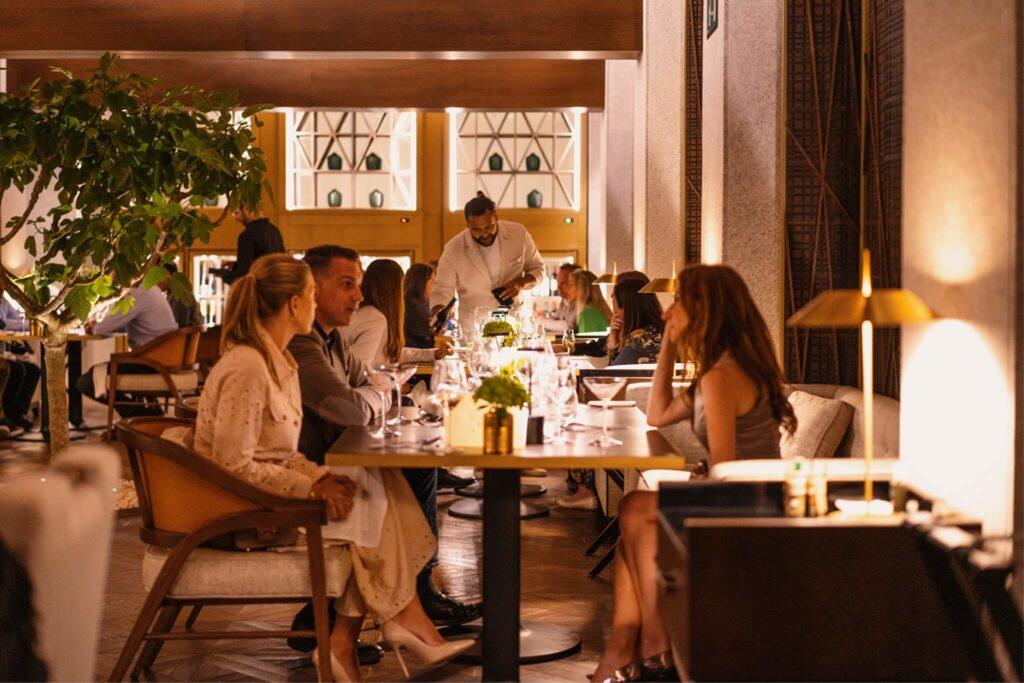 Your best Ibiza summer starts here – book your perfect Ibiza holiday rental villa
If you are looking for a getaway that will offer you more than you can imagine, we highly recommend taking into account having your own holiday rental villa, where you can spend the long summer days in complete style. 
If you want a relaxing vacation with your family and friends in a comfortable and spacious setting, a villa rental is an ideal choice, especially if you want privacy and the freedom to escape the crowds, while maintaining easy access to all the island's wonderful activities.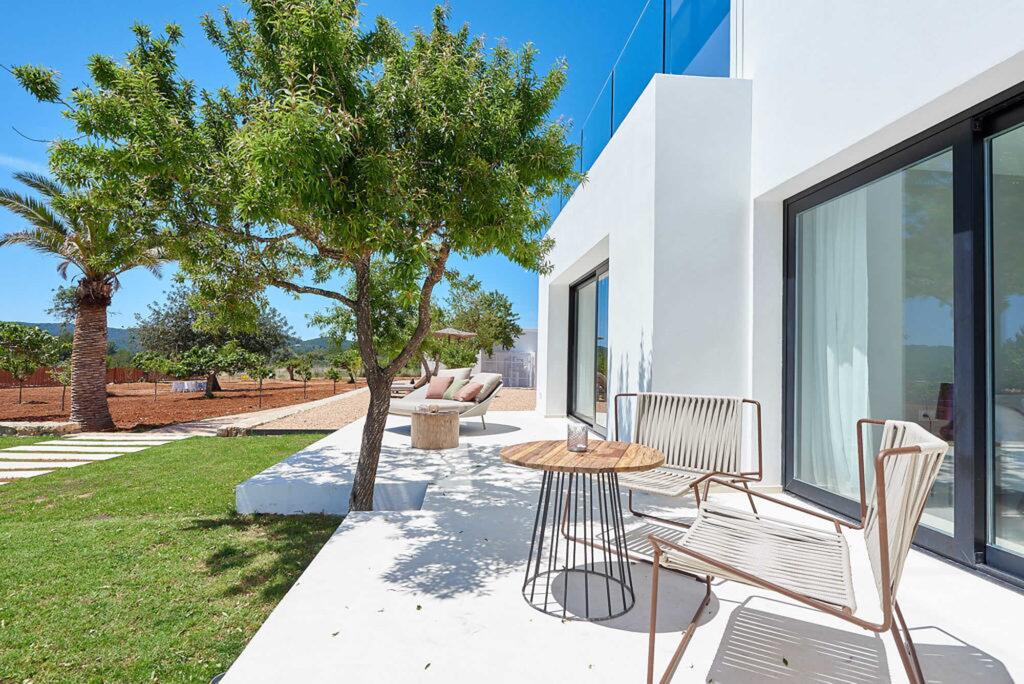 Keep yourself in the loop with our travel COVID-19 updates
We are so happy to announce that masks for COVID-19 are required only at health-care facilities, such as hospitals, for workers, visitors, and patients, and on public transportation, such as by air, bus, or boat, where a distance of 1.5 meters cannot be maintained.
The use of masks is still recommended for those who have been exposed to COVID-19 in situations where prolonged contact less than 1.5 meters away may occur, as well as during mass events and celebrations where the participants may be vulnerable.
As it currently stands Spain has no travel entry requirements such as vaccination passports or mandatory health tests.  A passenger locator form is still applicable for all tourists entering the Balearic Islands.
Stay Updated Here – http://safetourism.illesbalears.travel/en 
The upmarket villa rentals we offer cover all of Ibiza's municipalities, including Santa Eulalia, Santa Gertrudis, San José, San Antonio, Eivissa, and San Juan, which come in many sizes, styles, and budgets.
Check out our website rental page or see our special offers for your perfect vacation in Ibiza.
Prefer to chat with one of our agents to help you find the perfect holiday property in Ibiza? We would love to hear from you! Contact us Today