Spain continues to be a popular place for international buyers thanks to its world-class beaches, rich culture, and property investment opportunities. However, Ibiza's residency and visa requirements often need to be clarified for non-EU residents. 
Thanks to the Spanish Golden Visa program, international buyers who are not part of the European Union (EU), European Economic Area (EEA), or Switzerland can now financially invest in Spain and gain a legal permit – offering the opportunity to secure residency in Spain. 
Read on for practical insight, the latest information on obtaining a Golden Visa in Spain, and how we can help you!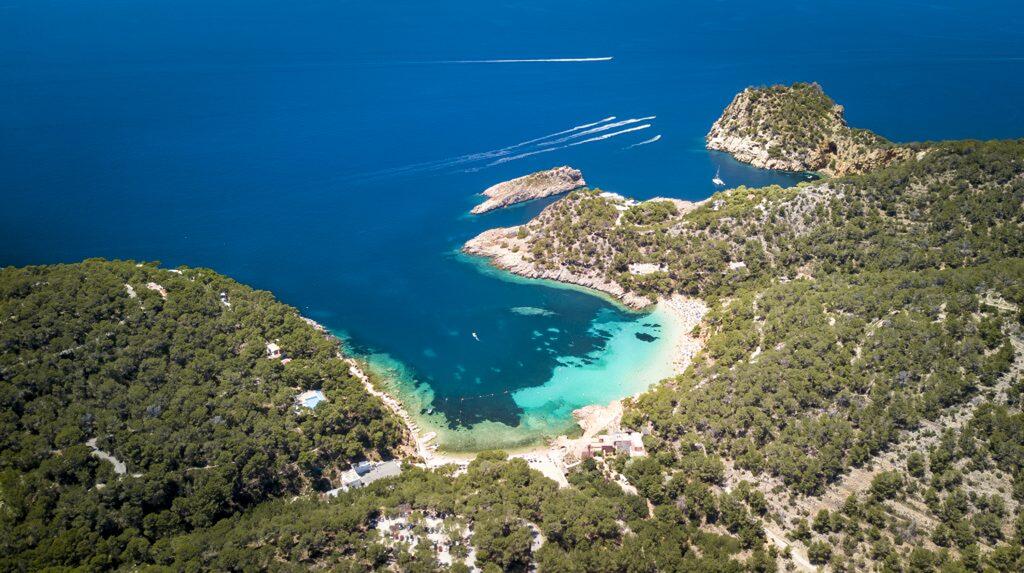 What is a Spanish Golden Visa 2023?
Spanish Golden Visas are a residency-by-investment program launched by the Spanish government in 2013 as part of their national strategy to boost their economy and attract foreign investment. Often called Spanish Investor Visas or Spanish Residence Permit Programs, the Golden Visa requires property investors to spend a minimum of €500,000 to qualify.
The Golden Visa allows holders and their families to live in Spain and become permanent residents after five years, with the possibility of becoming Spanish citizens after ten years.
Am I Eligible for a Spanish Golden Visa and Permanent Residency in Ibiza, Spain?
The Spanish government provides residence permits to non-EU, non-EEA, or non-Swiss citizens with a qualifying financial investment in the Spanish economy. Permanent residency is then later possible after five years of living in Spain. However, during those five years, you must show you spent less than eleven months outside Spain.
General requirements for Golden Visa Spain:
Primary applicant must be over 18
You must make the required substantial investment
Criminal records must be clean
Applicants cannot appear on the nation's undesirables list
Applicants must have valid medical insurance
No previous visa or Schengen entry refusal
Funds are required for applicants to sustain themselves in Spain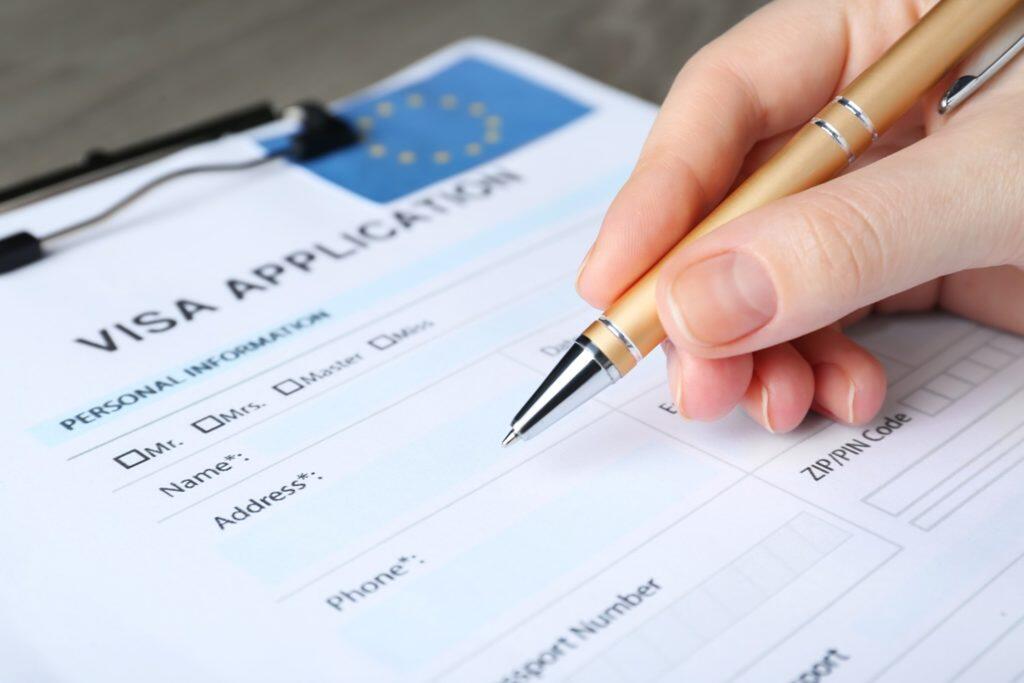 How Do I Apply for a Spanish Golden Visa?
Once you buy a property for at least €500,000, you'll automatically qualify for a one-year Golden Visa. If your investment is still in place during that first year, you'll have to apply in person for your two-year initial residence permit. 
You can apply by following these steps:
Make a qualifying financial investment
Ensure your documents are translated into Spanish and English and legalised as per Spanish government regulations
File the initial application with the Spanish Consulate
Book an interview
Attend a biometric collection session in Spain and wait for final approval
Upon approval, pay the government permit issue fee.
Open a Spanish bank account and NIE
Your visa and residence permit will be issued and valid for one year
Renew your residence permit at the end of year two
Become a permanent resident in year five
Apply for citizenship and a Spanish passport after ten years
What documentation and fees do I need for a Golden Visa application?
You must submit the following documents to apply for a Golden Visa and renew it. It's wise to check with your nearest Spanish Embassy or Consulate for more information about additional documents in each case.
Here's what you'll need:
Completed application
Passport, valid for at least one year, with two blank pages (original and copy)
Recent passport photo
Valid medical insurance (original and copy)
Photocopy and original translation of medical certificate
Your country of origin's criminal record certificate 
Proof of visa fee payment in local currency
Proof of legal residency in the consular district
Proof of the legal representative's identity and capacity
Financial Guarantee
A financial guarantee of €2,130 per month for two years and a further €532 for each dependent person under their charge is required for obtaining a residence visa. This can be done by submitting originals and copies of your bank statements for the past 12 months, showing deposits and transactions.
Further Documentation for Applicants with Family
All family members must sign the same general documents listed above. Additional marriage and birth certificates and a medical statement proving a child's dependency if they are over 18 are also required.
Buyers' Documents
You must include a Property Registry Filing certificate or notarised deeds verifying that the deeds have been submitted to the Property Registry with your visa application.
Applicable Fees
The Golden Visa application fee for real estate investments is currently €1,910. For added family members, the cost is an additional €1,202. After this, there are standard legal costs, typically around €8,000 for a single applicant, €10,500 for a family of four, and an extra €2,500 for each renewal.
Additional Taxes to Consider 
Foreign Income Tax, Personal Income Tax (PIT), Capital Gains Tax, and Property Tax are some taxes you must consider when applying for the Golden Visa in Spain.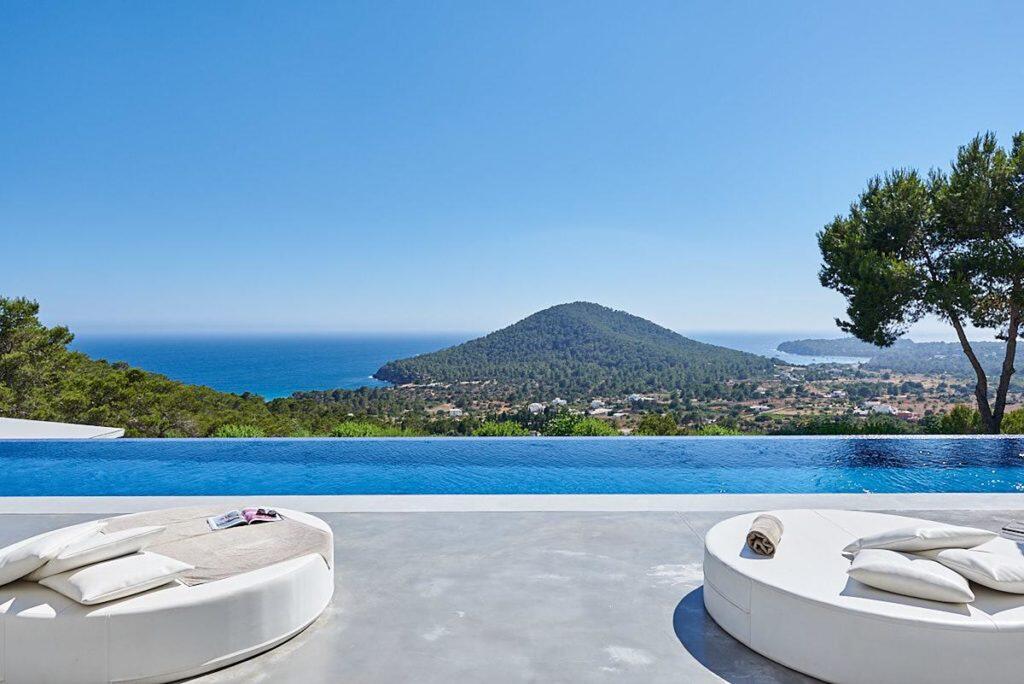 How Can I Start the Golden Visa Application and Property Search in Ibiza?
With the proper assistance, your residency and relocation are more than possible on this beautiful White Isle. We at Prestige Properties would gladly assist you as an experienced, professional and reliable agency.
If you want to speak with one of our agents about starting your Golden Visa application and the current investment opportunities, contact us today!