Our holiday rental villa Can Mateus
Renting a holiday villa in Ibiza only has advantages. And the island, besides offering beach and party, has a lot of attractions: magical spots, sunsets, an excellent climate 365 days a year and the charm of its people. Do you want to know more?
The advantages of renting a holiday villa in Ibiza
The island is one of the most in-demand places for visitors from around the world, a magical place, thanks to its combination of avant-garde and tradition. What advantages does renting a holiday villa in Ibiza have?
Its beaches
First of all, Ibiza is characterised by its wonderful nature. Coves and dreamy beaches of turquoise and transparent waters. Among the most popular coves are Cala Saladeta or Cala Gració, in the San Antonio area. Cala Molí, Cala Carbó or Cala Bassa, in the San José area.
And in the Santa Eulària area you have Cala Martina, Cala Llonga or Cala Lleña. If you want to enjoy the most natural area of ​​the island, Cala Xarraca or Cala Xuclar in the ​​San Juan area ideal for snorkelling and Diving. Check out this useful article we wrote on some of the most beautiful beaches in Ibiza.
Photo by Nautal blog
Its hippy markets
In addition to its wonderful coves, Ibiza is known for its hippie markets. The most important ones are the Punta Arabí market in Es Canar and Las Dalias in San Carlos. The island also has many traditional markets with artesan products and local vegetable and fruit produce..
Its museums
And, if you think that on the island you cannot enjoy cultural leisure, you're wrong. Ibiza has many museums, including the Contemporary Art Museum, the Archaeological Museum, the Puget Museum in Dalt Vila and the Ethnographic Museum in Santa Eulalia. For some more tips on history and culture, read this superb article about places to discover in Ibiza Town and Dalt Vila.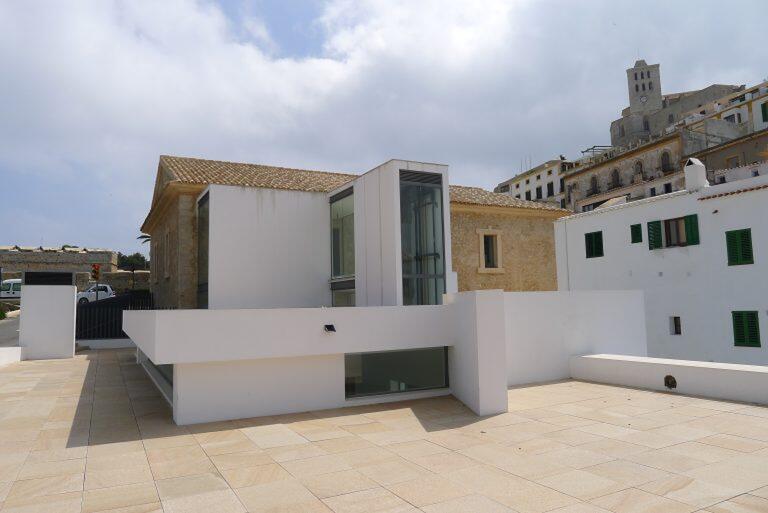 Photo by Ajuntament d'Eivissa
Open-air film screenings are held, such as the Movie Nights in Amante at the Amante Beach Club or the Cinema Paradiso Ibiza, with projections in the Baluarte de Sant Pere. Highlights include the showings of classic films that take place in the town of Sant Jordi. You can also enjoy a traditional cinema at the Multicines in Ibiza Townor the Cine Regio in San Antonio.
Its music and theatre
If you are a lover of music and theatre, enjoy live music at Sa Questió or in the Can Jordi Blues Station, the events organised by the Can Ventosa Cultural Centre, the shows of the Palacio de Congresos de Ibiza or the Teatro España. If you are renting a holiday villa in Ibiza, do not miss some of these activities.
Do you need more encouragement to visit Ibiza? What are you waiting for to rent your villa in Ibiza? Contact us today to help you plan your perfect holiday.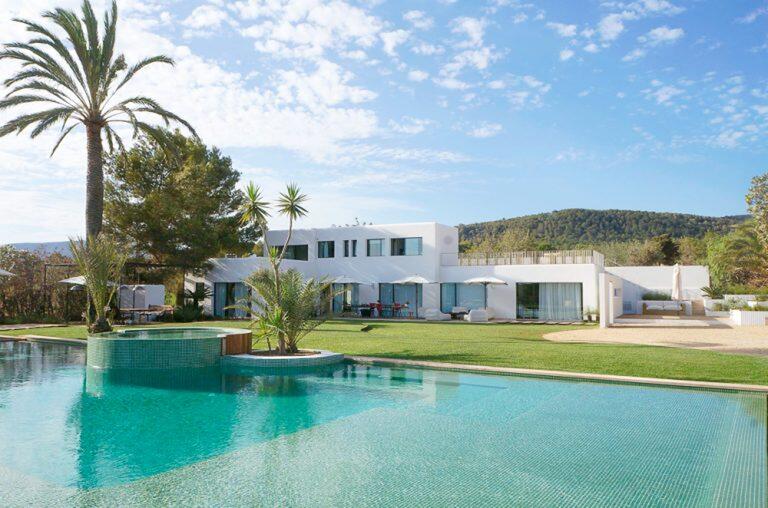 Our holiday rental villa Can Nena