A glance at Ibiza's most exclusive villas and luxury homes
Amid the turquoise waters of the Mediterranean, 300 days of glorious sunshine, the picturesque hills of the north, and super yachts adorning the harbours, Ibiza has become a world-renowned destination island for international buyers.
Our magical white island, once most well-known for its bohemian vibe, natural wonders, and typical resort vacations, has gradually evolved into a place where rich and famous A-list celebrities and influencers come to vacation and permanently reside. This level of "elite island lifestylers" necessitates and demands lavish homes offering the highest standard of luxury. And so, naturally, the exclusive housing market in Ibiza has skyrocketed over the past decade.
Discover what constitutes a truly exceptional property and confidently guarantee an exclusive home. No matter what is on offer, be it a rare architectural gem, an immaculate finca, impeccable interior design, rarity, or simply a divine location with breathtaking views – we've seen it all and covered it all.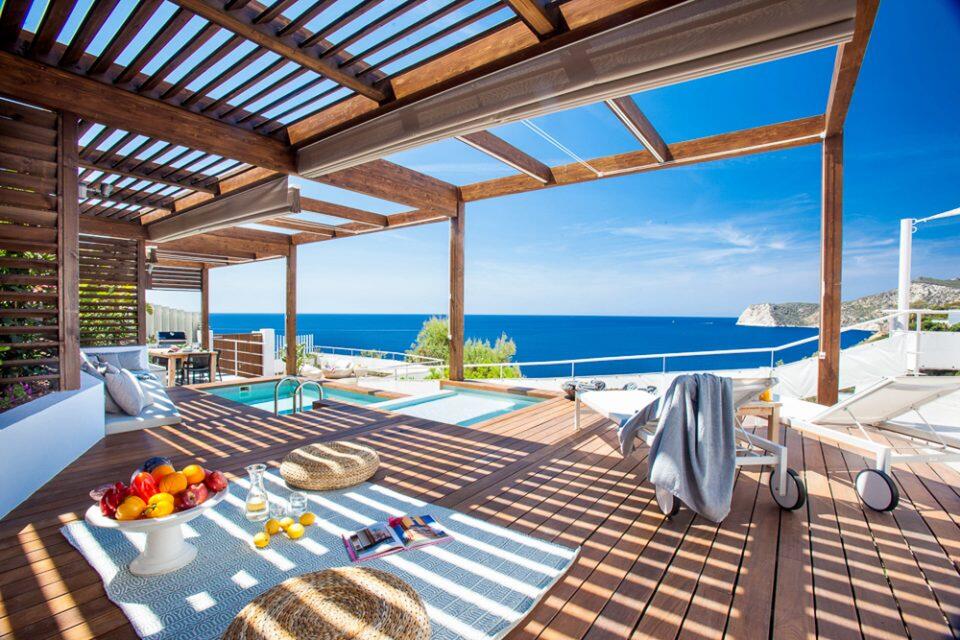 The history of Ibiza's luxury housing market
Over the past 50 years, the property and tourism markets have snowballed. The late 1960s and early 1970s were a time when Ibiza was more rural and humble before real tourism started on the island. In the late 1970s and early 1980s, Ibiza saw an influx of celebrity visitors. Many famous artists, including Freddie Mercury, George Michael, Grace Jones, and Jimi Hendrix, frequented the island. As a result of this tourism development, cultural change, and high-profile celebrities visiting, the island reached a much higher standard than before.
By the late 1980s, Ibiza became a reference point for the 'disco tech' culture, where people came from all over for the nightlife and clubs. Motorboats and super yacht chartering also became huge industries, pushing the travel economy into a high-class destination.
In a short period, property development opportunities arose. These opportunities attracted famous architects, and investors, who renovated old fincas farmhouses into artisan vacation homes. They also started to build white complexes and contemporary exclusive homes.
After Ibiza Old Town was declared a World Heritage Site by UNESCO in 1999, and much of Formentera was also declared a Natural Reserve, it only added to the island's cultural and natural wealth. Since then, property prices and the travel economy have skyrocketed, but what does an exclusive or luxury property in Ibiza look like?
The essence of exclusive and luxury properties in Ibiza
There are many meanings to the terms 'luxury', 'exclusive', and 'prestige'. Defining such terms, especially in the housing market, can vary greatly depending on the person in question. Depending on who you ask, luxury means different things!  
On the white island of Ibiza, we tend to define luxury by those homes at the top of the property market, both for purchase and rental. Typically, these are villas and houses with price tags over a million, expansive grounds, high-end fixtures and furnishings, or spectacular island views. As a result of their exceptional sophistication, size, and location, they make an excellent investment for the right buyers.
Some of the most exclusive homes come with full-service property managers and household staff, so their standard of luxury extends beyond the property itself. In other words, such homes aren't just unique and unparalleled compared to the general market. In addition, they also require skilled and trained personnel for maintenance, care, and hosting their guests or owners.
And, of course, there are some pretty spectacular properties out there. Take a look with us, region by region!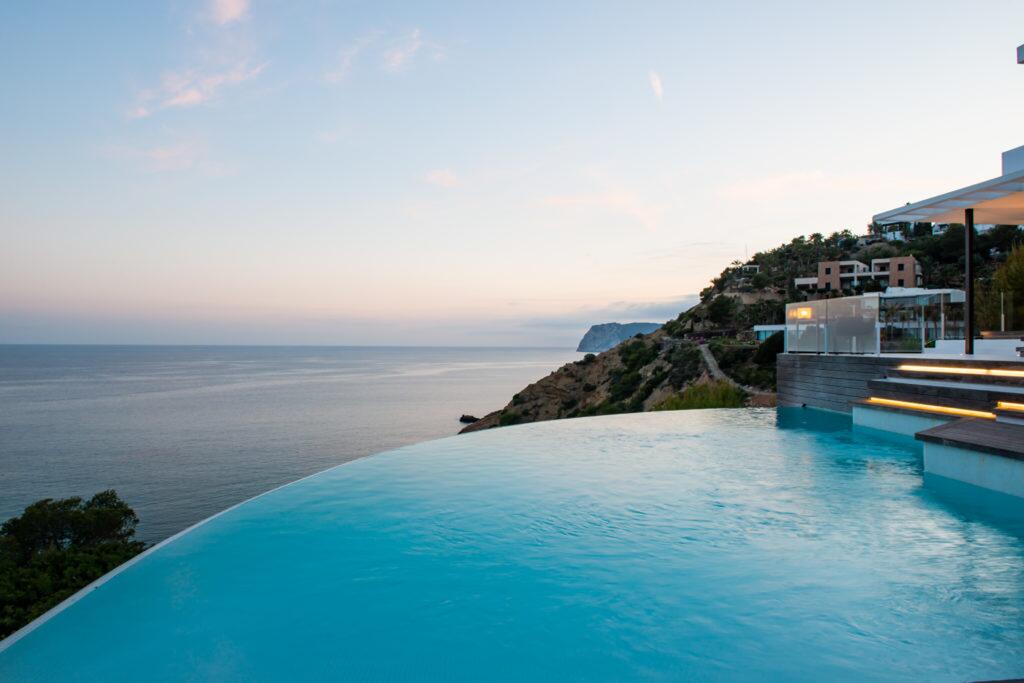 Ibiza's exclusive villas and homes by municipality
As far as the location is concerned, Ibiza is divided into five municipalities, Eivissa, Santa Eularia, Sant Antoni, Sant Josep and Sant Joan. It is important to remember that each region offers a unique culture, which can also be reflected in the types of homes and the values of properties in each area. 
Although each area has its own variety of luxury properties, most of the high-end properties on the market are mainly located in Sant Josep, which is renowned for its luxury and large-scale homes. Santa Eulalia follows swiftly behind, with San Juan displaying the highest value per square metre regarding sales. However, this is largely due to a very low supply versus demand scenario compared to an accumulation of properties.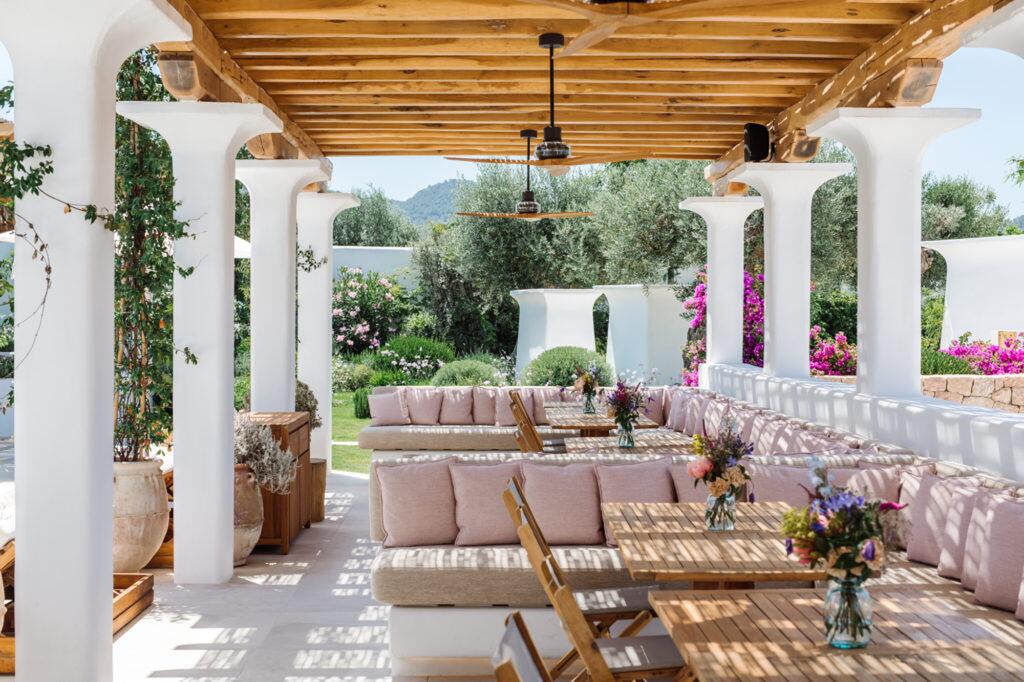 There are also many private urbanisations and gated communities in San José and Santa Eulalia municipalities where you can find these status homes, like Roca Llisa, Can Rimbau, Vista Alegre, Can Furnet, Cala Conta 33, Sabina Estates, and The White Angel.
Dalt Vila and Marina Botafoch are also very competitive for luxury apartments or triplex homes. Dalt Vila offers stunning authentic properties with interesting, novel-like architecture and interiors. 
In contrast, Marina Botafoch provides high-class modern-contemporary luxury. These homes attract high-profile families and individuals seeking concierge and security services. Property prices here start at 1 million euros for penthouses.
Take a look at our most recent exclusive and luxury villas and homes for sale in Ibiza 
Our team is always ready to help you along your buyer's journey and ensure you discover your dream home with Prestige Properties Ibiza – contact us today!