A buyer's ultimate guide to sanity during their search for the perfect home in the Ibiza property market.
A buyer's ultimate guide to sanity during their search for the perfect home in the Ibiza property market.
I am sure you've seen them as well, the reality TV shows about real estate agents in LA, the Hamptons, NYC… I must admit, they are my guilty pleasure! On these shows the properties always seem to be in perfect condition, 100% legal, the agencies are well respected and professional… Let's face it; a property buyer's dream-come-true.
It made me think about just how different the Ibiza experience is: the dream of your perfect home is just as big, but the journey here compares more to a jungle survival trip than a dreamy walk through Central Park. You are not the first Ibiza property buyer frustrated with online searching, not knowing where to look, what to believe, and which agent to trust.
The key is to know what you are getting yourself into, what type of jungle Ibiza's real estate is, its many pitfalls, and how to best manoeuvre your way around them.
Here are the most important things to keep in mind:
Demand vs. (real) Supply
When you begin with your online property search, it might seem, at first sight, that there is a lot of offer, but don't be fooled. Soon your eye will be trained enough to discover that the same houses keep coming up in your search, or you are getting the same property proposals from different agencies and online portals. This is because most Ibiza properties are listed with a minimum of 3 agencies (exclusive mandates are a rarity on the island), and all these agencies use different images, names, titles, and (to the frustration of everyone) sometimes even different prices or stats. These differences in presentation will have you believe that you are looking at different properties when in actual fact, they might very likely be the same. As incredulous as it might sound, it is not uncommon for clients who have asked for a viewing, to get to a property and tell us that they have actually already visited it with another agency – they just thought it was a different one from looking at the presentation!
Another catch is that often properties that have already been sold, stay listed on the internet as still for sale. The reason? Some agencies keep them in their portfolios to attract more clients and receive more leads, especially when their own supply is low. However, another reason is that some owners (sellers) have their properties listed with so many agents and portals, that even they get confused and forget to update and inform everyone, so sometimes it can take 6 months or even longer before all the websites have been accurately updated. Avoiding such a waste of time for all parties is one of the reasons why we recommend sellers to sign an exclusive sales mandate choosing to work with just one agency.
Lastly, another very important point to keep in mind when it comes to the "supply" in the Ibiza property market, is the fact that some owners list their property for sale for what would be considered by an above-market price, just to see if there is any interest and without any real intention of selling unless they receive a lucrative offer.
As we have seen, property supply in Ibiza, while it might seem quite formidable at first sight, is in reality not so high after all. Demand, on the other hand, an indicator much less manipulable, is high and rising. Since the last big economic crisis which started in 2007/8 and saw a drop in demand (and thus prices) in Ibiza's property market, demand has risen steadily and by now far beyond any pre-crisis numbers. Even last year (the dreaded 2020), after the first Covid-19 lockdown, property sales have been rolling in steadily island-wide.
The new #workingfromhome culture and a prevailing desire to be close to nature and away from hyper populated urban virus hotspots, have made Ibiza, with its lightly populated natural character, a prime location for those international property buyers, who prefer to spend the next lockdown with a sea view. Plus, as an investment advisor would tell you, what's better than to get your assets put in stone in uncertain times?
All in all, when analysing the Ibiza property market, we find there to be not a lot of "real" supply but strong demand. So what does that teach us for our jungle survival training?
Firstly, it sheds some light on the Ibiza property market's overall price point and its armour against national or international market fluctuations.
It teaches property buyers to not be fooled by the apparent high supply, therefore to examine each property carefully and begin to know the landscape.
Most importantly, it teaches us that we need to be ready to act fast, as soon as we have found our ideal property we need to strike with minimal hesitation: a low supply market is a competitive market.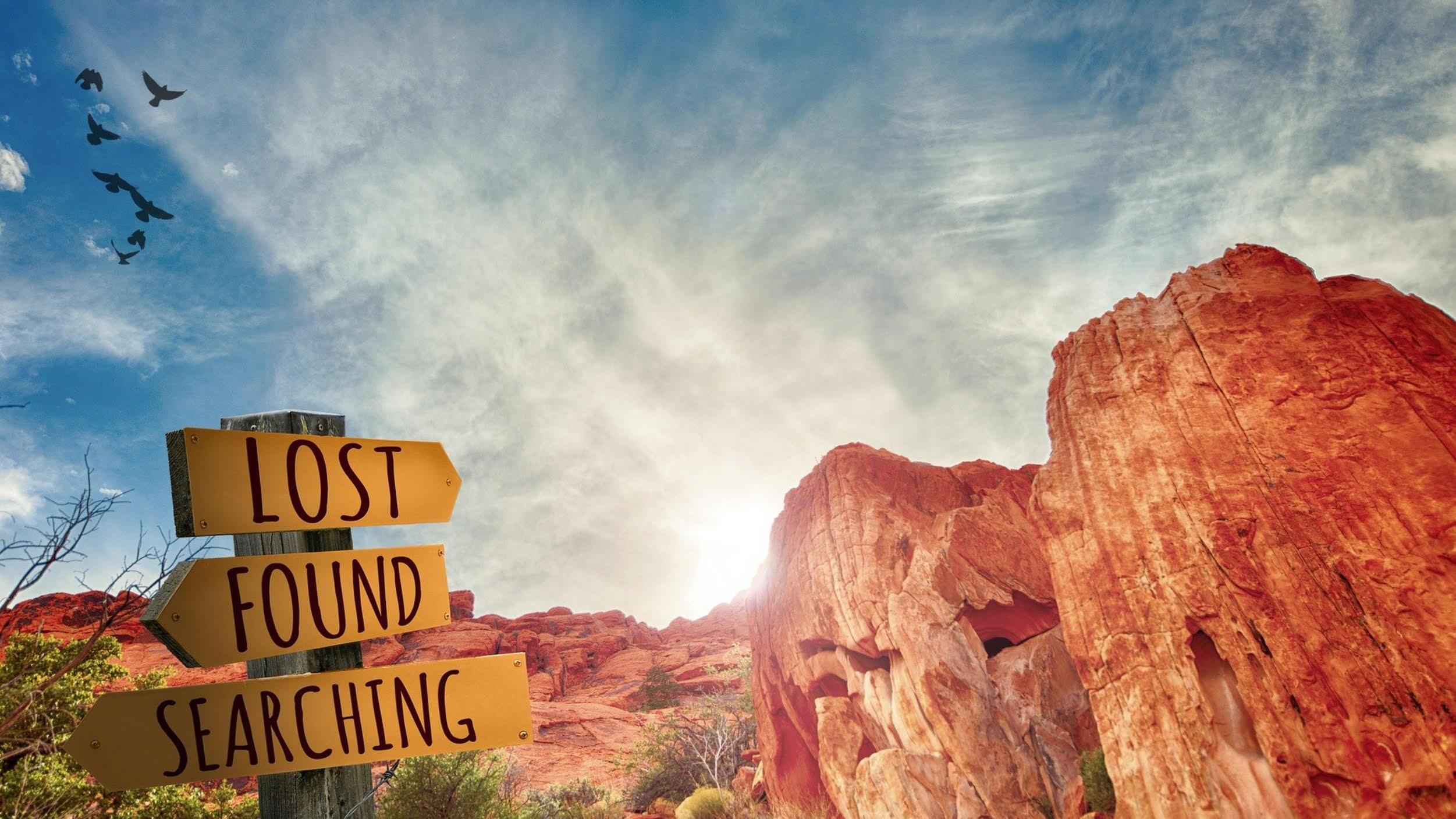 Building restrictions: Patience is a Virtue
Those amongst you who have had the privilege of visiting this stunning island will know what I mean when I say: Wow, what a beauty! From sandy and rocky beaches, lustrous sunsets, to rolling green hills and spectacular views of the glistening sapphire sea… Ibiza wins our hearts not (only!) for its world-famous clubbing scene, its regular mention in the international press and popular culture or its unique vibe and fusion of lifestyles (think: hippy-meets-millionaire), but mostly because of its, perhaps unspectacular but certainly unpretentious, sincere and somewhat magical natural beauty. This is why we all have to be more than grateful for the government's attempts at conserving Ibiza's rural charm via building restrictions.
However, if you are considering buying land in Ibiza to build your own home, or even just to buy a run-down property to renovate and enjoy or re-sell; let the following be a warning to you: Ibiza's urbanistic building regulations are strict.
Not only is it increasingly difficult to get a building licence to build a new home, even if everything is in your favour and on paper you should receive one, make yourself comfortable because you are in for a long wait. Whether it is to build a house from scratch or to integrally renovate a property, both licence applying processes are time-consuming and not without their respective complications (I will not go into too much detail here, as this subject merits its very own "A survival guide for Ibiza's urbanistic laws and regulations" article!).
So let me be clear, you will be familiar with the Spanish saying of "mañana, mañana" (tomorrow, tomorrow), a cultural testament to the Spanish laissez-faire, laid back approach to most things; but here we are talking about Ibiza, where the correct saying on this specific subject would go: "not mañana or even next year.. but maybe the year after…"
This information is by no means meant to demotivate or dishearten you; but when heading into the jungle, knowing how long your trip will be and preparing for what awaits you is paramount to your survival. And as contrived as this might sound, it is the simple and important truth, that as long as you have the right agent by your side who can advise you on the basics and refer you to trustworthy professionals and experts on the subject, such as lawyers and LOCAL architects, you will be perfectly fine, and your dream within reach!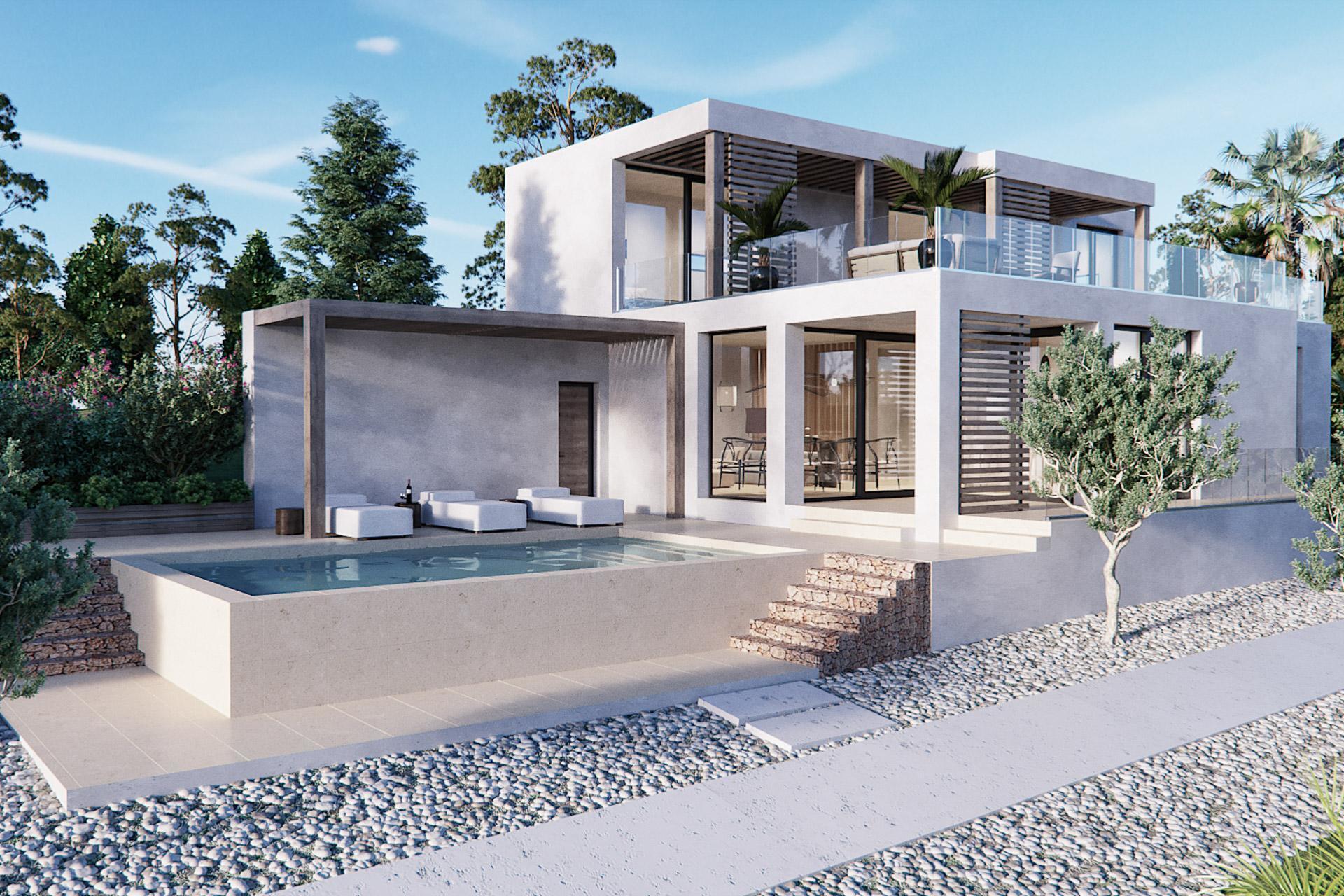 The Issue with A-legality
This is a very important point, and a complex one at that, so let's get right to it: Basically, you have to accept that if you want to buy a house in Ibiza, you have to deal with some illegality issues.
The reason for this is a direct causal reaction to the point above the building restrictions. Anytime you wish to renovate your home, extend it, add or change the pool, or just cover your terrace or change the tiles, you should apply for a licence. As we have learned above, it takes very long to get these licenses approved… if at all!
In the past, during Ibiza's early days, no one really thought of or, frankly, cared much about any building rules or regulations, so most people just went ahead and followed their hearts' desire without a second thought about the necessary paperwork. However, with the influx of foreign property buyers and specifically property investors, Ibiza would have drowned in new constructions if the government had not stepped in and started to monitor and enforce urbanistic laws and regulations.
The fact that around 90% of non-newly built homes in Ibiza have had some kind of structural modification in the past but are missing the correct licenses, means that these modifications or additions are now in some form of Legal-limbo: due to the "Statute of Limitations" they cannot be destroyed or taken down (which by the way would result in 70+% of small or big parts of Ibiza homes being demolished, like garages, annexes, closed in porches), but they can also not be legalised. Enter, what we call, A-legal.
But knowing which parts are legal, which parts are at risk, which parts are "truly" illegal, and which parts are A-legal, is not a simple task. It all depends on the classification of the land, the age of the buildings, the date of certain constructions, the height and the distances to borders, and much more. A professional agent should always let you know the exact legal situation and give you as much information about it as possible.
Keep in mind that prices differ when a property has many Il- or A- legalities. That renovated property that you have seen with amazing sea views for a bargain probably has some issues (or might just be next to a road).
Either way, it is important for you to know and understand that you will not get very far in your Ibiza real estate journey if the word "illegal" scares you; to realise your property dreams you have to look fear in the eye and tame the beast or have a good agent by your side.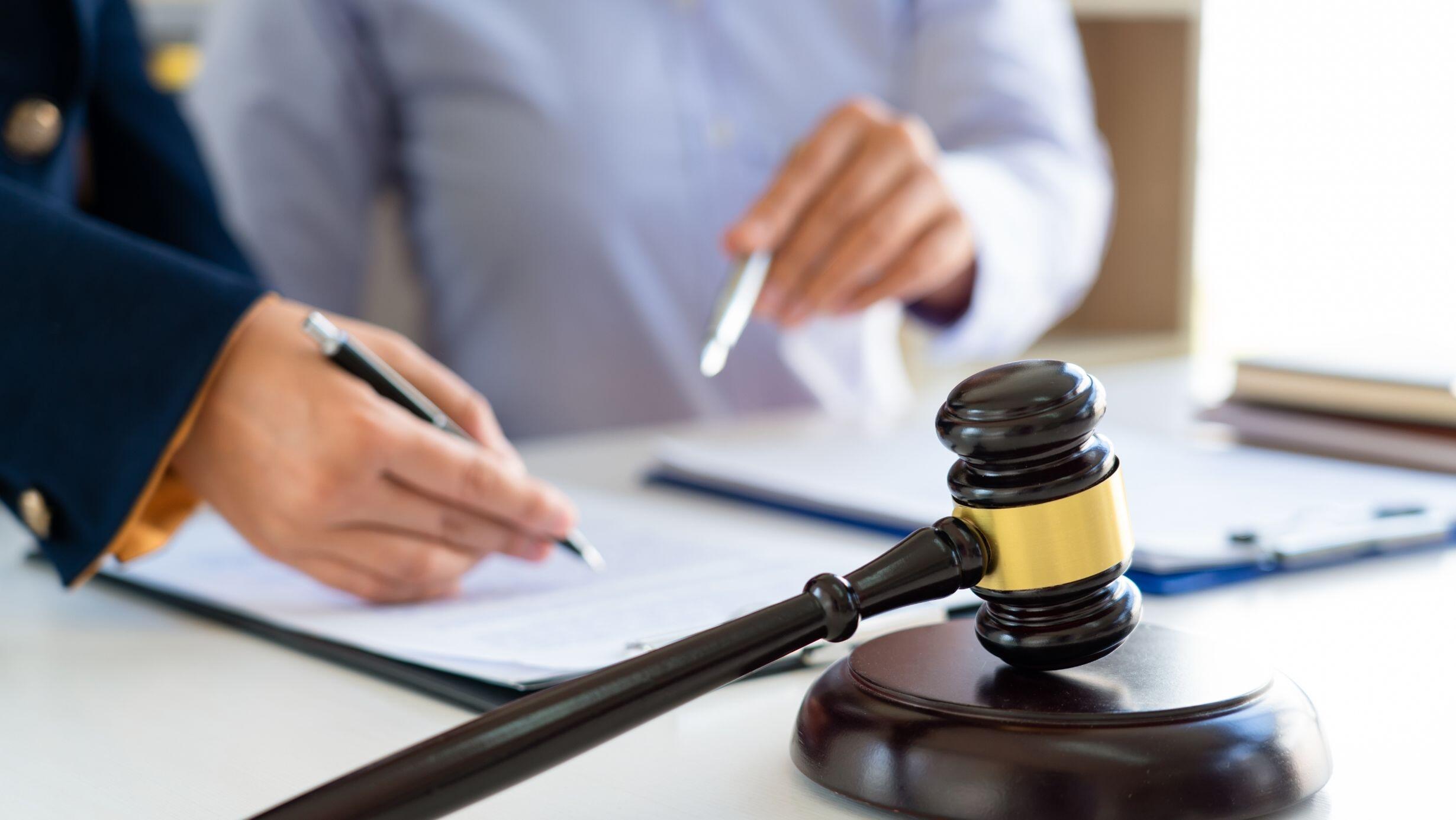 Pirates of the Pityuses
Have you ever noticed that the high, sea-facing walls of Dalt Vila (Ibiza's fortified old town) are lined with canon bomb craters? These are remnants of the many pirate attacks the island experienced throughout its history and which have resulted in its affectionate nick-name: "Pirate Island".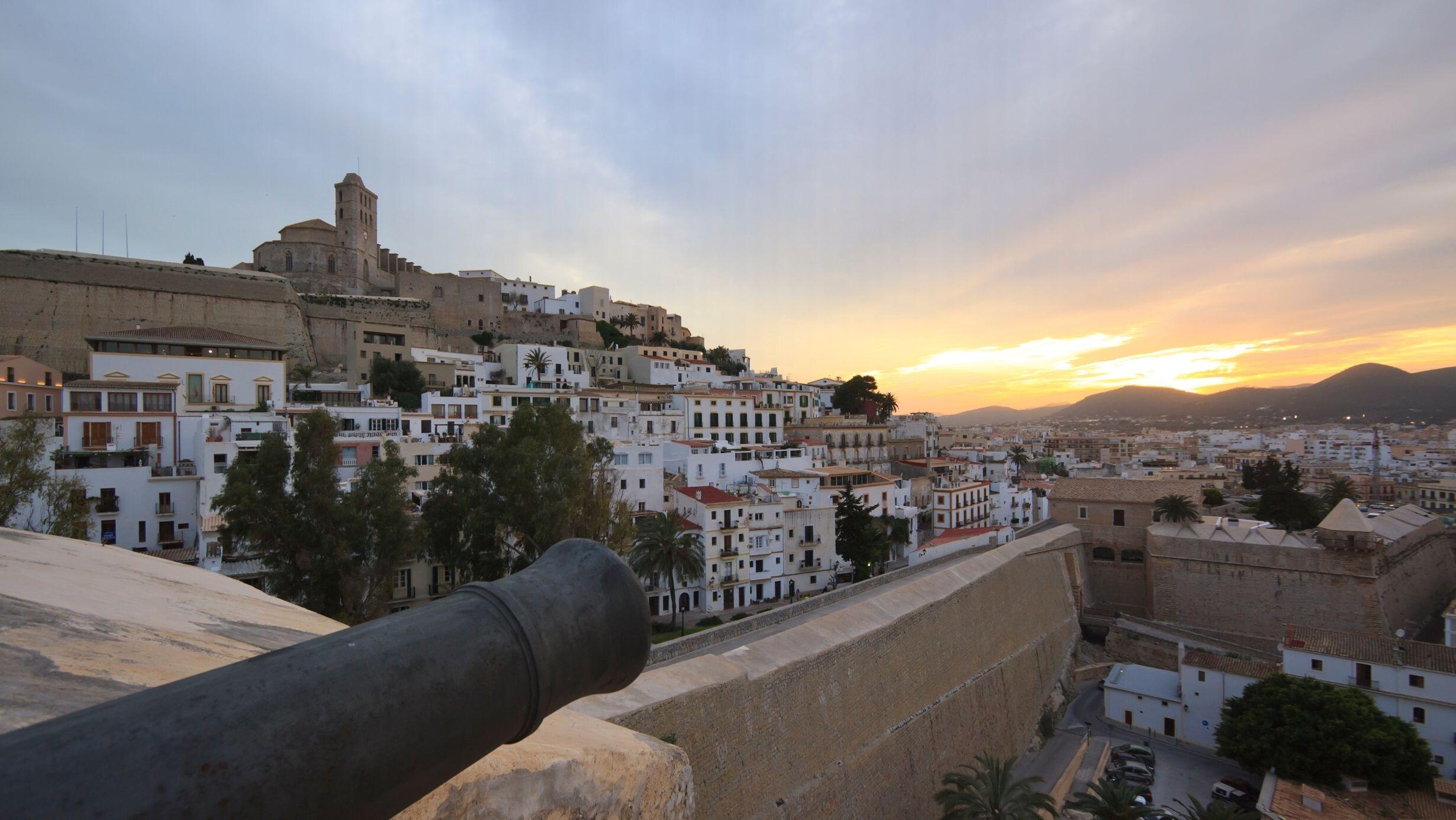 Nowadays, the only pirates left are the island's so-called real estate pirates, out to make big wins with small effort and zero accountability. In Spain, you do not need any training nor diploma to register as a real estate agent. Anyone with a website and some contacts can call themselves a realtor. In some instances it goes as far as some "agents" using images from other agencies to list a property online, only to get leads from clients and then try to sell you something without knowing really how to get the deal to the notary and any knowledge of the market, later approaching the agency that has the actual sale mandate for collaboration.
However, the job does not only consist of having properties online and showing them, there is a whole world behind the scenes (a glimpse of which I have shared with you in this article) that is just as important. Our buyers often tell us, and I cannot stress the fact enough, just how important it is in Ibiza's real estate market to fully trust your agent and to make sure they know how to close the deal, as to avoid any rude morning-after-notary awakenings.
Murky transparency
In most countries, when you sell a property, you need to have all your paperwork in order, get an architect's approval that the house is in a good state, etc. In Ibiza, this is not a requirement, which effectively means that you buy what you see and with the paperwork that is there.
In addition, only very few institutions have access to property sales data such as final sales prices, as this is not public data in Spain. Therefore, many homeowners curious to know their property's worth, inform themselves exclusively on online real estate sites to get an idea of price. Here they might compare their home with one of similar size or views, however, what they often don't realise is that there are a lot of asking prices that are just that: asking prices. They are not sales prices. And there are no regulations of prices either. A professional, experienced agent, who has access to their own database of sales statistics, will always be able to tell you if the property you are interested in is priced correctly. Similarly, a homeowner wishing to sell their property in a timely manner should also consult with an established agency to receive a professional valuation based on real market statistics and sales prices, rather than the murky world of online asking prices.
So, how to survive in the Ibiza real estate jungle?
I hope this article has shed some light on the many challenges that await you in the Ibiza real estate jungle!
The most important thing to remember is that with the right mindset and the right help anything is possible and dreams do come true on this beautiful White Isle.
Get yourself an agent that is professional and experienced, that you can trust and that you know will get the job done. Here at Prestige Properties, our agents would be more than happy to become this person for you. And if you find a property online that you'd like to see, but is not listed on the Prestige website, just ask your Prestige agent about it. We know most properties that are for sale, so there might be a reason we didn't choose to list it. Also, we work in close collaboration with about 20 of the most professional agencies on the island, so we can always ask our partners about it.
So hang in there tight and I will hopefully see you around!
Inge and your jungle survival experts; Prestige Properties Ibiza
*Disclaimer: this article was written in an informal fashion, simply to introduce readers to some of the topics of the real estate market in Ibiza. For official numbers and legal information please check out our "Property Buyers Guide" here.