Why is Ibiza one of the most famous holiday destinations in Europe?
Sunset, dusk, twilight… are some of the names we give to an event as ephemeral as the sunset.
Sunsets mark very significant moments in our lives: 'the afternoon when we fell in love; the long summer days with our family; the magic of a sunset to the sound of drums; that dinner of friends that began with a burning red sky'… moments in which we feel very lucky and grateful.
But if there is one place in the world where you can enjoy this natural wonder, it is Ibiza, with almost 275km of coastline, 300 days of sunshine a year and a peaceful and happy rhythm of life.
In this blog we want to share with you five of the most special places where you can enjoy an unforgettable sunset. Besides, we have thought about you because in each of them you will find a selection of our fabulous holiday villas.
The Prestige Team has participated in the vote to draw up the ranking that we present to you below.
Nº 5 San Antonio, Ibiza
The Paseo de San Antonio is one of the most fun and unique places on the island. It offers the possibility of water activities such as jet-skiing, jet-boating, flyboarding or parasailing, during sunset. Yes, believe it, because here you can be 50 meters high and be the king of the world! This spot is also very famous for its music and good atmosphere, this is where Café del Mar was born, a real symbol in Ibiza.
Less than 15 minutes away are two of our holiday villas, with swimming pool and fantastic views: Casa Sandra and Can Trillo.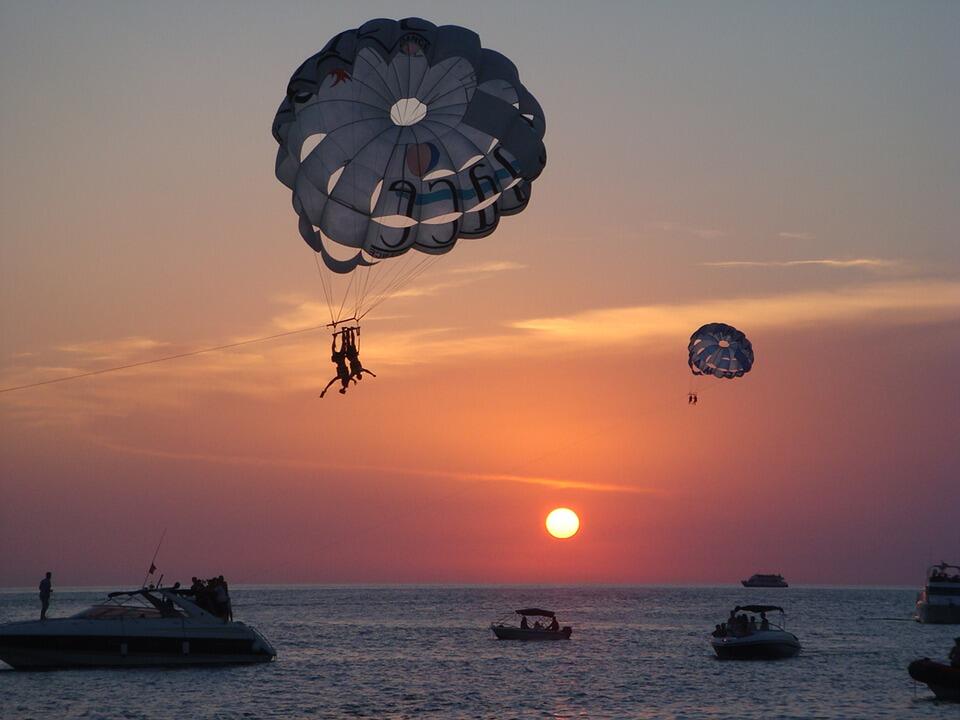 Nº 4 Cala Benirrás, Ibiza
If you are lucky enough to be in Ibiza on a Sunday, you cannot leave without visiting Cala de Benirrás, where the authentic essence of the 70's comes alive for a few hours and fills the sunset with music and percussion. A hundred people play their drums bidding farewell to the sun, while a large crowd dances and gets carried away by the good vibes and the hippie spirit. Some of the most impressive vacation villas in our catalog are in this area: S'Ermita, Can Quince, Can Rio and Can Pep de sa Guaita.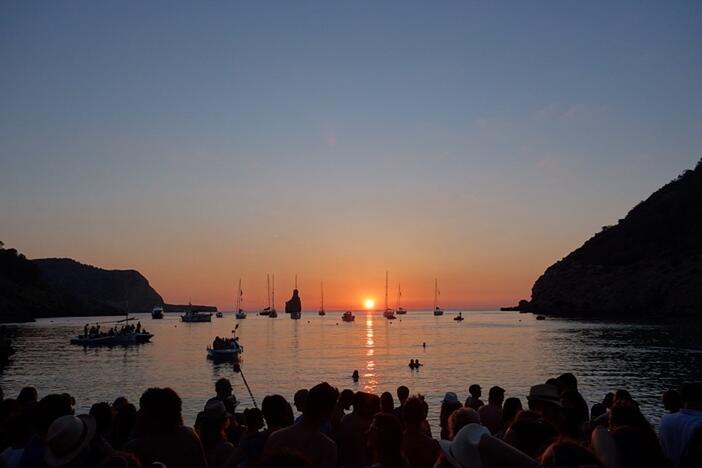 Nº 3 Sa Caleta, Ibiza
What if you want to make the sunset even more special? All you need for this is a sailboat! Cruising the waters offshore caressed by the sea breeze and feeling so close to the sun that you can almost touch it, this experience is one of the most romantic we can recommend. There are different companies that offer a wide range of boats and rentals adapted to your needs. We can help you, if you dream of living a unique sunset. But in addition, we have a selection of villas for rent located a few meters from the sea, so you can simulate the sensation of sailing: Can Cristina and Can Oasi.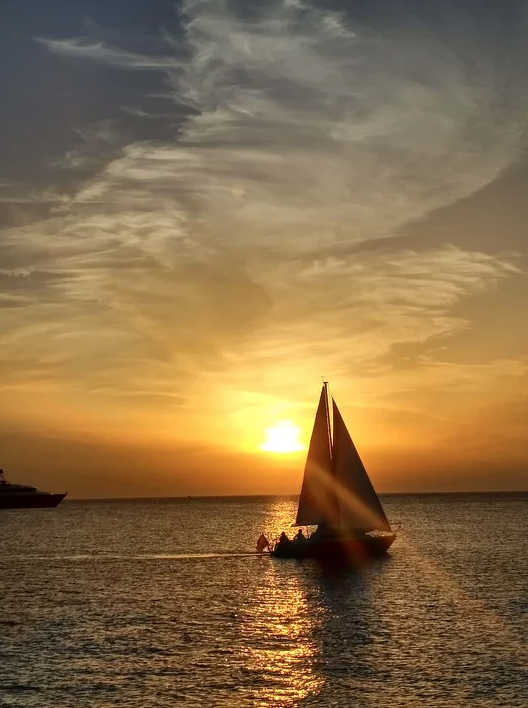 Nº 2 Cala Conta, Ibiza
They say Cala Conta is one of the most beautiful beaches in the world. Here we give you the reasons: crystalline waters, fine, almost white sand and incredible views; they make it an earthly paradise. We highlight the gastronomy of the area, the Bullit de Peix and the paella are the star dishes. At the Sunset Ahsram beach bar, you can drink a cava sangria while you celebrate the sunset with music and good atmosphere.
We recommend some of our holiday villas, located very close to this famous destination: Can Lib and Can Masia, ask us about them.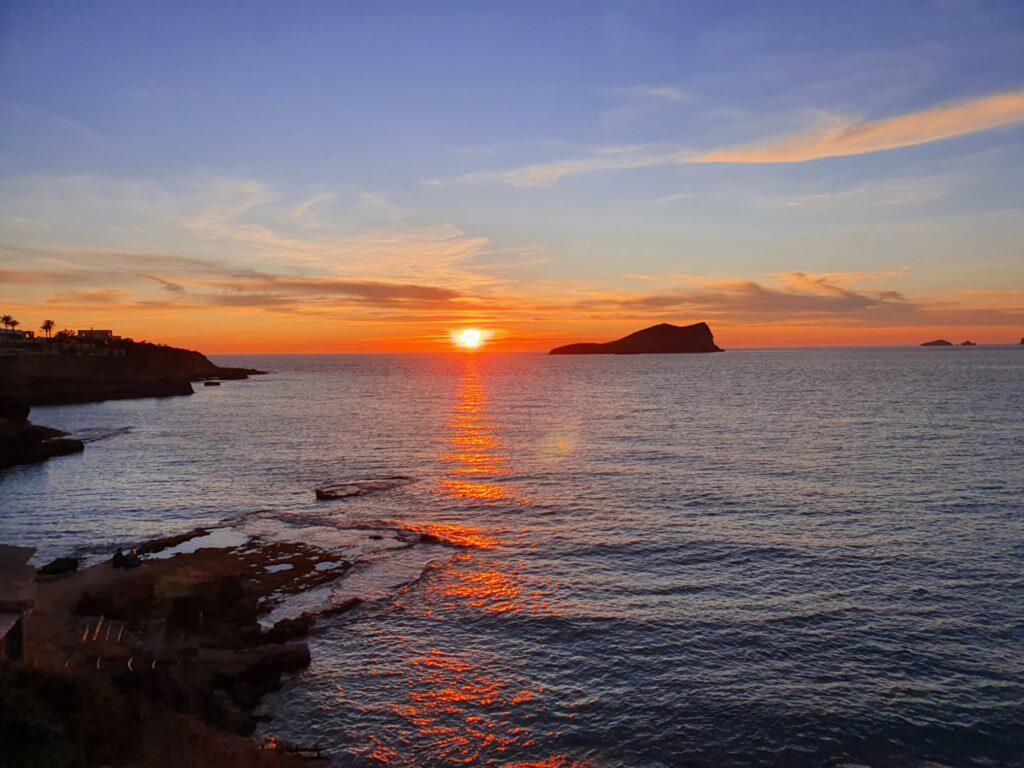 Nº1 Es Vedrá, Ibiza
And at number 1 is the islet of Es Vedrá, a magical enclave located in the southwest of Ibiza. Although you are not allowed to climb this mystical rock, which is almost 400 metres high (because it has been part of the Nature Reserve since 2002 due to its high ecological value), we recommend you climb the Es Savinar Tower, commonly known as the Pirate's Tower, and enjoy the unbeatable views! Some of our most charming villas are just a few minutes away: Can Pelat.