Many of our UK clients who wish to buy property in Ibiza often have questions about the island's logistics and how to invest for long-term relocation. Therefore, it would be worth writing this short article to provide you, as a UK citizen, with everything you need to know about buying a property and moving to Ibiza post-Brexit. 
Read on to find out more information on relocating and living in Ibiza, including guidance on residency, working, and buying your dream home on the magical white island.
Residency for living in Ibiza after Brexit
As of January 1, 2021, UK citizens are subject to the same Spanish immigration rules as residents of non-EU countries, such as Russia, China, and the United States. Therefore, UK citizens who wish to live permanently or for an extended period in Spain must maintain legal residency status or a long-term visa. 

A foreigner identity card, known as Tarjeta de Identidad de Extranjero (TIE), must be obtained upon arrival to Spain, the Balearics, and Ibiza whilst completing a full residence or visa application. Your residency and TIE can be applied from the UK, but as you can imagine, this is a slightly more complex process. You can find out more about the residency application process in our final chapters below.
Visas for UK expats living in Ibiza, Spain
The Spanish government also offers several visas that allow longer stays in the country. Two of the most common visa types include:
The Non-Lucrative Visa
The Golden Visa 
The Non-Lucrative Visa allows stays longer than three months for retirees or those who do not need to or wish to work in Spain. Applicants must show a bank balance of €34,000 for at least six months and a valid private healthcare plan. The visa is valid for one year and can be renewed for two more years.
Investors spending a minimum of €500,000 on a property are eligible for the Golden Visa program. The Golden Visa allows holders and their families to live in Spain and can become a permanent resident after five years or a Spanish citizens after ten years from the date the visa has been granted.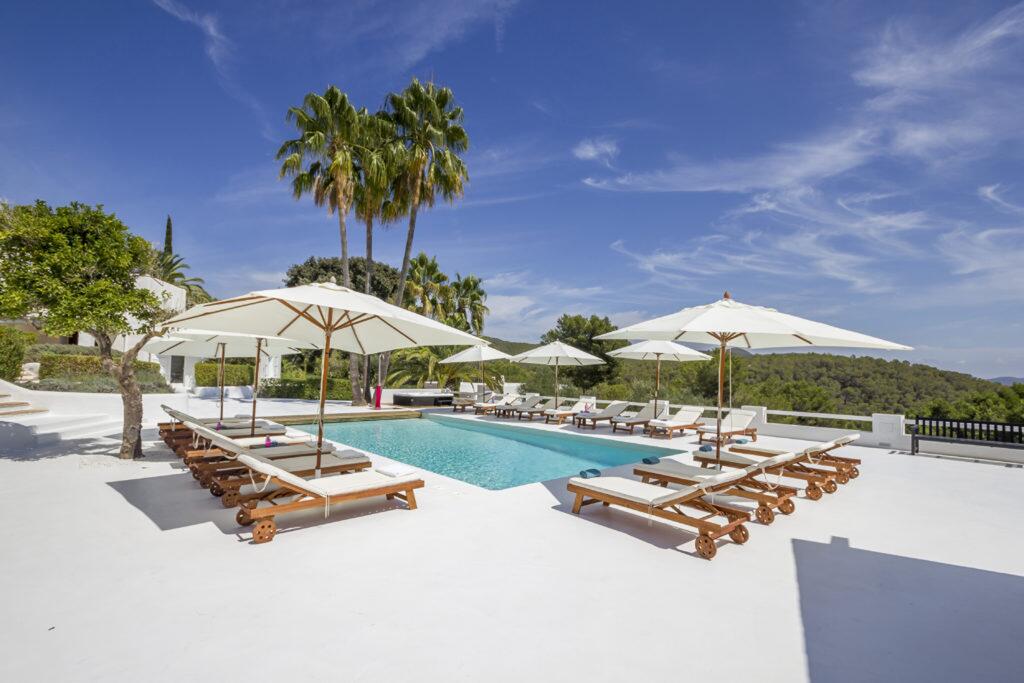 Working in Ibiza for UK citizens
Any non-European citizen who wishes to live and work in Spain for an extended period beyond the 90-day tourist visa must apply for residency or a work permit. By maintaining your residence in Spain, you will be able to take advantage of all the benefits of working here should you decide to do so on a permanent or extended basis. 
As the Spanish government is welcoming new entrepreneurs into its country, if you have a solid business project you would like to set up in Spain, that could be a great way to qualify for a residency in the country. Recently, the Spanish government approved the first draft of a law with several immigration and tax advantages for startups and digital nomad visas. This law aims to promote the ecosystem by attracting emerging companies, talent and capital to develop innovative entrepreneurial activities in Spain.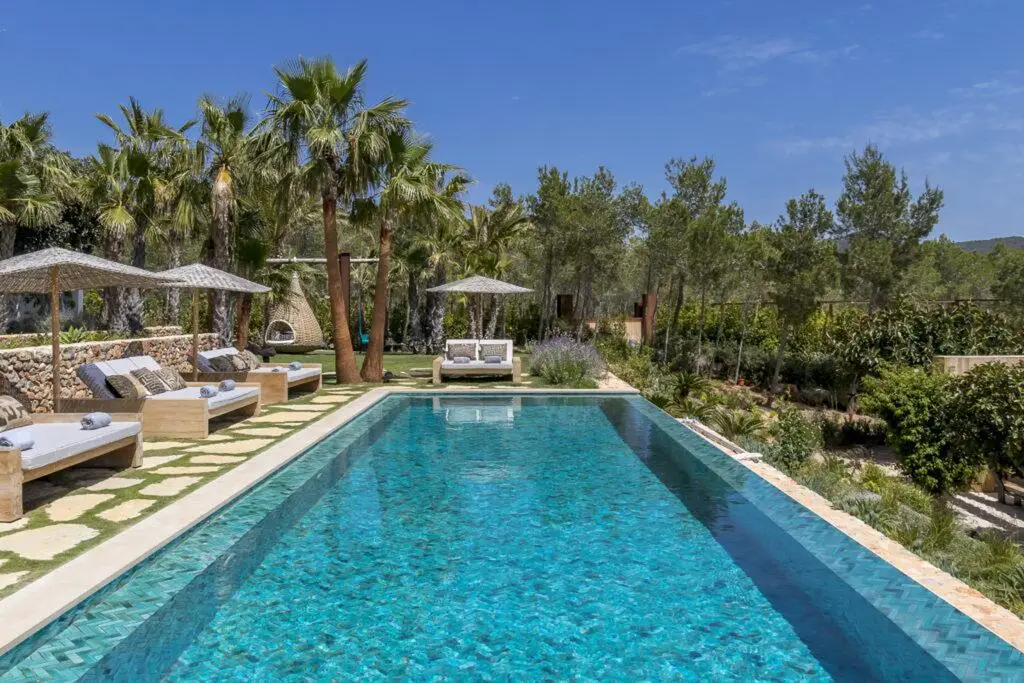 Buying a property in Ibiza Spain post Brexit
There have been very few changes to buying a home in Spain, the Balearics, or Ibiza since Brexit. However, UK citizen rights have changed slightly.
Currently, the main difference depends on whether you are a non-EU resident living in Spain or visiting it. Should you wish to relocate permanently, there are routes for you to become a full-time resident or gain a visa, making it easier for you to purchase a home.
For a more detailed guide on buying a property post-Brexit, check out our most frequently asked questions here.
Thanks to its stability and safety, Ibiza is an excellent market, especially for long-term investments. Check out our end-of-year property market report 2021 for a more detailed analysis or take a look at our easy-to-read blog – Is 2022 a Good Time to Buy a Property in Ibiza?
Any person who purchases, sells, or owns a property in Spain must know the applicable property taxes, regardless of whether they are residents or non-residents. Your title will also be added to the property's register by a notary. Depending on the number of clauses, deeds, and property value, the notary fees can also vary significantly.
More information about the costs and fees involved with buying property in Ibiza can be found in our Buyer's Guide.
How can I start the residency or visa process in Ibiza and get the right help to take the next step?
When you have completed your appointment at the national police office and submitted your required material for your special Brexit residence permit, you will need to wait until it is fully processed before collecting it (a second appointment is required). Due to the volume of applications for full residency in Ibiza, there is a long backlog. However, your TIE should arrive within a few weeks, allowing you to stay until your residency is completed.
To ensure a stress-free process, especially if you don't speak Spanish, we strongly suggest you contact our trusted legal professionals. You can find out all about the various visas available, applying for residency, and immigration laws in Spain here!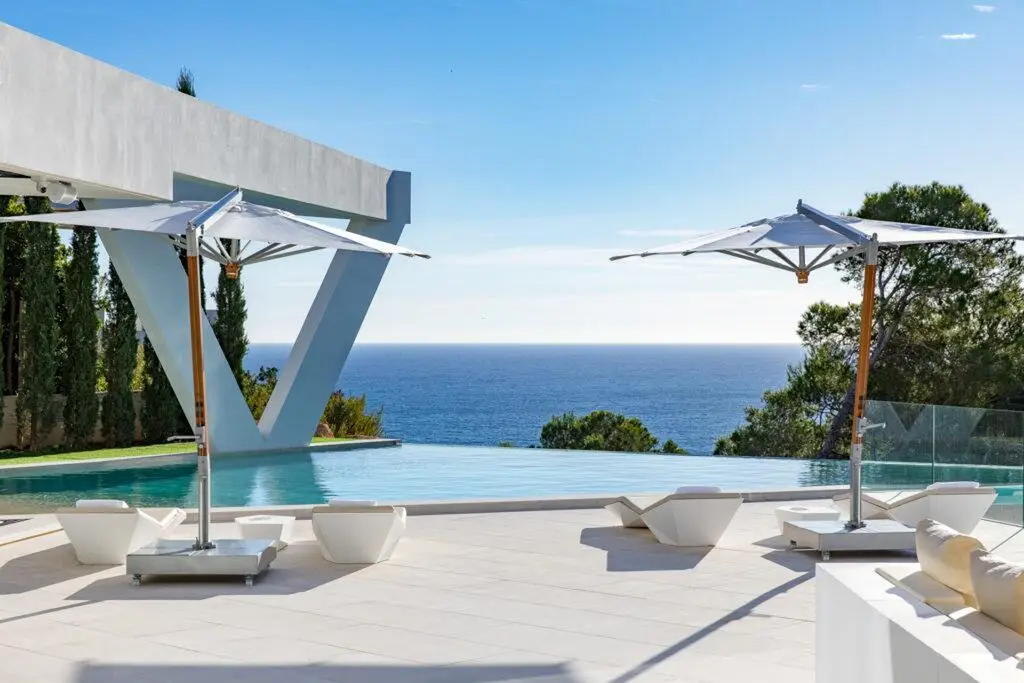 How can I start the property search in Ibiza and get the right help to take the next step?
With the right mindset and assistance, anything is possible on this beautiful White Isle. Get the job done right by hiring an experienced and professional agent. It would be our pleasure to fulfil this role for you at Prestige Properties.
If you want to speak with an agent about the current market and investment opportunities, then contact us today! We would be happy to talk you through Ibiza's Real Estate potential.