Christmas Greetings from our company Sales Director & Partner: Victor Van den Driessche
Dear clients,
On behalf of the entire team at Prestige Properties, I would like to wish you all a Merry Christmas and a very Happy New Year!
This year, especially, we would like to say a special thank you to all our clients, for their support and trust during these difficult times. We hope you all are able to be with your loved ones during the holidays and we send our warm thoughts from the Island.
Let's all look forward to a happy 2021, staying safe and enjoying a lovely end to the year.
Market News
We would also like to take this occasion to give you some news about the real estate market in Ibiza. Surprisingly, the sales market has been very active and prices have remained stable throughout the health crisis.
At Prestige, we are proud and thankful to say that our sales numbers are very similar to those of 2019, despite needing to close our office for approximately 3 months. Undeniably, fewer clients viewed properties due to travel restrictions, but those determined to purchase a home in Ibiza, continued on their buyer's journey successfully, giving us great confidence to face next year with optimism and positivity.
Selling prices have remained very stable throughout. Upon analysis from our sales database, we can see the price per square meter has risen from an average of 6.665€ in 2019 to 7.021€ in 2020. These statistics have confirmed our speculation (among our partners and collaborators), that the interest in Ibiza has actually grown during the health crisis, with more and more clients looking to fulfil their dream life, in a more natural environment, away from the inconveniences of the large metropoles.
"The price per square meter has even risen from an average of 6.665€ in 2019 to 7.021€ in 2020"
The rental market however has been more complicated, with a drop of approximately 50%, as a result of cancellations and ongoing restrictions. Naturally, these complications were to be expected, and we anticipate next summer will return back to normal. This anticipation is largely related to receiving more requests than ever before for Winter Rentals, with the bookings and enquiries also looking very promising for next season 2021 (don't miss the early bird promo available until the end of 2020).
Covid in Ibiza – Update
The level of alert in Ibiza has just gone down from Level 3 to Level 2, on a scale of 4. Traveling to the Balearics is still allowed: all travellers (over the age of 6 years) must fill out a health control form and provide a negative-result from their Covid PCR test done in the previous 72 hours.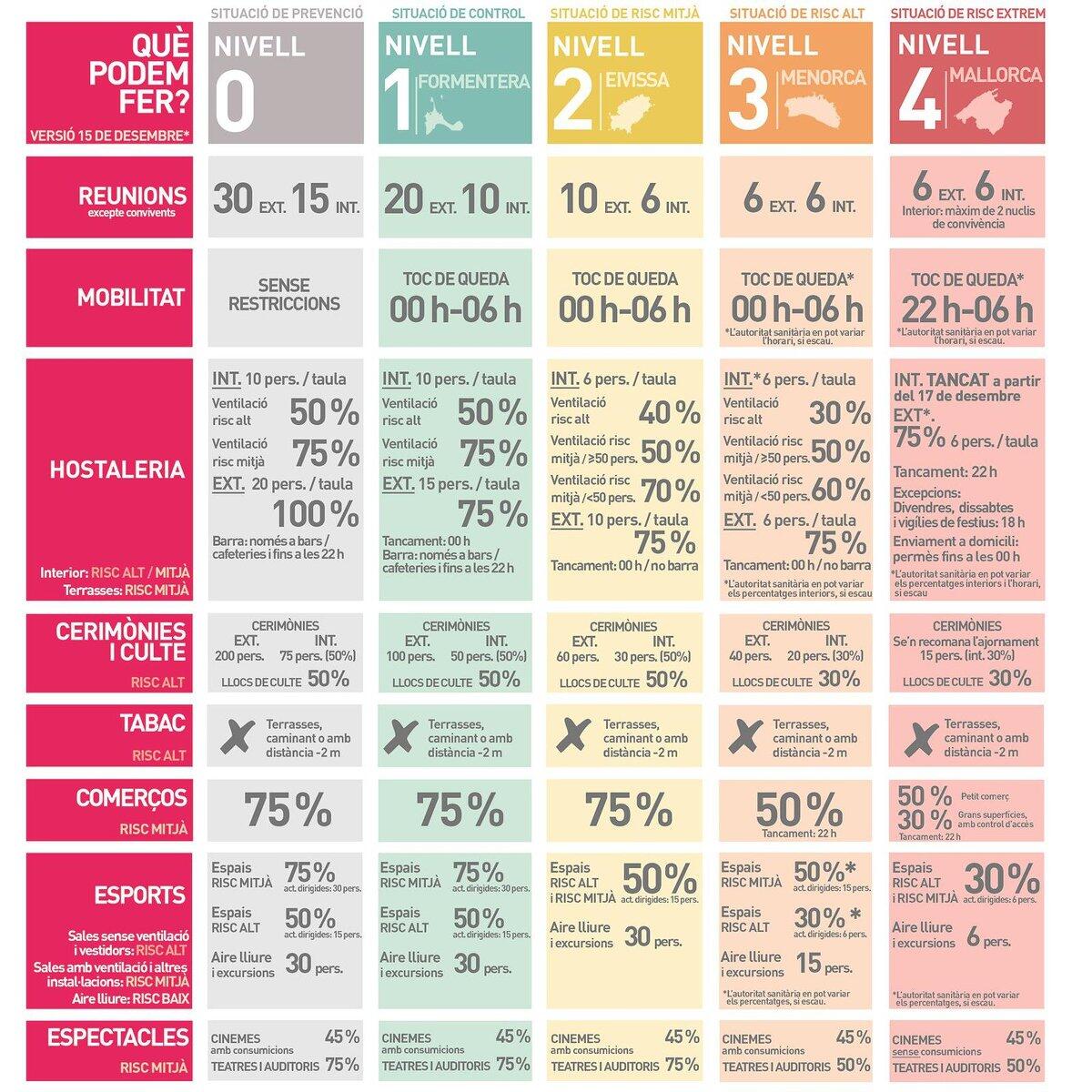 Ibiza is now in Alert Level 2: Medium risk sustained and widespread community transmission with increasing pressure on the health system. You can find all the information about traveling to the Balearic islands in the following link: https://www.caib.es/sites/covid-19/es/covid-19
Winter Holidays on the Island
Those relatively positive virus-related numbers are allowing us to receive clients in their second residence or in one of our rental villas for the winter holidays.
Winter is a unique chance to discover the island during a very different time of the year and escape the very strict lockdowns of bigger cities. The majority of the island's favourite local bars, restaurants, and markets remain open, and the weather is usually sunny and around 20ºc, so perfect conditions for outdoor sports, walks along the beach, or breathing in some fresh air in the lovely countryside.
You can find more information about all the activities available on the island during the off-season in some of our most recent blog posts.
Forecast for Season 2021
At the moment we have no indication that the direction of the property sales market is going to change. We believe numbers will remain stable, or even slightly increase in 2021. We are still receiving continuous and serious interest from clients via all our channels.
The beginning of the vaccine campaigns should mean that our office will be able to remain open all year and clients should be able to keep coming to the Island, even if safety restrictions and health measures still apply. The virus will not disappear for next season, but the local government has been proactively working on health control measures to ensure that the main economy is affected as little as possible next year.
Most rental villas are seeing similar reservation levels to pre-Covid years, so we recommend our clients to get in touch with us as soon as possible if they are planning to come.
With all this said, it is time to wish you again the most wonderful holidays and say goodbye, until next year!
Victor Van den Driessche (Sales Director & Partner) 
with Your Prestige Properties Team