As a team here at Prestige Properties we would like to take the opportunity to share with you some positive news. This week Spain has presented its plan for the deconfinement and this means that we are starting to see some light at the end of the tunnel. The sun and the beach finally seem less like a dream and more of a reality. And we really hope that we can welcome you here again soon!
Here is a calendar illustrating the 4 steps of deconfinement: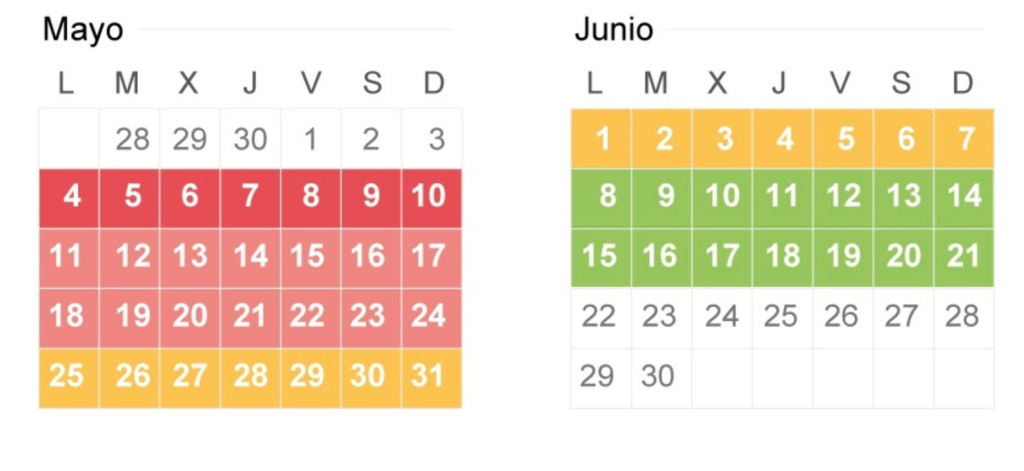 Phase 0, from May 4th until May 10th : this is the preparation stage, citizens are able to go outside for exercise or walks, small businesses can open on appointments.
Phase 1, from May 11th until May 24th : the first stage marks the beginning of social interaction, terraces open at 30% capacity, social contact between people of the same city, hotels open without common areas.
Phase 2, from May 25th until June 7th : at this point new openings will happen with the indoor areas of restaurants and bars at 30% capacity, cultural events with limitations, trips to second homes within the same province will be allowed.
Phase 3, from June 8th until June 21st : the last stage will increase mobility, business capacity rises from 30 to 50%, restrictions will be softened in general.
Each one of these stages will be conditioned to the evolution of the crisis, implementation may vary from province to province and the dates might be modified by the government. Fortunately, Balearic Islands and especially Ibiza have had very low numbers of cases in comparison to the mainland, so the local government is taking action to ease the process of deconfinement in the region. Fingers crossed!
Now let's highlight some of the important dates for you and for us at Prestige Properties :
May 4th : Prestige Properties Offices can open again for business receiving clients by appointment only.
May 11th : As far as we understand, this is the date when our offices can reopen, with health and capacity restrictions. However working from home is highly recommended until Phase 3.
May 25th : Clients owning a second home and living in the same province will be allowed to travel to it.
June 8th : Beaches will be open to citizens with new conditions of use and safety. Nightclubs and bars will open at 30% capacity
June 22nd : "New normality" meaning mobility between provinces in Spain will be possible again, so hopefully the start of the season 2020 for Ibiza
Unfortunately at this point we can't confirm a date for European and international travellers to be allowed back to our beloved Island. This will depend on further discussions between the Spanish government and its EU partners.
We hope to be able to welcome you again in July but until we know for certain let's stay safe and keep positive. While we wait, we have adapted our way of working and you can see this on our new web page; Real Estate Virtual Technology. We are available to advise you anytime, whether you are curious to learn more about Ibiza and its market or if you would like to do a virtual tour of one of our villas.
Here at Prestige the whole team is working everyday in preparation for when we can meet our clients. We are really impressed and motivated by the amount of messages that we receive from all of you, full of positivity and will to pursue the dream holiday or the perfect new home in the sun.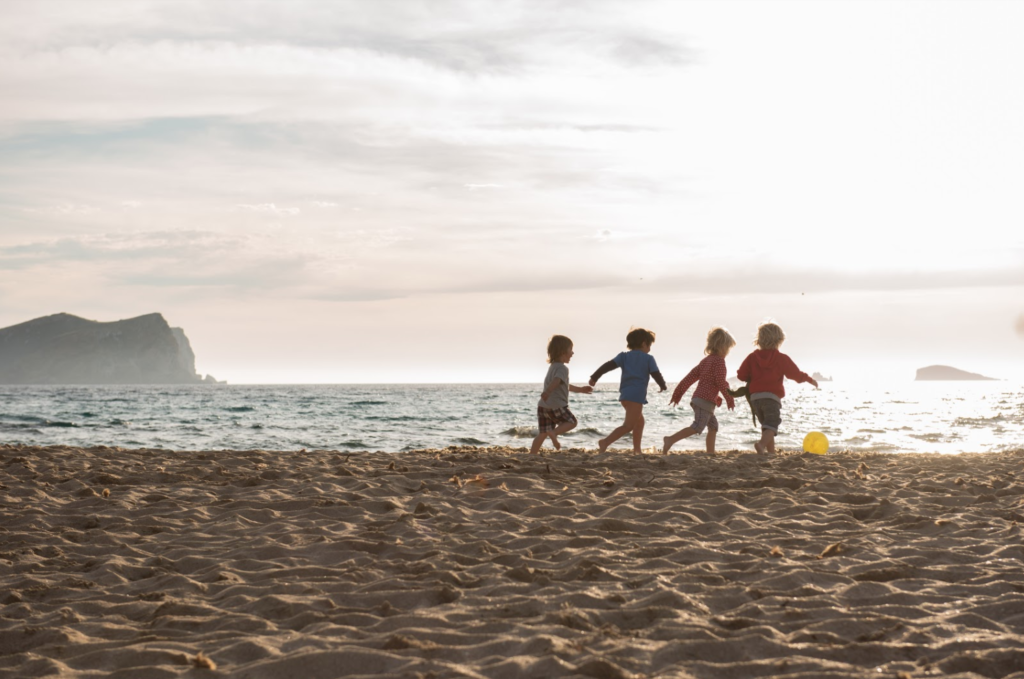 To finish with another positive note, we can't describe how beautiful the Island is looking, the roads are quiet, the countryside is green, the beaches are clean and the sea is as cristaline as can be. Nature is enjoying a well deserved break and we expect this Summer to be a jump back to the past, more space, more time, and more unexpected things to look forward to.
That is why we recommend you to have a look at our selection of Ibiza holiday villas, for which we have set new risk-free booking conditions. Summer is very long in Ibiza, to give you a little idea, average sea temperature in October is between 22 and 24 degrees, perfect for a swim…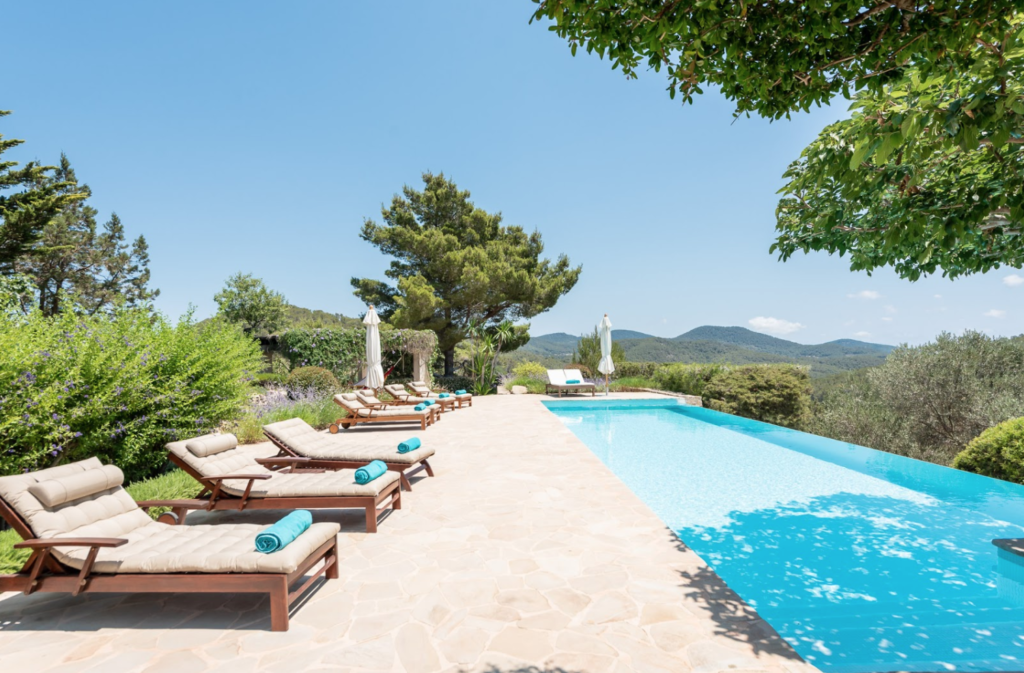 Poolside at Casa Benjamin
We hope to see you very soon 😉
The team at Prestige Properties