Interview with Victor, Partner & Sales Director of Prestige Properties Ibiza about Covid-19 and the effect on the Property Market
What has been the overall impact of Covid-19 in Ibiza?
Ibiza has seen relatively low figures of Covid-19 in comparison to the rest of Spain and Europe.  The healthcare system on the island has been stable and we are very thankful to all our health care and key workers during this difficult time.   Their impressive work and dedication towards the public is sincerely appreciated and acknowledged by all.  Without their passionate commitment the outcomes of ill-health could have been quite different.
At the point of publication, a total of 163 positive cases have been recorded in Ibiza and Formentera for Covid-19, with 120 fully recovered and 31 active cases, of which 24 are still in hospital.
There have been few new cases reported in recent weeks and zero positive cases over the past 5 days.
Ibiza is a small island.  This fact alone has helped the government implement closures and restrictions at a quick and smooth pace. Since the state of alarm was declared on March 14th travelling by air and sea has been fully restricted to essential activity only.
Unfortunately, the crisis has had an impact both socially and economically for the residents of Ibiza.  However, the recent plan of deconfinement and the current low risk of infection, hopefully means we will soon be able to ease restrictions and welcome tourists for the summer season 2020.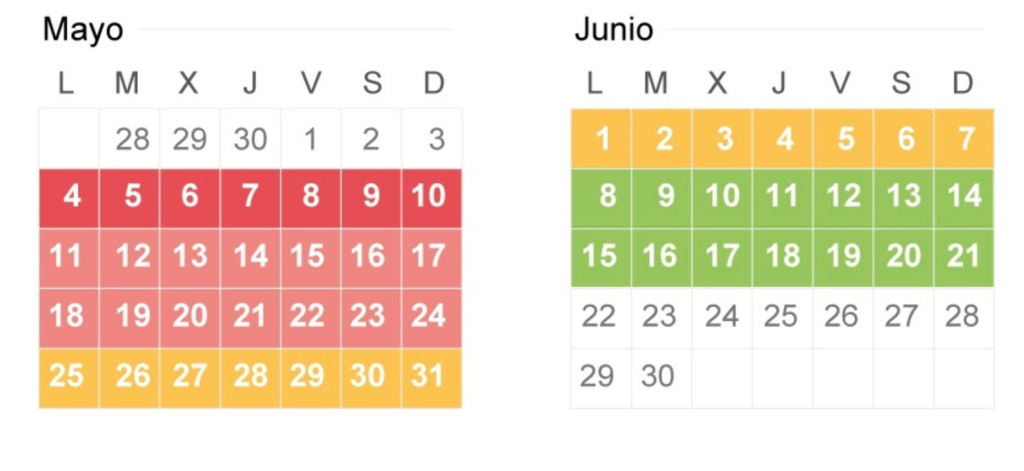 We think it is fair to say, many feel the island and mother nature has received a well deserved rest and we are only reminded to be truly grateful for the paradise we live in.
Global Property Market
Has Covid-19 had an impact on Global Real Estate and what changes are we seeing so far?
Whilst some buyers are adopting a wait and see approach, many others have maintained the same drive to buy with some even increasing in their pursuit during this period.
Sales numbers on a global scale are down due to social distancing, travel restrictions and closures of businesses, where viewings are not able take place as usual.   However, we have noticed client interactions are consistent and have even increased in Ibiza. Many are aware of the level of competition within the Ibiza property market and want to take full advantage of using every opportunity to buy now or as soon as the restrictions will be lifted.
One thing is for certain, the new adaptation of virtual viewings are very current.  Aside from professionally produced virtual tours of housing, many agents are adapting and attracting buyers with real-time video tours. In turn, this is leading to on-going interest and even offers and sales still being made.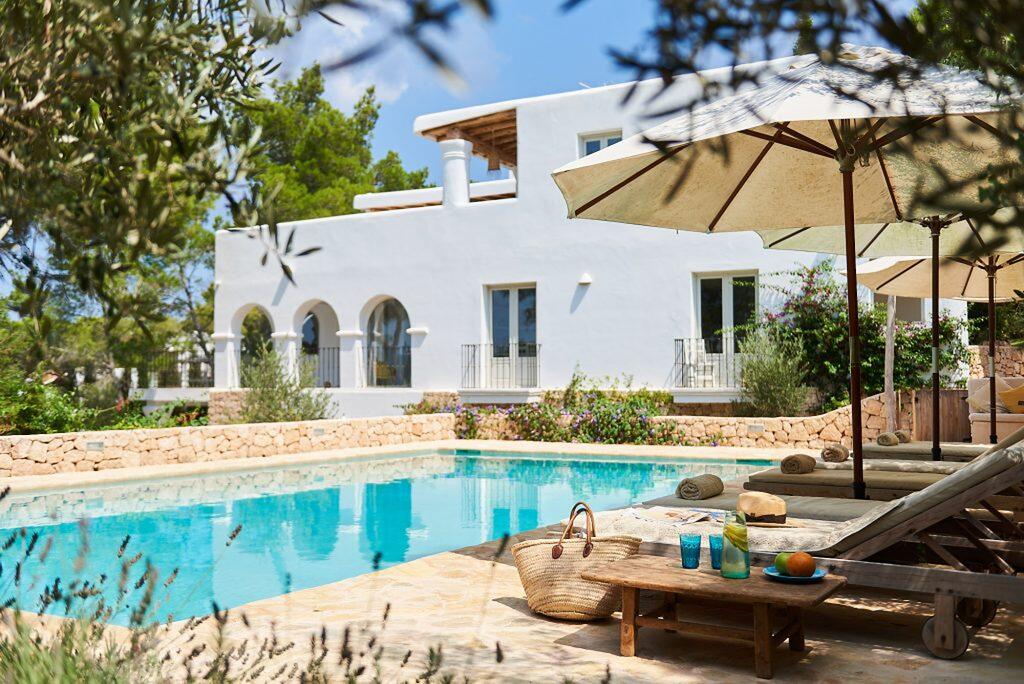 Ibiza Property Market
Has Covid-19 had an impact on the Ibiza Real Estate to date?
It is still too early to fully measure and calculate the impact of Covid-19 in the real estate market in Ibiza.  There is always a delay between the event of any crisis and subsequent economic and industry related statistics emerging.
What we have evidently seen to date has been very encouraging. The online interest and activity has remained very strong with an increase in interactions (requests, website visits) from potential and future clients.  It appears many are utilising their quarantine time to research and pursue buying their desired property in Ibiza.
Buyers are far from changing their mind, they want a place in the sun more now than ever before.
As with any crisis, there will always be new opportunities that follow.  Sadly, some are foreseeing they may be obligated to put their property on the market in order to recuperate financial losses and face some personal situations.
We are generally not expecting the property market to have a drop, mainly because the demand is high and the supply is always very low in Ibiza.
How is tourism in Ibiza being affected and how do we anticipate it will affect those with tourism licenses throughout the season?
Spring season has unfortunately been lost.  Small businesses in Ibiza are perhaps at the highest risk of being affected by the pandemic due to the restrictions that have taken place.
We hope the Summer will receive international clients from July onwards and clients from mainland Spain will be able to travel for tourism from the end of June (22nd if all goes as per deconfinement plan).
Individual situations for those with tourism licenses will very much depend on the needs of each owner, their mortgages, general income and their dependency on tourism rentals as a main source of income.
Important Information for Property Sellers in Ibiza
What is the best advice you could offer sellers during this important time?
Remain calm and ask your agent for advice.  Depending on each individual situation, we can plan a good strategy to succeed in the sale of your property in Ibiza
Should sellers keep their property on the market and take a 'wait and see' approach? or should clients wait until this pandemic is over?
Keep your property on the market. We are all working remotely from home with up to date technology. The notable rise in online activity we are currently experiencing means now is the perfect time to catch the attention of clients ready for their future visits.
What is Prestige incorporating as an agency to ensure the marketing and sales are maximised during these uncertain times?
We have stayed open throughout. All our agents are active. We have been spending more time than ever preparing our website and the presentation of our properties, as well as setting up our new virtual viewings service.  Potential buyers are still able to get a closer feel for properties on the market and can continue with their buyers journey.
We have also been closing a few deals over the past weeks, mostly with clients who have been looking with us for some time, where we already really understood what they required.
Important Information for Property Buyers in Ibiza
What is the best advice you could offer buyers during this important time?
Use this time to effectively research the current property market in Ibiza.  We are here to help you with your buyer's journey.  Take the time to get to know your agent and allow for your agent to better understand your vision and goals in purchasing your dream property.
There's plenty to focus on in the meantime before you can visit the island to set up viewings.  Learn about finance, legalities, be fully prepared for the purchase.  When the time is right you will be ahead of all the finer details and can start viewings immediately, ready for the perfect opportunity.
Should buyers continue to seek a property on the market and take a 'wait and see' approach? or should clients be more cautious?
Now is the time, everyone is available. Learn as much as possible and plan a good selection of properties to see for your next visit.   Be sure that your agent is ready and understands your requirements and contacts you as soon as a new suitable deal comes up.
Are international buyers able to proceed with purchasing a property during this time?
Yes, we have been able to work with the help of lawyers and other advisors. Notaries are open, and we can sign everything from a distance with POA.
Important Information on Mortgages in Ibiza
Will applying for a mortgage be affected by Covid-19?  Will current mortgage applications be delayed for processing until the pandemic is over?
Initially banks were required to hold off processing new mortgage applications during the beginning of the state of alarm.  However everything is back running again as normal. Processes might be a little delayed but everything is back on track and operating like before.
Ever since Ibiza entered the first phase of deconfinement, viewings to properties are available again and experts can continue with valuations as well.
If your personal financial situation is not affected then you should be able to proceed with your mortgage application.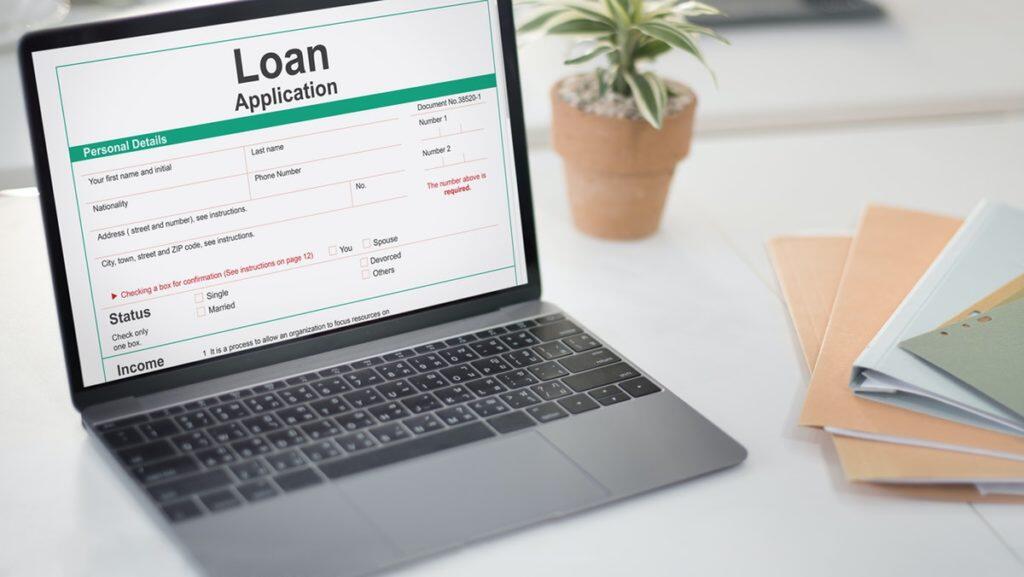 I have a mortgage offer but will it expire if I don't proceed to buy during this crisis?
The state of alarm normally postpones contract deadlines.  However, each case should be reviewed and confirmed with your lending bank.  To proceed at a later date should be possible due to the unusual circumstances.
Will there be any long-term consequences of coronavirus on getting an international mortgage?
This question is difficult to answer at the present time.  We need to see the overall outcome in a couple of months relating to the financial world. Interest rates might vary. However, everyone is eager and intending to restart the economy as soon as possible.  We will pass this crisis as we have done in the past.
Banks like many other businesses will need to adjust their working protocols to ensure mortgage applications are effectively being processed during such uncertain times.  We expect to see better and improved technology and more online flexibility in this industry, just as much as we will see in Real Estate, where systems and e-working will become faster and more efficient to apply for mortgages.
Future Outlook
Do you think Covid-19 will have an impact on European and Ibiza's Real Estate in the long-term?
It is still very early to predict the level of impact in the long-term. There will inevitably be changes and marked impressions on a global scale.  However, until we understand the length of time it will take to return to 'the new normal', we are unable to further analyse the future of the property market. 
It ultimately depends how clients are financially affected and their capacity to spend. This crisis is multifaceted and will affect the economy and individuals in many different ways.
General expectations foresee a drop between 5 and 10%.  However, this is a variable figure and the impact will vary from one area to another. Recent studies show clients are now looking for more space instead of proximity to city center. This can affect the property market in cities. From this study alone, you can see some markets will suffer whereas others are more likely to benefit.
In Ibiza, as we have shown in our 2020 Market Report, the low supply versus high demand can predominantly predict sales on the island are less likely to be affected.
We are also noticing an increased interest for quieter and safer environments.  It would appear the crisis has only reminded people that it might be time for a change and the island can offer their desired environment.
Exclusive places will always remain strong in difficult times. There will be some likely opportunities for buyers in the short-term, but in the long term we expect the market to recover quickly.
When will the property and tourism market start to truly see its effect of the pandemic?
We have only recently started deconfinement.  The next weeks determine how quickly we return to normality. This is an unprecedented situation and we can only see in the short term at this time.
The European Union is currently discussing how to proceed with the reopening of the frontiers. Tourism accounts for about 10% of the European economy and about 25 million jobs and is therefore the interest of all parties to reactivate tourism as soon as possible.
We hope to be able to welcome you again in July, but until we know for certain let's stay safe and keep positive. While we wait, we have adapted our way of working and you can see this on our new web page: Real Estate Virtual Technology.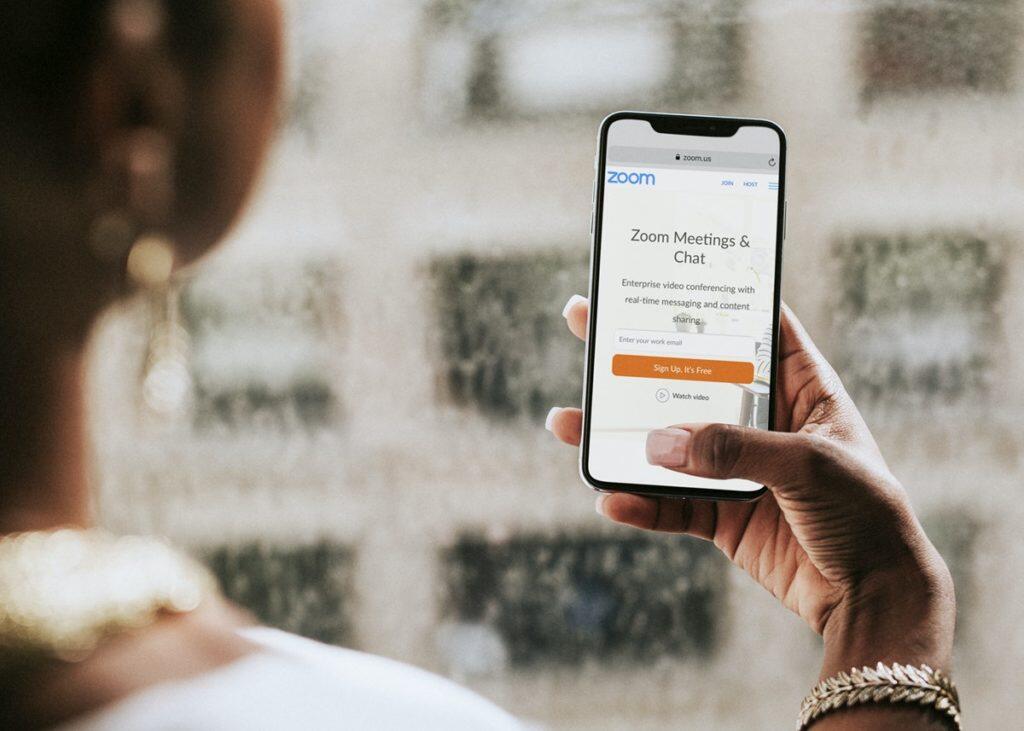 We are available to advise you anytime, whether you are curious to learn more about Ibiza and its market or if you would like to do a virtual tour of one of our villas.
Here at Prestige the whole team is working everyday in preparation for when we can meet our clients. We are really impressed and motivated by the amount of messages that we receive from all of you, full of positivity and the will to pursue the dream holiday or the perfect new home in the sun.
If you are considering buying a property in Ibiza, then why not take a browse at our current Ibiza exclusive properties available.  
Our team is always ready to help you along your buyers journey and ensure you discover your dream home with Prestige Properties Ibiza – contact us today