This 2020 annual property market report and predicted forecast for 2021 has been provided by Prestige Properties Ibiza, which summarises key trends and patterns in the current Ibiza and Balearic housing market, with statistics and impressions from both internal and external sources as documented.
The analysis covers four significant points and primarily draws upon data and figures received throughout 2019 and 2020.
The Ibiza Property Market Report has been broken into four sections as detailed below:
The General Balearic Property Price Curve
The Ibiza Property Price Curve
Prestige Ibiza Luxury Housing Market Report 2020
The Forecast for 2021
The General Balearic Property Price Curve
The general real estate market across the Baleares has demonstrated a durable and stable rhythm in both consumers and house prices over the past 10 years. Following the financial crisis in 2007, the real estate market took a steep drop from its peak, which later stabilised and found a steady recovery from 2017 onwards.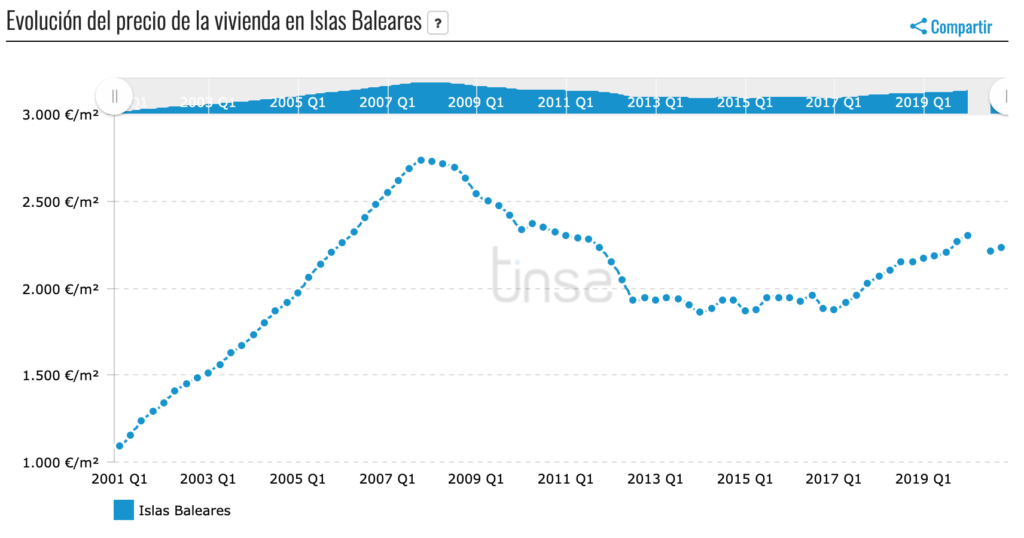 The year 2020 is the first year to have both a marked price and sales drop since 2017, suggesting the overall market is experiencing slight fatigue.
According to Tinsa (2021), the average house price throughout the Baleares shows a decline of 1.4% throughout 2020.
However, given the uncertain circumstances relating to the global economic system, individual employment conditions, lockdown enforcements, and travel restrictions related to COVID-19, these statistics are to be more than expected and are a direct result of less movement within the property market industry over the past year.
This is data further supported by EpData (2021) who also identify a clear drop in property sales across the Baleares from 2019 to 2020. Published data by the General Notary Council declared the number of sale transactions at a total of 1,124 in January 2020, representing a year-on-year decline of 1.92%. This in turn may also have influenced the beginning of house prices gradually dropping, even before the start of the pandemic, although we cannot be certain.
The Ibiza Property Price Curve
However, when discussing the rise in the general property market price curve in the Baleares before 2020, one of the most notable and major contributions to its recovery and growth lies in the luxury real estate market here in Ibiza.
Here, we find the inflation of luxury housing as a weighty contributor to the upsurge of the overall general property market price curve, and a palpable influence in the continuing momentum from 2017 onwards.
Ibiza has become, by comparison to anywhere else in Spain, including the leading cities of San Sebastian, Barcelona, and Madrid, an exceptionally valuable island, with average property prices rising above 56% in the past five years with a year on year progress – El Pais, 2019
These figures over the past five years correlate with the immense interest and pursuit for homes from non-resident and overseas buyers. The demand for luxury properties has gone from strength to strength, and the Ibiza property market has ever since seen a rise in the value of our homes.
This immense pursuit from international clients has led to the high-end property market in Ibiza finding itself with an occurrence of a low supply versus a high demand, and low supply effectively means that many villas and properties are stamped as a rare product.
Naturally, where there are demand and rarity, areas become highly sought after, and even those smaller, lower costing properties, terrace housing, and apartments have taken a significant leap in value too, creating an unwavering price curve for the whole of the Baleares.
The Ibiza 2020 Luxury Property Market Report with Prestige Properties
The year 2020, although unstable in almost every sense of the word, has surprisingly followed the trend of increase here in Ibiza, with similar patterns starting to emerge in 2021.
It must be noted this 'increasing price curve trend' can only be considered when discussing the luxury housing market, whereby the majority of properties in question are related to international second-home buyers, that are seeking and purchasing housing at the top-end of the Ibiza property market values. Our internal statistics from our sales database with Prestige Properties Ibiza between 2019 and 2020 calculated an average increase in price per square metre, from 6.665 to 7.021€ (approximately 6% increase), with the same number of sales recorded.
Overall a very minor 1.1% decrease was noted on the total Euro expenditure from purchasing properties over the entire year. Even with global lockdowns, business closure for three months, and multiple travel restrictions, the luxury housing market has remained strong, just like our year-on-year statistics which have remained very firm and very positive.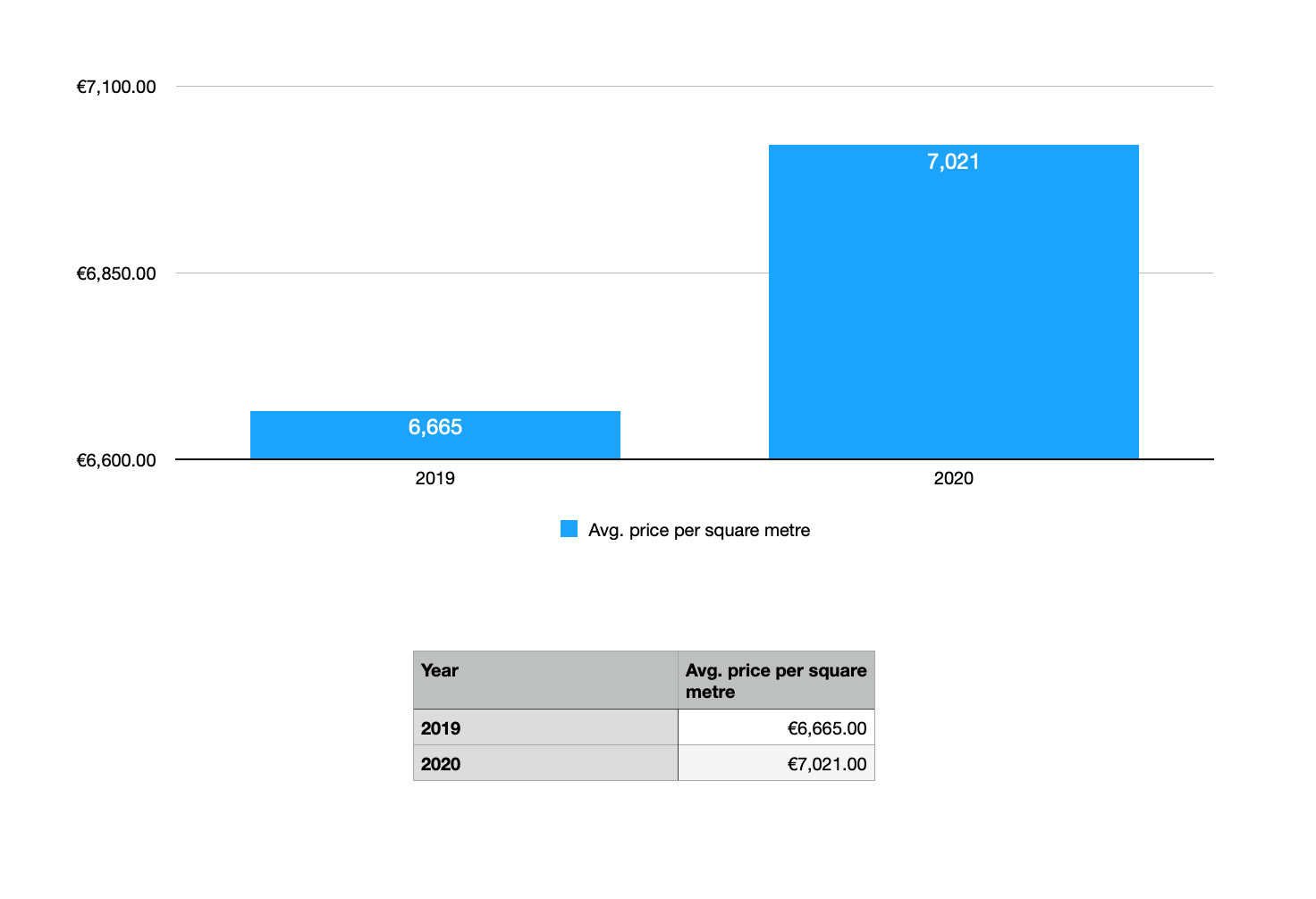 Property investment in Ibiza throughout 2020, specifically in the luxury housing market, has been incredibly safe with values very attractive on a global standard.
Although the general property market price curve and sales demonstrate a slight dip and fatigue over 2020, the luxury real estate across the island of Ibiza, has demonstrated a noteworthy difference to the overall general statistics, with a continuation of increase that is inevitably supporting the overall market happenings.
The Luxury Real Estate Market
Ibiza is clearly distinguished by many exclusive and high-end properties. In each municipality prime housing has always been highly sought after. The luxury second-home real estate sales market has been very active throughout the health crisis and our annual statistics have confirmed our speculation (among our partners and collaborators), the interest in Ibiza has grown during the health crisis, with more and more clients looking to fulfill their dream life, in a more natural environment, away from the inconveniences of the large metropoles.
From February 2020, just before the first announcement of a global pandemic, we see a consistent and steady flow of users over the year visiting our website with the same usual peak over the summer months where tourism enquiries are more active.

The island of Ibiza is an exceptionally diverse culture attracting many communities predominantly from across Europe with International buyers dominating the luxury real estate purchasing market.
Our internal data demonstrates the majority of international interest throughout 2020 were the British population (23%), with an almost equal distribution of nationalities from France, Belgium, Germany, the Netherlands, and the United States visiting our website as confirmed users.

Whilst the Spanish and Italian nationals came into second and third place, these statistics are more likely to be reflective of the tourism market rather than the luxury housing market, as these two nationalities are not the most common buyers in Ibiza within the luxury real estate market.
Undeniably, fewer clients viewed properties due to travel restrictions throughout 2020, but those determined to purchase a home in Ibiza, continued on their buyer's journey successfully, giving us great confidence to face next year with optimism and positivity.
Our speculation is strongly supported across the board with reports that "Spain's luxury real estate market remains patient, contemplative and sound. Almost immune to price indentation in other segments of the sector, luxury housing has been sheltered in a trench of owners who resist lowering their properties, knowing that this market plays in another division." – El Pais Economia, 2020
Since the beginning of the pandemic, peace, and tranquility, away from risk, quarantined cities and schools, ecological land, fresh air, and less overcrowding are high on the buyer's agenda.
Ibiza Property Market Forecast 2021
House prices in the luxury Ibiza property market are expected to remain stable in 2021 with anticipated growth and continued progress at a steady and stable rate.
It is still undoubtedly the international buyers and overseas investors who continue to be Ibiza's leading audience with second luxury homes being the main conclusive factor for this continuation in momentum, setting the scene in the luxury home sector both now and in the future.
With the consideration that the early months of any new year are relatively quiet for any industry, the current interest in the early part of Q1 2021 has already seen a determined continuation of an increase in both property values and sales. We anticipate a very mature and sustainable market consisting of long-term stability, growth, and strength, which indicates a continuous and positive future market in 2021.
The anticipated drop of sales and property prices across the Baleares due to the pandemic excludes the luxury housing market here in Ibiza. However, it must be noted there are no signs of crisis in the property economy thus far, and we expect to see a positive continuation of the general Balearic property price curve as we begin to move towards normality in the future.
Consideration must be given to the potential opportunities available across the general Balearic market. Smaller plots of land and housing investments currently valued at lower rates are likely to have a very short expiry date. Once the pandemic relaxes and we begin to return to normality, these opportunities will likely cease to exist as property prices are likely to get back on the same path of increase as before, especially as the luxury housing market and desirability for Ibiza has not wavered in the slightest over 2020.
Prestige Properties 'Fun Facts' 2020
With the 2020 Ibiza Property Market Report and 2021 Forecast heading in the right direction for a positive future, we thought it would be fun to add a few additional points to our article. Here are a few of our top viewed properties over the course of the year. We hope you enjoy 'through the keyhole' at our most desirable luxe properties below.
Penthouse Es Pouet – 17,488 views
Asking Price: 3,295,000 € – Removed from Market for a Long Term Let Agreement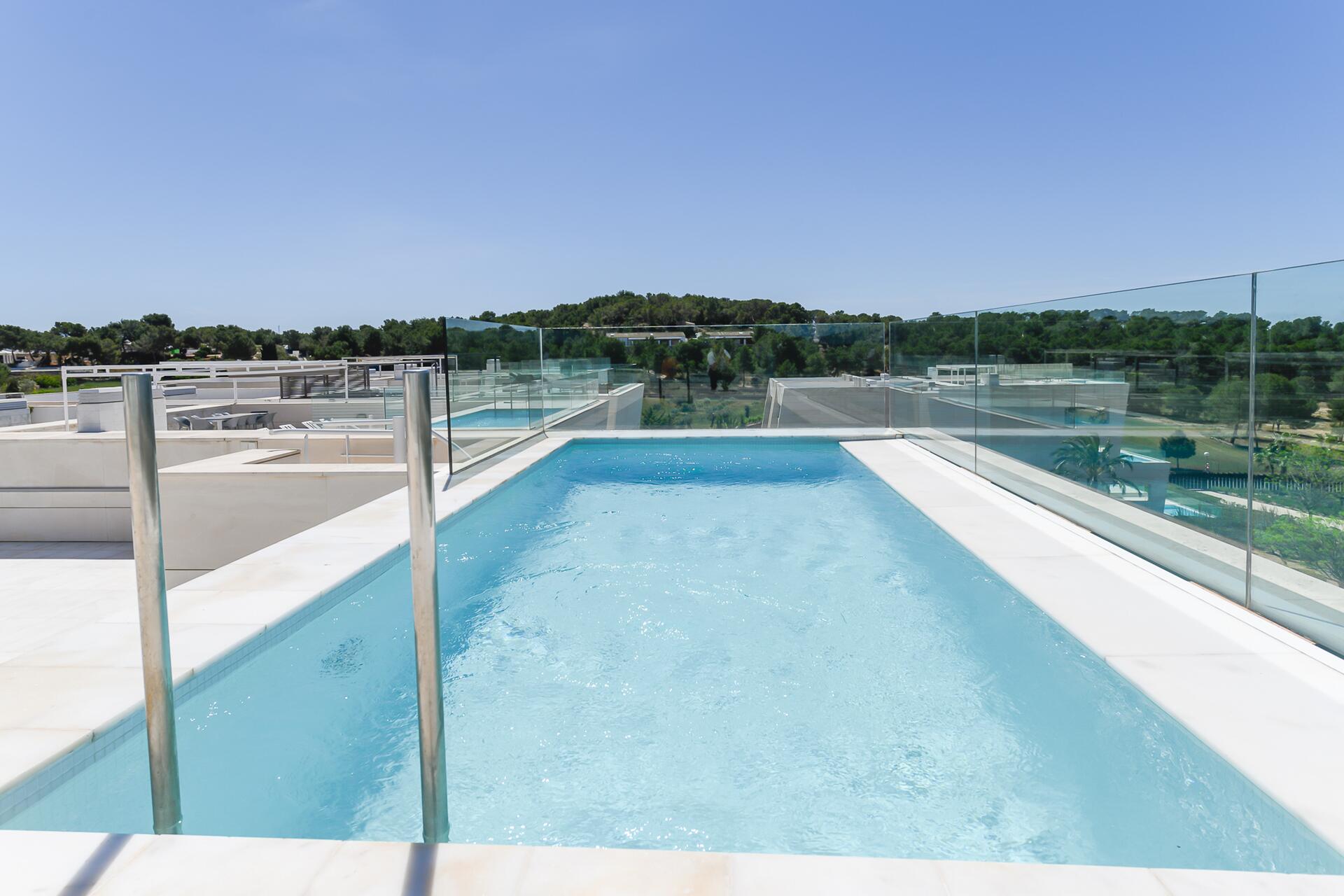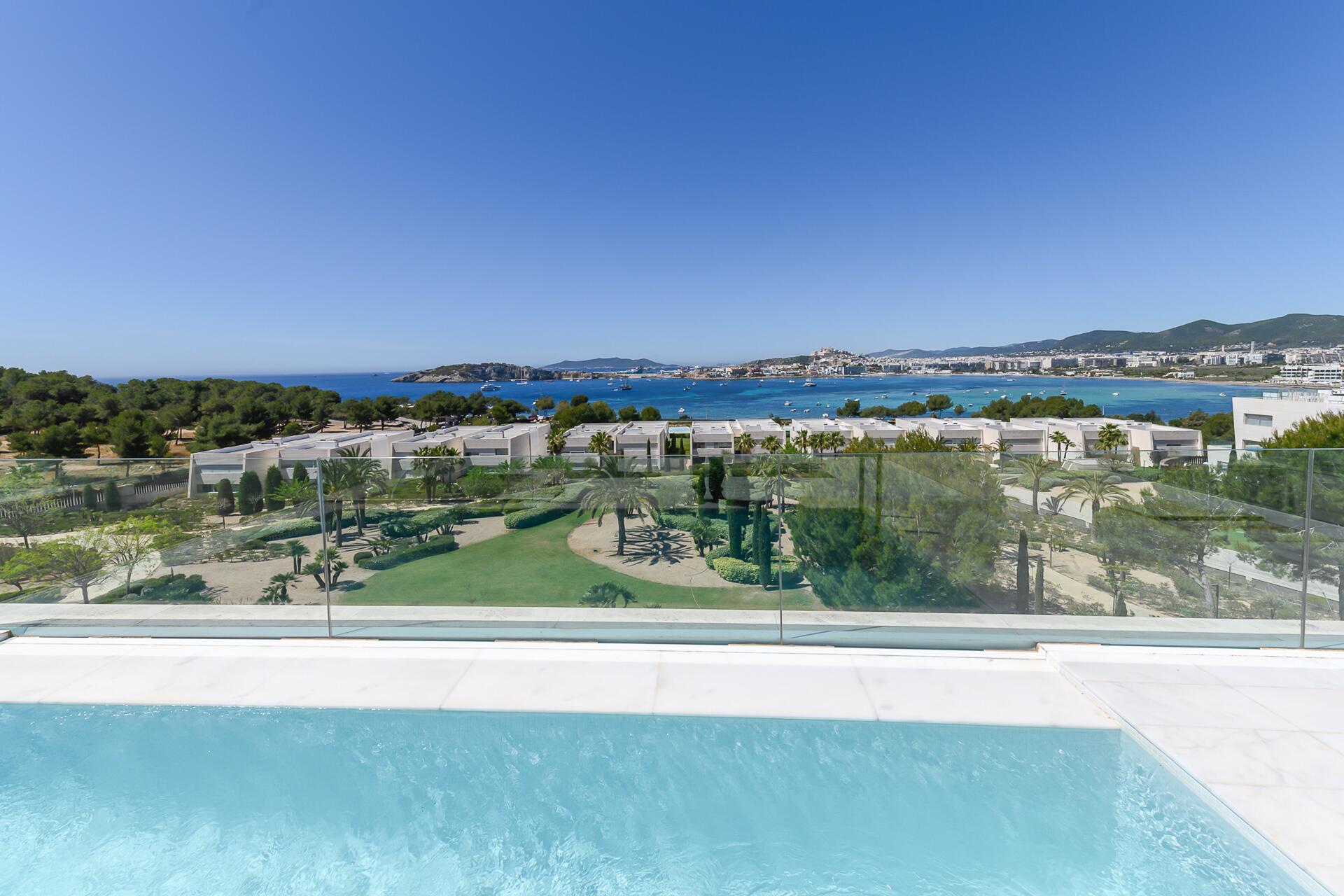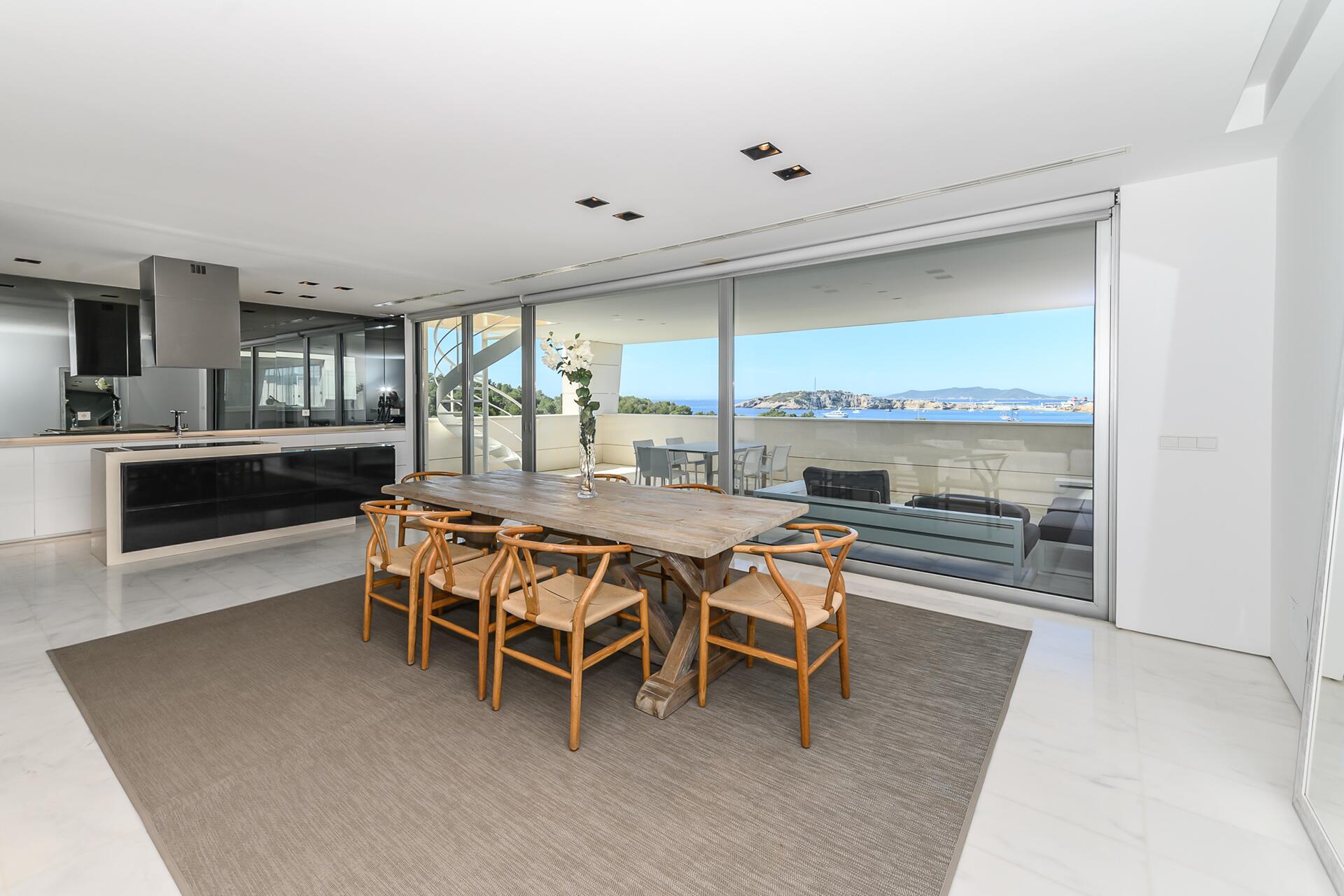 Villa Calypso Cala Salada – 12,807 views
Asking Price: 2,350,000 € – SOLD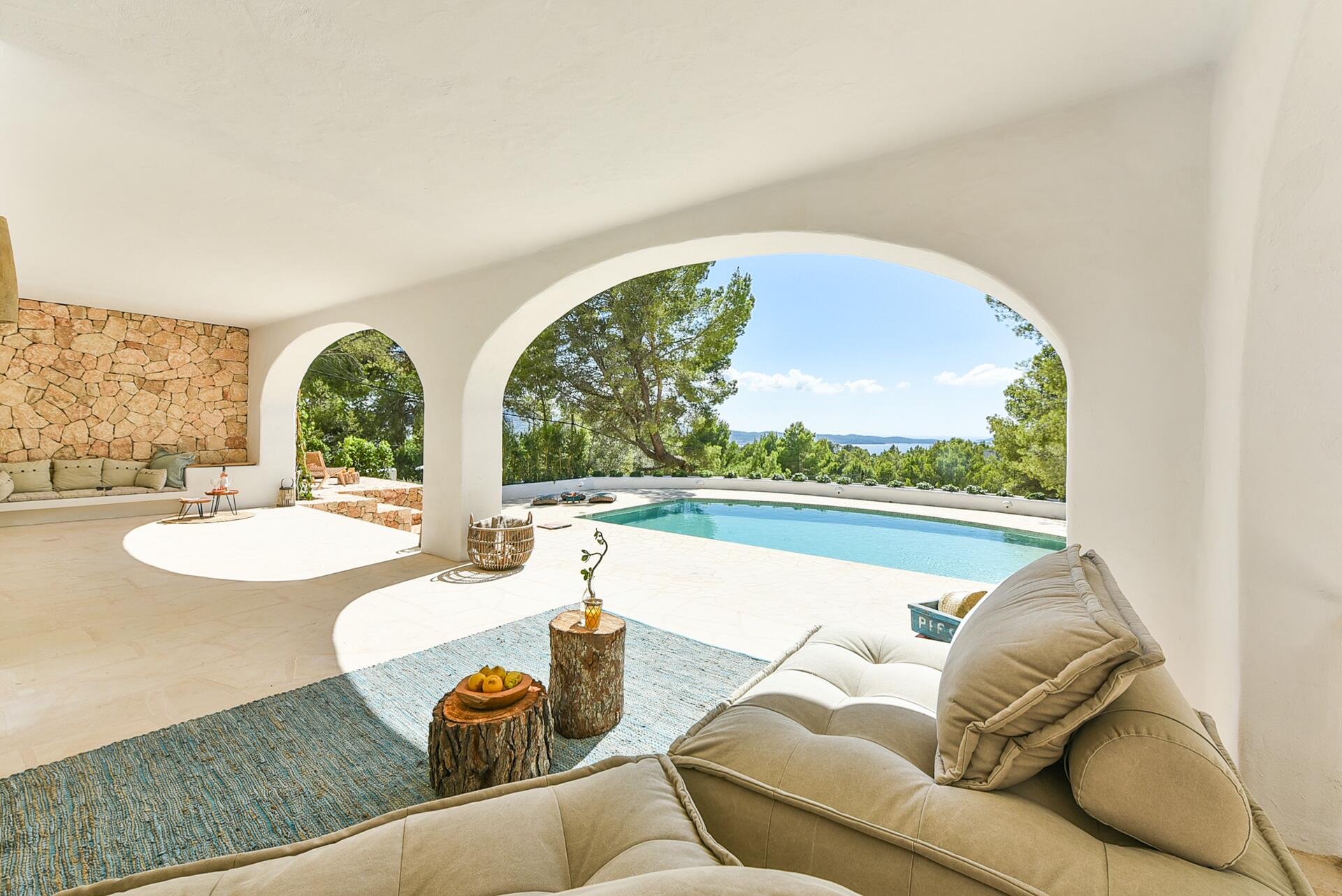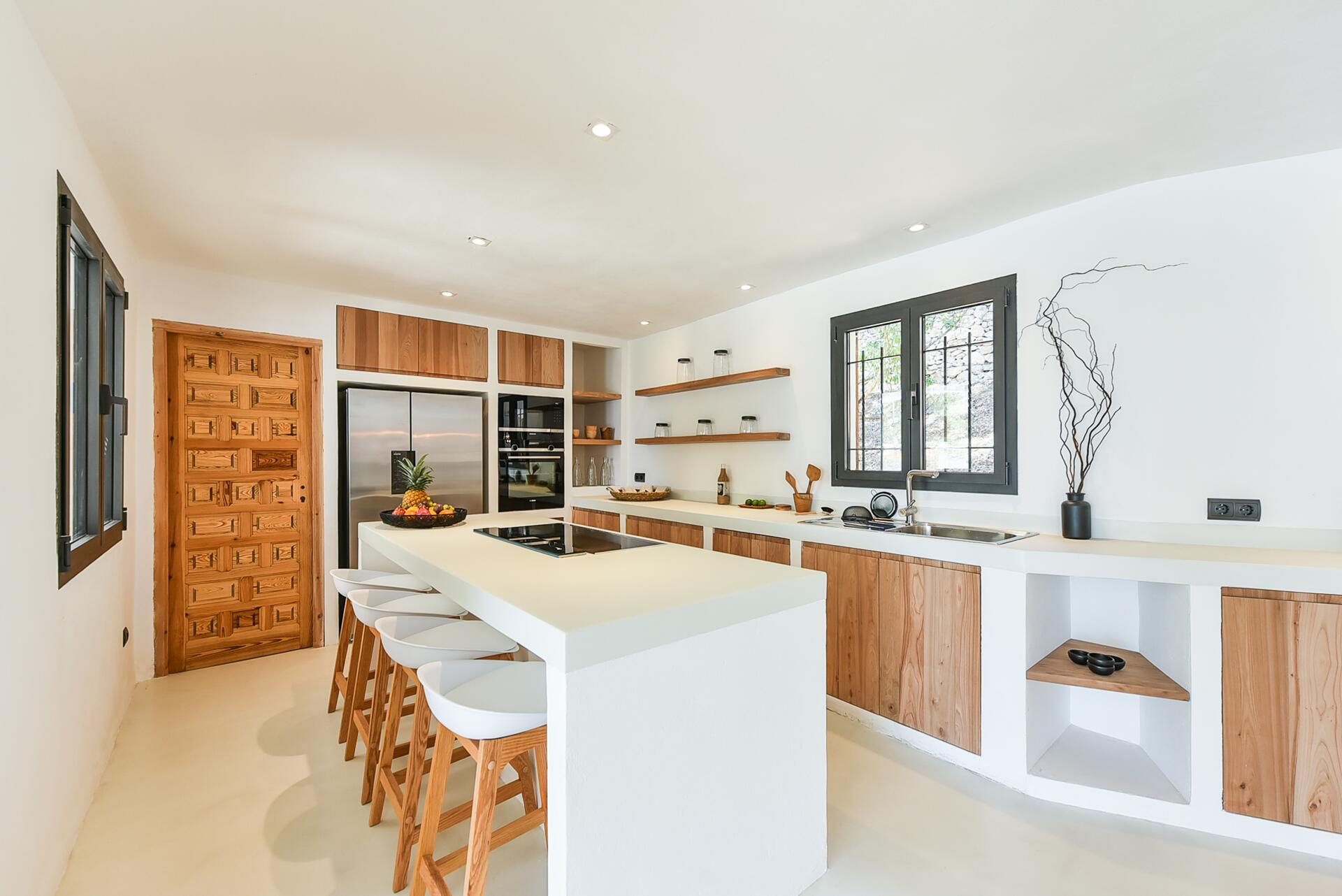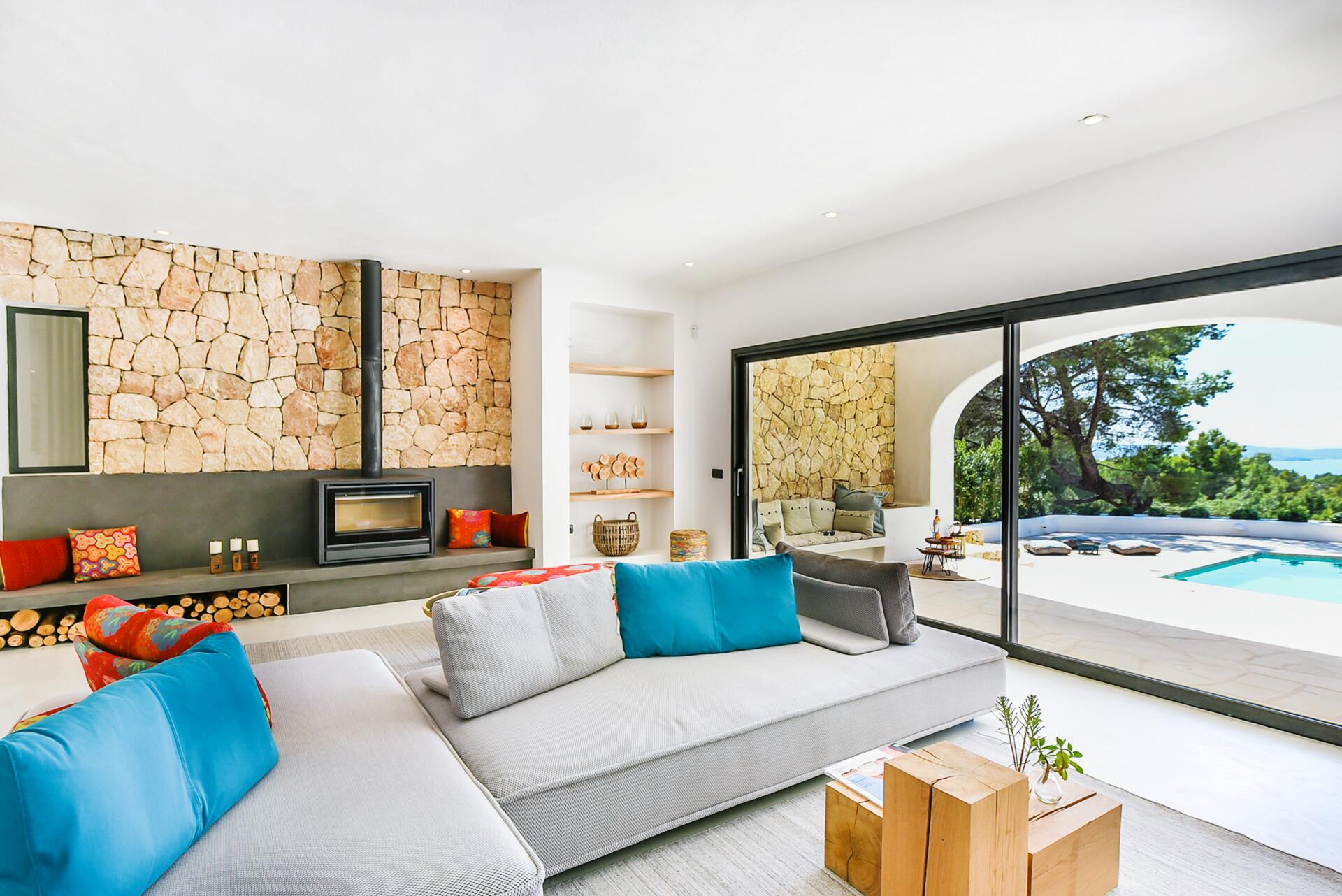 Villa Estels San Mateo – 8,532 views
Asking Price: 5,950,000 € – SOLD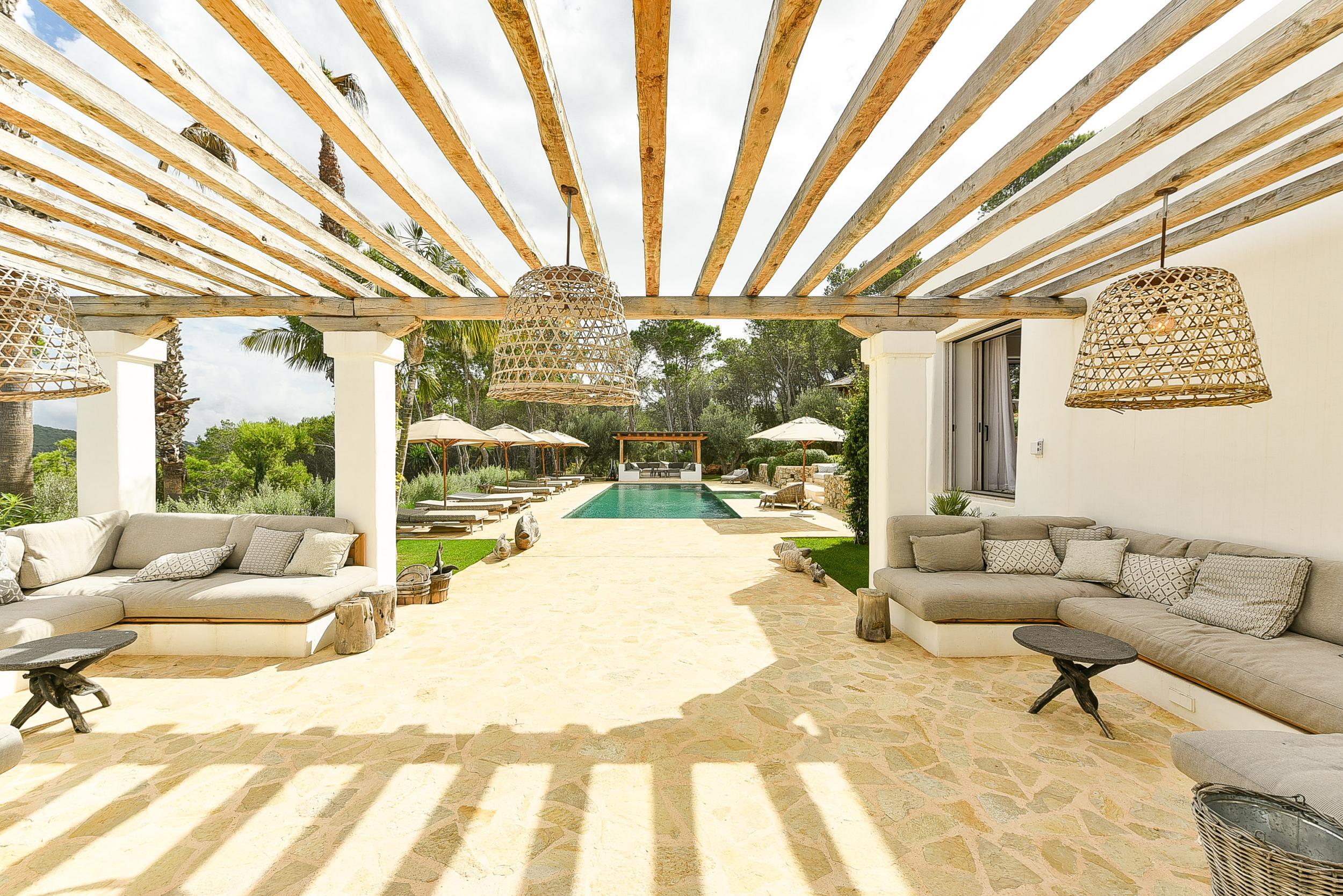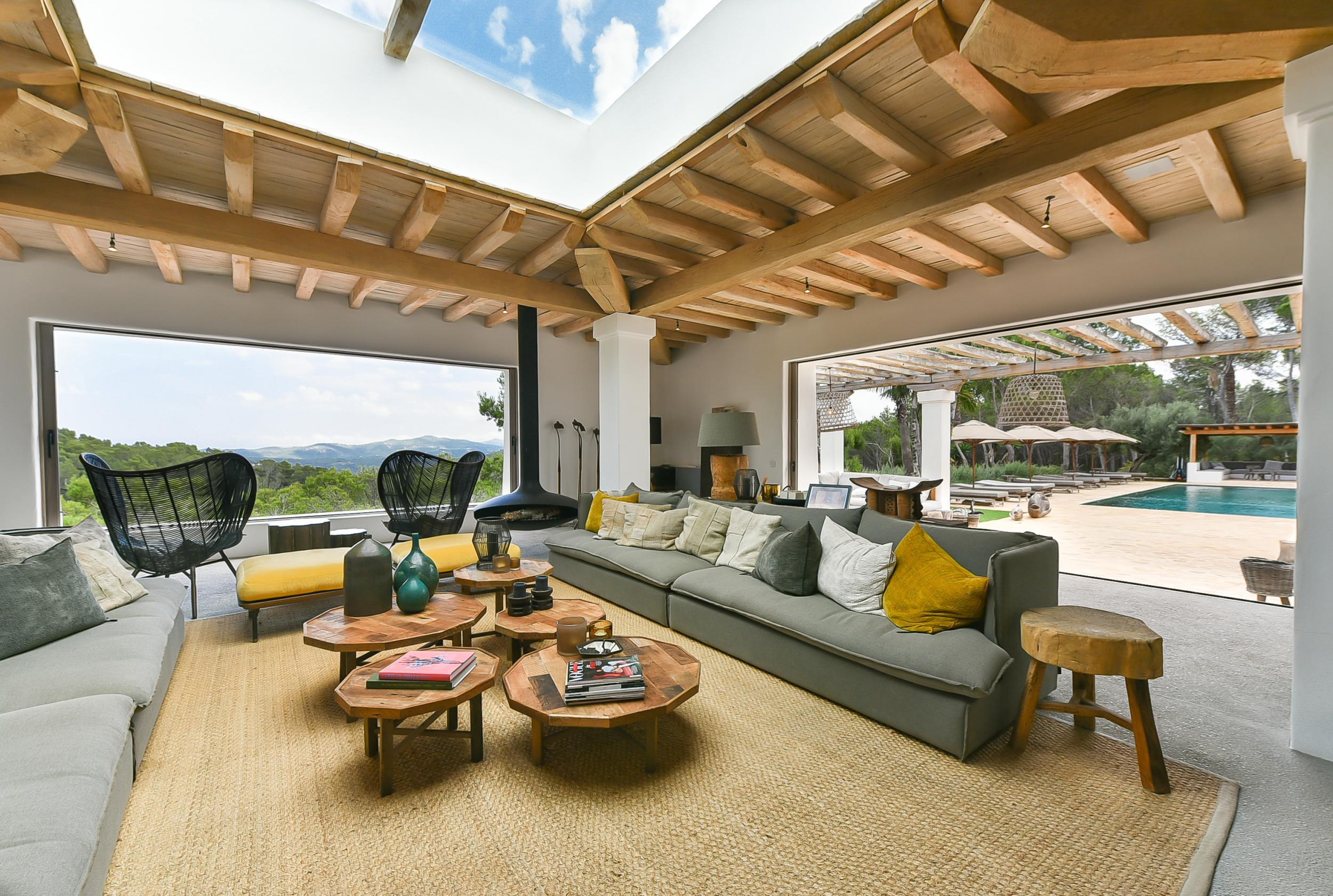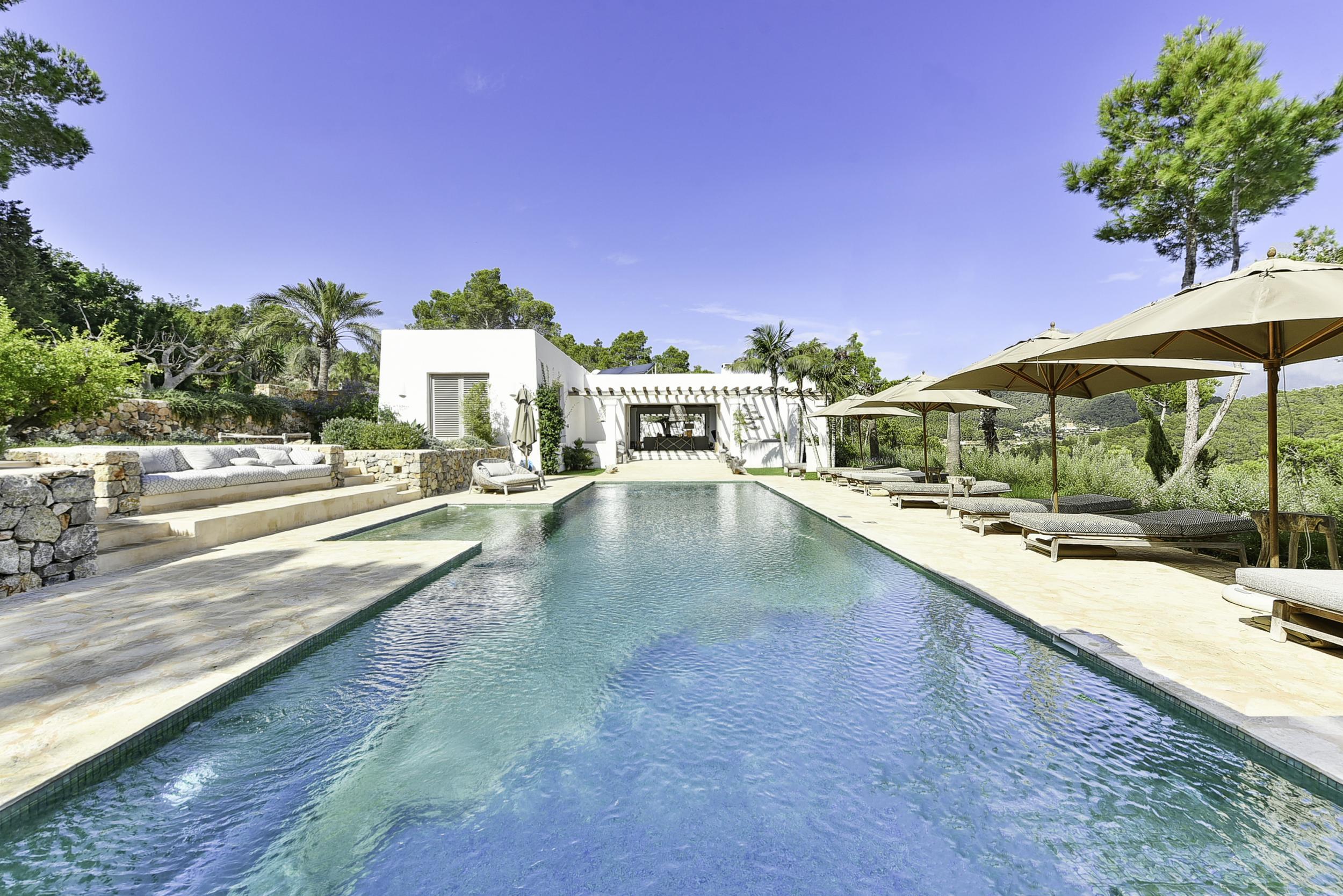 Looking to buy a property in Ibiza?