The traditional cuisine of Ibiza is varied, although mediterranean at heart, settlers such as the Moors and Phoenicians brought their own original and exquisite influences. Based around fresh local produce from farm, orchard and sea, it is simple but tasty and wholesome. Each area of the island has many places where you can eat well and with prices for all budgets.
The island has an excellent selection of dishes. Here are some of our favourites:
Sofrit pagès: Inland dish cooked with lamb, chicken, spicy sausage, potatoes, garlic, bay leaves, saffron, cumin, parsley, roasted almonds and lard.
Guisat de peix: Potato stew with fish and seafood.
Bullit de peix: Fish stew made with Grouper fish, Rotja fish and with potatoes and beans, spreaded in garlic sauce.
Arroz a banda: Rice made from the leftover broth of fish stew, usually served after the "Bullit of peix".
Arroz de matanzas: Rice prepared with different parts of the pig, very spicy with cinnamon and cumin.
Greixonera: Kind of pudding made with bread or buns and eggs…
Flaó: Cake prepared with eggs, cheese and spearmint.
Orelletes: Sweet made of eggs, flour, aniseed liqueur, sugar and olive oil.
Salsa de Nadal: Christmas sauce made out of broth, almonds, sugar and spices
Hierbas Ibicencas: Alcoholic drink made with herbs and aniseed.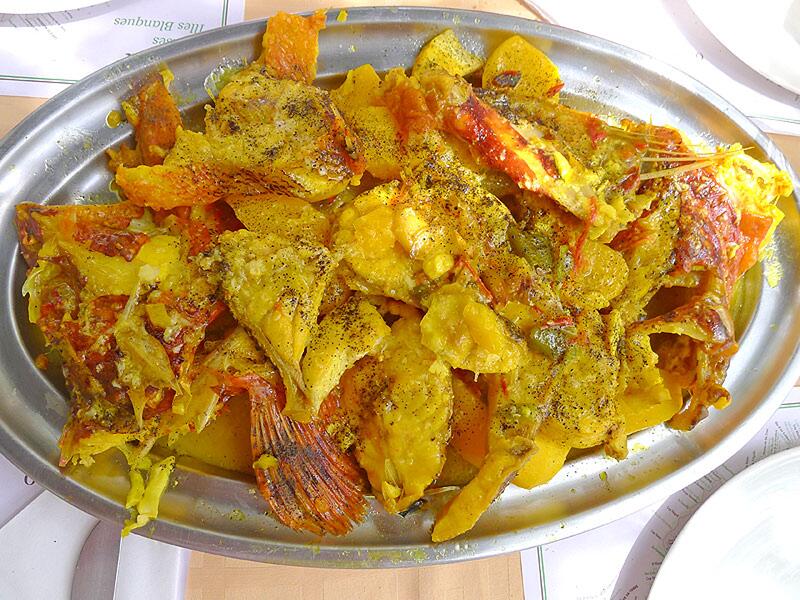 Bullit de peix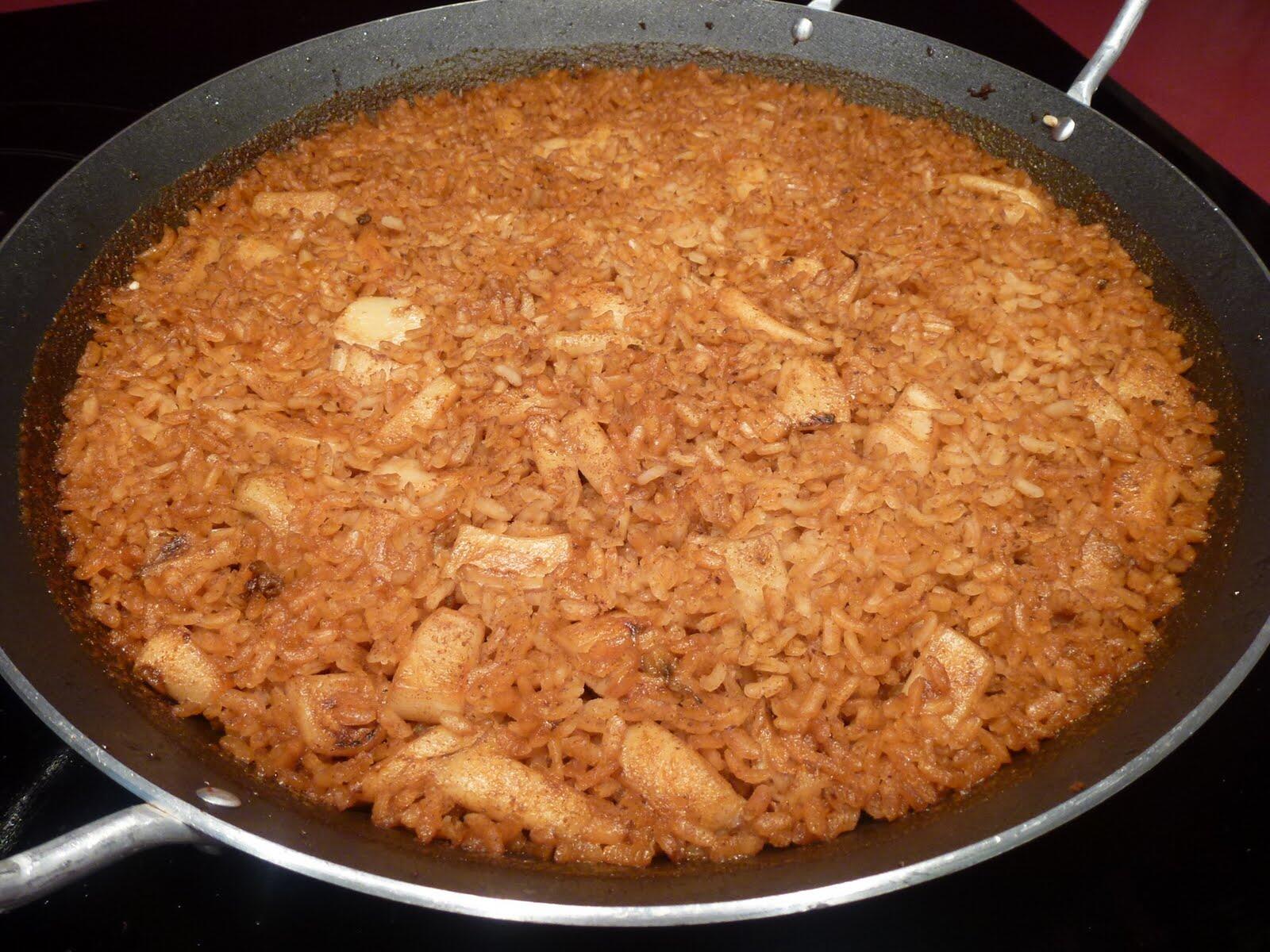 Arroz a banda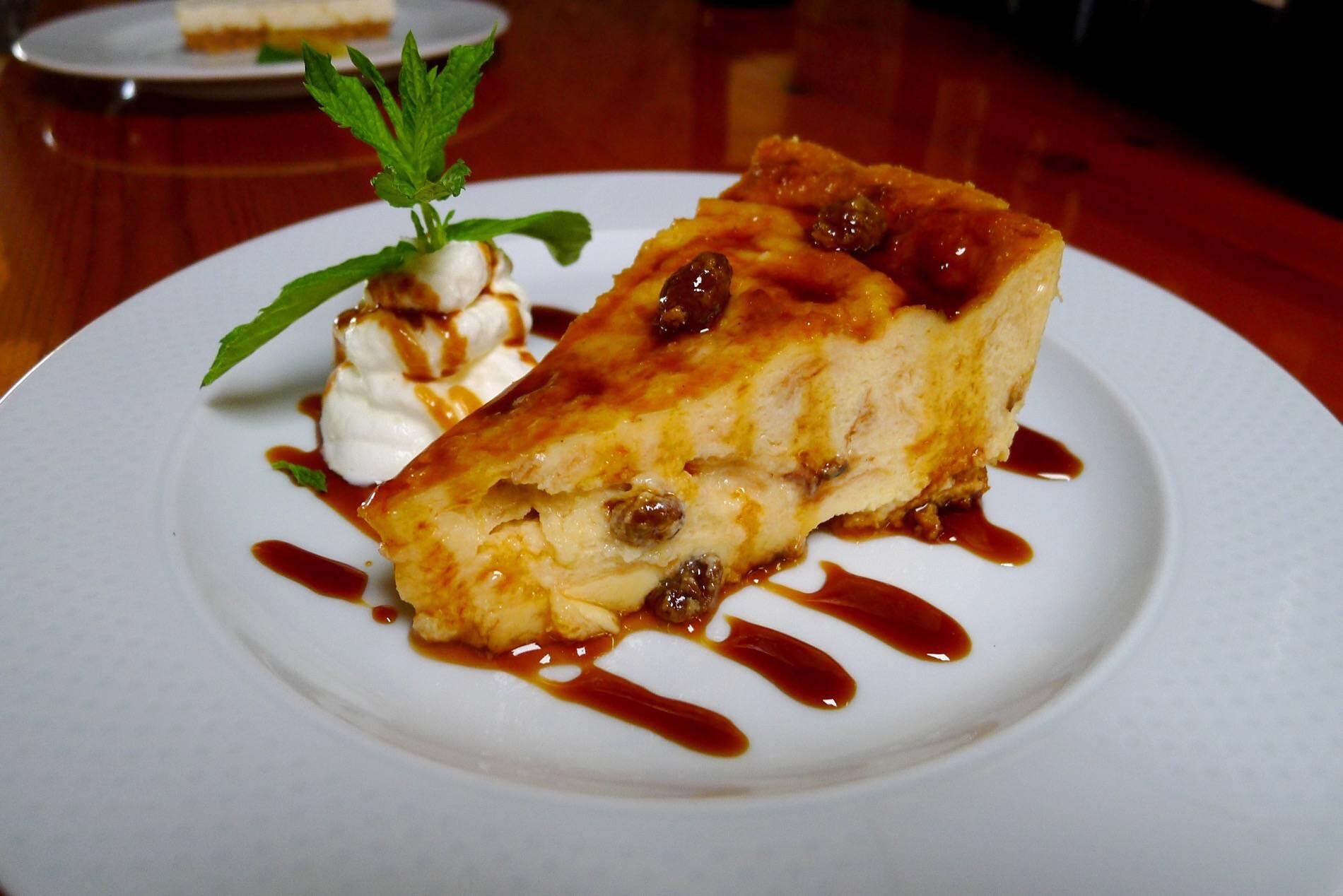 Greixonera
Bon appétit!
Ibiza, February 2016
---