Living in Ibiza: Life in Es Cubells
Es Cubells is an unparalleled area, with a unique history and spectacular landscapes. The area is one of the leading areas in the Ibiza property and luxury villa vacation rental market. Even though one of the smallest villages in Ibiza, this quaint spot offers the most impressive, admirable candor and sweeping panoramic surrounding views. It really is no wonder the area defines exclusivity!
The small novel-like village is formed by its central white Ibicencan church, located on the edge of the cliff. The square offers two subsequent local authentic bars, a small grocery store, a humble cultural centre, a small children's park and views over the southern coast of Ibiza, from Cap Llentrisca to Formentera. Es Cubells village has been least likely affected by seasonal tourism and still upholds many of its original and authentic traditions including The Teresa Sisters Convent.
The coastline of Es Cubells is minimalist, with a few small fishermen coves including Es Cubells Beach, Ses Boques, Cala Llentrisca, Es Torrent and Porroig. Due to the typical cliff edge, these tiny cobbled beaches are completely natural with gravel sands and crystal waters, that are as inviting for warm summer swims as they are for deep water snorkelling.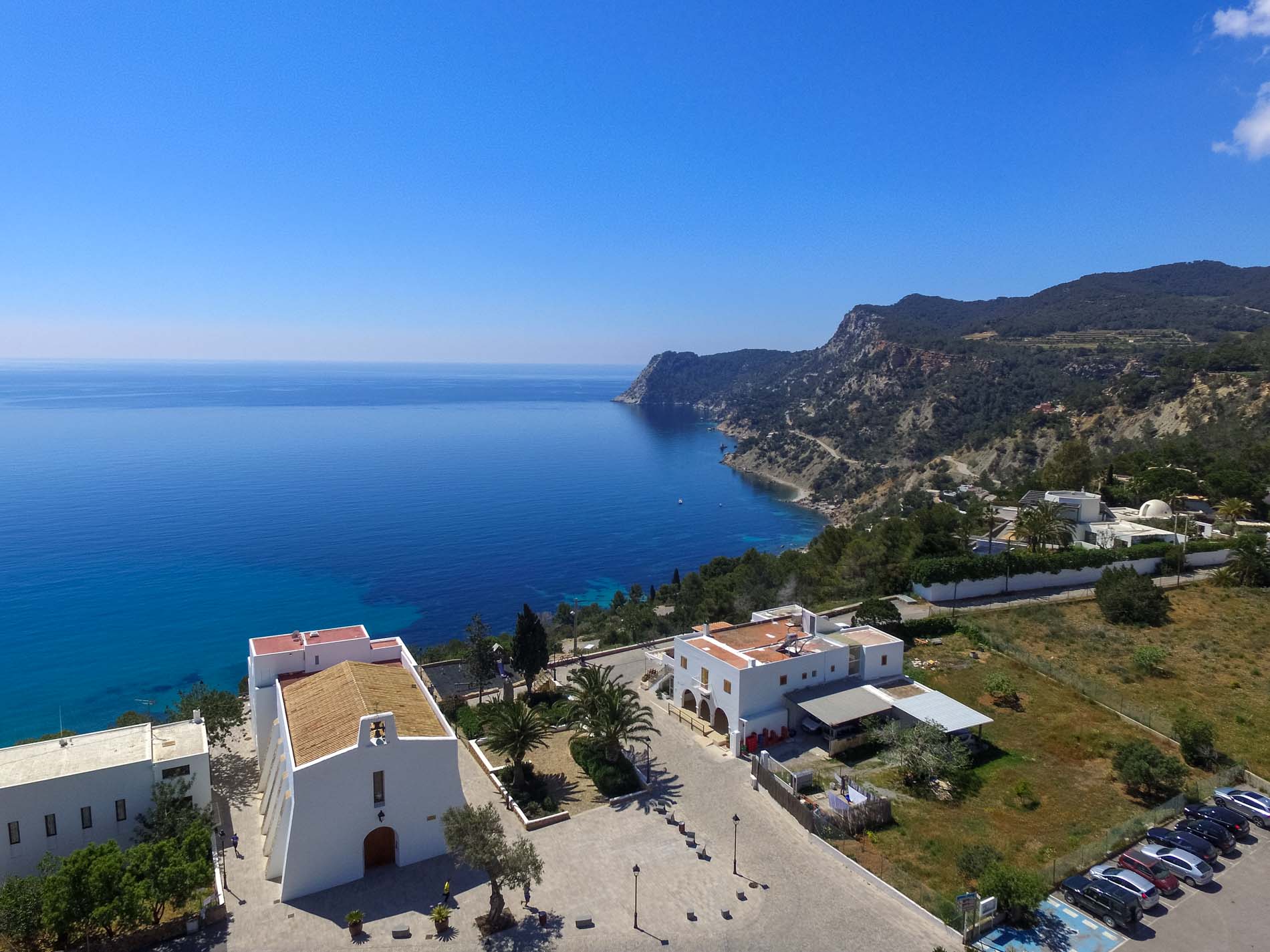 Secret Insider's Knowledge: Cala Llentrisca
Cala Llentrisca is one of the most secluded beaches in the whole of Ibiza, which is rarely visited or known by many tourists. The secret hidden spot offers a spectacular coastal path route with panoramic views overlooking the turquoise waters of the Mediterranean.
The pathway is not for the faint hearted, and although safe, it has a medium to difficult level for walkers with some steep short stretches, so good walking footwear is an absolute must! If you fancy the adventure down the cliffside pathway, you will not be disappointed by the outstanding views or the private water-side setting at the bottom.
Just be prepared with food and drink and plenty of sunscreen. The walk will take a good 2 hours to reach the final destination and there are no amenities or services until you climb back up to the village of Es Cubells.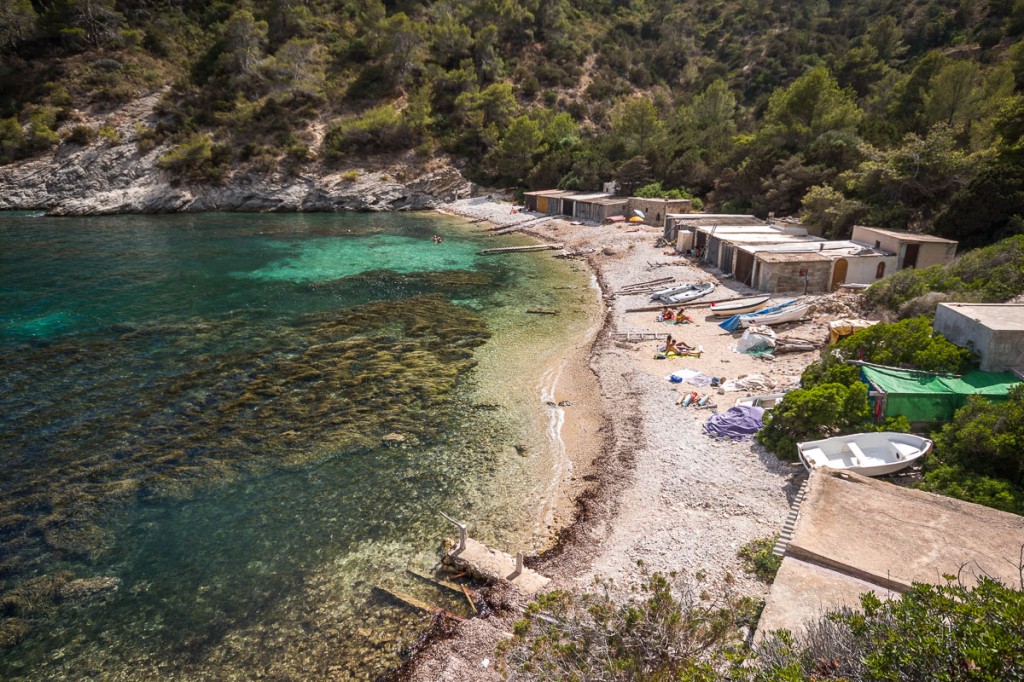 How to get there! The walk starts out from the viewing point from Es Cubells church square, making your way to the left of the viewing point you will find some stairs that lead down to Cueva de la Fuente Cave. Follow the path until you reach the tarmacked road and continue past the Vista Alegre residential area until you reach Ses Boques Beach. When you get to the turn-off from the beach continue along the tarmacked road that overlooks it until you reach the very beautiful Cala Llentrisca Bay.
Es Cubells village offers lots of authentic charm and a more traditional Ibiza lifestyle with a rarity of properties in Ibiza which are of course, nothing less than luxury estates and extravagant homes. Peaceful and unparalleled surroundings with a unique, traditional charm, barely touched by tourism, surrounded by privacy and complete seclusion, yet close enough to experience all Ibiza has on offer. All in all, a perfect place in the sun to live or vacate in natural luxury.
The municipality of San Josep de Sa Talaia, where Es Cubells belongs, is immensely popular and offers a wide range of a variety of properties within different cultures, communities and styles. 
Contact Us
Our team of real estate experts is here to help you along your journey; whether this might be finding your dream home in Ibiza or the ideal rental villa for an unforgettable Ibiza holiday.