One of Ibiza's main draws is the nightlife. But what do you do for the rest of your holiday? You can't club all day and night (well some of you may…). But for most of us, we need something different to do. That's why we've put together our Ibiza Activity guide. Whether you're looking for an adrenaline-fuelled excursion. Or a more relaxed sight-seeing tour. All of these activities can be booked online in defferent websites. So what are you waiting for? There's plenty to do in Ibiza…
Bladefish. Have you ever wanted to go underwater and enjoy the ocean for all of its true seabed beauties? Not sure exactly what it is? Never fear, simply relax and indulge. The Bladefish Seajet is the perfect underwater propulsion system that will help you, your family and your friends enjoy the underwater pleasures of the Balearic Sea like you've never seen it before. From 110€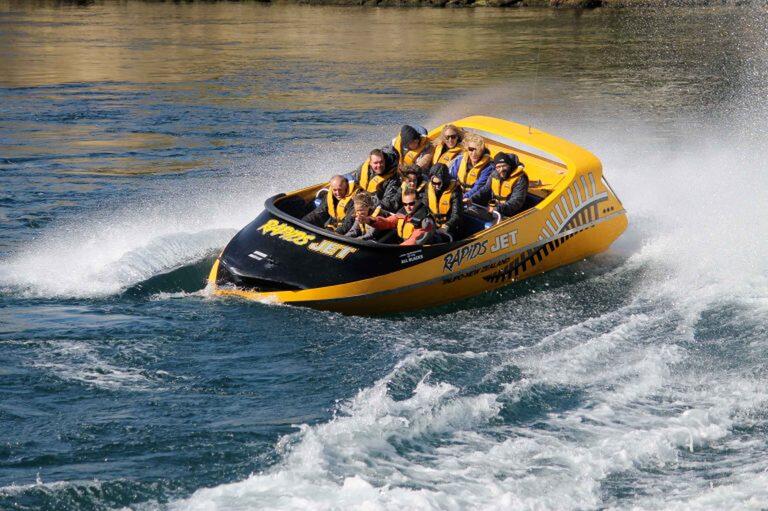 Jet Boat 360. Designed to ride the waves with memorable and fantastic jaw-dropping stunts including 180 and 360 degree spins, wave jumping and breathtaking power brake stops, simply nothing on water compares to Jet Boat 360. Travelling at unrivalled speeds with a monumental sound system like no other on water. From 30€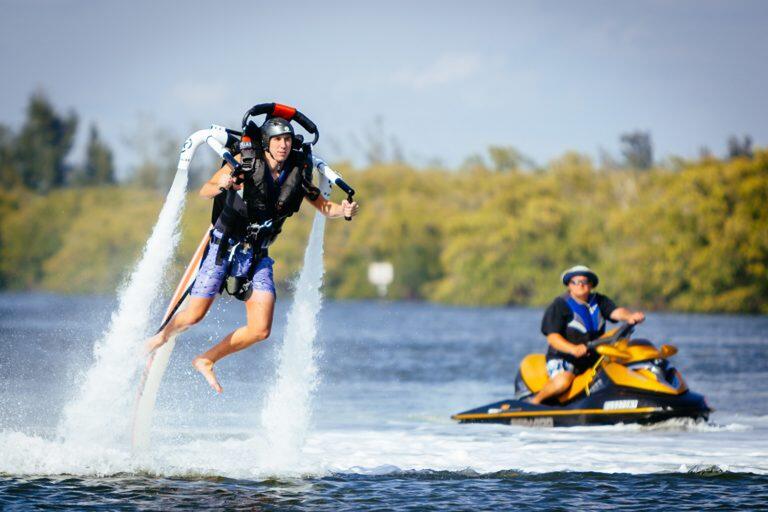 Jet Packs. Superman, Batman, Spiderman… we all have a favourite super hero. With the presence of Jet Packs on the White Isle though this summer, many super hero dreams could be turned into a reality. The jet pack, flyboard and hoverboard are devices both drive air and water. The push is provided by the nozzles and different directions are provided by the tilt. For 15 minutes, this would cost you approx. €110 whilst half-an-hour would be approx. €220.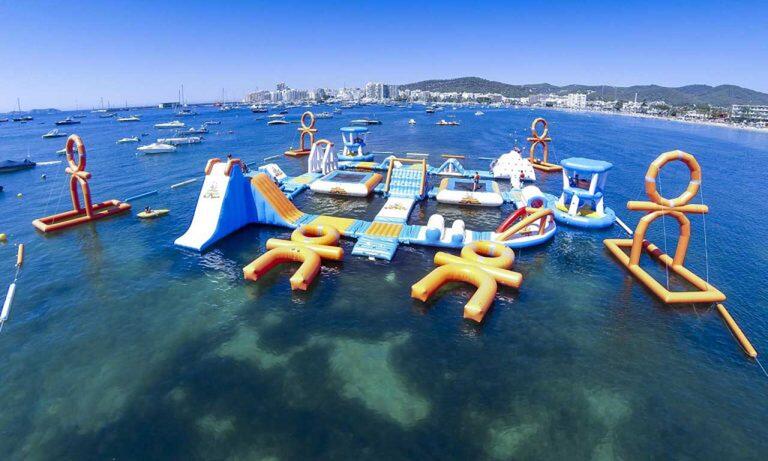 Ocean Mania. Having opened in 2014, the first water wipe out park of Ibiza is meagrely a stone-throw away from the most glamorous beach venue in all of San Antonio, Ocean Beach Ibiza. From balancing beams and catapults to rope swings and high dives, the course has a never-ending list of mayhem ready to be ensued. In addition to this, Ocean Mania Ibiza also includes trampolines and many slides to enjoy. Ocean Mania Ibiza is open seven days per week from 11am right through until 8pm. From 10€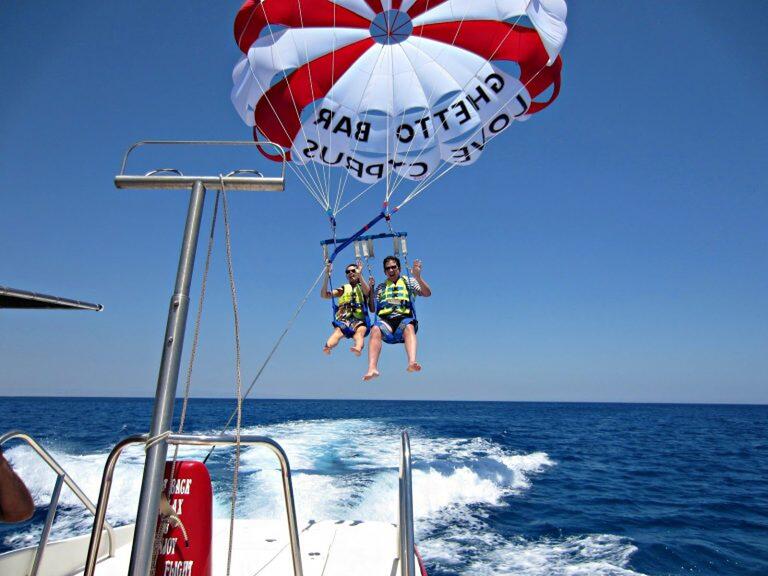 Parasailing. Soaring up to 400 metres high in the sky, such a parachute sensation provides you with the ultimate bird's eye view of San Antonio Bay and all the antics that take place within it. Such wonderful scenery is accompanied by a breathtaking view of mountains and beaches. From 55€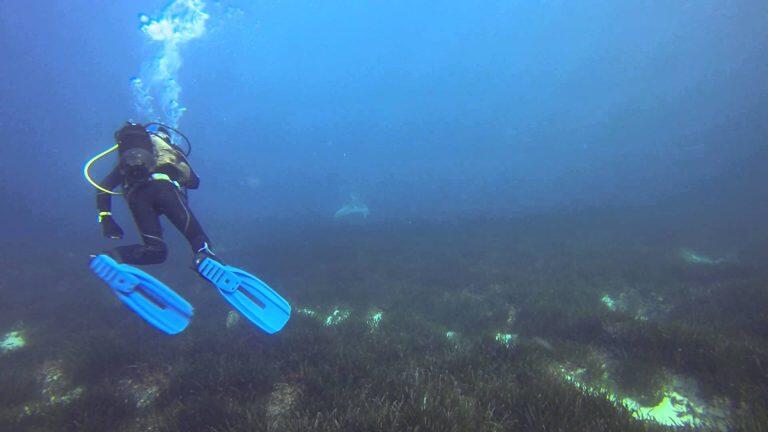 Scuba Diving. Diving is one of those things in life everyone must experience at least once. It doesn't matter if you are a pro or a beginner, with Diving, you can meet the Balearic waters of Ibiza by diving from boats even under the supervision of specialized PDA instructors. This would be considered a Course Try Dive costing aprox €80. You can also try your luck at Scuba Diving – a title which requires a certain amount of independence (two days to be exact). This would cost you aprox €345 but would also include a course with three theory and practical modules as well as two open water dives. By passing the first, second and third modules of the Open Water Diver, we are pretty sure you will be Scuba Diving on your own in no time. If you are looking to become a fully qualified independent Scuba Diver, we advise that you take the Open Water Diver course. This includes the previous option however alone, it includes five theory modules, five practical modules in confined water and four open water dives. This course lasts for five days and costs aprox €485.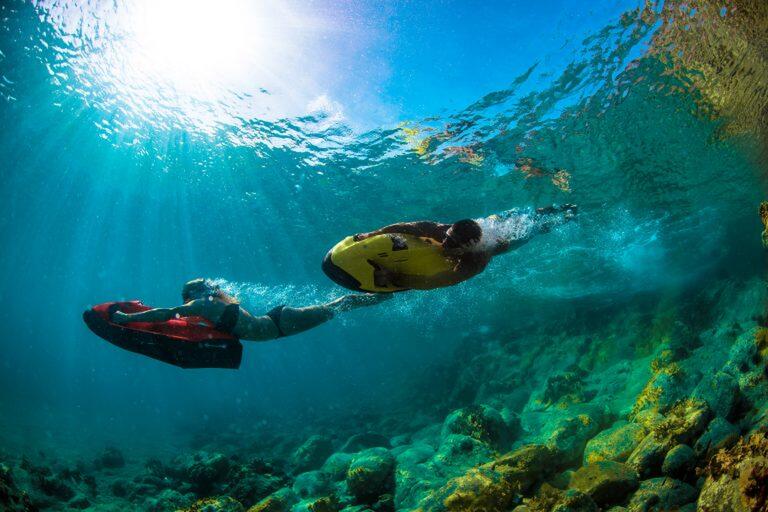 SEABOBs. Imagine gliding through the ocean in its purist form up close and personal like a fish…Well, with SEABOB, now you can. It's time to discover the sea like never before.Providing you with the ultimate diving experience, SEABOB allows you to get intimate with the ocean providing fantastic engaging action allows you to seek all underwater thrills and spills beyond your wildest dreams. For a two hour tour, this will set you back aprox €180 whereas for a day, it would cost aprox €425.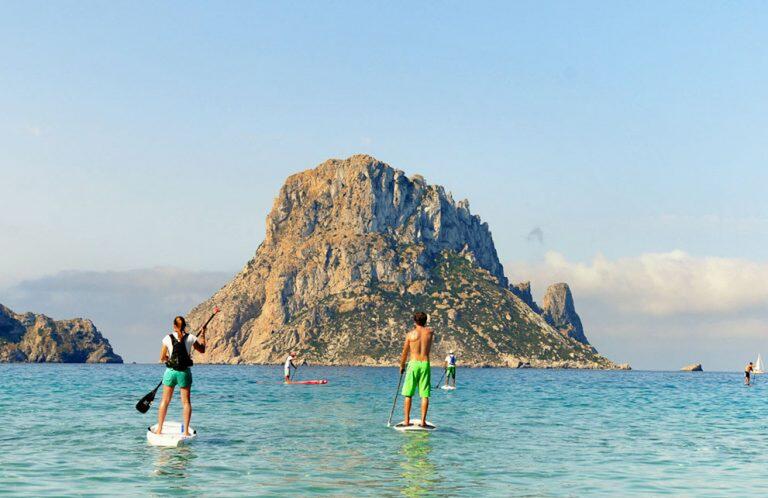 Sup Ibiza Paddle Surfing. Coming at a cost of from €55 per person, Sup Ibiza Paddle Surfing offers two excursions during the high season. One takes place in the morning and one takes place in the evening at the Sunset Strip. If you are in search of something different to experience in Ibiza, we suggest you make Sup Ibiza Paddle Surfing your number one priority from day one! From 45€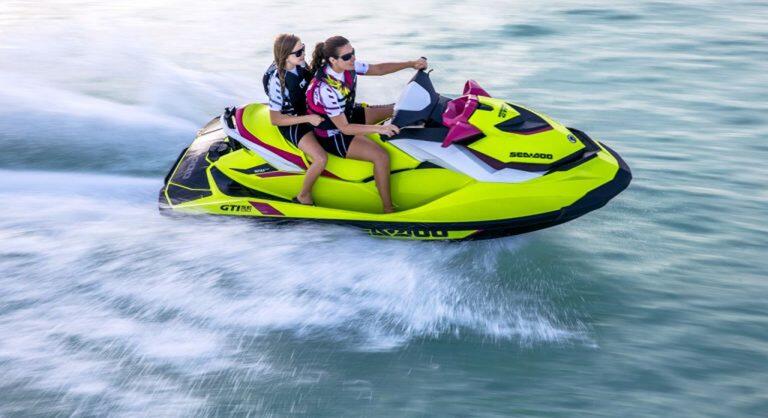 Water Jet Skis. There are three options available to tourists for hire. Firstly, you can opt for the Jet Ski Circuit. This provides you with a 30 minute time limit costing €110 for up to two people situated in San Antonio. This is qualified instructor will teach you the basics and will be close by at all times just in case of any confusion. The Jet Ski Tour alternative allows riders 90 minutes on water to Islas Margaritas or Es Vedra for €325. This is for up to two passengers. On this tour, you are able to enjoy an exhilarating jet ski experience along the coast. Finally, there is the Jet Ski Rental option, as long as you have a license, allowing you a half or full day's use with the jet ski. For one person, this costs €460 or for two people, it costs €580.
Ibiza, August 2016
---