The rise of gay tourism in Ibiza is thanks to the tolerant environment on the island. The members of the hippie culture who made their home there in the 60s began the "live and let live" attitude. Later, in the 80s, the LGBT community was incorporated into the cultural environment of the island.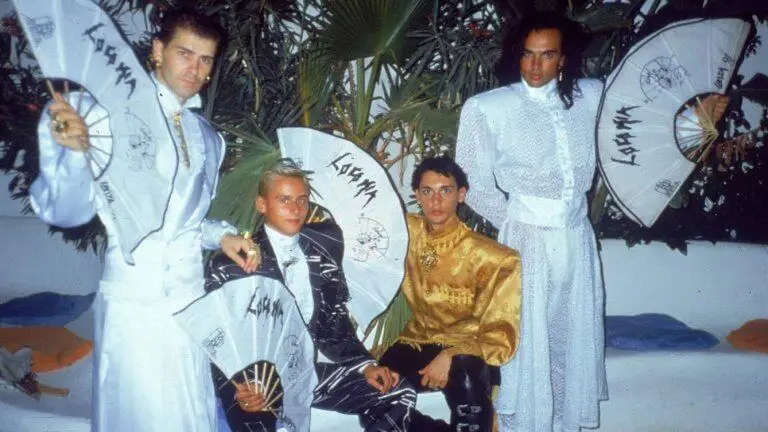 Photo by El Confidencial
LGBT attractions in Ibiza
The growing supply of tourist attractions covers all kinds of services oriented to the gay community. Therefore, the scene establishments are not confined to certain areas, as in many cities: the whole island is gay friendly.
Beaches
Some very beautiful sandy areas are gay tourism favourites. Es Cavallet, a nudist beach, is also known throughout the Mediterranean for its gay scene, with signs of tolerance that can be seen even in establishments such it's famous Chiringay.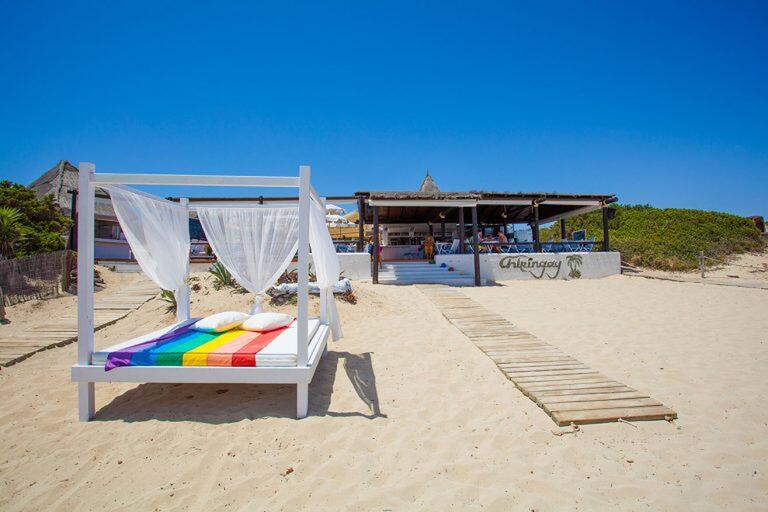 Photo by Chiringay.com
The part of Ses Salines known as Sa Trinxa has the most transparent water and is also a gay-friendly and nudist area.
Bars
Another great LGBT attraction is the bars, which are usually painted with the colours of the gay pride flag. They are located mainly in Calle Alfonso and Calle de la Virgen, in Ibiza city. Unbridled hedonism is the norm in these areas of extreme freedom and tolerance. Mad Bar, Dado, Bar 22 and Mona Lisa are some of them.
Clubs
In these places there are legendary meetings of beautiful people, full of creativity and debauchery with impressive shows. Great artists, dancers, Drag Queens and lots of skin are some of the attractions of the theme parties held in these places.
The only gay club on the island is Lola's. There are also polysexual clubs like the famous ones Anfora, Babylon, Amnesia and Privilege. The latter has hosted SuperMartXé, an incredible show with dazzling special effects, choreography and crazy fashion shows.
Photo by Spotlight
Hotels
The Purple is an exclusively gay hotel which has a fantastic bar with the same name. It is located in San Antonio and focused exclusively on this segment of the market. With its bold but elegant colouring, and designed to offer a sensation of space, it also has an excellent restaurant service with a select sample of Ibizan cuisine.
There are many other gay-friendly establishments like Cenit, Boutique Hostal Salinas and Marigna.
Ibiza Gay Pride
This "full colour" event takes place in different spaces where theatrical performances, cultural events, conferences, book presentations and musical performances are held, involving well-known personalities. In 2019 it will take place between 12 and 15 June. On the closing night of the event there are theme parties in the most famous gay clubs.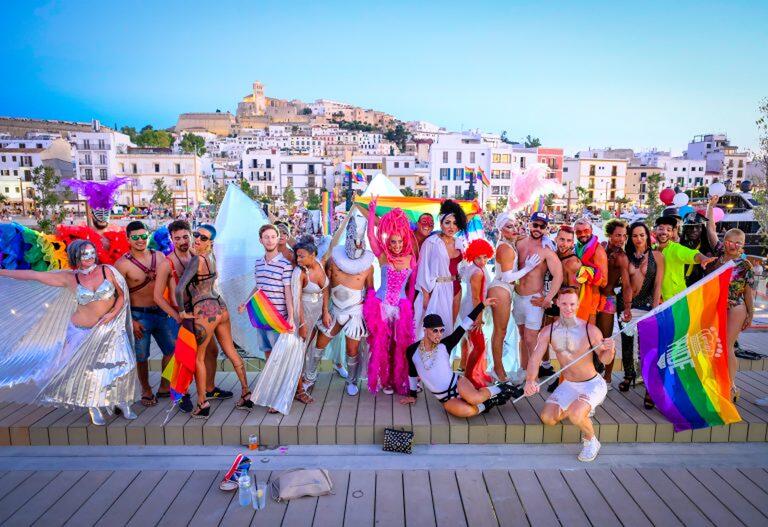 Photo by Welcometoibiza.es
The development of gay tourism in Ibiza makes this island a successful place to offer the growing gay market an alternative accommodation option. Contact us for more information.
Ibiza, June 2019
---