How easy is it to get a Spanish mortgage to buy a property in Ibiza?
Ibiza's real estate differs slightly compared to the rest of the Spanish property market. Partly due to the island's level of exclusivity, but also additional factors may apply, such as the particularities of inscription within the property registry or legalities tied up within the property – which is key information when asking a bank for finance. Sometimes such legalities may make it more difficult to gain a mortgage compared to other parts of Spain. However, with the help of a good adviser or an experienced broker, such matters can be solved, and it is not an impediment to getting finance.
Spanish banks are open to lending to non-resident clients, but they would need to make proof of solvency together with the compliance aspects.
Credit policies will of course vary slightly from one bank to another, and they will inevitably make changes to their credit policies over time.
It is often necessary to get help from an external professional broker, separate from the bank to help overcome these types of issues/obstacles and to better understand which mortgage application suits which bank at what time.
Nowadays it is indispensable not to limit your search for financing to Spanish banks, since some applications can only be financed through international banks for the reasons mentioned above. Access to this kind of funding is only possible through a broker.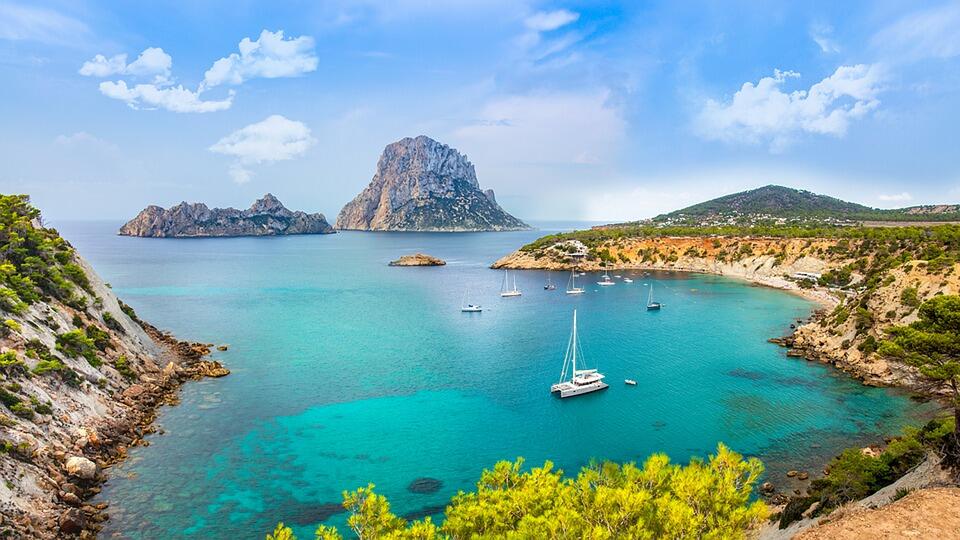 Can I get a mortgage in Ibiza?
The short answer is: Yes, you can. Like anywhere else, you will have to fulfil certain criteria regarding income and fluidity, and the legalities of the property you wish to take the mortgage out over also play an important part. However, there are generally few obstacles to asking for a mortgage in Ibiza. Below are some more details in different scenarios:
Can a non-resident get a mortgage in Ibiza?
It is more than possible for a non-resident to get a mortgage in Ibiza. However, generally speaking, the mortgage process is a lot more complex than it used to be since the new Spanish mortgage laws were put in place in June 2019.
If I'm self-employed can I get a mortgage in Ibiza?
Spanish banks will always consider self-employed clients. However, proof of income (solvency) is fundamental to the risk assessment and approval. A non-resident client would need to be prepared to send proof of their financial history and employment information. These can be submitted through company balance sheets and an explanatory letter from their tax advisor or chartered accountant for the bank to understand an individual's income situation and yearly net income over the last 3 years.
Is it possible to get a non-status mortgage in Ibiza?
No, non-status mortgages do not exist in Spain. Spanish banks must prove the income of every mortgage applicant to assure the repayment of the mortgage is guaranteed. Due to the new Spanish mortgage law, everyone must adhere to these strict calculation rules. The guarantee (in this case the property) is additionally necessary, but not the only decisive factor. As you can´t get a non-status mortgage in Spain, an inquiry with international banks would be advisable.
Is it possible to get an Equity Release with Spanish banks?
No, in Spain, equity release is not accepted for taking liquidity from the property. This is usually possible when applying at an international bank and a heavily used funding opportunity by corporate customers who want to use this liquidity for other purposes. However, a mortgage over an existing property, free of charge (not for purchase reasons) is possible to get from Spanish banks for some specific purposes such as renovation or purchase of further land or another property, etc.
Will my age affect my getting a mortgage in Ibiza?
Spanish banks generally lend up to 25 (exceptionally 30) years with final payments finishing by age 70. For older clients (over 60 years) options and solutions can be discussed with your bank or mortgage broker.
Will staff at banks speak my language when applying for a mortgage in Ibiza?
Generally, the staff at banks in Ibiza do speak various languages, however, the level of fluency might vary and this might be one of the reasons you feel more comfortable dealing with a mortgage broker who speaks your language fluently and who can represent you and negotiate on your behalf.
Can foreigners get a mortgage in Ibiza?
Yes, they can get a mortgage from either a Spanish bank or from an international bank.
How much deposit do I need for a mortgage in Ibiza?
Most Spanish banks offer 60% LTV (Loan to Value) to non-resident buyers, meaning the client would need a 40% deposit + about 10% expenses. Some non-resident clients could also be offered up to 70% depending on the bank. (This would be one of the most important factors to take into consideration when applying for finance with a bank.) Private banking clients have access to mortgages from international banks up to 100% LTV while making investments. This specific financing can be very interesting from a tax point of view and can only be arranged through an official broker.
What is the maximum amount I can borrow to buy a property in Ibiza?
There is no maximum amount, it's within the limits of the LTV and the income limitation.
How do I apply for a mortgage in Ibiza?
The easiest way is by contacting the lending bank(s) and/or mortgage broker for advice and help with the mortgage application (with up to 1-3 banks).
Which documents do I need to apply for a mortgage?
It depends on your purchase proposal (existing property, property under construction, etc.) and on your personal income situation.
Some basics would include a NIE (Número de Identificación Extranjero), passport, proof of income, credit report from the corresponding Credit Bureau, bank statements, proof of own funds, etc. Banks and brokers will provide you, from the first contact, with a full list of documents according to your situation.
Things I need to consider before applying for a mortgage in Ibiza:
How much can I borrow for a mortgage in Ibiza based on my income?
Spanish banks consider your yearly net income as the basis of their calculation; especially if you are self-employed.
Any credit and loan commitments should only account for 30-35% of your yearly net income. This percentage will also consider the percentage of any monthly credit commitments you have outstanding in your home country and will influence your credit facility in Spain.
How long does it take to get a Spanish mortgage to buy a property in Ibiza?
Since the application of the new mortgage law in Spain (June 2019), Spanish banks can be quite slow. Here, the work of a mortgage broker is to assist in making these processes faster, easier, and a lot smoother.
Principally, it depends on how extensive the work is for the bank to complete checks and calculate their client's income. The more proactive clients are submitting and completing their documents the quicker the process becomes.
Once all documents have been submitted to the bank and, if necessary, any further requested documentation has been received, the fastest scenario is approximately 5-6 weeks.
The process deadline can certainly be extended considerably if there are discrepancies with the valuation report or if the financing must be carried out by an international bank. It is advisable to ask the property seller for a reasonable period in order to get the mortgage arranged without pressure.
In which currency can I repay my mortgage in Ibiza?
Since the new mortgage law, some banks offer mortgages in the client's national currency and euros or one or the other. Certain banks have strict policies about currency options depending on your nationality and the currency in which you receive your income. It is advisable to ask for advice depending on your personal circumstances.
What is the cost of getting a Spanish mortgage?
The costs of getting a Spanish mortgage include things like insurance, opening fees, property valuation report, and potentially a broker's fee. Read on for more details on each of these subjects.
What insurance do I need when I start a mortgage in Ibiza?
The banks require at least home insurance to ensure the mortgage guarantee (the property). Most banks also require life insurance in order to offer the client a better interest rate. Please ask for comparisons of different bank offers.
What other optional insurances are there?
You can opt for life insurance as an alternative option. Some banks offer health insurance or even alarm systems for your holiday home in order to be able to offer you combined sales products, better interest rates, and conditions.
Are there any extra costs of applying for a mortgage?
It is always required to have a property valuation report of the property you wish to purchase, as it contains a legal report of the property. Usually, this must be paid by the client.
One bank, in particular, will actually offer to pay the valuation report on the condition the client signs the mortgage loan with them, however; it is advised that clients should always compare a few different mortgages on offer.
Most banks charge an opening fee of about 1% over the mortgage amount. Some partner banks offer mortgages free of an opening fee, but clients should compare the overall cost consisting of the total interest rate, total term, LTV offered, and benefits of the combined sales products.
A mortgage broker will also charge a commission. (Balearic Mortgage Services is one of the fairest providers with a 0,5% commission since most other providers charge the customer 1% after completing the mortgage).
How do I get a mortgage from my home country to buy a property in Ibiza?
You can apply in your home country for a mortgage, but there are a lot of advantages of mortgaging in Spain, where your property is located. It could mean tax advantages, more liquidity, and have little effect on your credit facilities in your home country.
In very special cases and depending on your nationality, we could possibly utilize a mortgage from a client's home country and take the Spanish property as a guarantee. It is a matter of individual case study.
Can I get a UK mortgage for Spanish property?
Generally, this is not advisable and, in most cases, not possible. In exceptional circumstances, gaining a UK mortgage is an option, but in very rare cases. Usually, a client would need to use a guarantee over their UK assets.
Can I get a Spanish mortgage with bad credit?
It depends on the type of "bad credit" (incidence). In most cases, this would not be an obstacle. Each case is individual and would need to be assessed. Such issues need to be clarified in the early stages or during the initial contact with your bank or mortgage broker.
Why should I get a Spanish mortgage even if I can get one back home?
It could have tax advantages, mean more liquidity, possibly better interest rates or conditions, and at the same time it doesn't affect your credit facilities in your home country.
What types of Spanish mortgages are there?
Fixed-rate, variable rate, mixed rate, individual or joint mortgage, construction mortgage, holiday home mortgage, primary residence mortgage, investment mortgage, commercial mortgage, and many more. Read on for more detail about some of them.
Can I get a fixed-rate mortgage?
Since the implementation of the new mortgage law, a fixed interest rate is no longer available to all non-resident clients. It does however depend on the nationality, place of residence, currency of the income etc. The bank or a mortgage advisor can advise clients on all these questions.
What is a "Euribor- tied" mortgage?
This means a type of mortgage in which the interest rate is not fixed. Instead, interest payments will be adjusted yearly at a level above a specific reference rate (such as EURIBOR + 1,25) over the whole life of the mortgage.
Can I get a joint mortgage in Ibiza?
Yes, absolutely, and there are a lot of different mortgages available such as fixed rate, variable rate, mixed rate, individual or joint mortgage, construction mortgage, holiday home mortgage, primary residence mortgage, investment mortgage, commercial mortgage, etc.
Where can I find a mortgage calculator for Ibiza?
To help simulate and calculate a mortgage you can find a mortgage calculator at the bottom of this homepage: https://balearic.mortgage
What are the Spanish mortgage rates for 2023?
The mortgage rates a bank offers to a specific client depend on the financial potential of the customer and solvency. The higher the potential of a client, the better the rate.
The best rate I have signed recently was with a very specific, non-resident client with a variable EUR + 1,1%; with other clients, I have signed EUR + 1,25% which is still a very good interest rate and in fixed interest rates, depending on the local term, there are still available in some special banks at 2,75% (Status of information: May 2023). In today's interest rate market, this information can change very quickly.
The fixed-rate offer depends on the total term, the longer the term, the higher the interest rate. Only with the help of a mortgage broker can the banks offer their best interest rates, as we often have a special agreement with our partner banks.
Should I use a mortgage broker when applying for a mortgage in Ibiza?
There are many benefits to using a mortgage broker when applying for a mortgage in Ibiza, some of which are detailed below. Also, the whole process of finance is supervised by a professional who can help with other items such as the valuation, etc. However, it is by no means necessary. Those who have time and patience can apply for a mortgage by going straight to a local bank of their choosing.
Will I save money with a mortgage broker?
The commission of 0,5% is worth having a mortgage broker as you can save a lot of money by getting the best available mortgage on offer for you at the moment of your application.
A broker will take your specific situation and requirements into account and will choose the bank best suited for your application. A better interest rate may save thousands of euros over the total term of the mortgage.
Is using a mortgage broker faster?
Definitely! A mortgage broker will help you to get the mortgage approval as quickly as possible. From the first contact, a mortgage broker will list all the (initial) required documents and follow up with the bank regularly to monitor the process. This is incredibly important as Spanish banks are often overloaded with work and normally do not actively return to clients with updates and outcomes of the application. Clients are often used to banks being more interactive in their home country, but the experience can be very different in Spain.
What other benefits are there when using a mortgage broker in Ibiza?
A broker will help you understand all the documents that need to be submitted and will explain the different processes and legalities of the mortgage in your own language.
Mortgage brokers will also assist with the formal procedure with the bank, notary, lawyers, and real estate agents where necessary, e.g. for the property valuation report.
All conditions and terms will be negotiated on a client's behalf with a professional mortgage broker. They will save you from any unwanted surprises along the way and help you over the entire mortgage process and even accompany you to the notary appointment.
A broker's relationship with different banks guarantees very special terms and treatments that might not be possible if you approached the bank as someone "unknown" to them.
What effect does the new mortgage law have on the course of a mortgage?
The primary reason behind the new legislation based on the Mortgage Credit – Directive 2014/17/EU is increased consumer protection. This is to be achieved through a greater level of information for the future borrower by providing FEIN and FIAE. These standardized documents are designed to give the best possible overview of the terms and conditions.
The new law makes the bank pay all the mortgage-related costs except the property valuation report. It makes the early repayment cheaper and limits the selling of the attached products ("vinculaciones"). But the entry into force of the new law not only brought benefits for the customer this year.
The notary of Formentera Javier González Granado explained in the "Diario de Ibiza" recently:
The new legislation introduced "a system of telematic processing whose adaptation cost quite a few entities." In addition, it establishes a processing of the mortgage loan "more complex than before, although it gives more security to the consumer." Before, the law established as a voluntary the previous visit of the consumer to the notary before the signing of the mortgage: «Now it is mandatory. And also very strict deadlines are marked that cannot be skipped in any way. That, without a doubt, has meant a paralysis of the procedures until it has entered into force, from spring to early summer, times when they were absolutely stagnant".
To read the full article go here "Cae un 39% el importe de las hipotecas constituidas en las Pitiusas este año"
Thank you to Bettina Lorenz, CEO & Founder of BMS (Balearic Mortgage Services), for taking the time to speak with us. For more information on how to successfully apply for a mortgage in Ibiza, visit Bettina's website.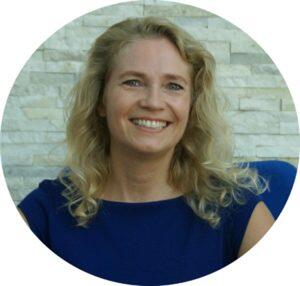 Check out the 18 Great Reasons to buy with Prestige Properties