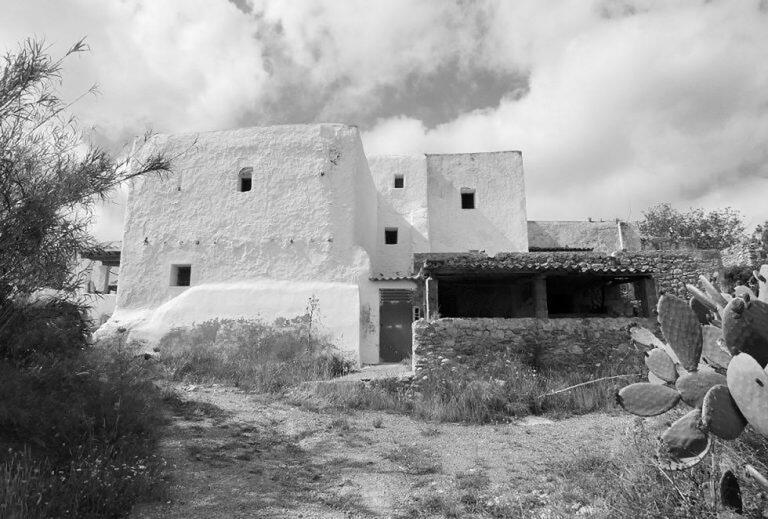 The traditional "Casa Ibicenca" essentially conformed to a broad room [porxo] that has an entrance on one long wall and a succession of rooms opening off the other three walls. The porxo was used as a living room and work place. Little chairs were lined up against the walls and a table set on one side. If needed, the table was moved to the centre of the room and chairs set around it. This gave the room adaptability for various activities.
Windows in ancient Ibicencan houses were very small and did not contain glass. They were not used primarily for light, but for air; light, and warmth generally came from the south-facing front door. Here you could see farmwomen shelling almonds, embroidering or spinning wool. The farms themselves differed from those on the other Balearic Islands, in that they were generally smallholdings. Although these were self-sufficient, the families on them relied on the help of their neighbours for the olive harvest, or on matanza day.
These houses were built and rebuilt well into the mid-twentieth century, using the biblical 'long cubit' [approximately 52.5cm], a unit of measurement introduced along with the architecture by the Phoenicians. There is virtually no evidence of Hellenistic, Roman or Islamic influences of any importance in the basic design elements of a rural Ibicencan house.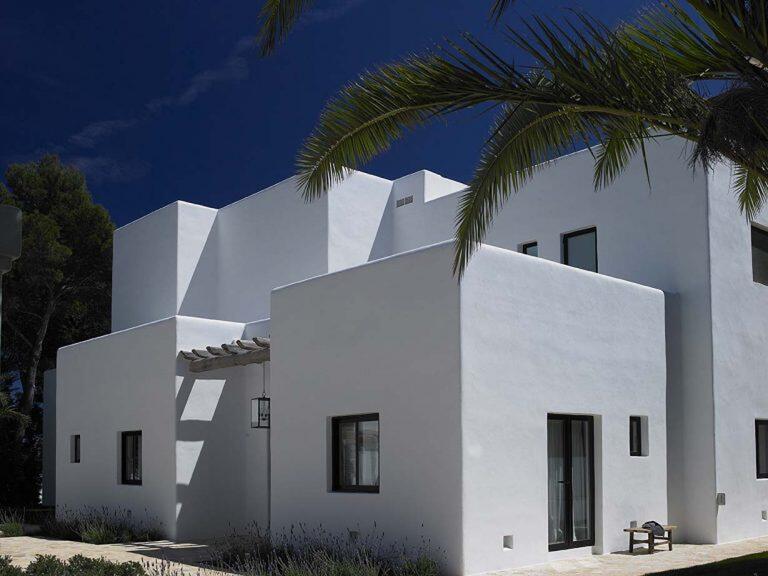 The cultural invasion of the island has changed the agricultural-based economy to one of tourism, making continuity with the past next to impossible. Basically, it has rendered many traditions irrelevant today."
In 1956 Rolf Blakstad came to Ibiza from Canada and was so impressed by the city he found when arriving at the port that he barely left the island since then. The little houses in Dalt Vila, the people in the street, the nearness of the manners… As he himself said: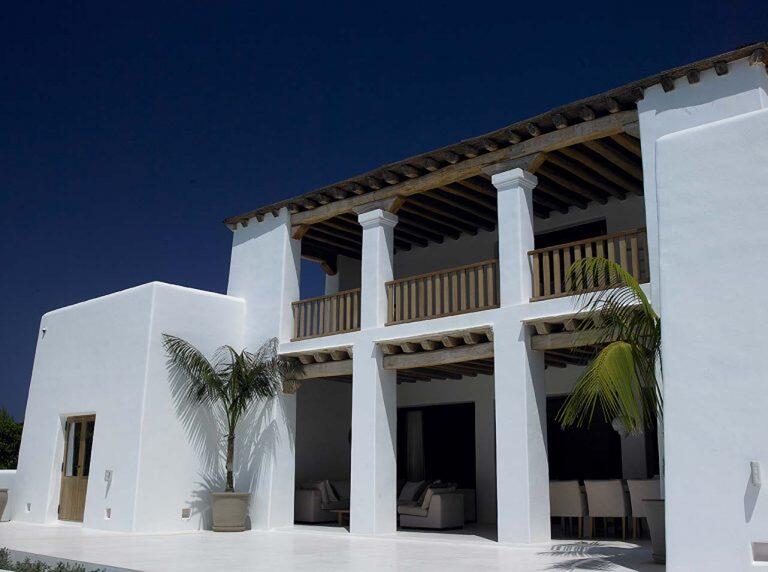 "The whole city, even the streets, had the informal air of a living room shared for everyone. We did not feel as foreigners"
Once Ibiza was established as his permanent residence, Blakstad started to study the rural houses and the traditional building techniques while he developed a deep respect and fondness for the Ibizan culture and its natural environment. It's in Ibiza where he starts his work in the field of architecture, restoring rural houses and, lately building new ones inspired by the millenarian "casa payesa" (traditional Ibizan rural house). Soon, his sons became part of his projects and, nowadays, they are the ones that keep running the architecture studio in Ibiza.
Ibiza, November 2017
---