Rosa Planells
Concierge Services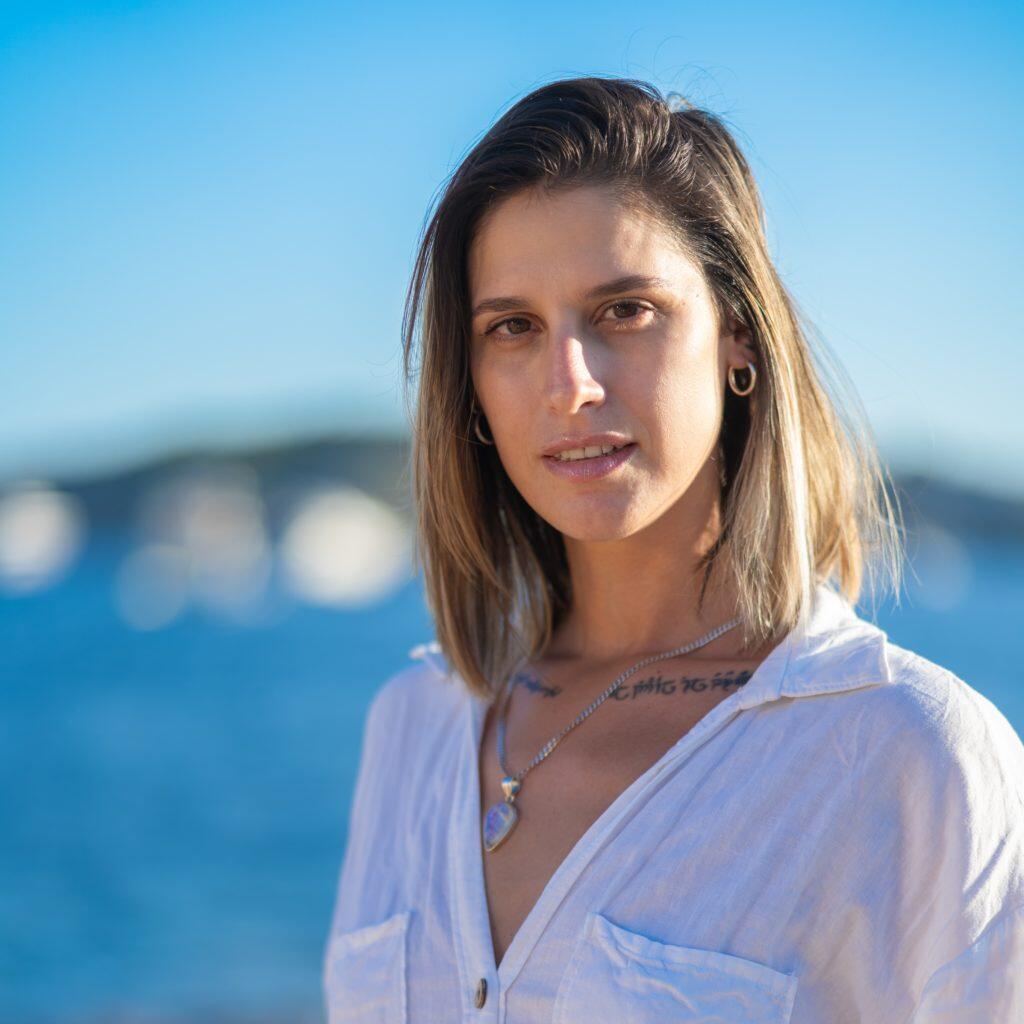 "Ibiza's dual nature is what captivates us all"
Meet Rosa Planells, the vibrant member of our Concierge Services at Prestige. With her expertise and contagious enthusiasm, she's here to ensure your holiday is a seamless and unforgettable experience. Rosa handles a wide range of personalized bookings, from private chefs to boat rentals. Beyond that, she excels at curating unique experiences and guiding visitors to the magical places that make Ibiza truly special.
Born and raised in Ibiza, Rosa has experienced the island's dual nature – its vibrant tourism scene and the serene beauty of her beloved home. She grew up in a countryside house in Las Salinas surrounded by her parents, brother, and her grandmother, embracing the island's rich heritage and culture.
With a decade of experience in the tourism industry, Rosa's credentials speak for themselves. For the past eight years, she has dedicated herself to the world of concierge and experience management, refining her skills and expertise along the way.
Rosa understands the challenges faced by our rental and concierge clients. When you travel, you want to be able to fully immerse yourself in gastronomic, sensory, and emotional experiences. Managing these aspects in advance, especially in a place like Ibiza, where millions of visitors flock each season, can be overwhelming. That's where Rosa steps in, ensuring your holiday is effortless and filled with unforgettable moments.
Rosa's background includes living in Tulum, Barcelona, and Rome, enhancing her global perspective and enriching her interactions with clients from different cultures. In life, Rosa aims for inner peace and harmony, she advocates for a greater love and respect for nature and animals, and on her days off she finds joy in savouring a glass of wine by the sea, spending time with her dog and partner, soaking up the sun on the beach, and engaging in sports activities, all accompanied by a soundtrack of her favourite tunes.
What makes working at Prestige truly special for Rosa is the company's freshness and innovation, despite its long-standing reputation. In her words: "The infusion of new ideas and objectives has elevated Prestige to become one of the leading real estate agencies in Ibiza, and I am proud to be a part of such an exciting company". And we are proud to have such a local gem as part of our team.