If you are thinking of renting, buying or you already own a property in Ibiza, we hope this collection of news and stories will interest you. 
You can make sure you don't miss the next articles by subscribing to our monthly newsletter.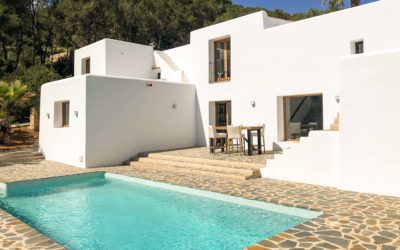 Meet Prestige clients Joanne and Martin Davison! Both are British nationals and live and work in London. Martin is a Chief Financial Officer and Joanne works as a Sports Nutritionist. In 2019 they purchased a renovated Finca in the centre of the island, Can Coll,...