We Live In Santa Eulalia Del Rio
The team at Prestige Properties have all lived in Ibiza for many years and we're here to share our knowledge and local experience with you. We have team members that live in every municipality so between us we probably have the answer to any question you might have!
Want To Buy A Property In Santa Eulalia Del Rio?
Click An Icon To Find Out More About Santa Eulalia Del Rio
General Information
The Municipality of Santa Eulalia del Rio is located in the eastern part of the island of Ibiza. The town gets its name from the homonymous church. It is the only town in Ibiza that has a river, which makes it the epicenter of agricultural activity in the area. Both its orchards and its famous traditional mills have become part of its usual landscape.
The total size of the municipality is 153 square kilometers. With 36500 inhabitants, it is a city where it is easy to find leisure activity all year round.
Beaches in Santa Eulalia del Rio
Without a doubt, the beaches of Santa Eulalia are known all over the world, both for their variety and for their beauty. You should not miss the following: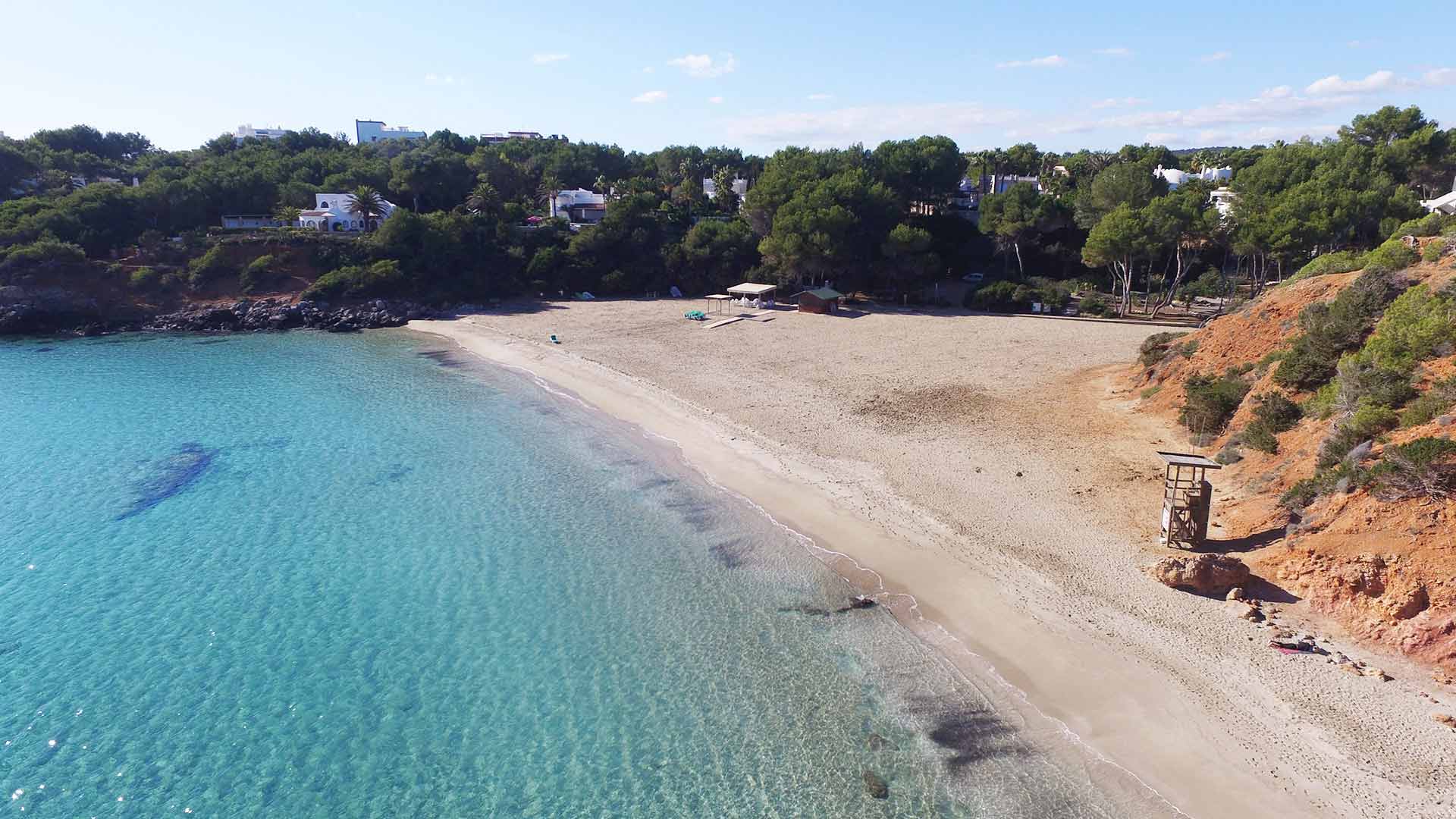 Cala Llonga
This beach is very popular amongst both tourists and locals, especially for families. It's very wide, which allows for plenty of sandy areas to play on for the little ones. Also, it conveniently has many restaurants, cafes and supermarkets right on its doorstep.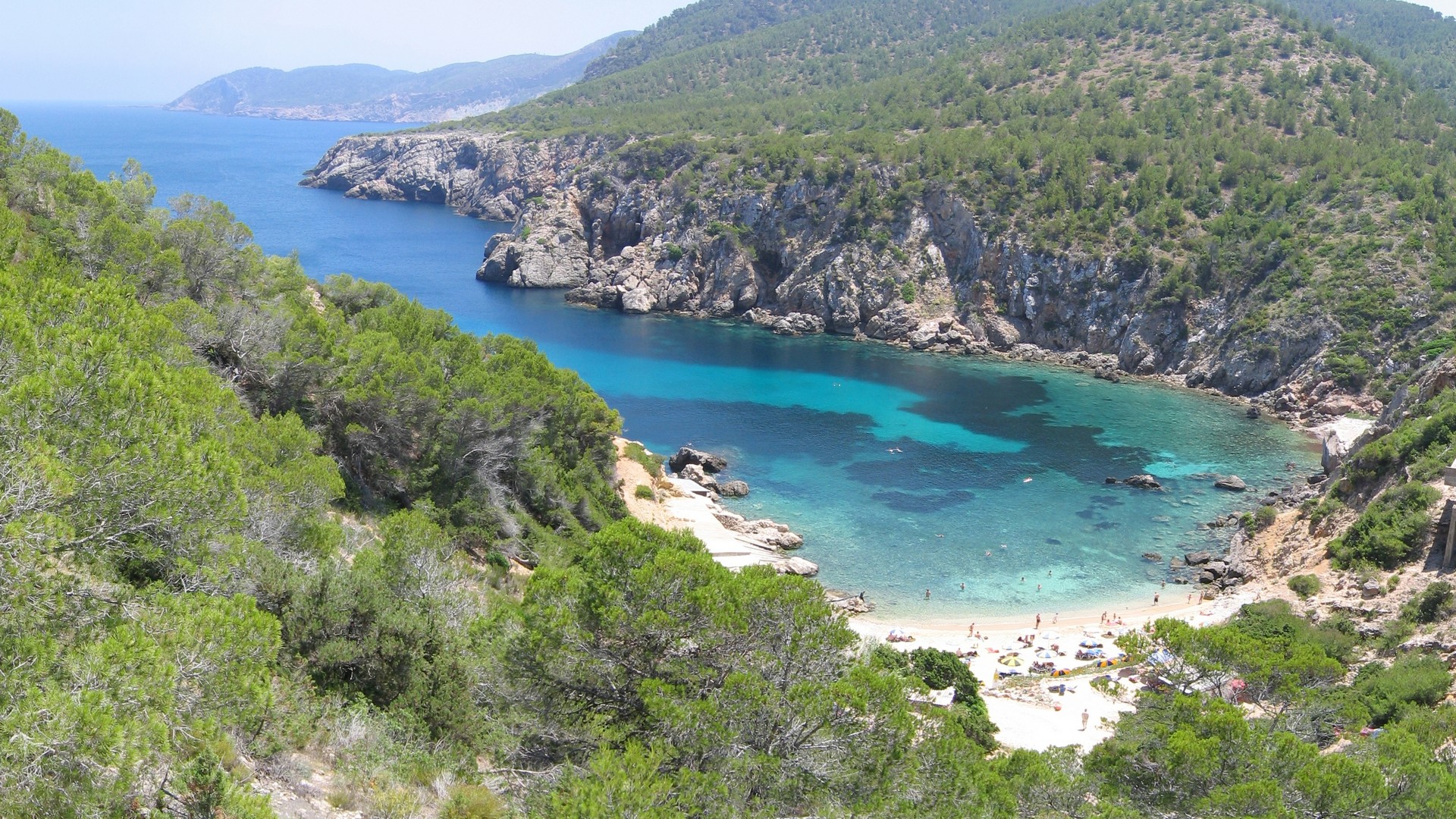 Sol d'En Serra
One of the most photographed beaches in Ibiza and is very close to Cala Llonga. Sol d'En Serra will surprises by its crystalline waters, jagged cliffs and the sensation of being on a natural beach away from the maddening crowds. The beach Club Amante sits on the top of its rocky cliffs.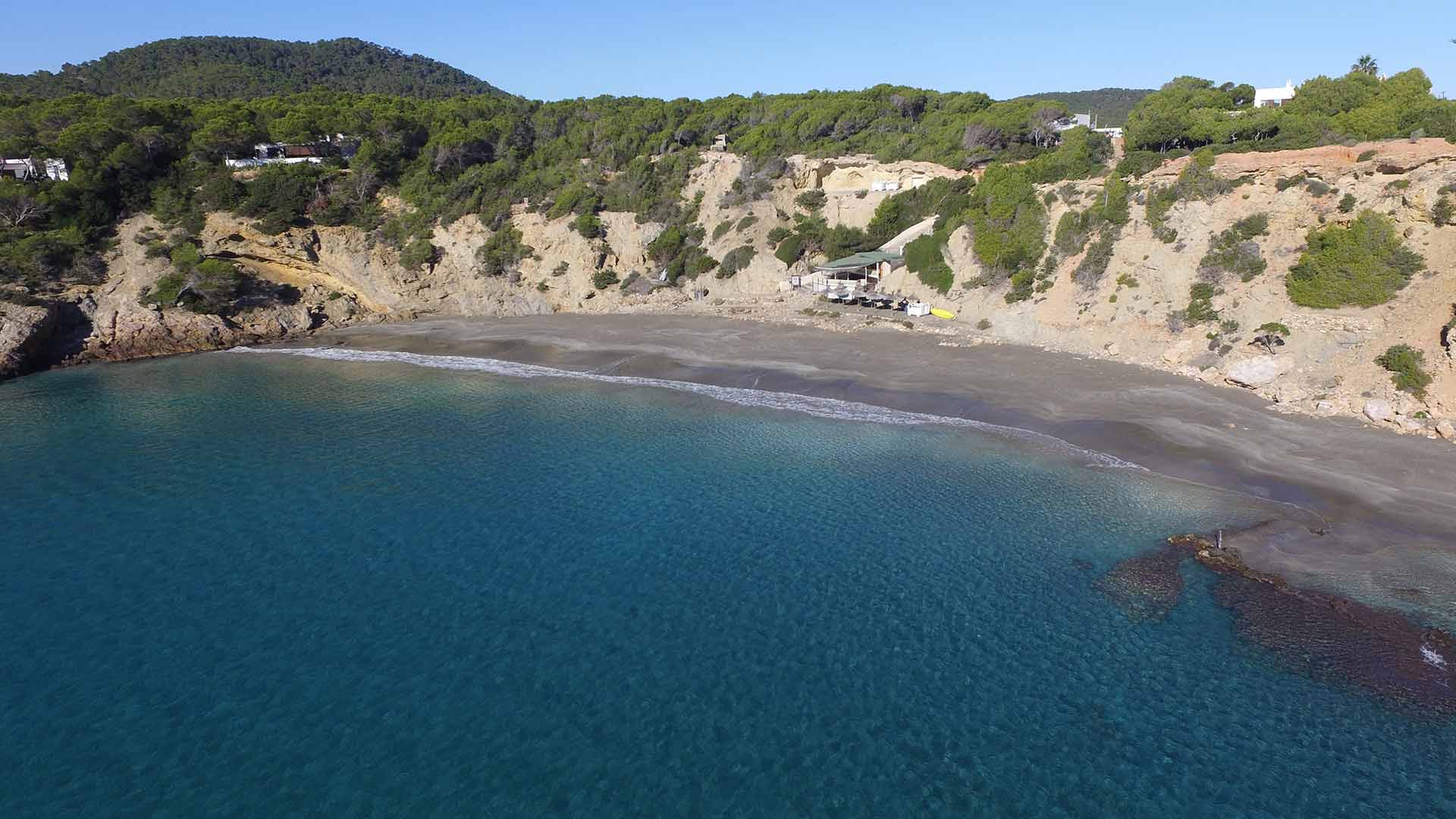 Es Canar
This is a very family-friendly beach and a perfect place to enjoy all sorts of water sport activities and general beach fun. It is 400 metres long and is part of the town of Es Canar which is very popular among tourists from all over the world during the summer season, and which also hosts its famous Wednesday Hippy Market in Punta Arabí.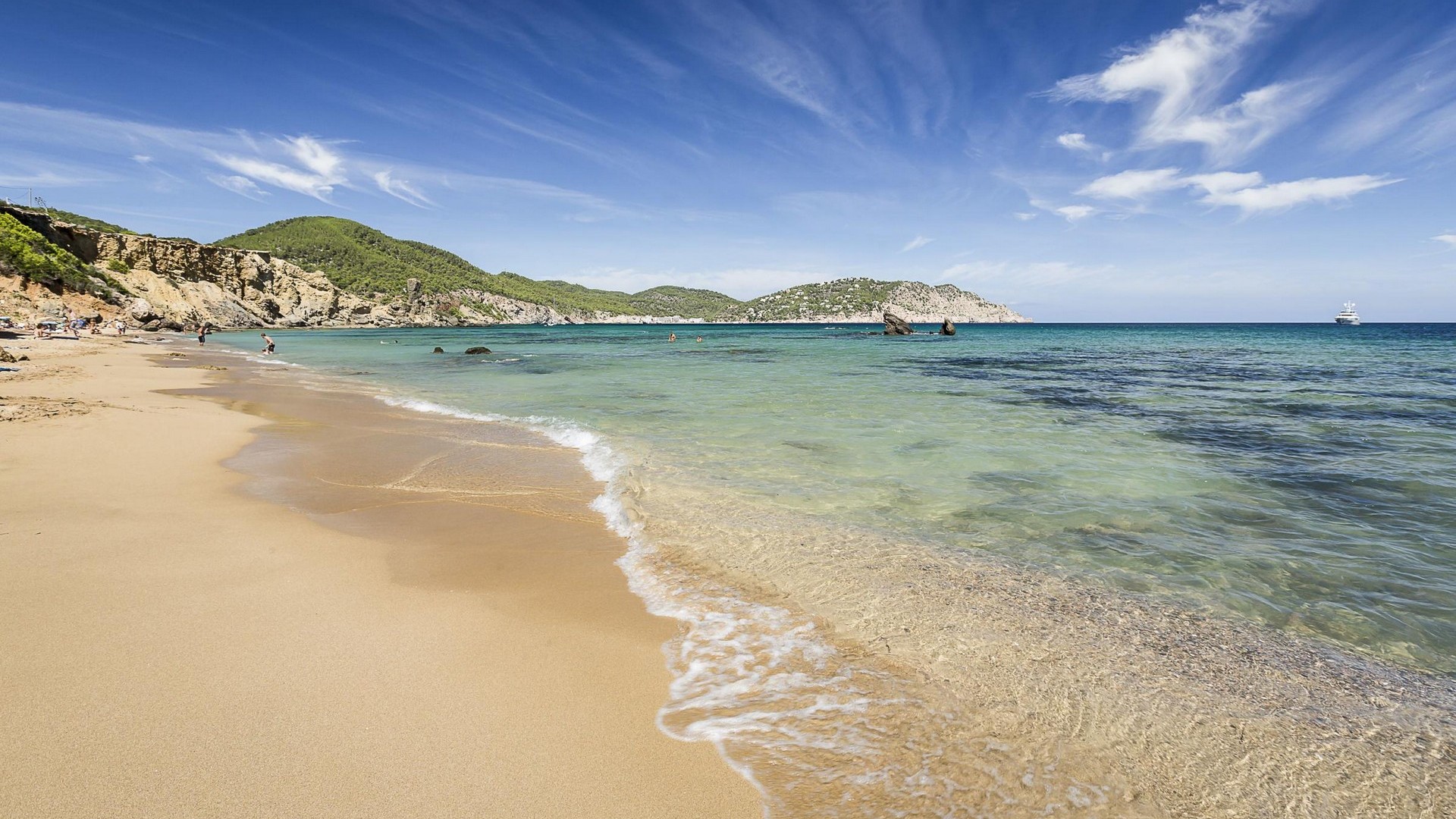 Es Figueral
This beach surprises with its capacity, being 45 meters wide and more than 400 meters long. It is very popular amongst surfers and stand-up paddle fans, and those who prefer the northern shores to the, often overcrowded, southern beaches.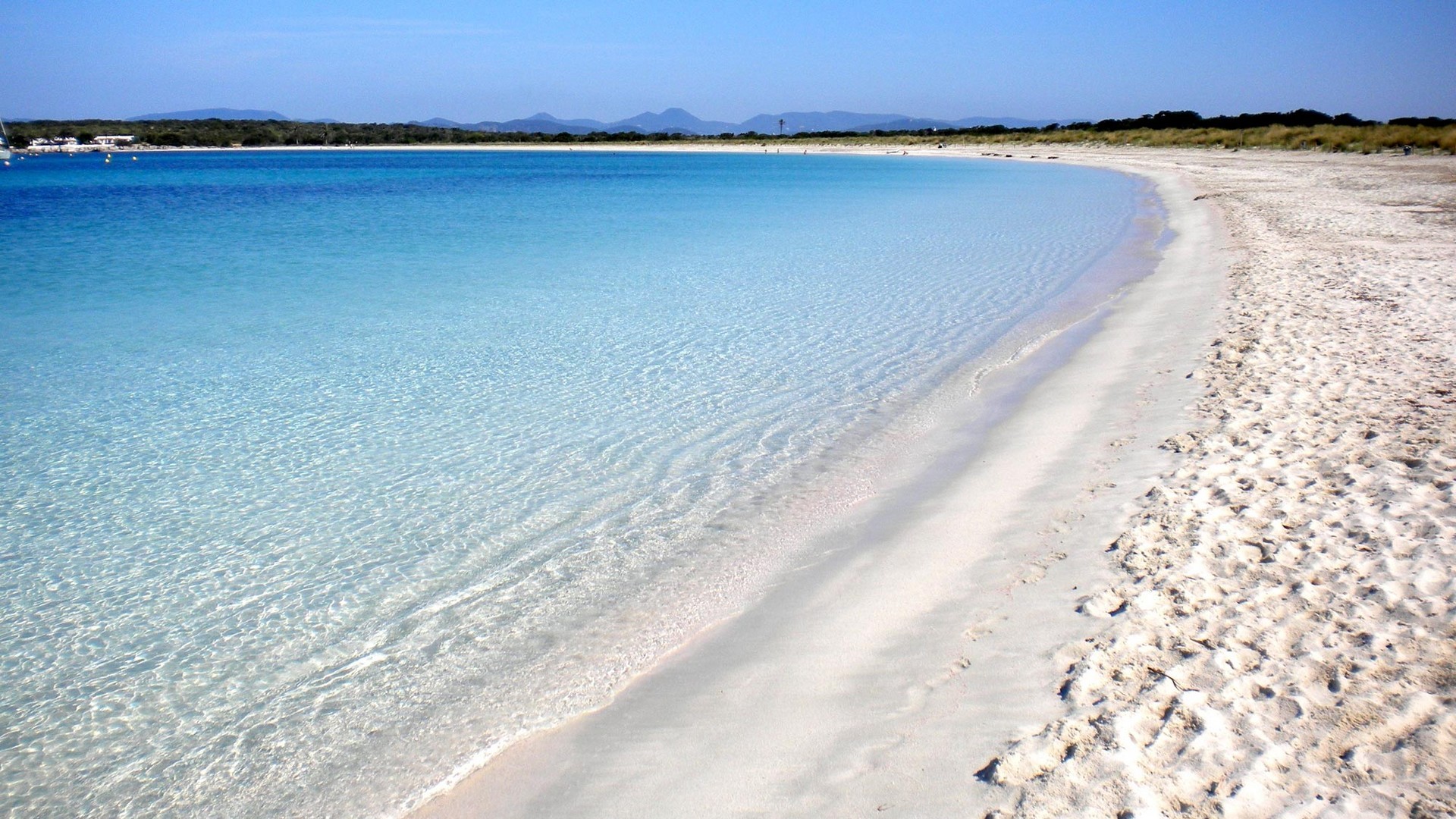 Aguas Blancas
Its name comes from the color of the foam of the waves. Its sand is a toasted colour and its stunning surrounding landscape will remain etched in your memory for a long time. Aguas Blancas is famous for its waves, its crystalline waters, its Chiringito beach bar and its lovely open views. It's not the most ideal beach to get to with children and elderly, as it requires a short hike (or many stairs) to get to it from the car parking areas.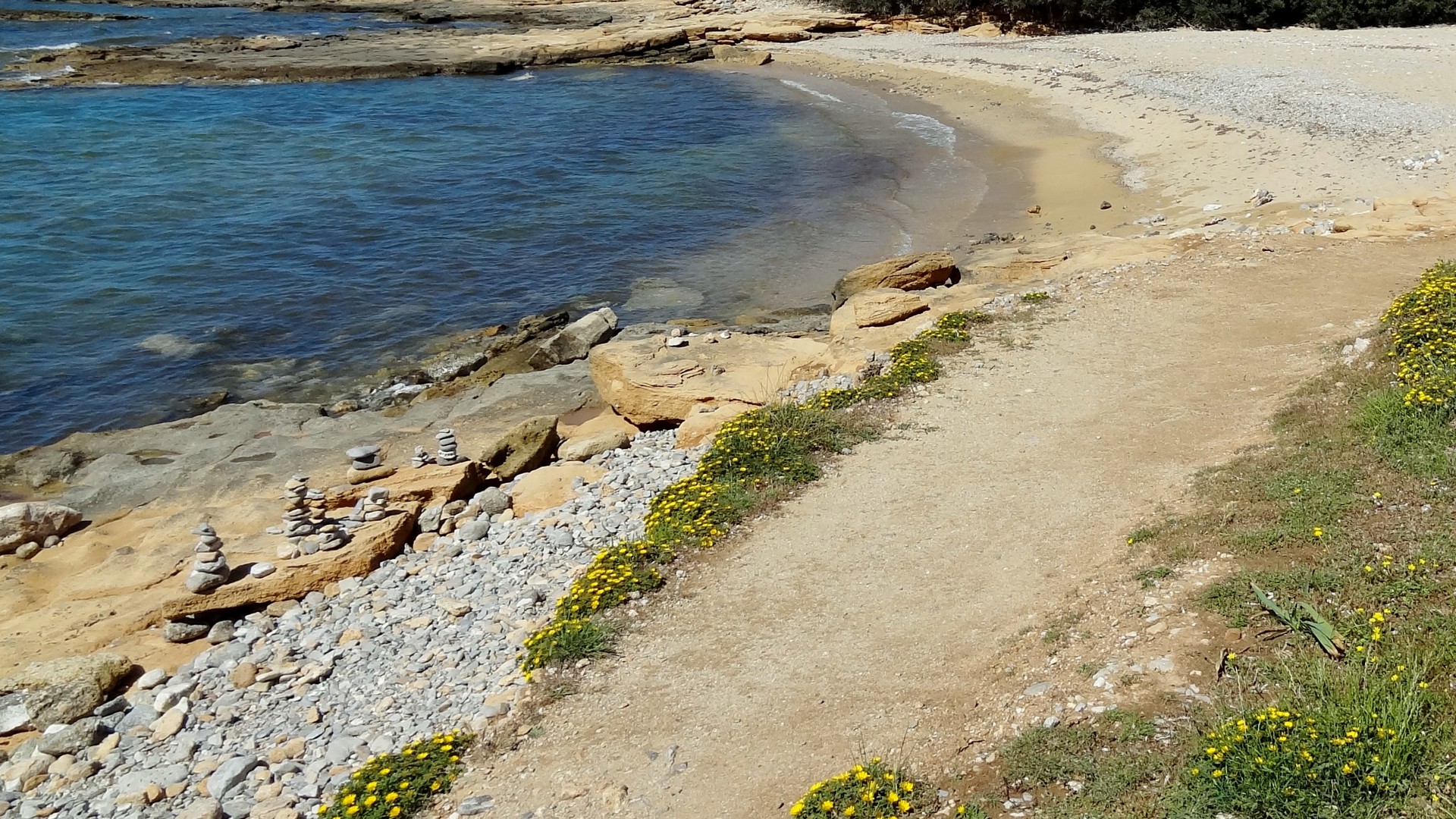 S'Estanyol (Niu Blau)
It´s as small as it is unique. S'Estanyol beach is 20 meters wide and 150 meters long, nestled between pine forests. The natural shady areas make this beach ideal to go to with babies and young children. There are three restaurants on this beach, each catering to very different tastes: the traditional, the chic and the laid back. You will know which is which, is when you get there.
Beach Clubs in Santa Eulalia del Rio
There are some great ways to spend a sunny afternoon in Santa Eulalia del Rio and chilling out at a beach bar has to be one of the best! The area has some of the best spots on the island: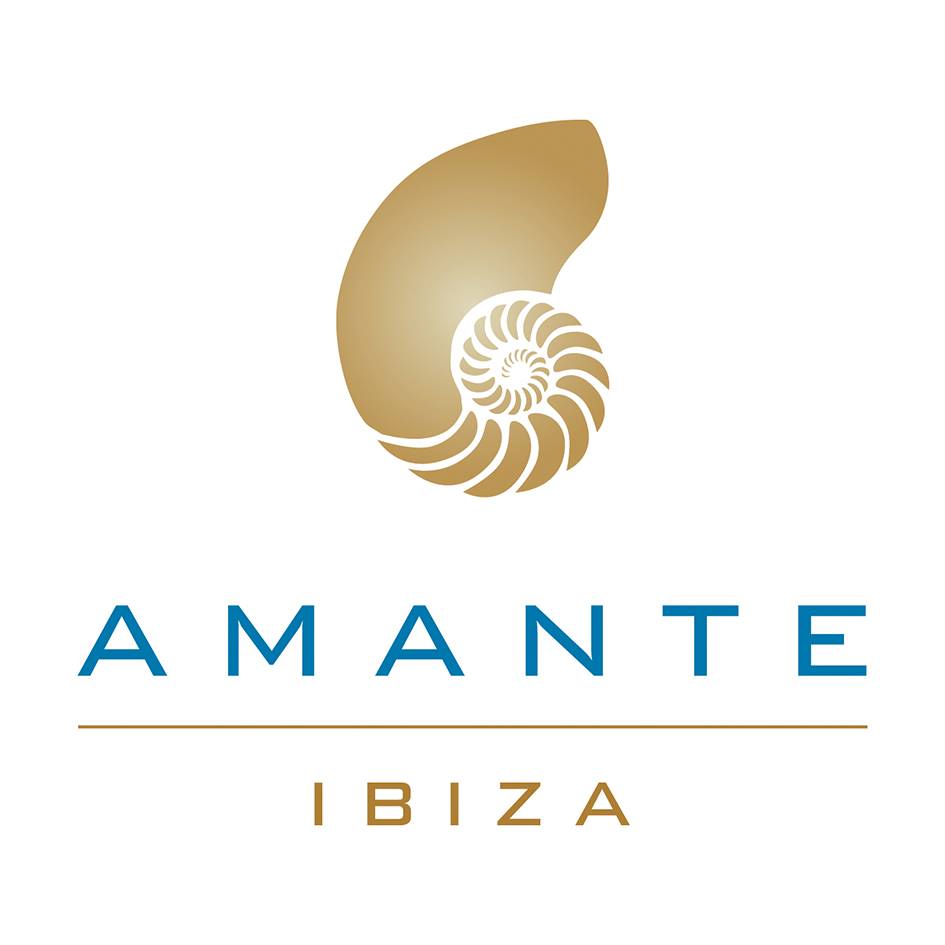 Amante Beach Club
It is located near Cala Llonga, in Sol d'en Serra and it surprises to be a space as magical as it is attractive. Nestled in the cliffs of a beautiful cove, Amante Beach Club has become a favourite location for celebrating special occasions such as weddings and romantic proposals, but it also organises events such as movie nights and Yoga on the beach.
Website: https://www.amanteibiza.com/
Phone: +34 971 196176
Nobody recommends this yet!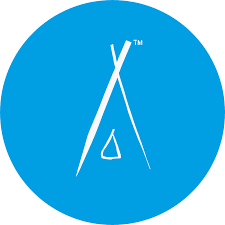 Nikki Beach Club
This well-known beach club is famous for its worldwide locations and for being the VIPs Beach Club of choice. If you are after exclusivity, chic and excellent service, this is the place to go in the North.
Website: https://ibiza.nikkibeach.com/
Phone: +34 971 338 403
Nobody recommends this yet!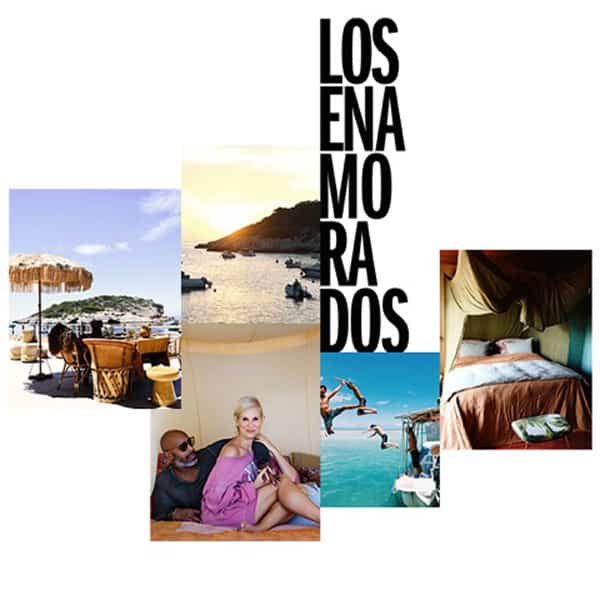 Los Enamorados
Los Enamorados is a beach club in its most loose term... as in reality, it is a lot more. Located in the very north of the island, on the very last hidden cove of the coastal town of Portinatx, Los Enamorados is a trendy establishment for hedonistic style lovers. It's a restaurant and a boutique hotel and has become a favourite amongst those who treasure culinary excellence, sea views, style and a bohemian spirit. Aptly named Los Enamorados, which in English means Lovers, it is probably one of the most romantic settings in Ibiza.
Website: https://losenamoradosibiza.com/
Phone: +34 971 337 549
Nobody recommends this yet!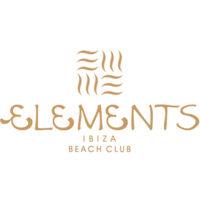 Elements Ibiza
Elements Ibiza is a beach club in the north of the island, in the hippy chic beach of Benirrás. With its exquisite fusion food and chic yet laid back ambiente, Elements has become a local and tourist favourite. The venue lends itself to wedding and other type of celebrations, and, apart from food, drinks and fresh juices it also offers DJ´s, Yoga and massages, as well as a Bo-Ho Ibiza lifestyle boutique.
Website: https://www.elements-ibiza.com/
Phone: +34 971 33 31 36
Nobody recommends this yet!
Restaurants in Santa Eulalia del Rio
If you want to be spoiled for choice in all that is the culinary, Santa Eulalia is definitely the place to go. All year long you can find a huge variety of restaurants in the town itself, but also in its nearby surroundings.  A variety that is a true reflection of the personality of Ibiza in which different trends are mixed to achieve a more attractive whole. If ever in doubt, try one of these: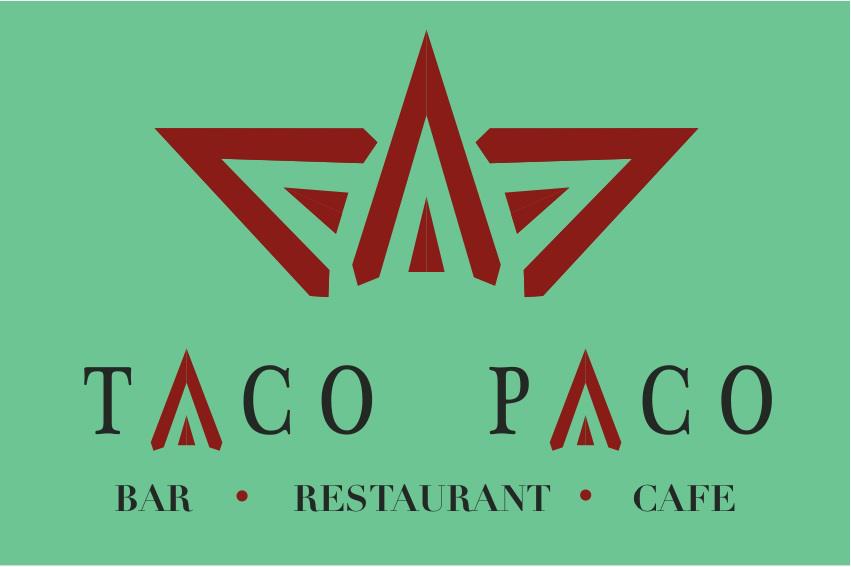 Taco Paco
This is, without a doubt, the best Mexican Restaurant on the island. But Taco Paco is also much more than that. Not without reason has it established itself as a favourite amongst locals – its food is delicious, fresh and 100% homemade, and its service and atmosphere are one-of-a-kind. Since it only opens at night, make sure to reserve your table, as being turned away at the door for lack of space is not unusual.
Website: https://www.facebook.com/pages/category/Tex-Mex-Restaurant/TACO-PACO-110166749094055/
Phone: +34 971 80 75 56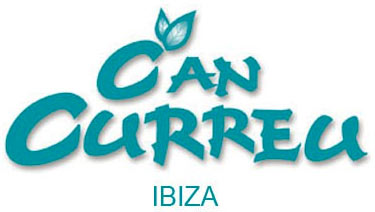 Can Curreu
The restaurant of this Agroturimso establishment is recognised as one of the most select on the island. Apart from the charm of its legendary olive tree, which you will find on the terrace, you will find a menu based on traditional Ibizan dishes prepared by expert chefs.
Website: https://www.cancurreu.com/restaurante-ibiza/
Phone: +34 971 33 52 80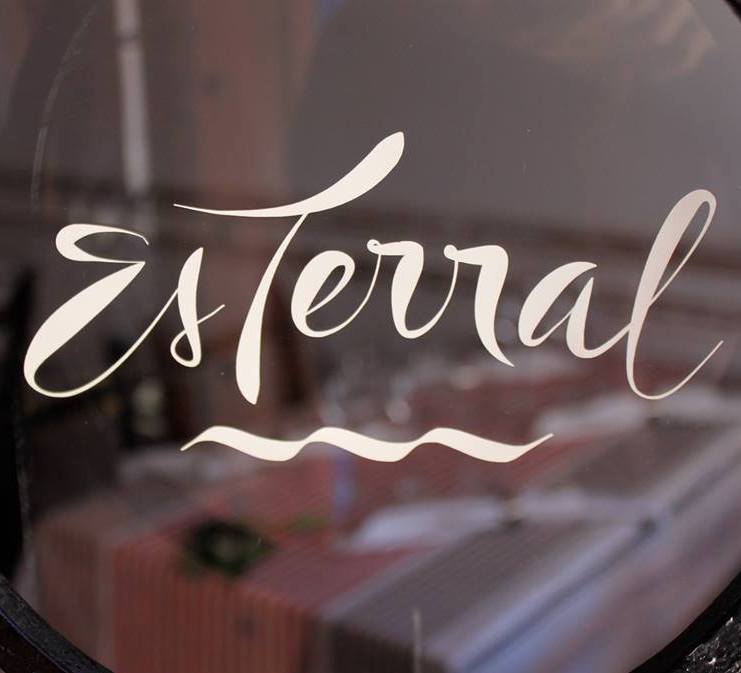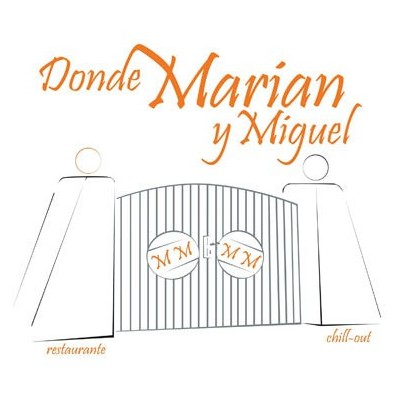 Donde Marián y Miguel
Here the specialty is grilled meat. The decoration is rustic and homely, and each dish is a perfect example of the local effort to offer a simple dish and turn it into a delicacy.
Website: http://www.dondemarian.com/
Phone: +34 971 339 271
Shopping in Santa Eulalia del Rio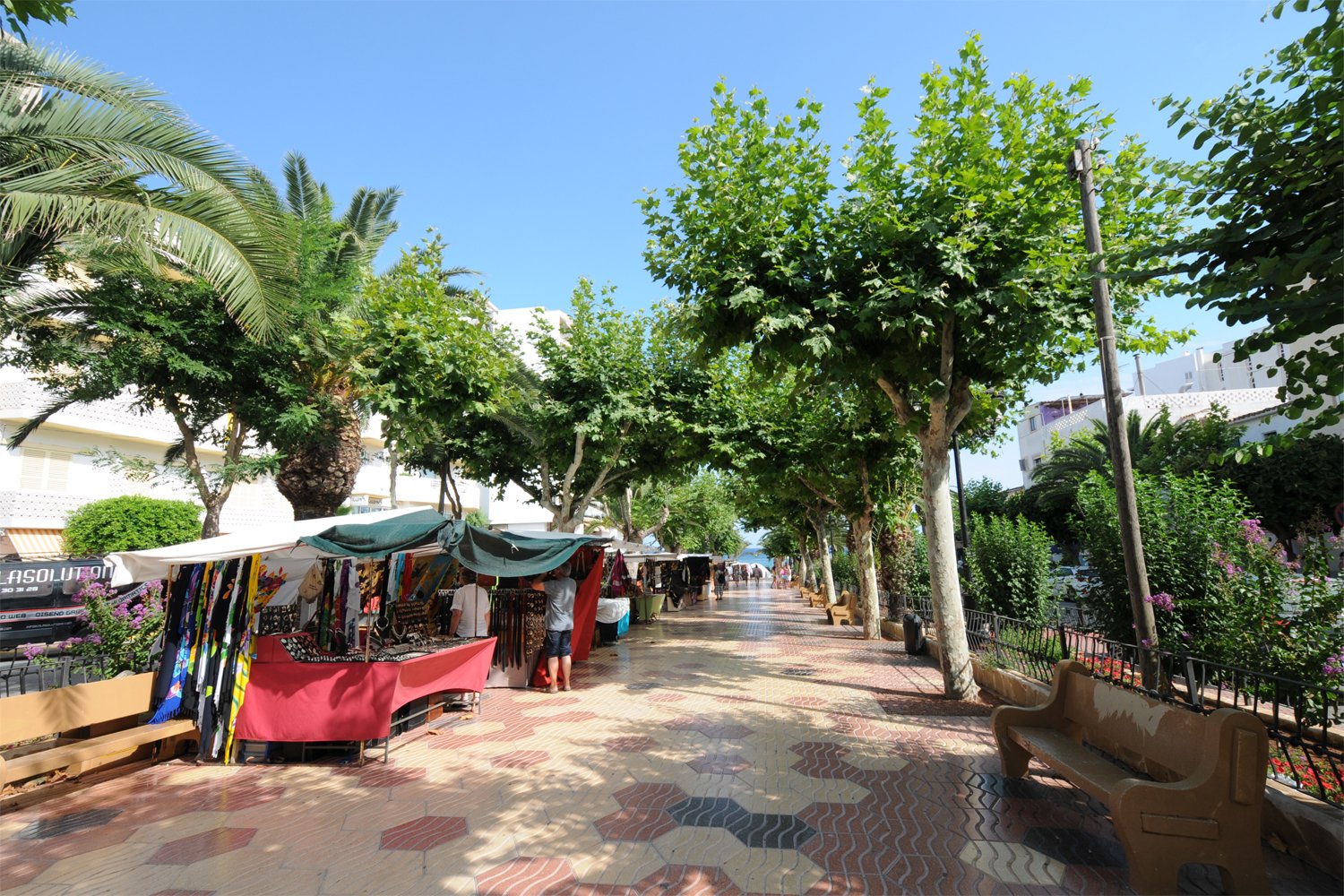 Street Market of Paseo S'Alamera
It is located on the main square in the centre of Santa Eulalia, from the town hall and extending all the way down to the seafront. Artisans and painters offer their creations from Monday to Saturday from 9 am to 2 pm and from 9 am to 10 pm during the three months of Summer.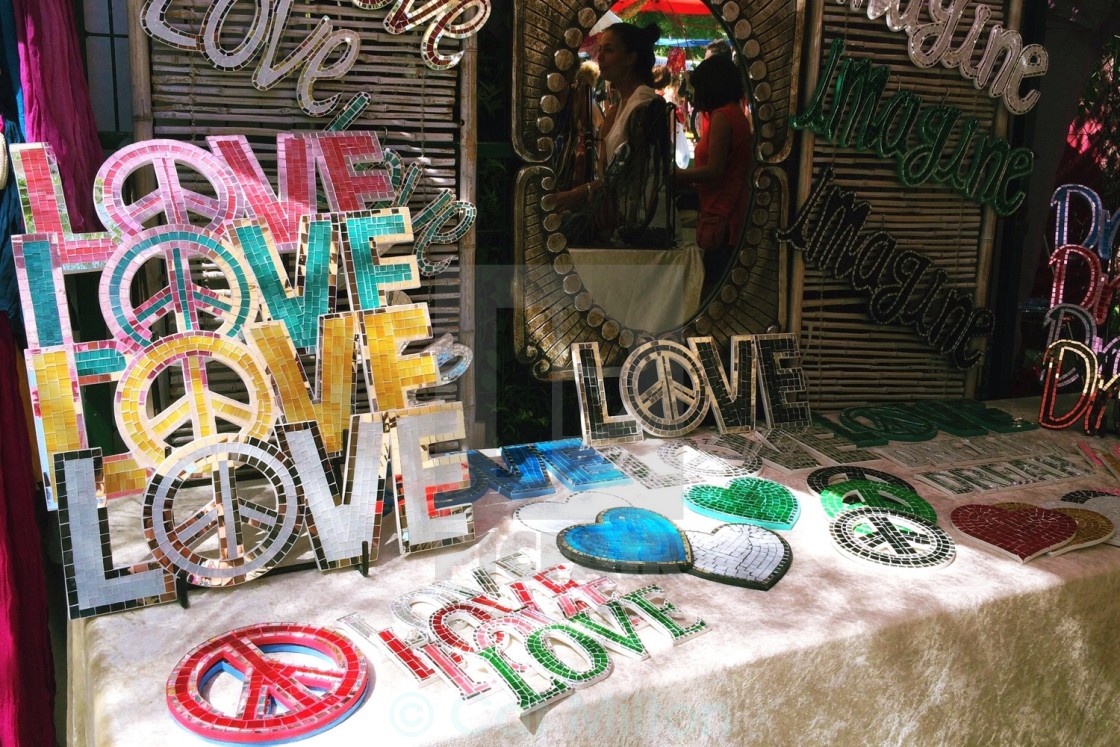 Las Dalias Hippy Market
It is, possibly, one of the most famous hippy markets in the world. Here you can find practically everything, from jewellery, clothes and art to all sorts of original items. Live music, fresh juices and delicious food make this into an event for the whole family. Traditionally celebrated on Saturdays, it opens its doors also on Sunday nights, Monday and Tuesdays in the months of the high-season June-September.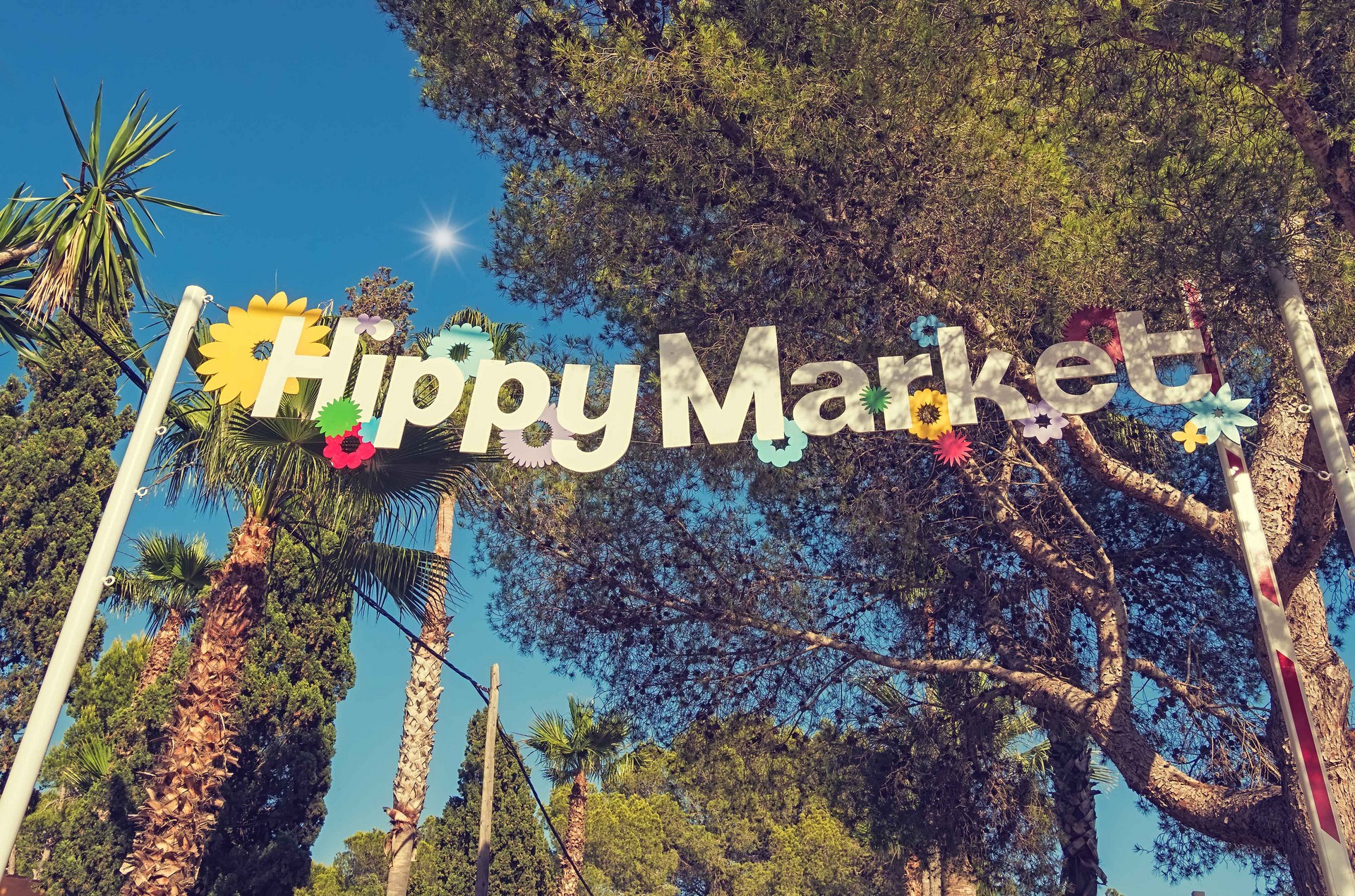 Punta Arabí Hippy Market
Celebrated since the 70s, this weekly market remains a kaleidoscope where you will find furniture, crafts, clothing, costumes, jewellery, gifts and anything you can imagine. It opens its gates on Wednesdays from 10 a.m. to 6 p.m, and offers food and live music.
Nightlife and Entertainment in Santa Eulalia del Rio
Boredom is almost impossible in Santa Eulalia. At the Teatro España you can enjoy the latest film premieres and the best plays. Also, you should not miss the local festivities that are held from the beginning of February until mid-March. They include a series of activities and concerts for all tastes. It would also be interesting to take advantage of your stay in the area to enjoy the many music events and concerts organised in ​​Las Dalias, which attracts artists as famous as Manu Chao.
Interesting places in Santa Eulalia del Rio
Among the most popular sights to see in the area of Santa Eulalia we highlight the following: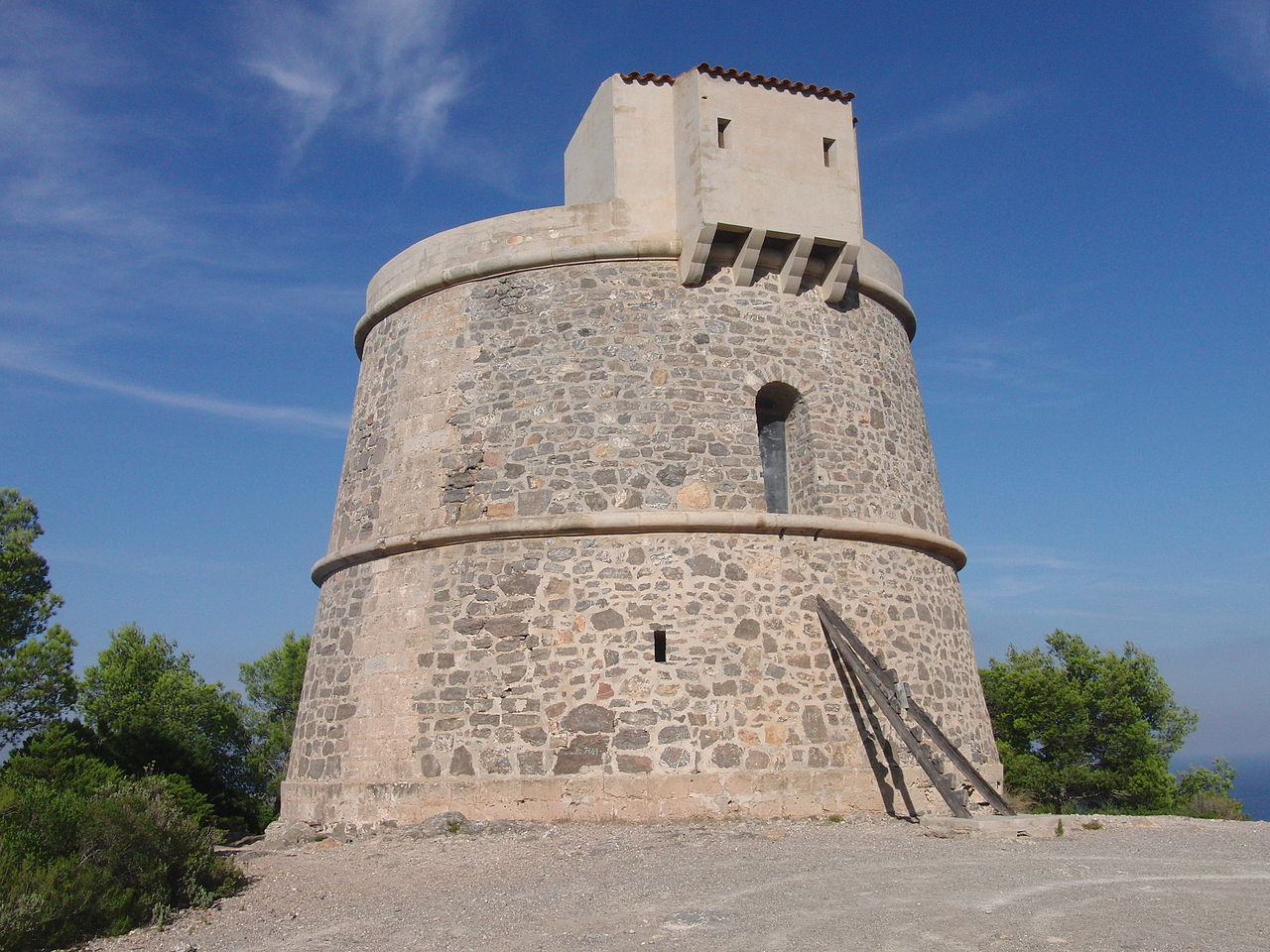 Torre d'en Valls / Campanitx
This tower, built for the defence of the island, is located in Cap Roig, near the beach of Pou des Lleo, north of San Carlos, and dates from 1763. The walk there takes you through typical Ibizan countryside and, once arrived, you can enjoy stunning views of the sea and the islet of Tagomago.
Mount Puig de Missa
At the top of this hill in the middle of the town, is the church that gives the city its name. Also, right next door you will find the Barrau museum. The church is a Christian fortification built to defend against the attacks of foreign invaders. The views from above are beautiful and not to be missed.
Activities
– Watersports. From learning to swim to a diving course, everything is possible thanks to the calm waters of the Mediterranean. Other activities such as kite surfing (Cala Martina), paragliding (Es Canar) and stand-up paddling (Es Figueral) are also favourites.
– Activities in the middle of nature. Several companies offer horse riding routes through various natural landscapes, visits to ecological farms (Can Pere Mussona) and even trips in ecological trains that run around the island. Your children will learn and have fun at the same time.
All Year Living
When thinking of moving to Ibiza to live all year around, the municipality of Santa Eulalia del Rio is definitely a top choice. Indeed, it is when summer ends, that you can enjoy this area most. The vast majority of supermarkets, shops and restaurants remain open throughout the year (some restaurants might close between January-March).
The vast offer of public education is accompanied by an option of a private school, Morna International College, located just outside the village of Santa Gertrudis, a thriving hot-spot for locals, expats and tourists alike. The diversity and the mixture of cultures is still the best hallmark of an area that seems to be gaining in popularity thanks to its attractions and its proximity to other points of the island of Ibiza.
Santa Eulalia del Río is much more than a holiday destination. Contact us now to find out more about properties currently for sale in this municipality, we are more than happy to advise and assist you, not only in the purchase of your new home, but also on other important matters of your new life on this beautiful island.  
Local Holidays
Parroquia de Santa Eulària, Puig d`en Valls y Jesús
12 de febrero, Santa Eulària
5 de agosto, Santa María
Parroquia Sant Carles de Peralta
12 de febrero, Santa Eulària
4 de noviembre, San Carlos
Parroquia Santa Gertrudis
12 de febrero, Santa Eulària
16 de noviembre, Santa Gertrudis
Property for Sale and Rent in Santa Eulalia del Rio
Casa Vista Mar Portinatx
Portinatx
Unique sea front property with rental licence in the north of the island
€5,500,000
Casa Margarita Cala Vadella
Cala Vadella
Spacious 3-bedroom house with magnificent views of the countryside in Cala Vadella
€1,395,000
Apartamento Luz Ses Torres
Jesús
Bright apartment with two double bedrooms and a large terrace in Ses Torres
€795,000
FINCA LIRIA
San Rafael
Beautiful authentic finca surrounded by nature
From €10,200 Weekly
Casa Alpha Morna
Morna Valley
Family country house situated in a privileged location, with ample land and potential
€950,000
Apartamento Sa Marina
Paseo Marítimo - Marina Botafoch
Luxurious 2 bedroom flat in Paseo Maritimo area
€550,000
Apartamento Ses Feixes
Talamanca
Charming 3-bedroom flat in the Pacha area
€550,000
Ático Olivo Ibiza
Ibiza Town
Completely renovated 3-bedroom penthouse with private terrace and great location in Ibiza
€595,000
CAN BOHEME
San Miguel
Magnific Ibizan house in a bohemian Mediterranean style
From €17,000 Weekly