Updated 22.06.2020
Prestige Properties Ibiza is incredibly excited for the upcoming summer season and equally the opening of some of our favourites restaurants and beach clubs. Over the next two weeks, national flights between the Balearics and mainland Spain will resume, with international flights officially opening again from July 1st.
We have spent some time indulging in some research, to help our island visitors this season better understand …
What is open in Ibiza 2020?
Lio
Incredibly stylish and elegant. Lío sits by the waterfront with outstanding views of Ibiza bay and Dalt Vila. Their open-air terrace allows for spectacular evenings of indulging in fine Mediterranean cuisine and watching an engaging evening of performance and cabaret artists. After midnight, Lío transforms into a nightclub and continues the night until dawn.
When are they opening? Friday 10th July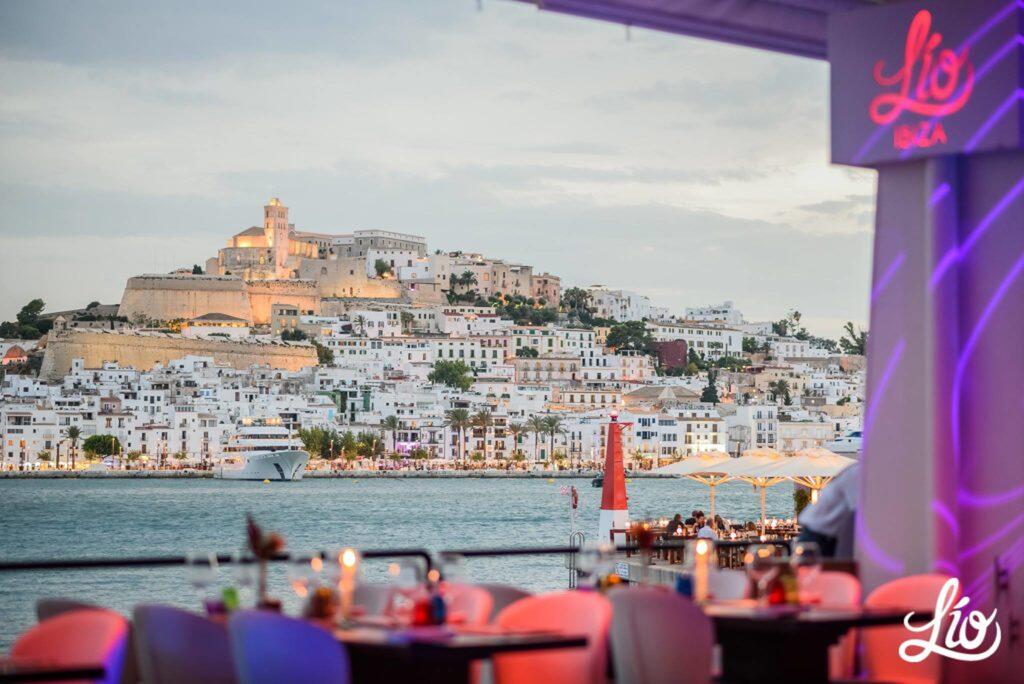 Amante
Amante perfectly overlooks the idyllic cove of Sol Den Serra in the area of Cala Llonga. Amante is the perfect place to relax on the cliffside sun loungers in a stylish beach location. The restaurant is open all day long, serving lunches through to fine dining evenings with a sophisticated menu of contemporary Spanish and Italian dishes.
When are they opening? Friday 3rd July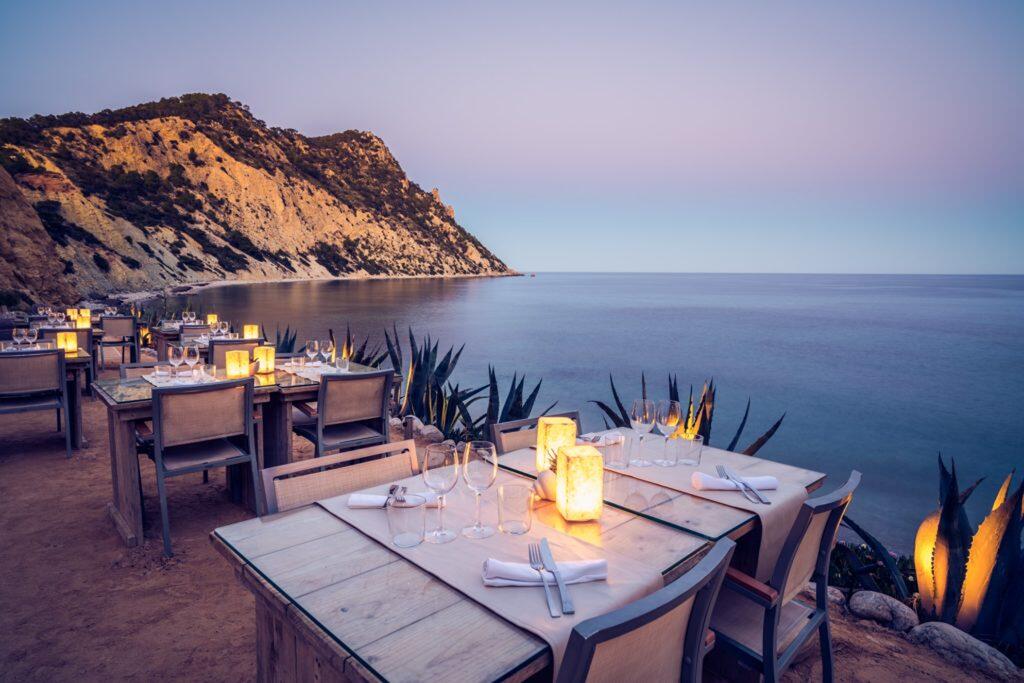 Coco Beach
Coco Beach is situated in the white sanded beach of Playa d'en Bossa and creates a unique 'paradise beach' atmosphere. Coco beach is a restaurant offering luxury foodie fine dining and a perfect spot to revitalise as part of the Ibiza lifestyle dream.
When are they opening? Wednesday 1st July
Beach House
Beachouse Ibiza is a modern contemporary place to spend the day at Playa Den Bossa directly in front of the turquoise blue Mediterranean Sea. Head down for a morning retreat of yoga and a healthy energising breakfast, relax for the afternoon on the fully serviced daybeds or nourish yourself with an evening of fine Mediterranean cuisine.
When are they opening? Wednesday 1st July
Tanit & Nassau
Tanit Beach Club & Nassau is located next door to one another on the beautiful strip of Playa Den Bossa. Elegant, chilled music, refined decor, excellent service & exquisite food makes these sister beach clubs the perfect place to relax and enjoy the good life. Arrive in style and discover the finest service, an array of day loungers and fantastic cuisine.
When are they opening? Nassau has confirmed 4th July
Destino
Destino Pacha Ibiza Resort offers a privileged and secluded cliff top position located in the sought-after area of Cap Martinet in Talamanca Bay. With spectacular views overlooking Ibiza Town and Formentera, Destino's is the ideal spot to immerse in exclusive wellness treatments, open-air yoga classes, luxurious dining and stylish spaces for exceptional outdoor events both day and night.
When are they opening? Thursday 16th July
Agroturismo ATZARO Ibiza
Atzaró Agroturismo Hotel and Spa sits in harmony with its authentic surrounding countryside. The concept is elegant and calm. Dining at Atzaró is a beautiful experience, with locally sourced Mediterranean food. The natural spa offers a unique self-care experience. A Mediterranean heaven in the heart of the Ibiza countryside.
When are they opening? Friday 26th June
Experimental Beach
Experimental Beach sits above the Ses Salines National Park Reserve, bringing a youthful nostalgia mixed with the innocence of summer love to Ibiza. An array of stylish cuisine, cocktails, sun loungers and views that will take your breath away.
When are they opening? Friday 5th June
CBBC
Cala Bassa Beach Club is located on the beautiful beach of Cala Bassa with soft white sands, crystal clear waters and surrounding shaded decks comprising three individual restaurants. The Beach Club is a unique gastronomic experience. Enjoy a relaxing day on the linen-covered loungers and embrace the beauty of Ibiza.
When are they opening? Saturday 7th June
Blue Marlin Ibiza
The famous Blue Marlin Ibiza. Located in the beautiful Cala Jondal Bay, San Josep de Talia. Blue Marlin defines the ultimate VIP Ibiza lifestyle. Whether guests choose to relax and enjoy the beach daybeds overlooking the crystalline Balearic waters, fine-dine with some outstanding Mediterranean fusion and stylish sushi cuisine, or party with regular guest DJ's into the early hours of the morning – Blue Marlin Ibiza is the ultimate exclusive spot to visit this summer.
When are they opening? Yet to be announced, so stay updated with their Facebook Page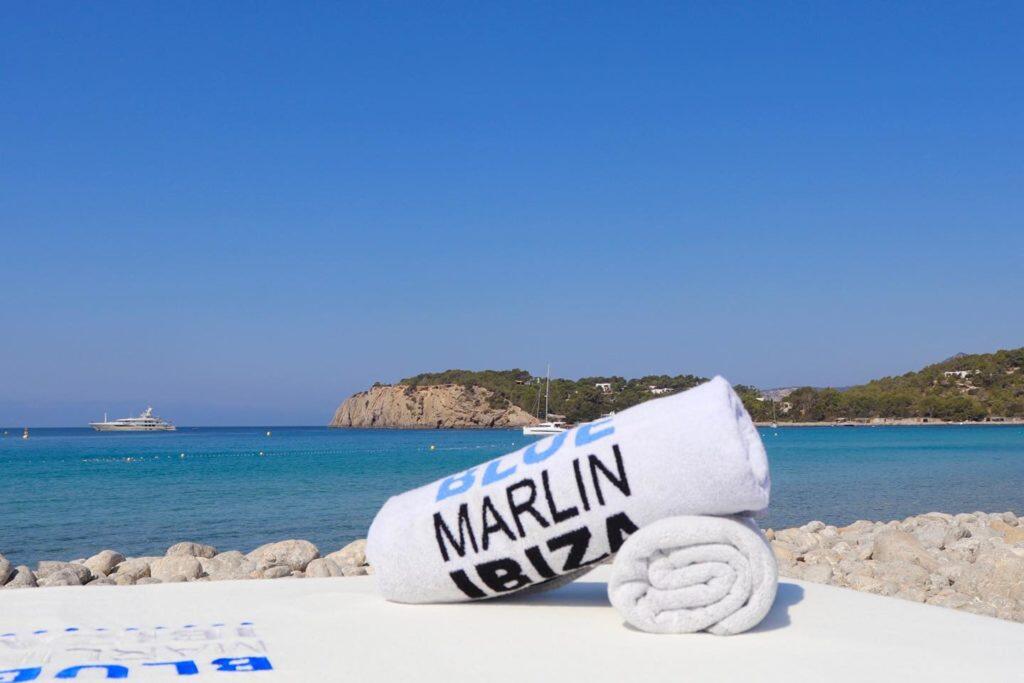 El Chiringuito
El Chiringuito is situated on long stretches of white sands surrounded by natural woodlands and the crystal-clear waters of Ses Salines. The beach restaurant is seen to be one of the best celebrity clientele hotspots of Ibiza. Great tasting food in an authentic and chic environment with luxurious lounge daybeds overlooking spectacular surroundings.
When are they opening? 4th July.
Cotton Beach Club
Cotton Beach Club overlooks the stunning Cala Tarida Beach and has made Ibiza's southwest coast an elegant and much sought-after spot for visitors and islanders alike. Boasting of a first-class restaurant, Cotton Beach Club features jaw-dropping views across the Mediterranean, which is only optimised by its all-in white and incredibly chic furnishings. The Grand Terrace offers Mediterranean fusion 'a la carte' lunch and dinner.
When are they opening? Yet to be announced, although possibly late June, stay updated with their Facebook Page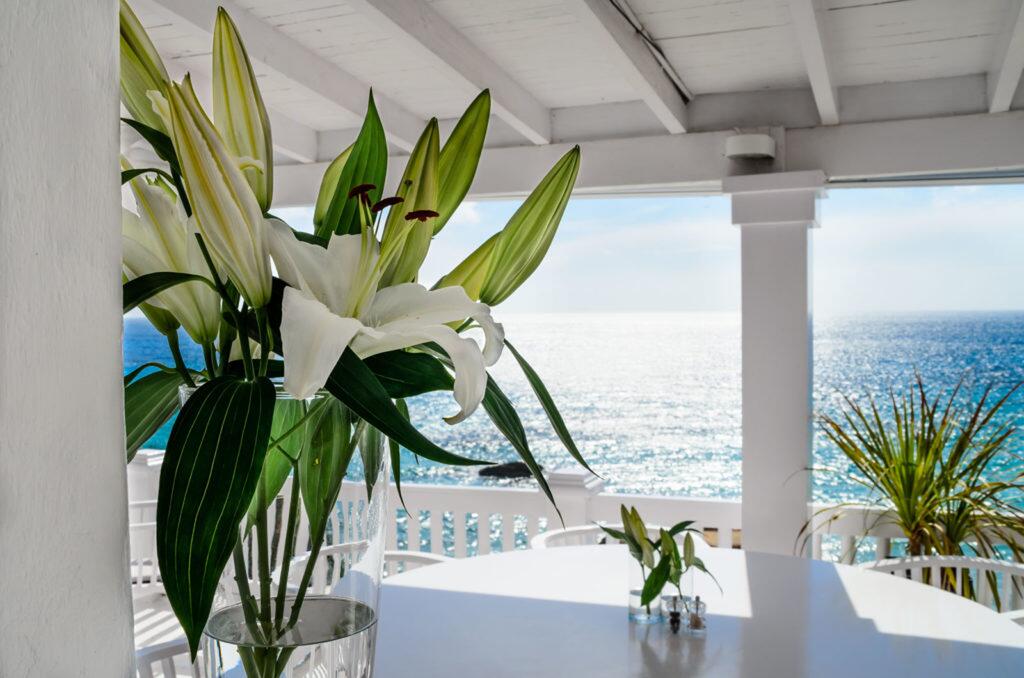 Others Restaurants & Beach-clubs:
Pura Vida – Wednesday 24th June
Ayianna – 26th June
Casa Maca – July 2nd
Giri Cafe – Open / Hotel 15th July
Aubergine – Open Weekends
Elements – Open
Nagai – Open
La EsCollera – Open
Beachouse – Open
Hostel la Torre – Open
Sunset Ashram – Open
Can Mimosa – Open
Gare du Nord – Open
Hotels
Hotels have been given permission to open up to 60% of their accommodation from the 8th June. However, many hotels will inevitably wait for international travel to reopen on July 1st and official opening dates are awaiting.
Nobu Hotel – 10th July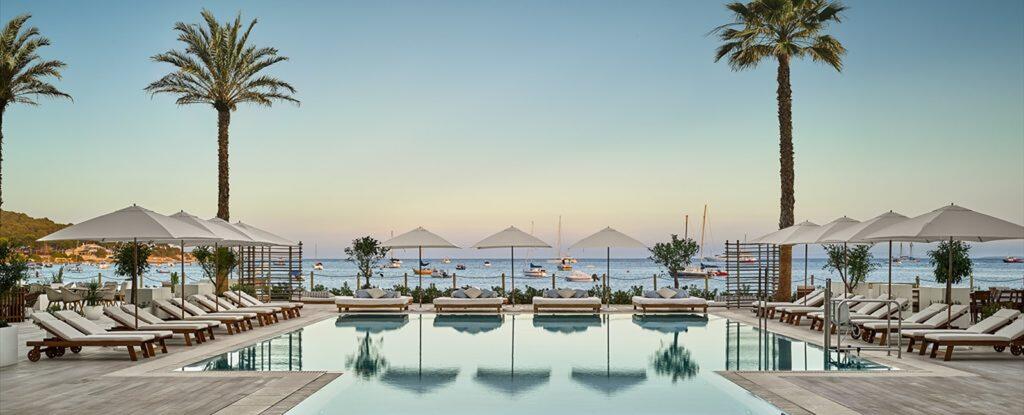 Aguas de Ibiza – Official Opening yet to be announced
W Hotel – Official Opening yet to be announced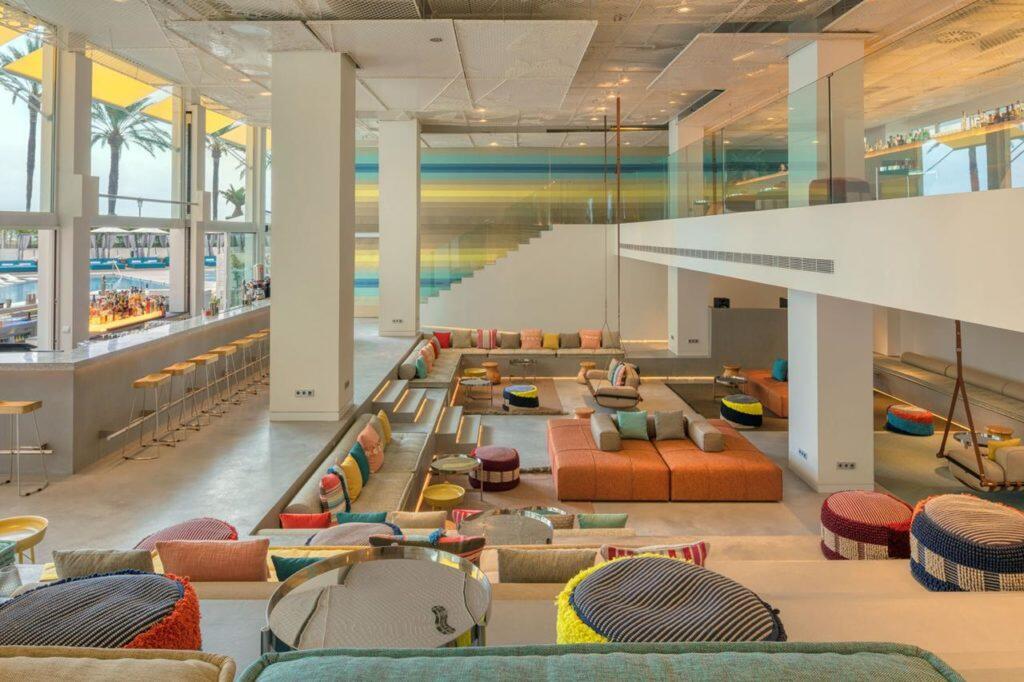 Hard Rock Hotel – 10th July
Nightclubs
All nightclubs announced they will not open during May and June. A few parties seem to be commencing during July whereby open spaces, social distancing and reduced capacities can be facilitated. However, the well-known clubs like Pacha have cancelled their July schedule and we await to hear further announcements.
Where to stay in Ibiza?
Our team is always ready to help you discover Ibiza with Prestige Properties. Why not, contact us today if you are looking to rent an exclusive villa for your 2020 / 2021 vacation.
Our vacation villas have recently expanded. Book a villa with us or take a look at what is on offer below;
The charming 6 bedrooms, Villa Jumalli is a luxury villa located in Vista Alegre, one of the most sought after areas in Ibiza. With a large swimming pool with a "beach area" for kids and a beautiful pool house with a fully equipped kitchen and al fresco dining area, a swimming Jacuzzi heated pool with massage area, and an amazing tropical garden is a perfect property to disconnect and enjoy a relaxing villa holiday.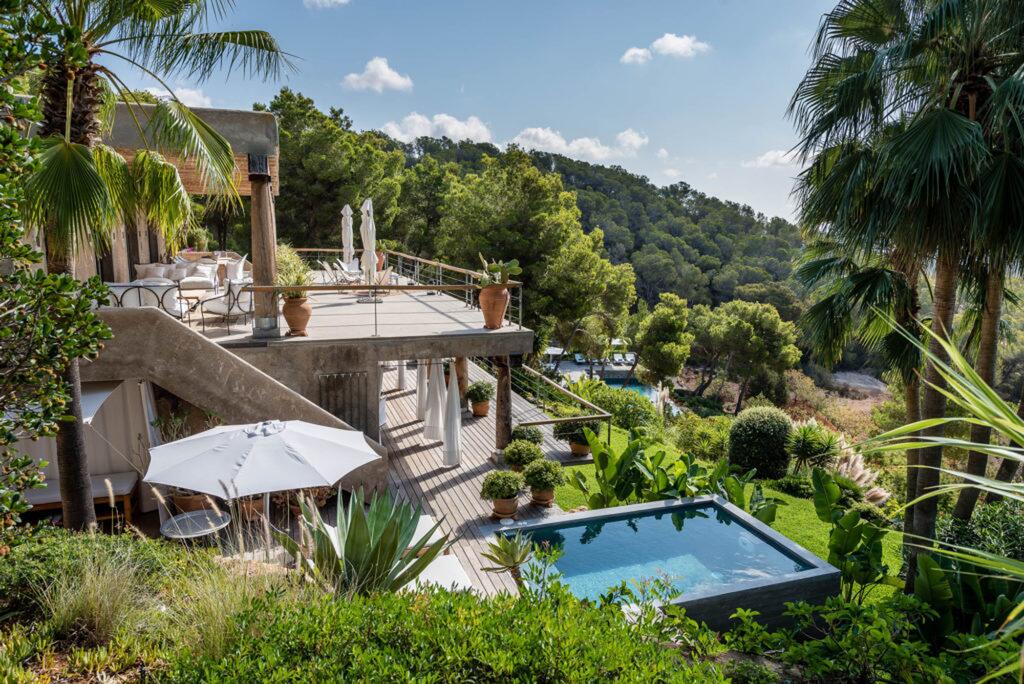 Can Ribas, a traditional Mediterranean Finca located close to famous Atzaro Agroturismo with beautiful campo views and serene atmosphere.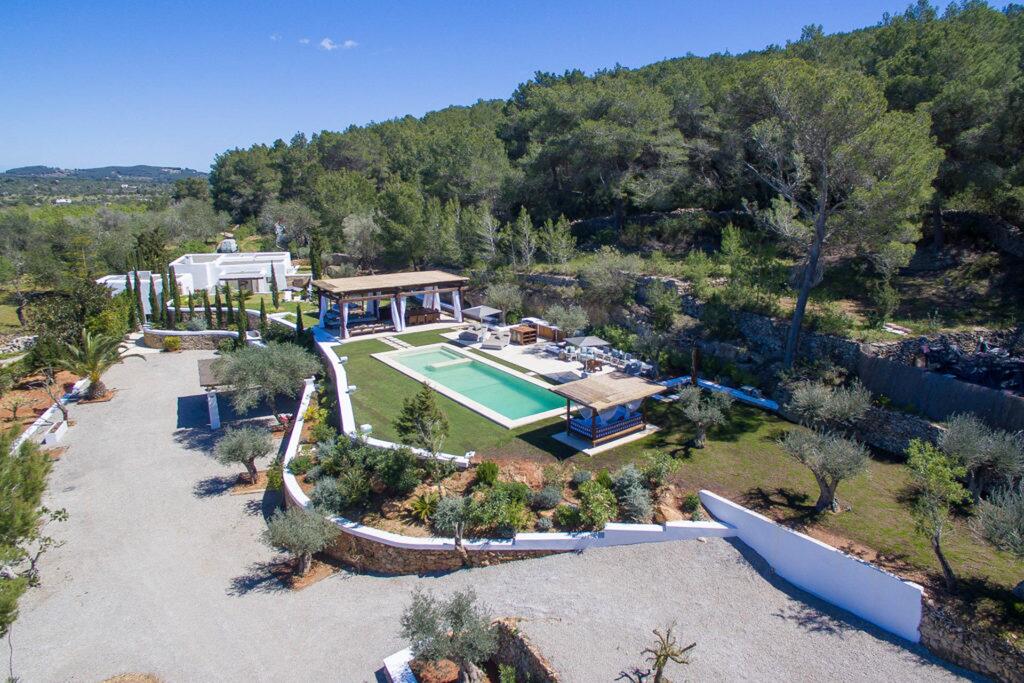 On Monday 8th June, Ibiza moved into Phase 3 of deconfinement. We are pleased to announce all cases of Covid-19 have remained stable, with only 16 known patients recovering still in hospital and no further serious cases or fatalities known at the point of publication.
New Phase 3 measures are in place to ensure the continuation of public safety. Beaches must retain 2m social distancing between groups of families and friends, shops including supermarkets can open with a 50% capacity with customers and staff wearing protective facemasks, restaurants and bars may take customers up to a 75% capacity.
Thank you for staying in contact. Remember to keep updated regularly with changes and news from Ibiza. We hope to see you soon here on the magical white island of Ibiza.